Let's be frank owning a whole Victorian Villa in London is easy for a billionaire, in fact even a small flat in London is not easy to buy or even rent. But what is hiding under the rooftop of this Victorian Villa in London might be the perfect city escape with the city itself! And perhaps affordable?
Find out what exactly is under this roof after the jump: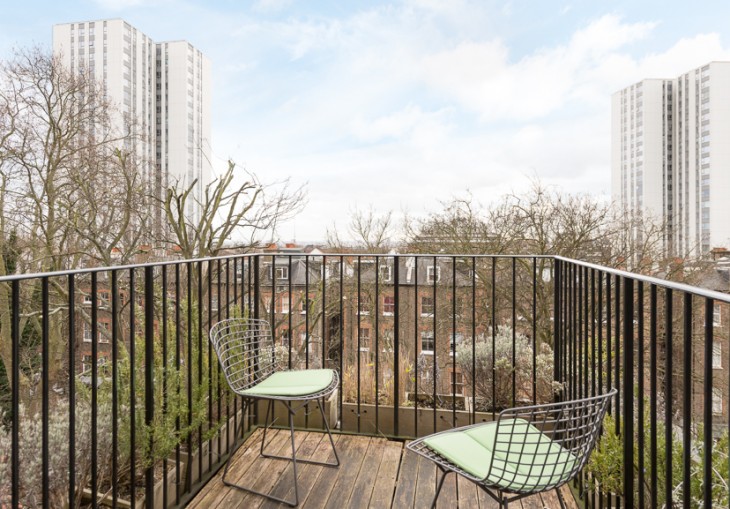 This Victorian structure is a shinning example of British Architecture, and under its roof it hides the impeccable residential oasis. The rooftop itself is redesigned into a modern living space, providing many aspects of what residents in a single family home would benefit of. Thus not living you the feeling of living in a crowded apartment building.
The apartment is situated on the top floors of the Grade II listed building, and its brought to its current shape by the sought after architect Paul Fineberg. The architect is known for his work as the city planner and position at the prestige Gensler Architecture practice. Back in 2002 Mr Fineberg was commissioned to redesigned the space for a Turne Prize nominated artist.
RELATED: Fan of Great Britain? Find London fashion on our DESIGN SCENE.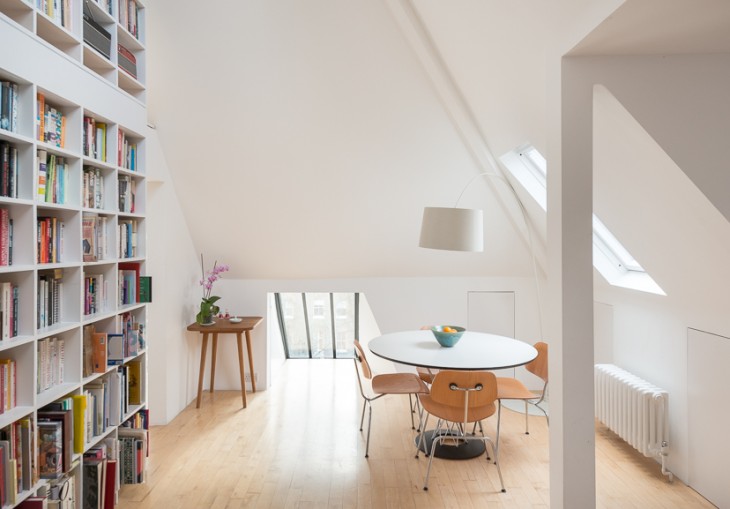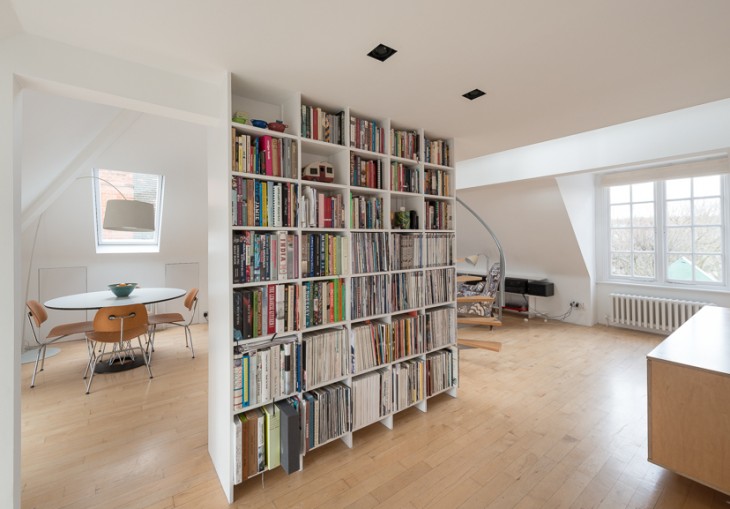 The building entrance is on the 2nd floor lead to through an impeccable shared entrance hall and staircase, with the living area positioned on the third floor. Owning the massive part of the rooftop allows the space to bathe in its light, not to mention the double height ceilings in additions to the windows on all sides.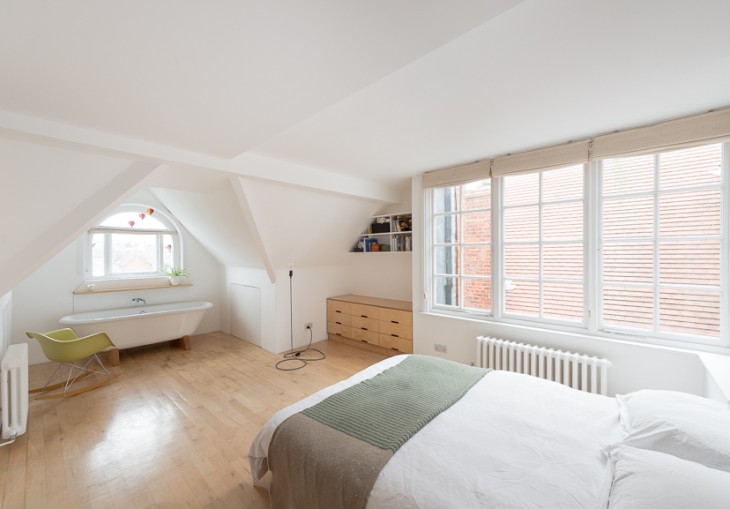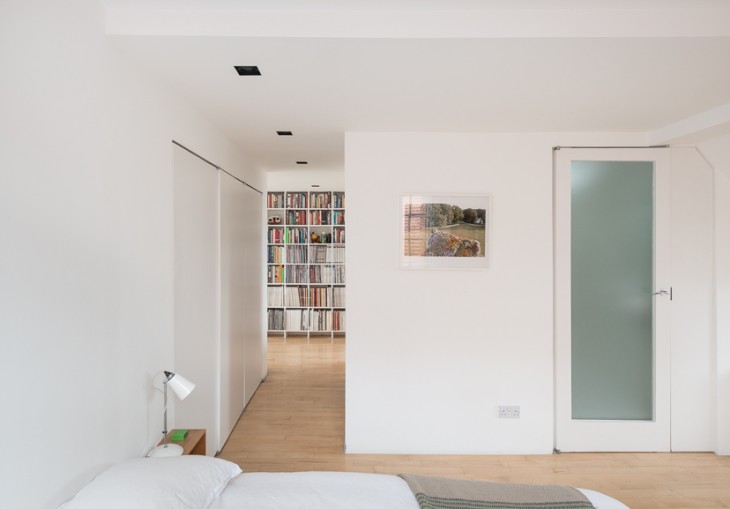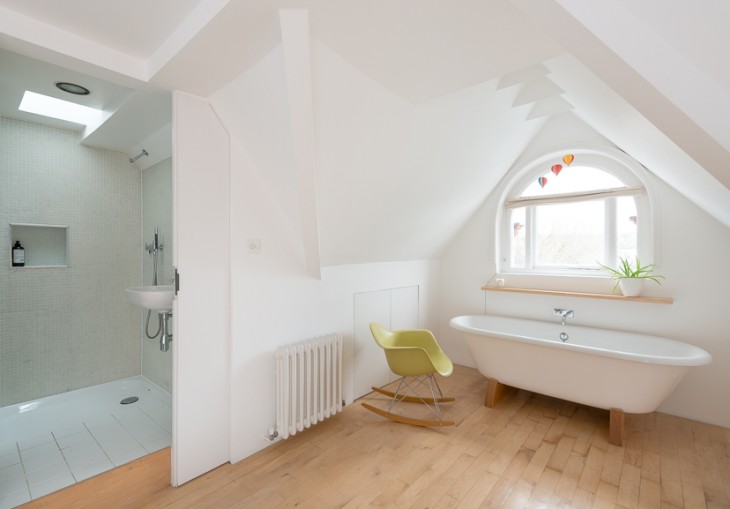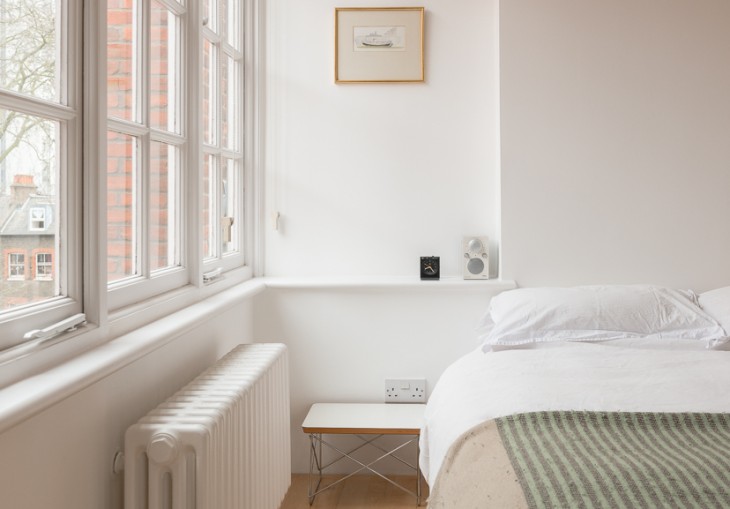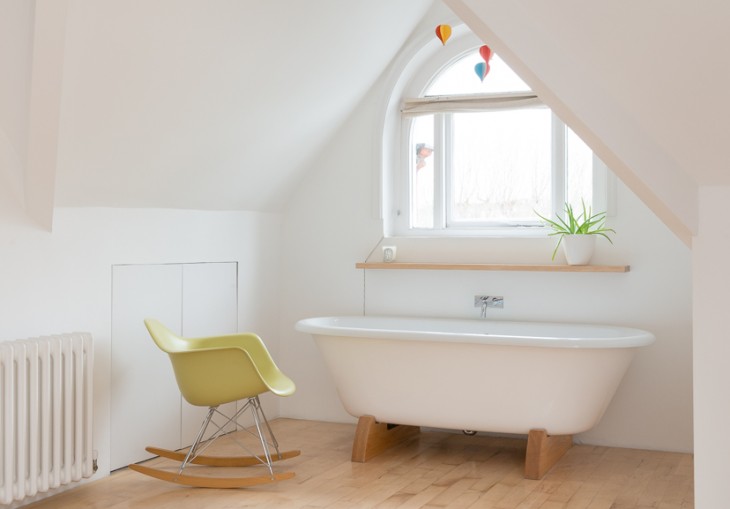 The Eton Avenue flat might not be cheap, but if you can't afford a whole Victorian Villa this splendid apartment is up for grabs right now. It is on the market for a price of around one million British pounds. It is located in London's NW3 area.