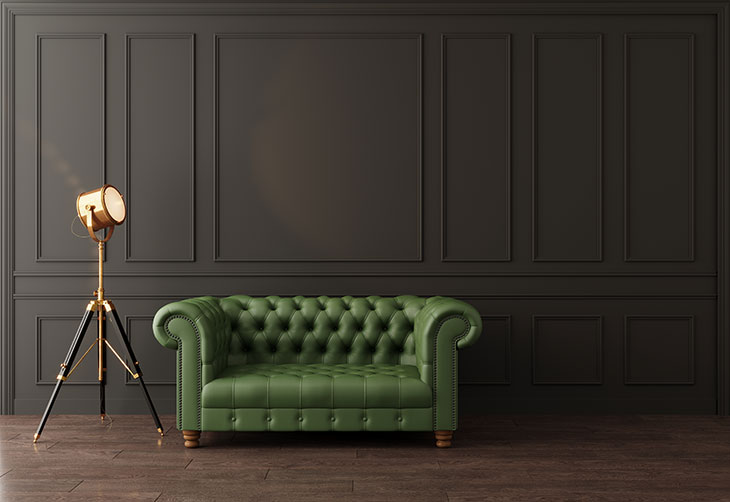 Flipping through furniture catalogs and from what you see on TV, it is undeniable that the mid-century modern style is making a remarkable comeback. A style that came to be in the 20th century, post World War II, has truly swept over the interior decorating industry and is rightfully being called the "Pumpkin Spice Latte of Interior Design". From sleek cuts to geometric patterns, the mid-century modern aesthetic is perfectly incorporated in living room spaces with sofa's serving as the focal point of the room.
RELATED: SOFAS
Popular for simplicity and impeccable craftsmanship, mid-century modern sofas are integral to the design. If you are looking to bring a touch of it into your homes, the best way to do it is by placing a signature sofa in your living rooms. With so many designers creating versatile pieces, there are several styles available so narrowing down what you like can be tricky.
Are you ready to bring home a mid-century modern sofa but are torn between the different styles? If so, then this article is here to l help you out. Let's talk about some of the most popular styles that we see in modern homes today.
Read more after the jump: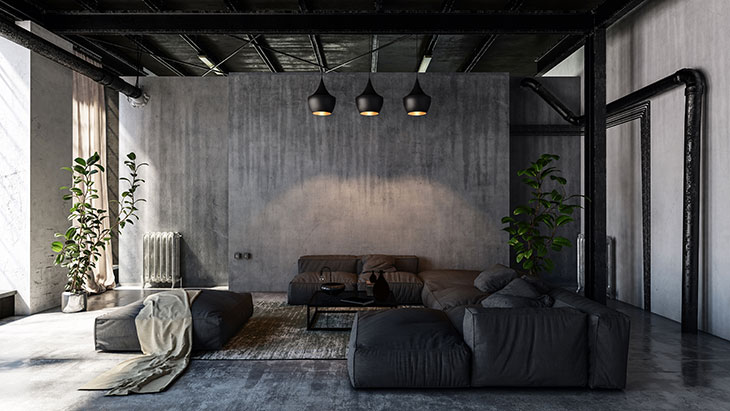 The Sectional
The mid century modern sectional sofa is a unique seating solution commonly seen in living rooms and home offices. What sets it apart from a conventional three-seater are its detachable parts that can be moved around for various compositions. The pieces can vary from a simple 3 to 5 piece arrangement but can even go up to around 19 pieces. Because the pieces are detachable, you have the choice of arranging the sofa based on the layout and space available, which makes this particular style very desirable. Some styles that we commonly see are long seating arrangements, the classic L-shape, and also the versatile U-shape. Both stylish and practical, the sectional is the ideal choice to upgrade your living room.
The Cabriole
The cabriole is a much more traditional style that takes the key elements of mid-century modern design and enhances the beauty of any living it is placed in. A typically traditional-looking Cabriole will have an exposed wooden frame with legs that curve outwards and then inwards to form that characteristic S-shape. Nowadays, we see a design in which the arms and back are built to create a continuous shape by having them built at a nearly equal height. This gives the appearance of a single unit that is sleek and has a minimalistic appeal.

The Chesterfield
The Chesterfield is another traditional design that is making quite a comeback in the modern home space and is being incorporated to add solidity to the entire room. The way this type of sofa is built is with a buttoned tufted backseat or cushions, which can also be seen in the bench and seating portions. You will also find that the rolled arms and back could be almost the same height, and the structure sits on wooden legs. Nowadays, you will see Chesterfields being used in eclectic rooms where they are introduced to add a traditional touch to an overall modern decor aesthetic. They are also breaking away from the traditional look by incorporating colors, textures, and lines that make them stand out. While these stand out pieces are popular, what makes a Chesterfield evergreen is that it can blend in with just about any décor style.
The Lawson
If you want a sofa design that is all about comfort and functionality, then the Lawson is the best choice for you. A peek into its history will tell you that this particular style of the sofa was created for a businessman by the same name and departed from the ornate and highly decorative styles of the Victorian period. What came to be was a modern, clean, and extremely comfortable design, and ever since, this design has become one of the most commonly found ones in our homes. The Lawson's design includes a detachable backrest, which is often two or more cushions that are separate from the overall sofa frame. These backrests are often like large, soft pillows that give the Lawson its soft, cushioned appeal, which is perfect for lounging, relaxing and feeling at ease.
The Camelback
For all you traditionalists, the Camelback is a unique piece that offers plenty of aesthetic appeal to any room it is placed in. The classic style features an arched back that is higher in the middle, dips, and then slightly rises back up towards the end. The sofa is built with rolled arms and exposed wooden frame and legs that can be switched around based on the overall look. The signature "humps" can be single or multiple based on the sofa's size. Overall the timeless curvilinear shape and shallow seating are perfect for rooms with slightly more formal or traditional ambiance.
Closing Thoughts
If you are looking to change things around the house or are looking to inject personality into a now bland living space, we suggest you opt for a sofa revamp. Once you do, no other design style will do the job just right like the mid-century modern sofa. Go over the popular styles that we just spoke of and see what appeals to your aesthetic sense the most. We promise that you will love the final result as you see your room come alive.
Do you own a mid-century modern sofa? What style is your favorite? We would love to hear from you in the comment section below.