ResoLution Signature Restaurant by 3LHD
|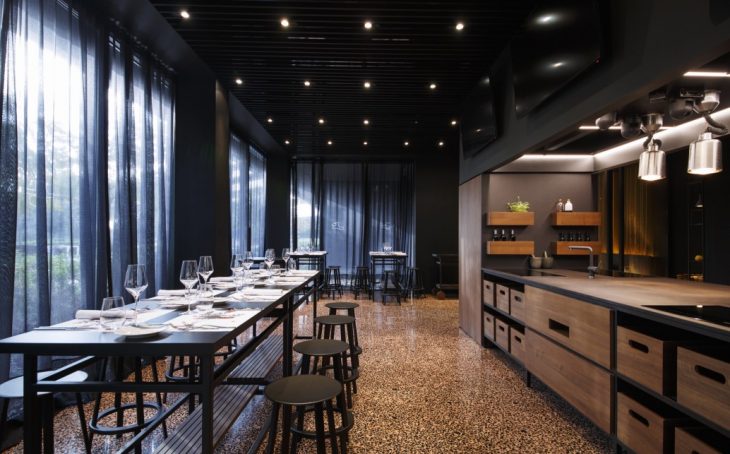 3LHD designed this the ResoLution Signature Restaurant as part of Hotel Lone in Rovinj. The project is a rebranding of the existing restaurant and the transformation of the existing space into a show cooking kitchen. Take a look at the complete story after the jump.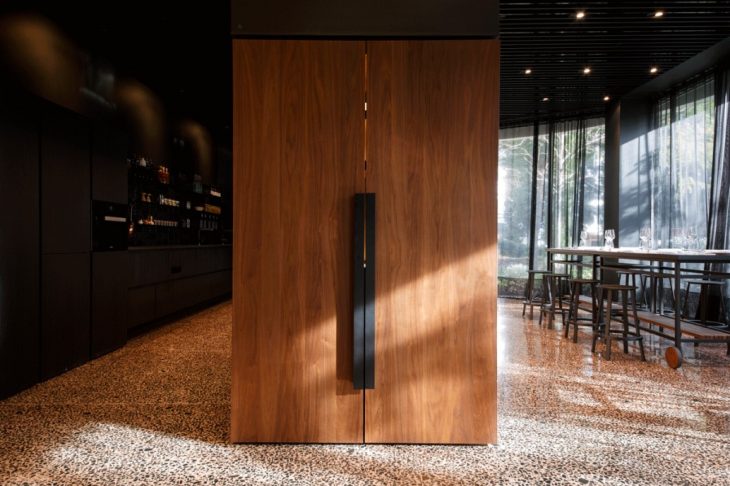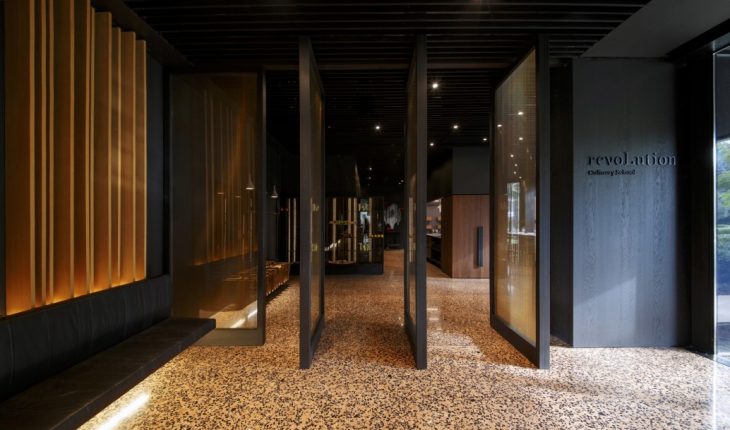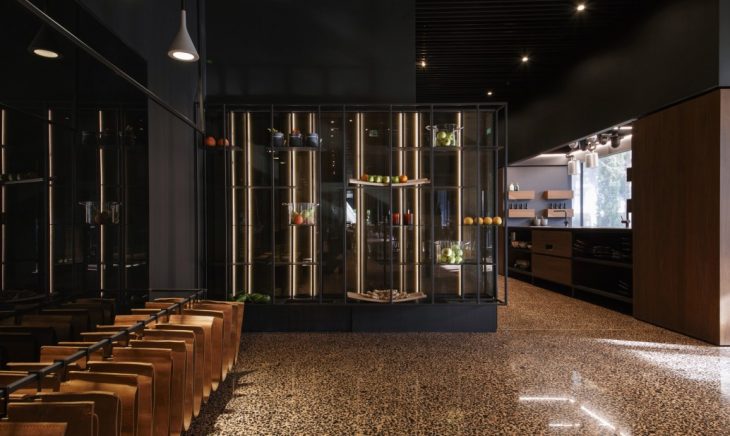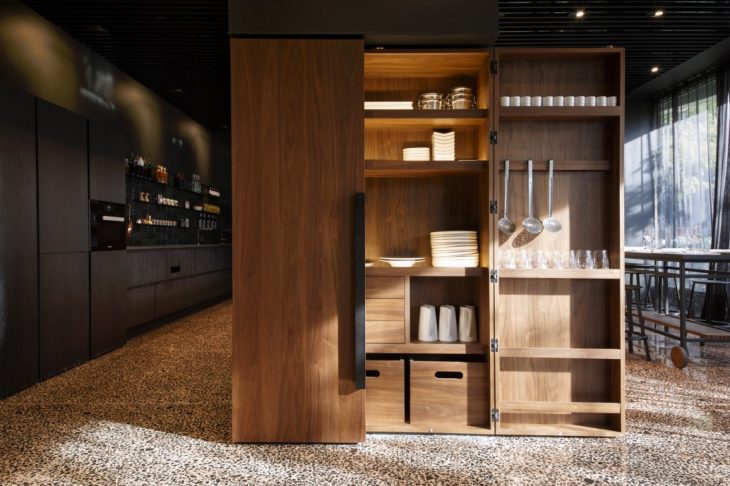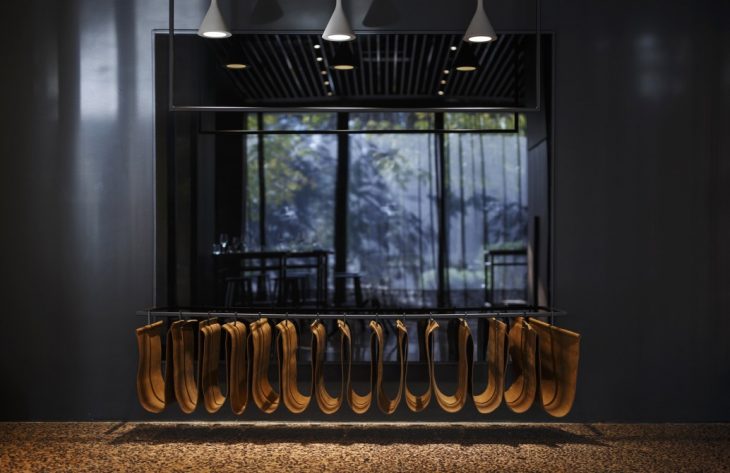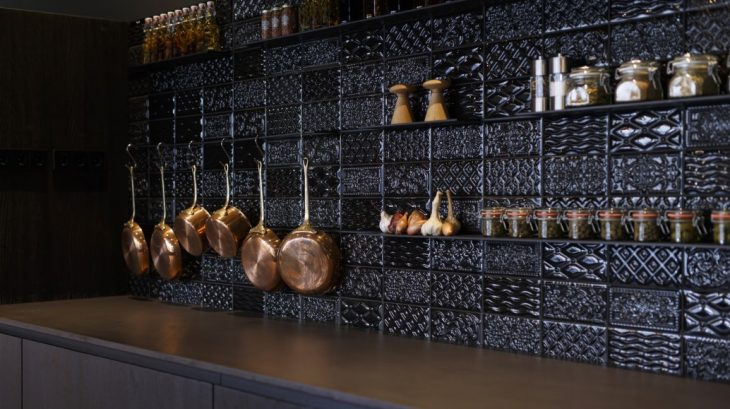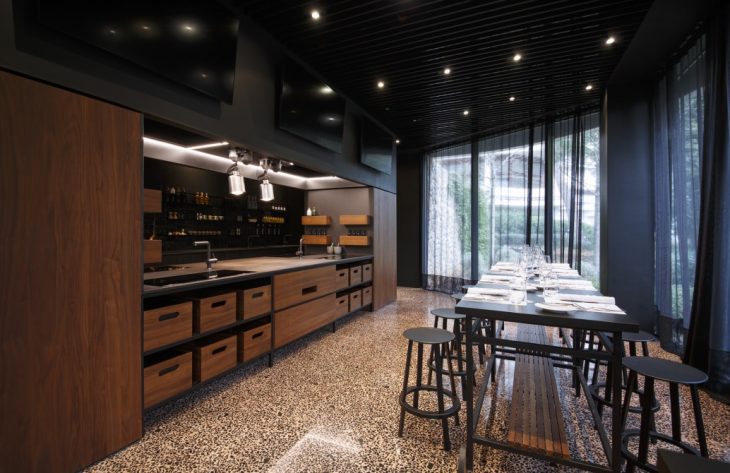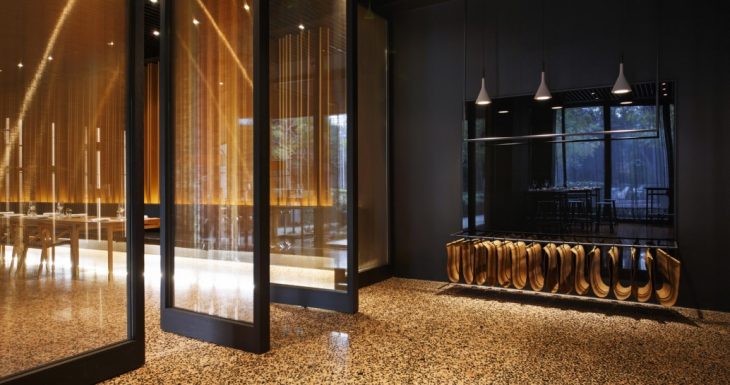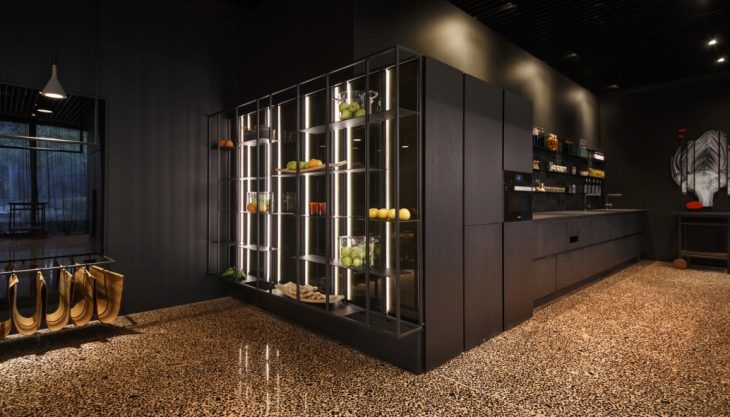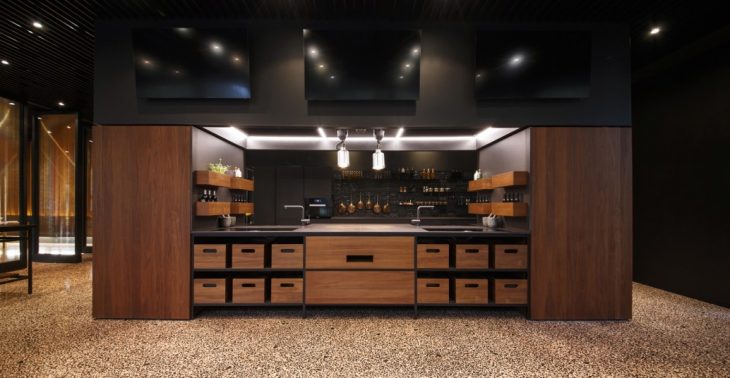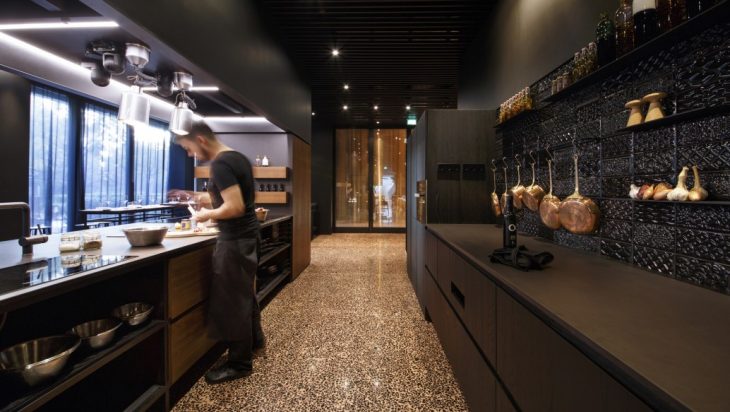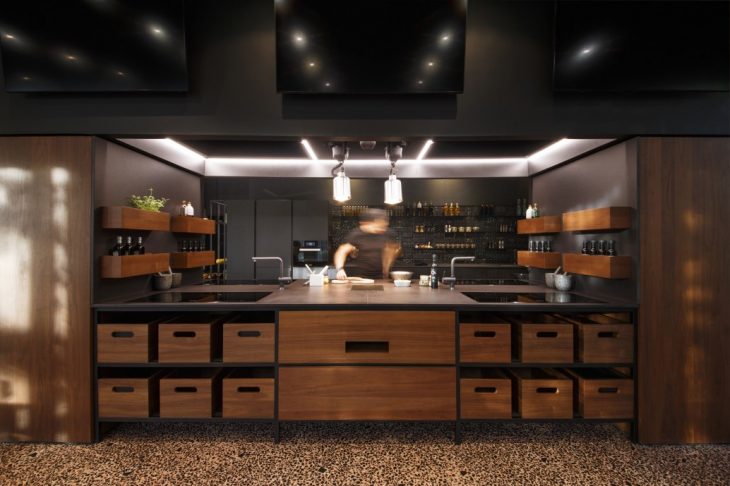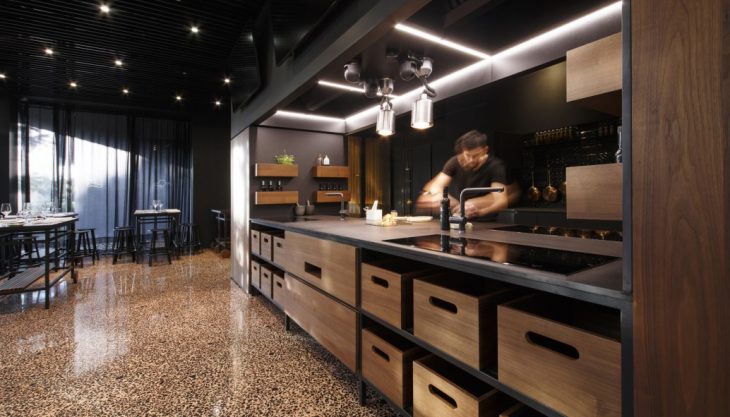 ResoLution Signature Restaurant by 3LHD
From the architects: A few years after the opening of Hotel Lone, Restaurant L – one of three restaurants in the hotel, was rebranded as ResoLution Signature Restaurant. 3LHD was involved in the transformation of a part of the restaurant space into a show cooking kitchen that will be used for presenting new techniques to chefs, for cooking schools, teambuilding activities etc. The design and the atmosphere are based on the recognizable Hotel Lone design with a somewhat modified material repertoire. Smoked oak wood and American walnut discreetly supplement the dominant terazzo floor and lattice ceiling, pointing out that the function of the space, and its character, has changed.
The kitchen leaves an impression of a modern and cosy "home" kitchen, despite its professional equipment. It is separated from the rest of the restaurant by a series of rotating glazed panels that may, depending on their position, allow or block communication between spaces. As it is intended for food preparation, the central location of the space is an island equipped with four professional work positions, visible to most guests/participants who are freely seated at modular tables in the surrounding area.
A simple outdoor kitchen is an extension of the interior, harmoniously blended with the existing ambience of a green restaurant terrace, positioned to attract the passers-by and not take the guest's attention away from the dining experience.
Project name: ResoLution Signature Restaurant
Program: leisure, tourism
Status: built
Project start date: 10.2016.
Project end date: 02.2017.
Construction start date: 02.2017.
Construction end date: 03.04.2017.
Address: Luje Adamovića 31 (Hotel Lone)
City: Rovinj
Country: Croatia
Geolocation: 45°4'21" N, 13°38′ 23" E
Type: commission
Footprint (m2): 91,7m2 (interior), 100m2 (terrace + garden)
Level (m): 13,50
Client: Maistra d.d.
Author: 3LHD
Project team: Saša Begović, Marko Dabrović, Tatjana Grozdanić Begović, Silvije Novak, Dragana Šimić, Nives Krsnik Rister, Ema Gerovac
Mechanical installations: Branko Šegotić (Termoinženjering-Projektiranje)
Plumbing and drainage: Srđan Grujić (Projektni Biro-Grijanje)
Electrical engineering: Adolf Klarin (Ipro-Inženjering)
Special projects – technological project of the kitchen: Zoran Divjak (Dekode d.o.o.)
Sprinkler installation: Josip Deković (ALING)
Bill of quantities: Lucija Ivas (FOREL projekt)
Landscape design: Katja Sošić (PLAN 10)
3D: 3LHD
Photography: Jure Živković
Main contractor: SDMS
Carpentry contractor: Internova
Find more projects by 3LHD: http://www.3lhd.com/