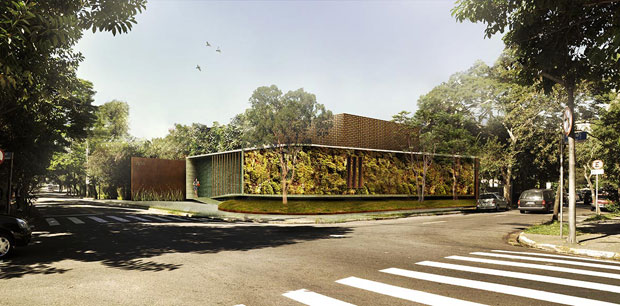 The impressive design of this Sao Paulo Spa designer by Mario Figueroa Architecture is already filling up the pages of design magazines across the globe. Architect Mario Figueroa was commissioned to design the spa on the location by Brazilian entrepreneur and lawyer Fernanda Pinazo who looked for a place away from city's noisy hustle and bustle.
Having to find a peaceful place away from Sao Paulo's noisy center Mrs Pinazo found a 750 square meter plot in Alo de Pinheiros a quiet residential part of the massive Brazilian metropolis. Aigai Spa was build on a clean plot after demolishing the previous structure, while Chilean architect was selected by the client after consulting with a few architecture practices.
A curved green concrete wall stands out in the design surrounded by gardens it is also covered in more than twenty green plant species. The wall is pivotal to create privacy and a shield of the Spa away from the street, at the same time it helps provide better sound isolation.
The building also consists a reception area, 12 courtyards, changing rooms as well as three main relaxation areas.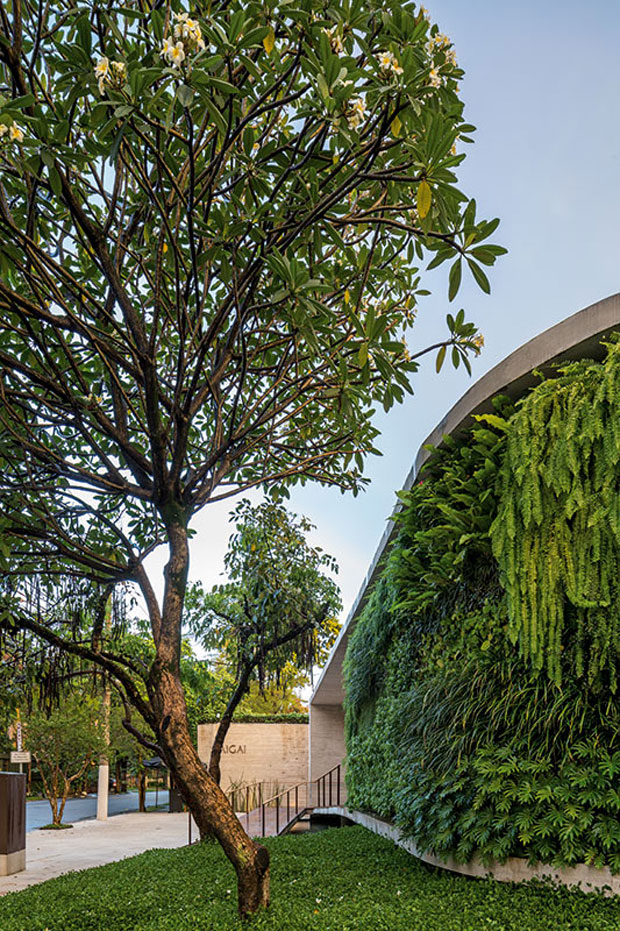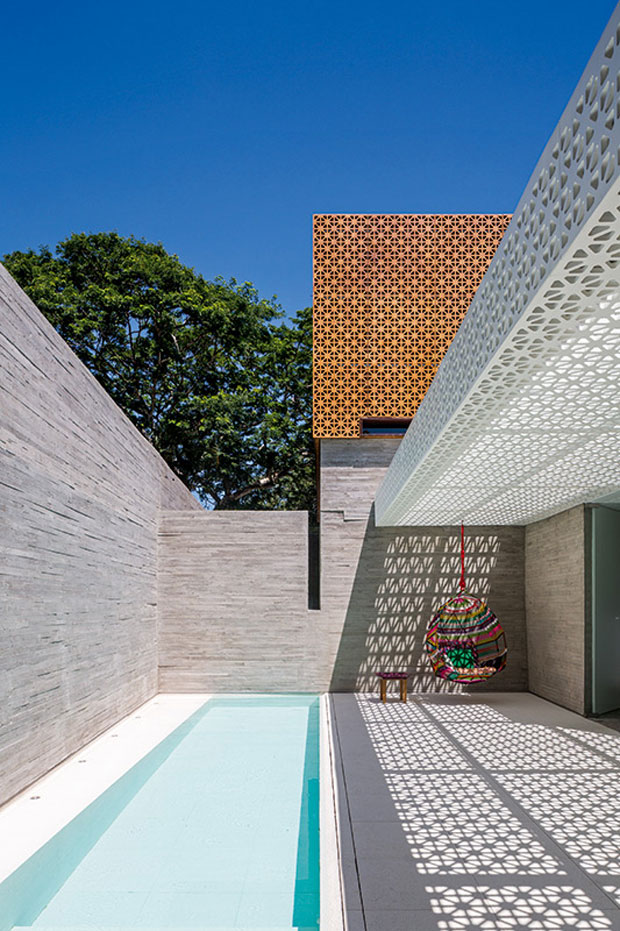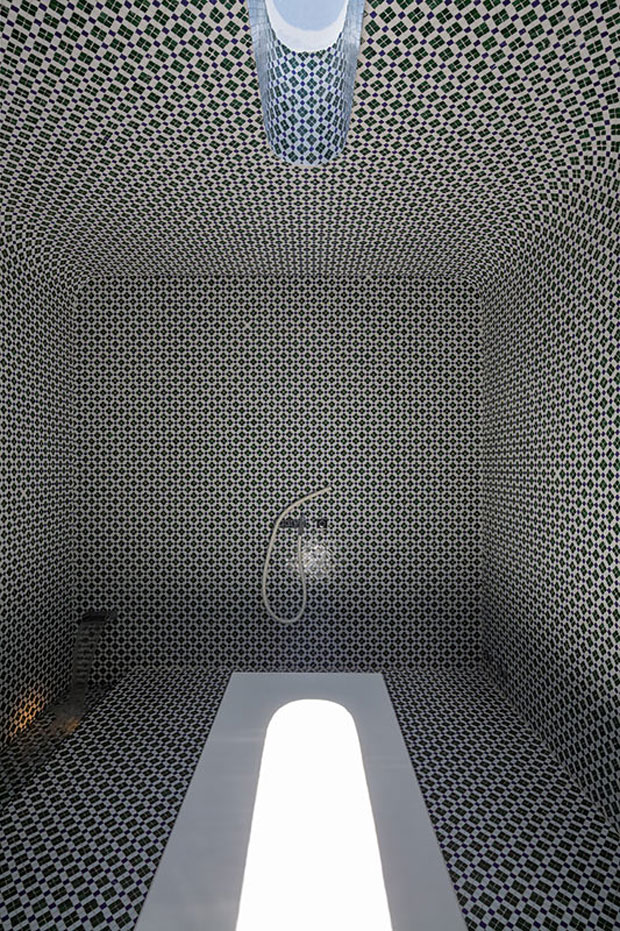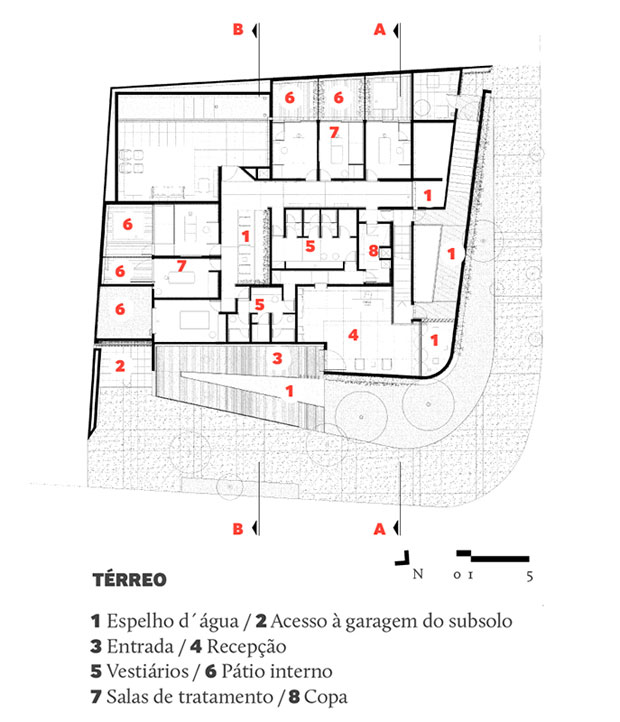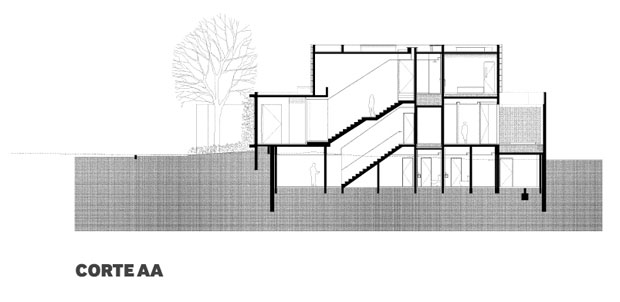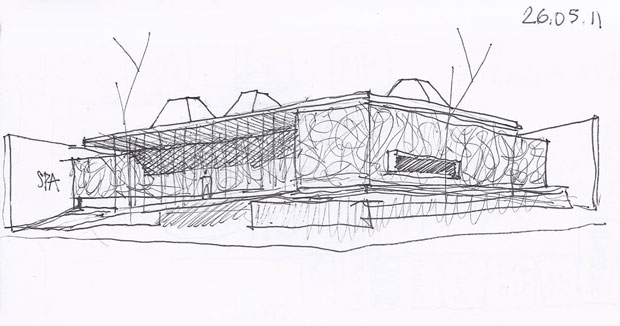 Project: Aigai Spa
Location: São Paulo, SP
Project Completed in 2014
Buildign Area 740 m2
Scope: 1.200 m2
Architecture and Interior Design Mario Figueroa (autor); Letícia Tamisari, Marcus Vinícius Damon, Ana Montag, Carlos Garcia, João Paulo Payar, Rafael Brych, Riccardo Buso, Tânia Alegria, Alexandre Tilielli e Antônio Coutinho (equipe)
Luminotécnica Ana Lúcia Spina
Structural: Ricardo Dias
All Photos Leonardo Finotti
For more visit the architect's web page figueroa.arq.br