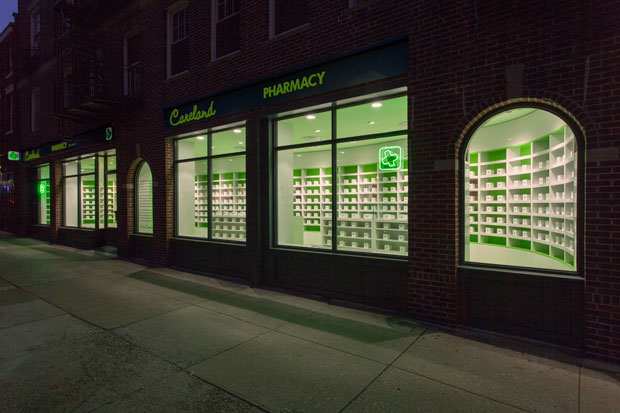 The head of Sergio Mannino Studio and his team take an often dreary task  of designing the interior space of a pharmacy with a new approach, proving the design of such space can be more than inspiring. The upbeat green colour becomes the signature of the new Careland Pharmacy in Brooklyn Heights, while the much needed shelves enhance the space with a refreshing sentiment.
Shelving displays are built into a long, curved wall that envelops customers when they enter. Mannino crafted unique, interchangeable shelving that allows Careland pharmacists to easily manage products, ensuring accessibility for customers while bringing a visually pleasing design to the space. Other offerings include a drop-off box that is available from the exterior for on-the-go customers needing to fulfill prescriptions. Color and playful graphics are at the heart of Mannino's concept for Careland Pharmacy's warm, playful interior. A cheerful, bright green color palette is found throughout the store, updating the classic dark green that is associated with pharmacies around the world. To complement the green hue, Mannino hand sketched a pattern of band-aids in varying shapes and sizes and photoshopped and digitally printed them on the vinyl floor. Mannino and Wajskol also crafted a custom graphic for Careland's cross, a universal symbol for pharmacies, that can be found on the wall by the cash register and even on Careland's prescription and shopping bags. The pharmacy bags, with graphics designed by Wajskol, blend the brand's dedication to health and wellness with the playful design elements of the store.
The project was designed in Mannino's collaboration with Jonathan Wajskol of New York-based strategic design agency Designwajskol.
For more of the design continue below: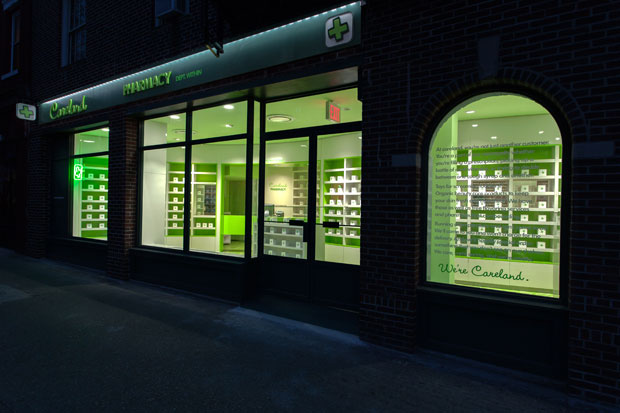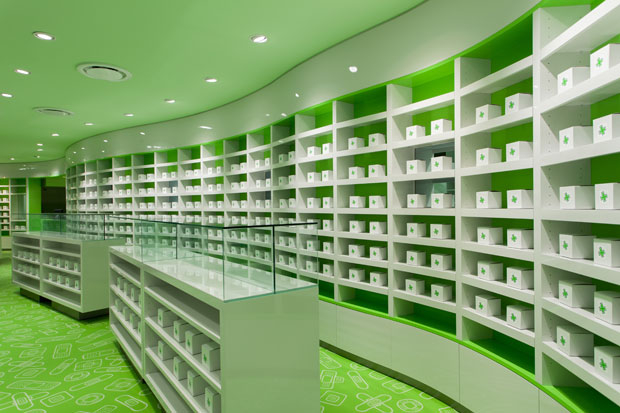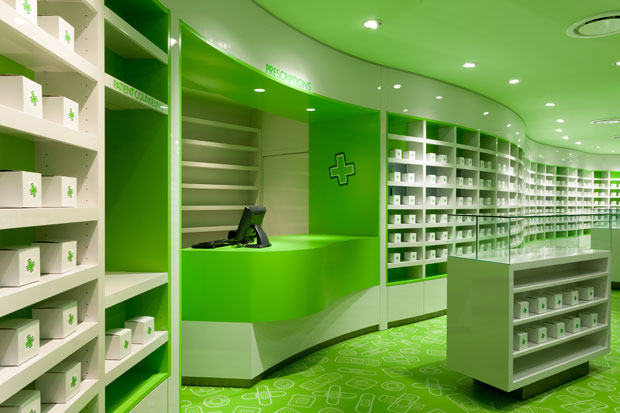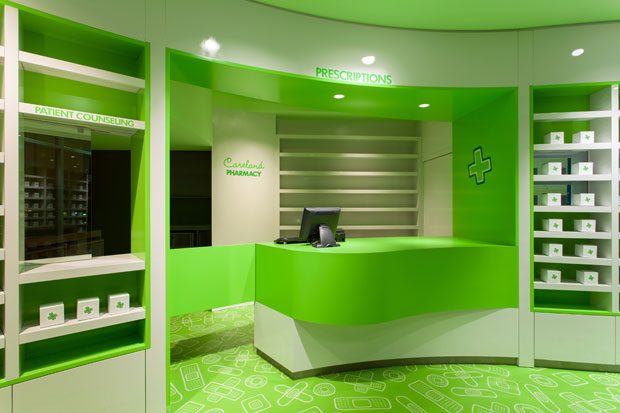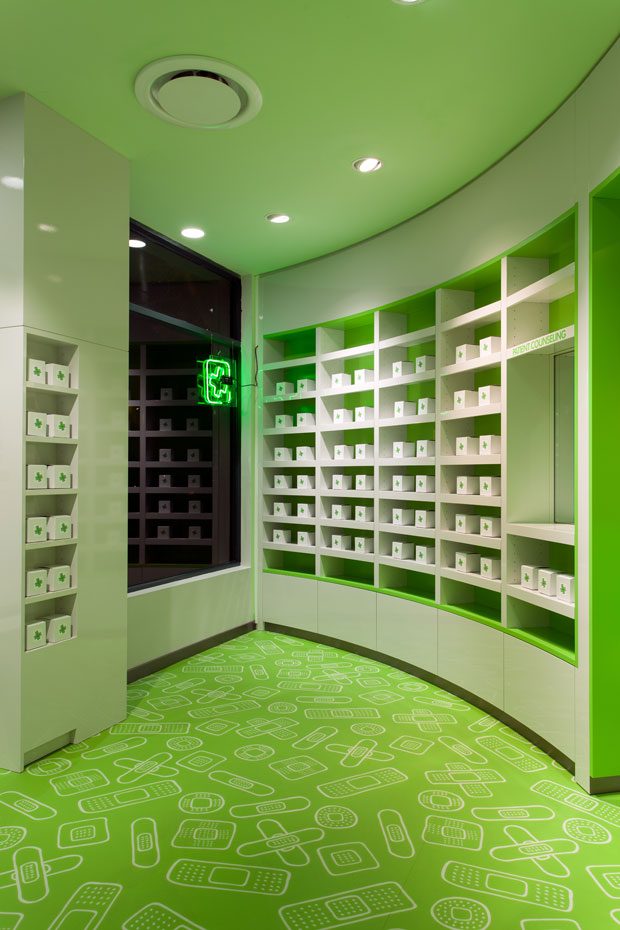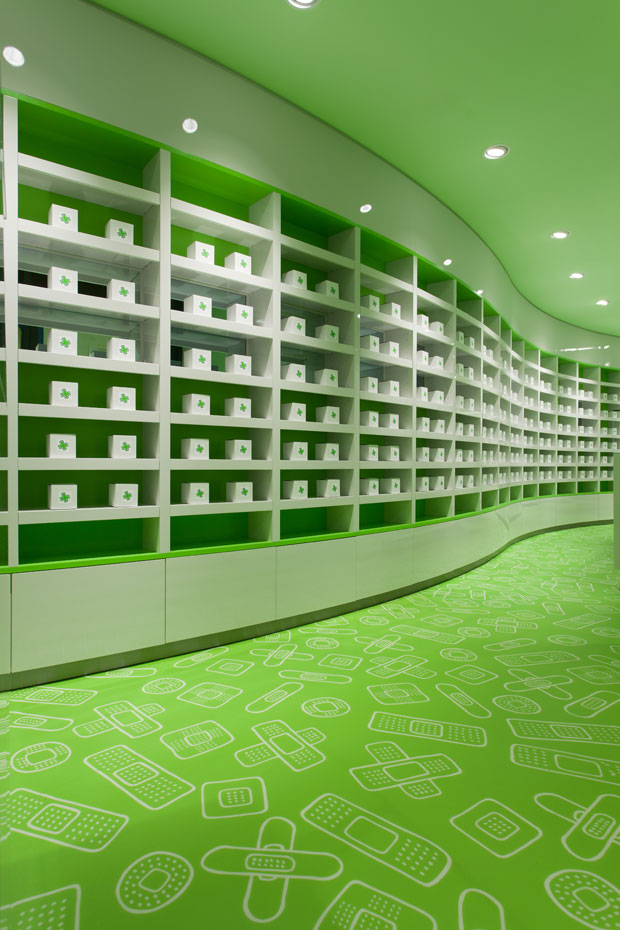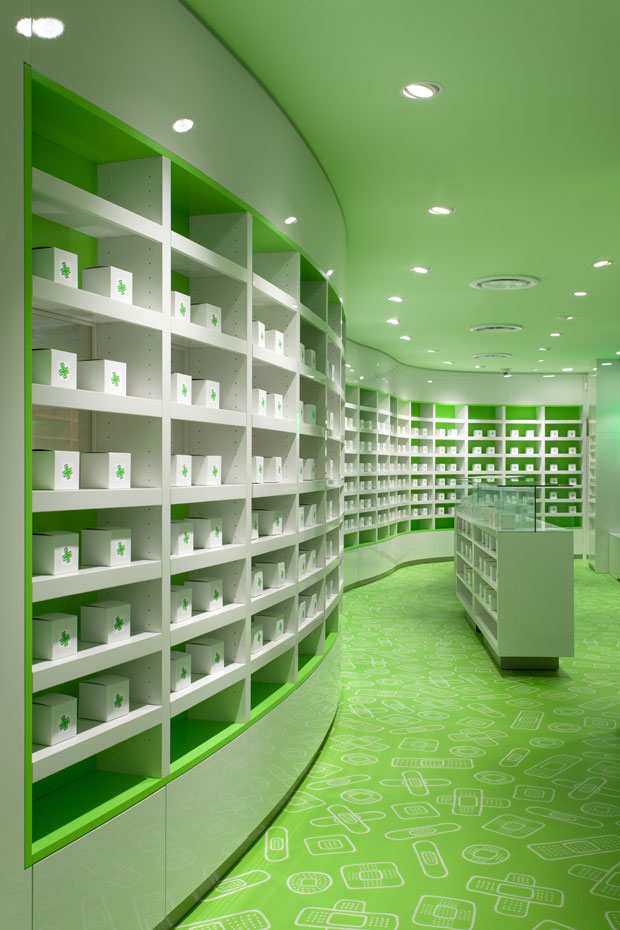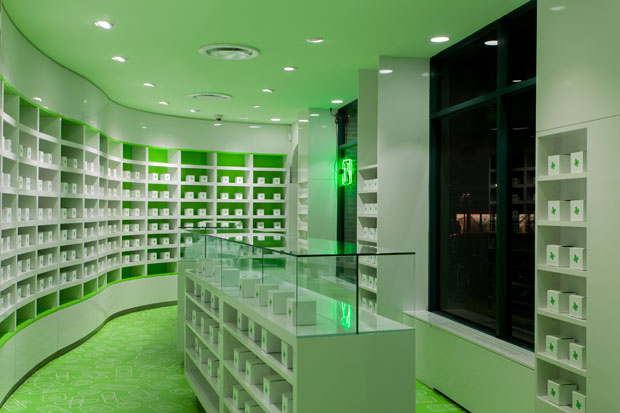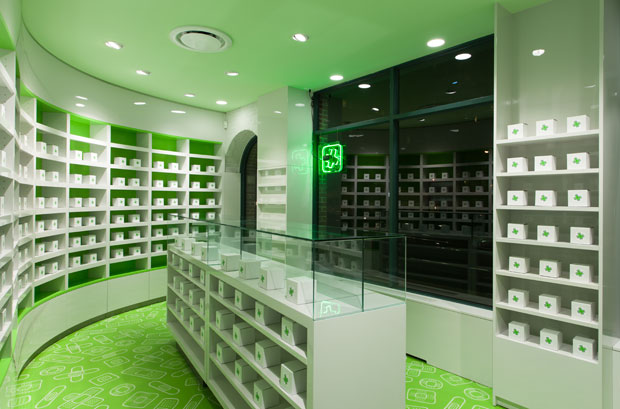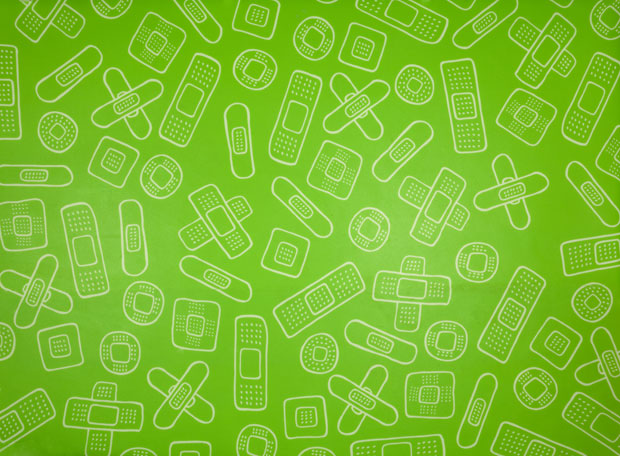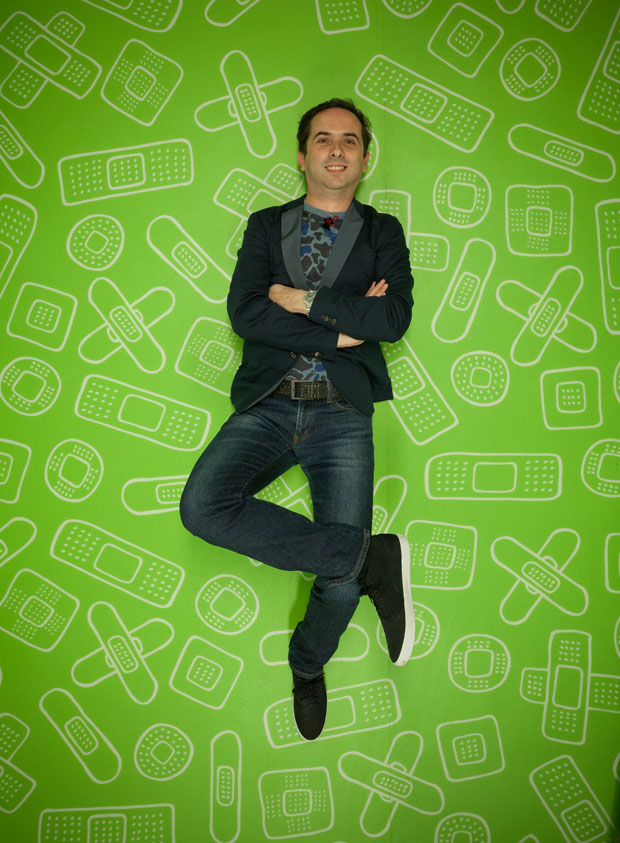 Photos Sergio Mannino Studio and Max Bolzonella
Web www.sergiomannino.com.