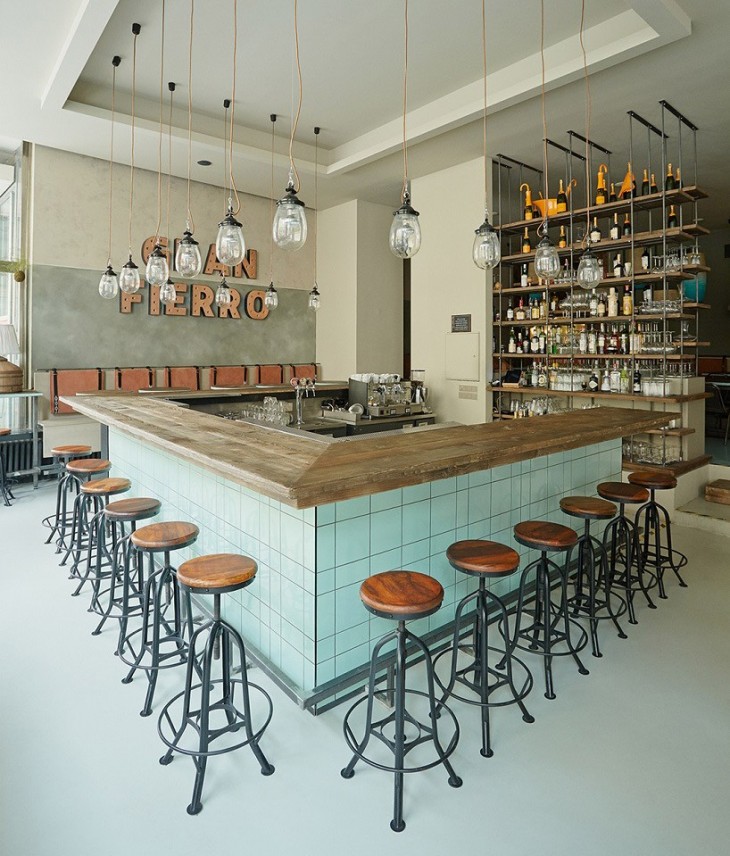 Argentinian documentary maker Juan Crus Pacin has moved to Prague (Czech Republic) where he turned restaurateur and opened the Gran Fierro restaurant. Offering Argentinian food the owner also looked for a design close to the sentiment of his country yet with a modern twist. Formafatal architects Dagmar Stěpánová and Katarína Varsov in the end landed the job, to great success the design has filled pages of design magazines around the globe.
The restaurant is actually the 2nd address by Juan Cruz, and it s located in a modernist block built back in 1930's by architect Adolf Foehr. If the interview does not give it already away the menu of Gran Fierro is very meat heavy. You can order dishes such as traditional Argentinian Grill as well as Parilla.
For more of the space continue after the jump: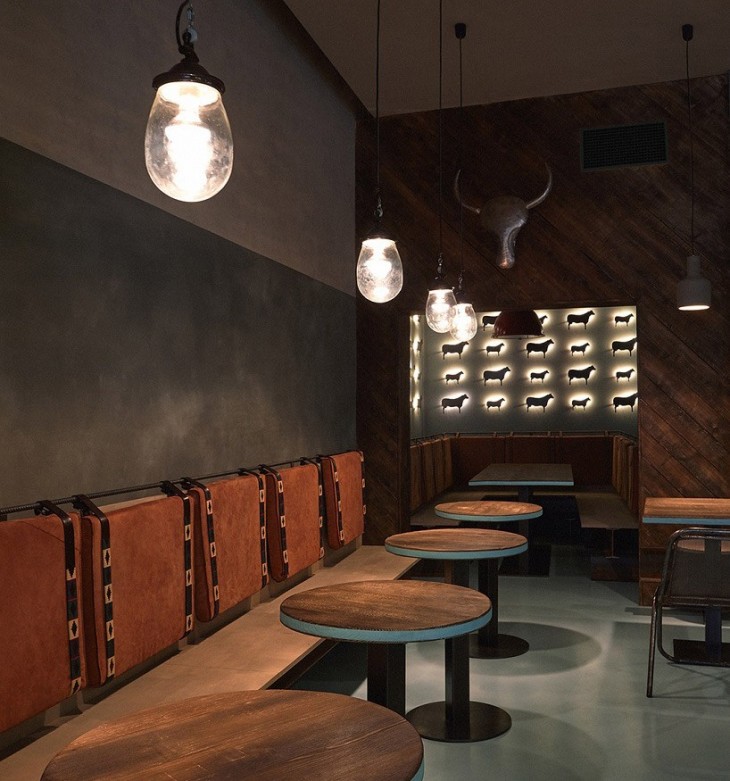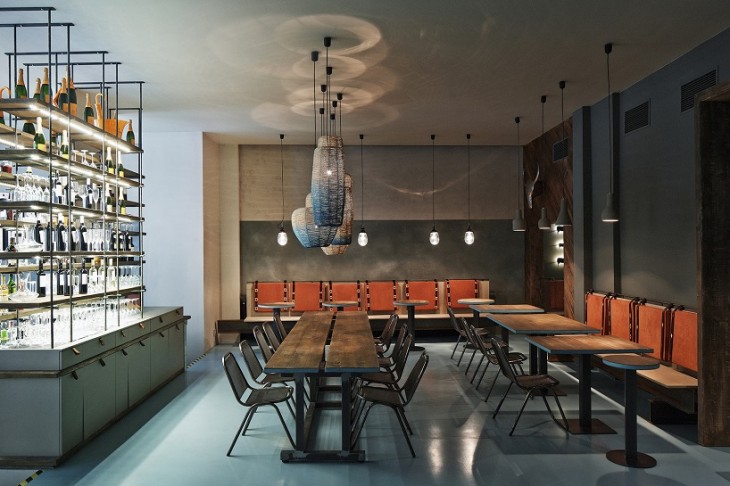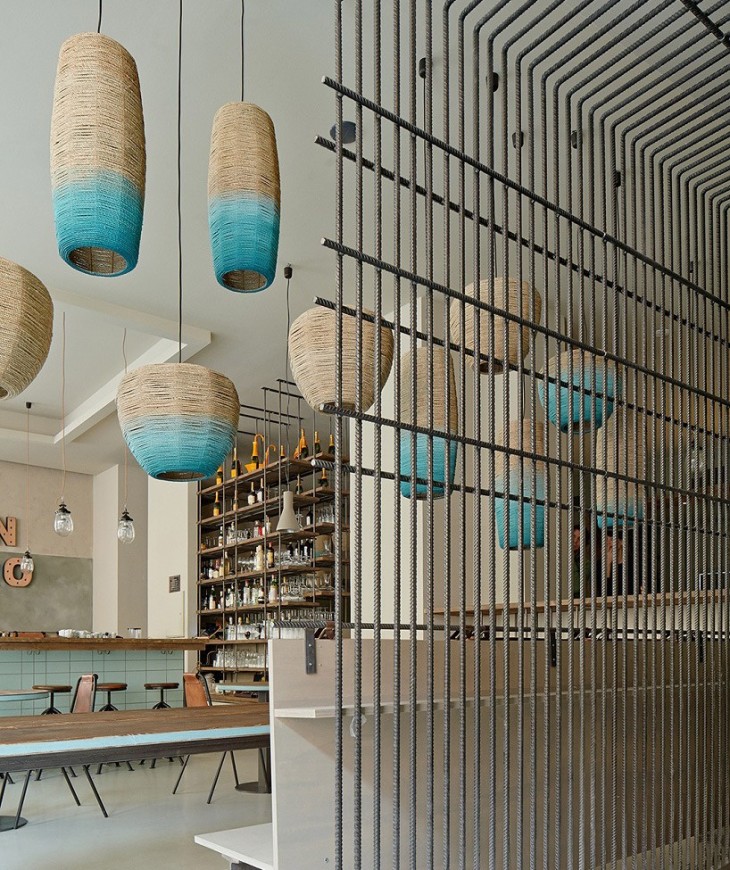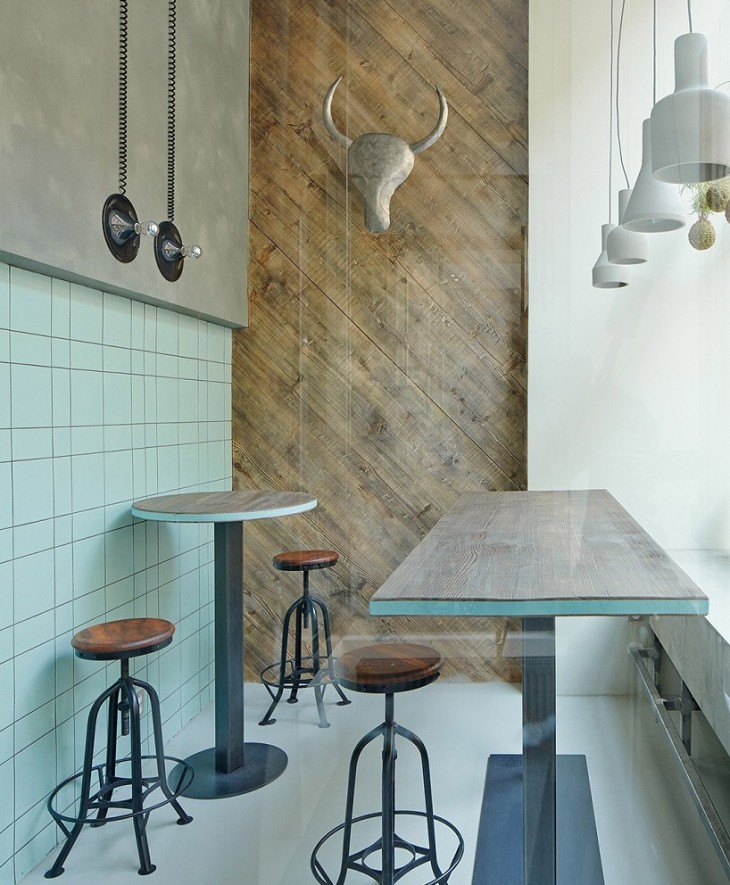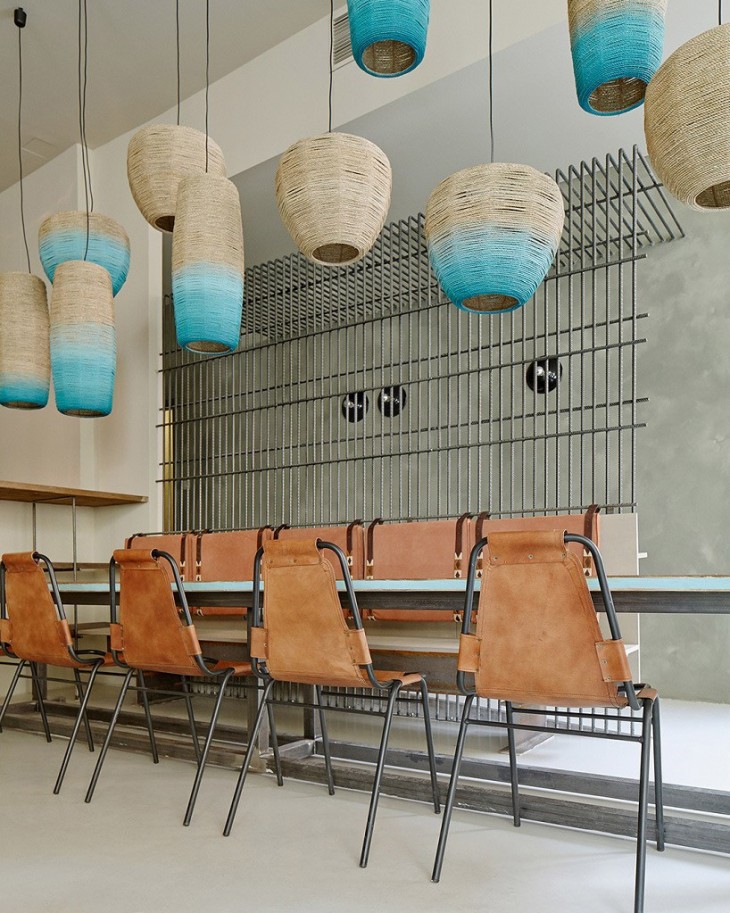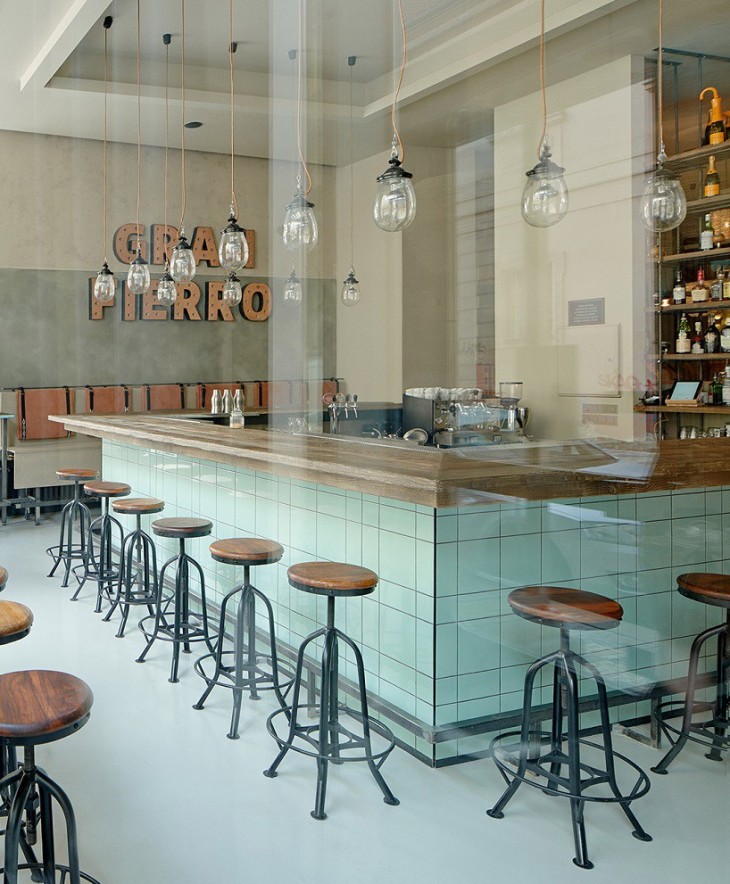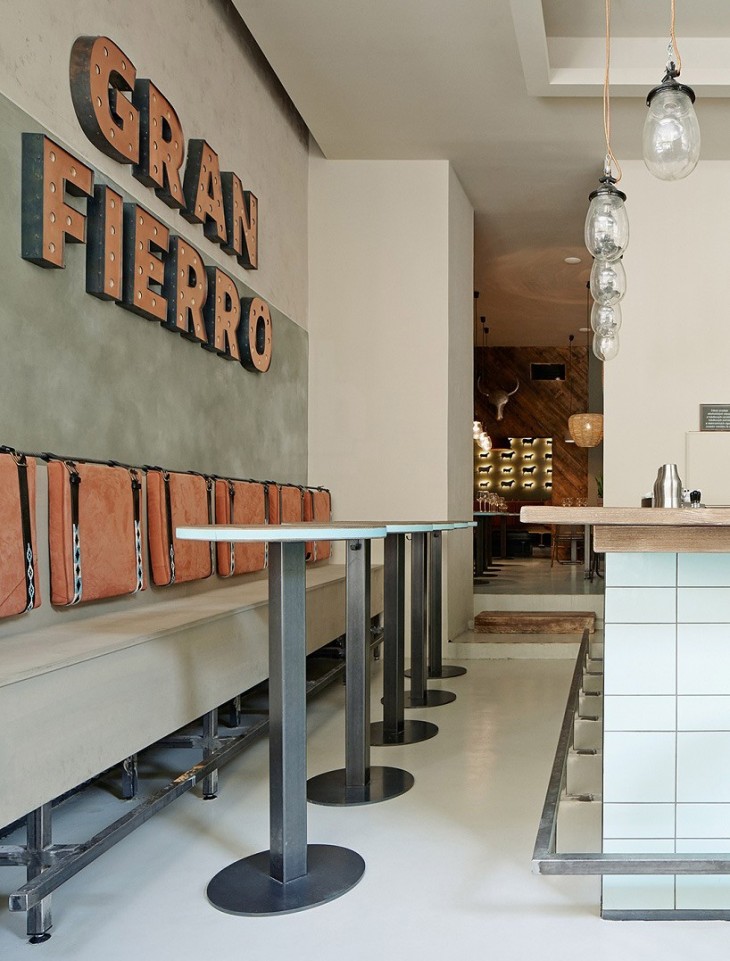 ADDRESS: Gran Fierro, Prague, Vorsilska 14, Nove Mesto. Phone 4202773700377 – granfierro.cz
All images © Jakub Skokan and Martin Tůma. For more of the design team www.formafatal.cz.