Image above Haus mit Atelier by C18 Architekten
Is your home bursting at the seams with years' of collected possessions? Or maybe it's in need of an update? Possibly you're at the point of your home no longer meeting your needs. So what do you do? Move or renovate?
Let's weigh the options and see why renovating is better than relocating.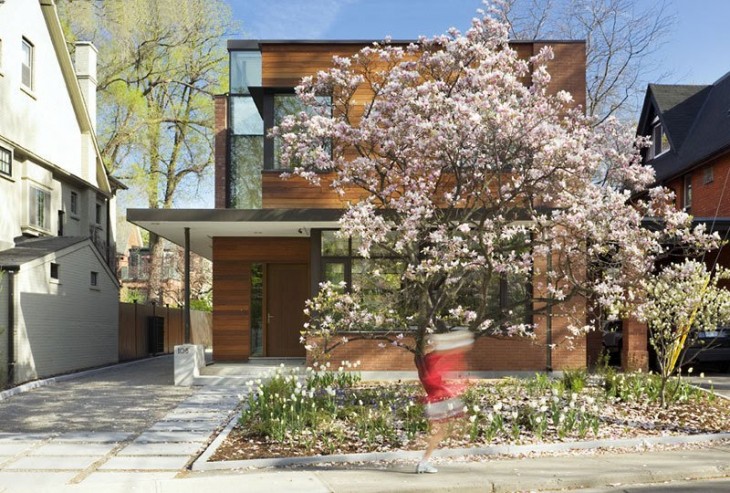 Image above Superkul Inc
What Are Your Future Needs?
Where do you plan to be in five or ten years? Are you planning on growing your family or will the kids be emptying the nest? Is your house going to be suitable for you as you age?
You'll need to keep these things in mind as you decide whether to renovate or relocate. If your kids are leaving home, you may prefer to renovate the home by hiring builders Teddington to help make your home become more suitable for your empty nest needs.
What Condition is Your House In?
Sure, older homes could end up making for costly and time consuming renovations. So do look beyond the floor plan and think about hidden elements like plastering and wiring. It's a good idea to get the professionals in when considering the bigger picture of structural elements. Good planning and a minimal investment in their time and advice will pay off down the line during your renovation.
RELATED: Find More Inspiring Apartments on Archiscene
These professional can also advise on how to renovate your home to meet your current needs – be it moving walls or even changing the roofline. They'll give you a good idea of the costs involved too and you may decide that's exactly why renovating is better than relocating.
Be Wary of Overcapitalising
Renovating versus relocating can boil down to one element: overcapitalising. Would moving mean compromising on a good neighbourhood? Would renovating mean having the best house on the worst street?
Overcapitalising means spending more money on your move or project that you're likely to recoup if you had to sell the property. Remember to think about the costs associate with moving like stamp duties on the new property, professional movers and other general costs associated with moving. You'll then realise why renovating is better than relocating. Don't forget to look into the prices on your road and the area around you. You don't want to plan a renovation that is so costly that you're not likely to make the money back on the future sale of the property.
Now consider this: overcapitalising isn't too much of a problem if you're going to be living in your renovated home for many more years to come. The bottom line: wait long enough, and the renovation may well pay itself off.

Image above Chenchow Little
Considering the Neighbourhood
Besides all the costs involved with a renovation, you'll need to consider if the work will meet the needs of a typical buyer in your area. So, if your home is a distance from schools but you plan on creating a family-friendly house, it might be difficult to find a buyer when you're ready to sell.
Also, consider what value you'd like to put on staying right where you are versus moving to a new area. Carefully explore the real estate market and see if the house you want in the area you want is affordable and available.
Most of the time it comes down to whether it's easier to move or renovate.
There's Also the Stress of It All
You've got to think about what works best for you. Moving house can put a massive strain of relationships and that could just be your reason why renovating is better than relocating.
Just think about the upheaval involved with a big move and then think about whether or not you're prepared to go through that. Renovating may well work out a whole lot less stressful and you might cope better with the disruptions than actually having to pack up and move.
Ask the Experts
There are a lot of things to consider but it's always important to do your homework and speak to the experts. Be sure to get detailed costings and quotations – preferably two or three quotations at a time – and always get references or referrals before hiring your renovators.