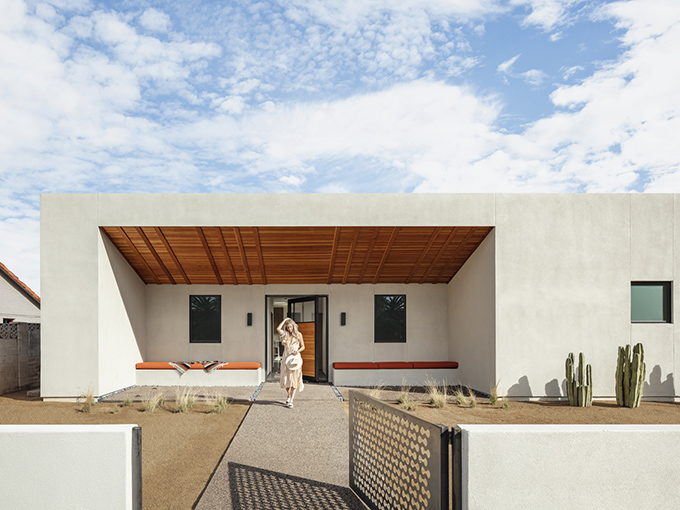 Finding your perfect home can take months, even years, but you know when you've found it. After spending your weekends going to browse around properties, checking for damp, researching the area, and just generally asking a myriad of questions, it's a huge relief when you finally find the one that feels like it was built for you.
Moving is notoriously stressful, and if you've done it before then you will undoubtedly agree. Taking the strain out of moving is achievable, you just need to know how and be well prepared and organized. For more on how to move into your perfect home, then continue to read on.
Read more after the jump:
Talk To Your Local Realtor
Some homes are sold before they even appear on the market, and this can be disheartening if you've had your eye on a property for a long time, or if you see it after sale only to realize it had everything you'd ever wanted from a house. With this in mind, it's well worth chatting and getting friendly with a realtor in your city, as they should be able to offer insight into upcoming properties before they reach the market. You will have to disclose your budget and details, including the preferred area, house size, and the number of bedrooms, for example.
Trust The Experts
Make moving into your perfect home a breeze by enlisting some expert help to get you from A to B. Trying to organize transport, drive a large van across the city, and unpack it all again at the other end comes with some risk and considerable strain. So, save yourself time and hassle by placing your trust in the hands of movers who do exactly this for a living. Moving companies are also insured, so if disaster strikes, you should be able to receive compensation for your goods. Always check the reputation of the moving company you're thinking of using, and read customer reviews to get an understanding of their service and its quality.
Ask Questions
Questions get answers, so ask as many as you feel you need to. Don't be shy to ask questions, as after all you're approaching this looking to buy a home – it's a huge and expensive commitment so you need to ensure that you're thoroughly informed before even entertaining the idea of moving in. Ask the following few questions to gain a greater understanding:
• How long has it been on the market?
• Have there been any neighbour disputes in the past?
• How long is the lease (providing it has one)?
• What renovations have been done?
• Is the house a flooding risk?
• When was it last rewired?
Of course, you should rehearse many more questions, but here is a good place to start to open a dialogue and learn as much as you possibly can.
Look For What Is Being Built
If, so far, you've drawn a blank on finding your perfect home, then consider the idea that it might not be actually built yet. If you adore new builds, then look in the area that most appeals to you and figure what kind of houses are in the pipeline to be built in the coming future.
Images by Roehner + Ryan / Weave by The Ranch Mine