KARLEN + CLEMENTE have recently completed this stunning vacation home located on the outskirts of the city of Rio Tercero, Argentina. The land, which is mostly in the shape of a trapezoid is placed in a corner. The idea behind the implementation is to make the building mass as little as possible and position it so that it is in the center of the land, while simultaneously searching for areas of green space that can encompass the home.
Functionally, the project is essentially a housing for temporary and recreational use, so we aim to achieve the greatest accessibility and flexibility of the social environments, guaranteeing full use over time.
The home can be accessed from one of the streets via two separate entrances—one for vehicles and one for pedestrians—both of which have had significant portions removed so as to offer a more comprehensive view.
The sequence of use is linear and begins on the exterior (pedestrian and vehicular entrance), continues into the social areas as the center, and distributes a first strip of services (kitchen, toilet-laundry room). Next come the living room and dining room, which are separated by a wall made of exposed brick, and finally come the private and night areas, which include two bedrooms, a bathroom, and a suite with its own bathroom and dressing room. The remainder of the program is finished off with a gallery that features a pool as well as pergolas that top the views of the surrounding garden.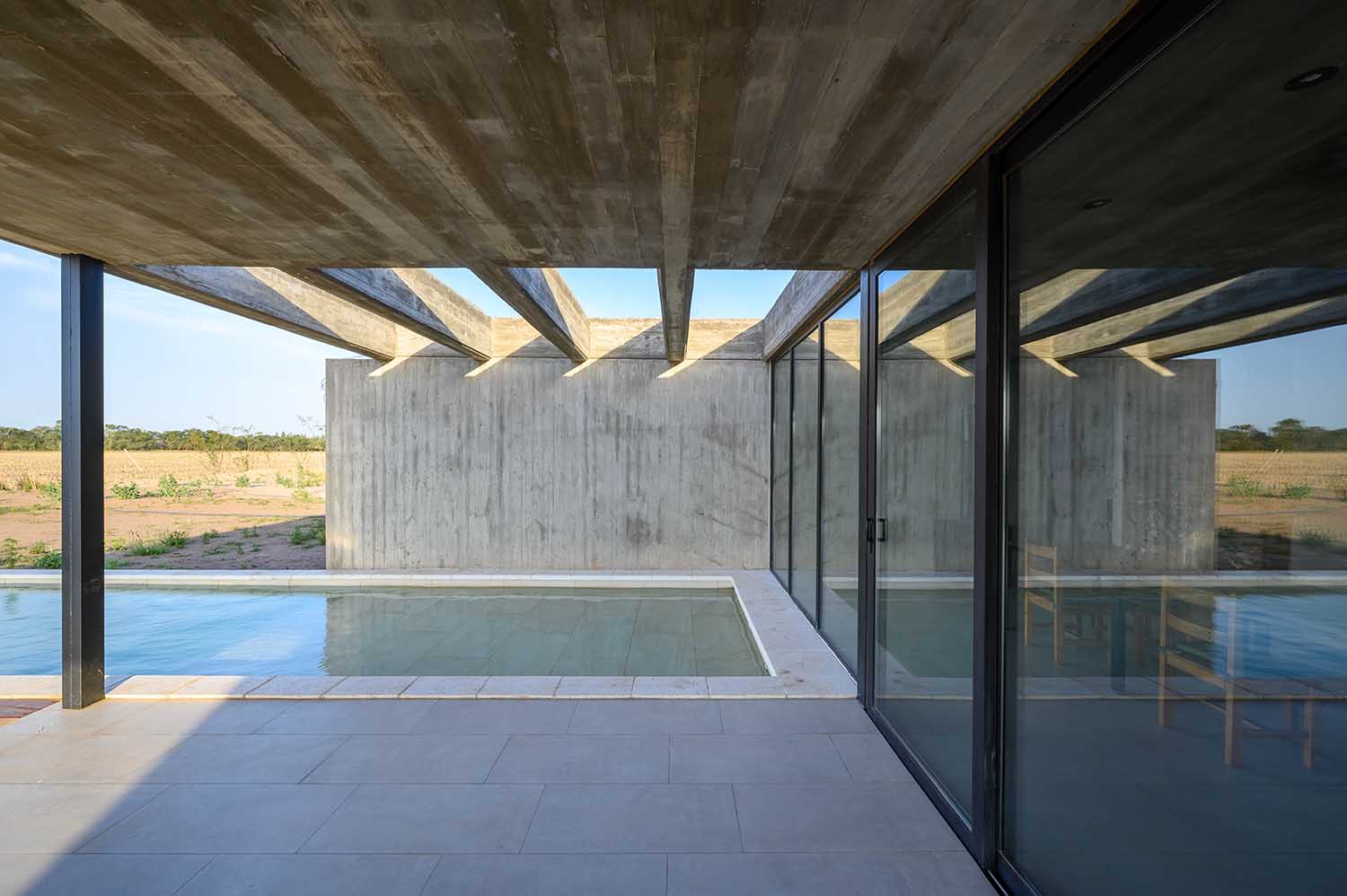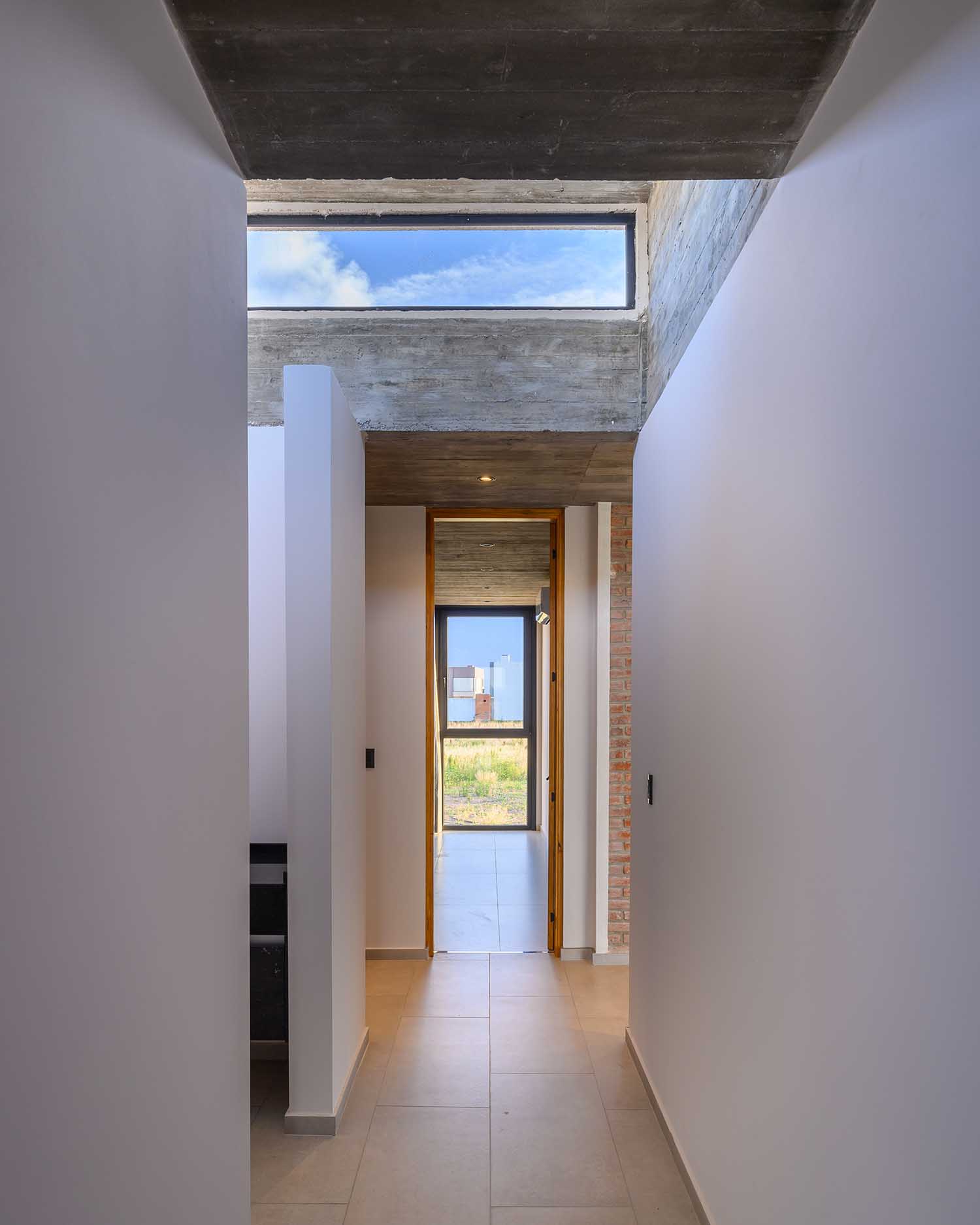 Aesthetically we try to achieve pure, clear, and compact forms working with planes of different materials, seeking to adapt them to the conditions that interior spatiality requires.
The exposed concrete framed in planks, exposed brick masonry, aluminum glass carpentry, and black ironwork were selected as the materials because of their enduring quality and ease of maintenance. Additionally, the materials were chosen for their aesthetic appeal. The comprehensive list of components and materials may be seen reflected throughout the construction of the facade as a whole.
Project information
Project Name: HOUSE 3X6
Architecture Office: KARLEN + CLEMENTE – www.kcarquitectura.com
Country of Office: ARGENTINA
–
Construction completion year: 2022
Constructed area: 326 m2
Location: Río Tercero – Córdoba – Argentina
Photography Credits: Gonzalo Viramonte
Additional credits
Architects in Charge: Arch. Mónica Karlen – Arch. Juan Pablo Clemente
Design Team: Arch. Agustina Falistocco – Arch. Ricardo Morandini – Arch. Melisa Perotti – Fernanda Mercado