Strachan Group Architects designed this inspiring single-storey house situated in New Zaeland in 2015. Take a look at the complete story after the jump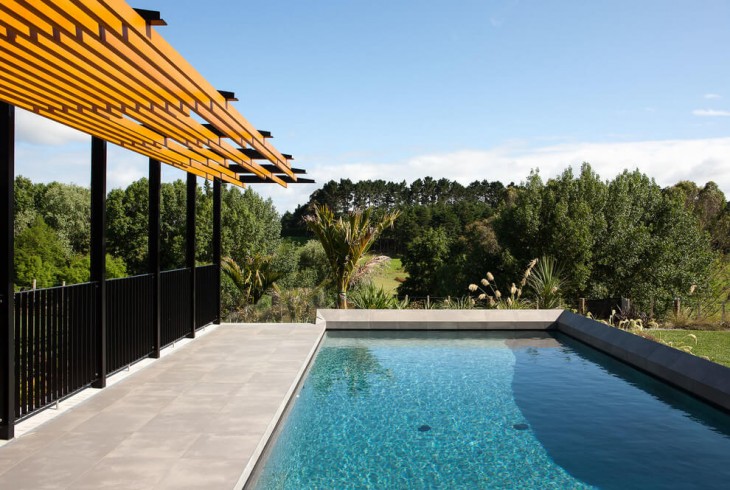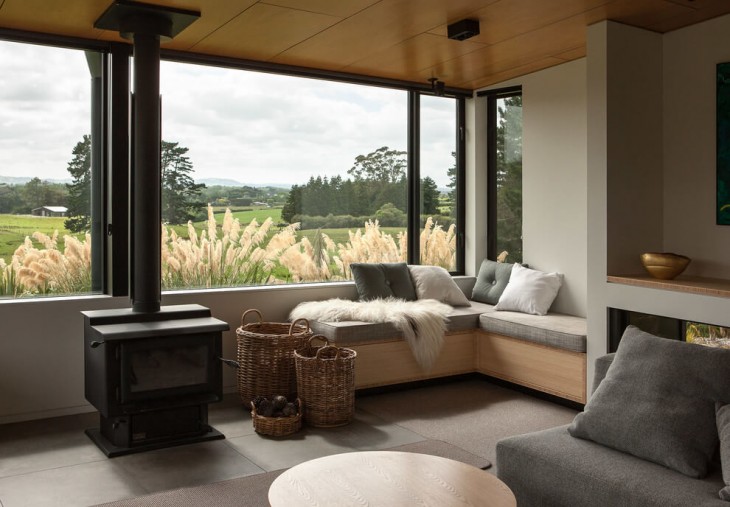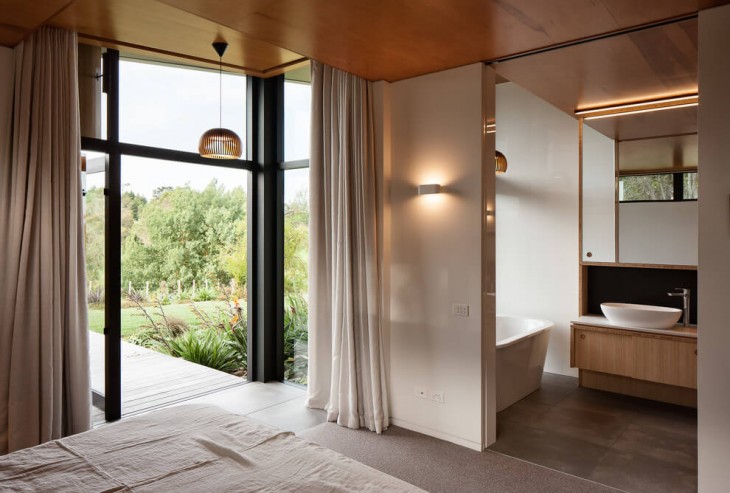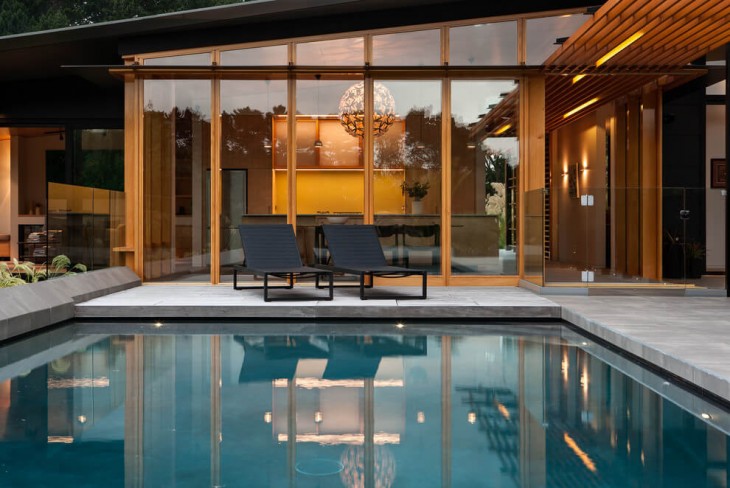 From the architects: Te Hihi embraces the interminable rural setting amidst the gentle rolling landscape distinctive of Karaka, 45 kilometers south of Auckland City. The building is sited where two valleys converge to form a narrowing spur of land from which immediate and distant vistas can be experienced in all directions.
The main axis of the house follows the incline of the land, expressed with a central hallway that finds relief in large viewing windows to the east. Spaces are organised along this circulation path, shifting and tapering to each gain an eastern aspect and northern sun. This axis is intersected by the entry concourse and continuous pergola, which slices across the ridge and connects to the northern lawn and pool area.
The traditional weatherboard has been re-worked in a large format to respond to the elongated building form, rendered black to recess into the landscape and contrast the glowing warmth of timber.
The roof is an all-encompassing wedge form, responding to the tapering landform. Deliberately blank to the southern approach, the windows are sculpted-out recesses, forcing outlook in a downward direction to the extensively landscaped wetlands below.
Photography by Simon Devitt
Find more projects by Strachan Group Architects: www.sgaltd.co.nz