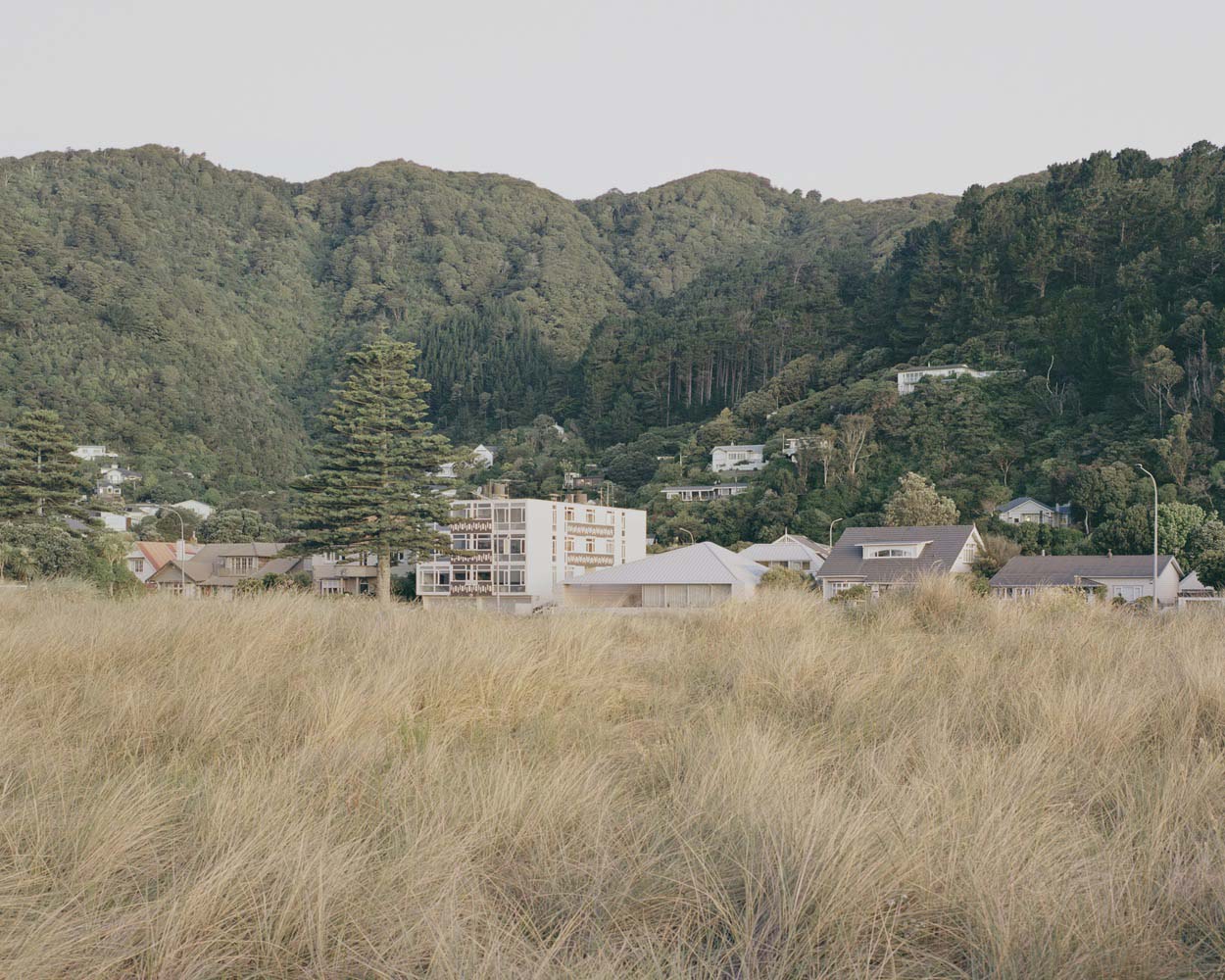 Seear-Budd Ross has completed its latest residential project in the heart of Lower Hutt , The RK Residence. Crafted primarily from weathered timber and light, sand-colored materials, the RK Residence mimics the texture and tone of its native surroundings while paying homage to the neighboring vernacular in its form. The distinctive stretched hip roof, inspired by the area's typology, contributes to a low-slung profile that settles gently into the landscape.
The exterior, clad entirely in New Zealand-grown macrocarpa, exudes a fragrant, spicy scent, creating a sensory experience from the moment one enters the "cave-like" entry nook. The transition into the adjoining living pavilion is a study in contrast, featuring an exposed vaulted macrocarpa-clad ceiling that opens up to breathtaking views of the ocean. Natural light floods the space, creating an atmosphere that is lofty, dignified, yet inviting.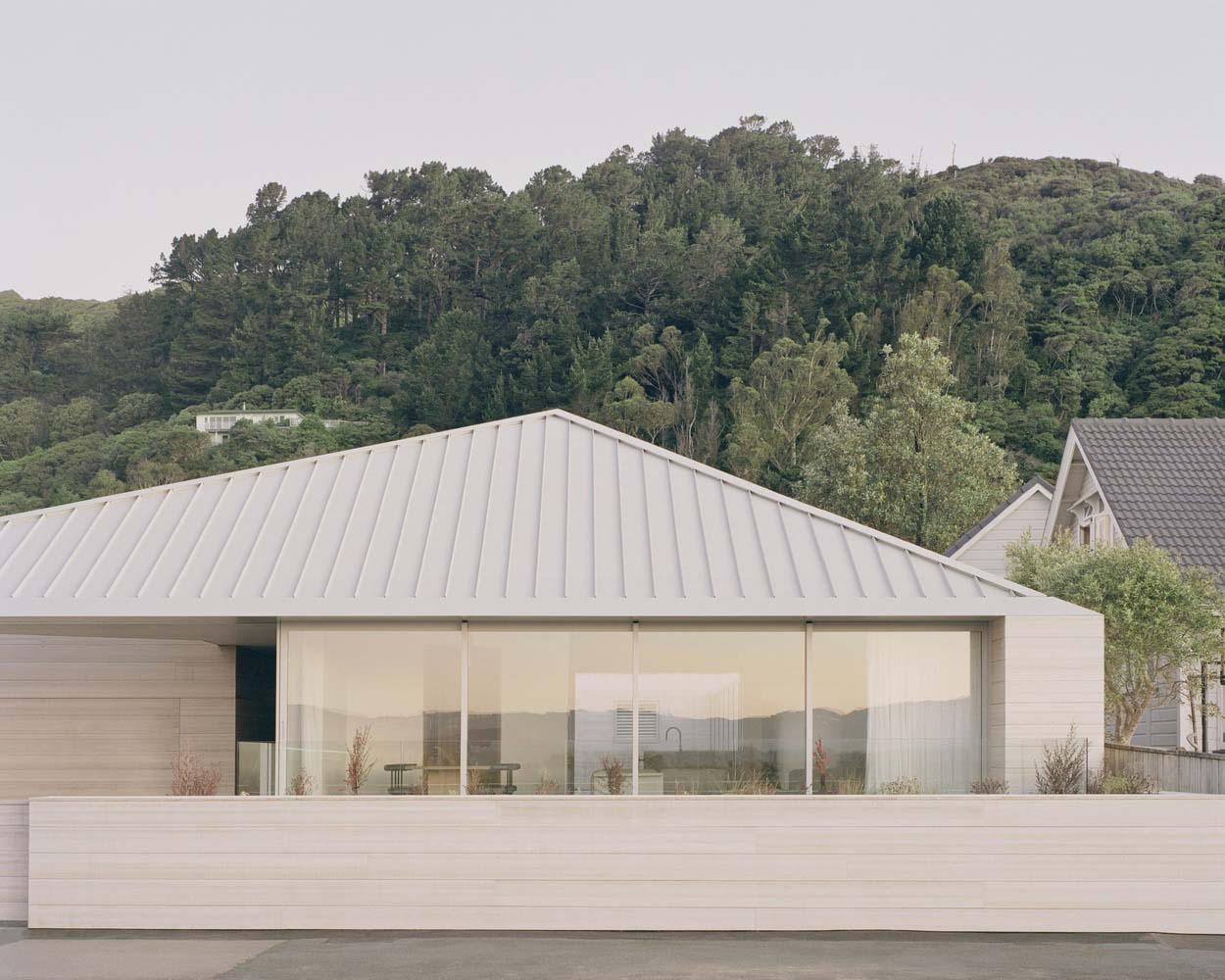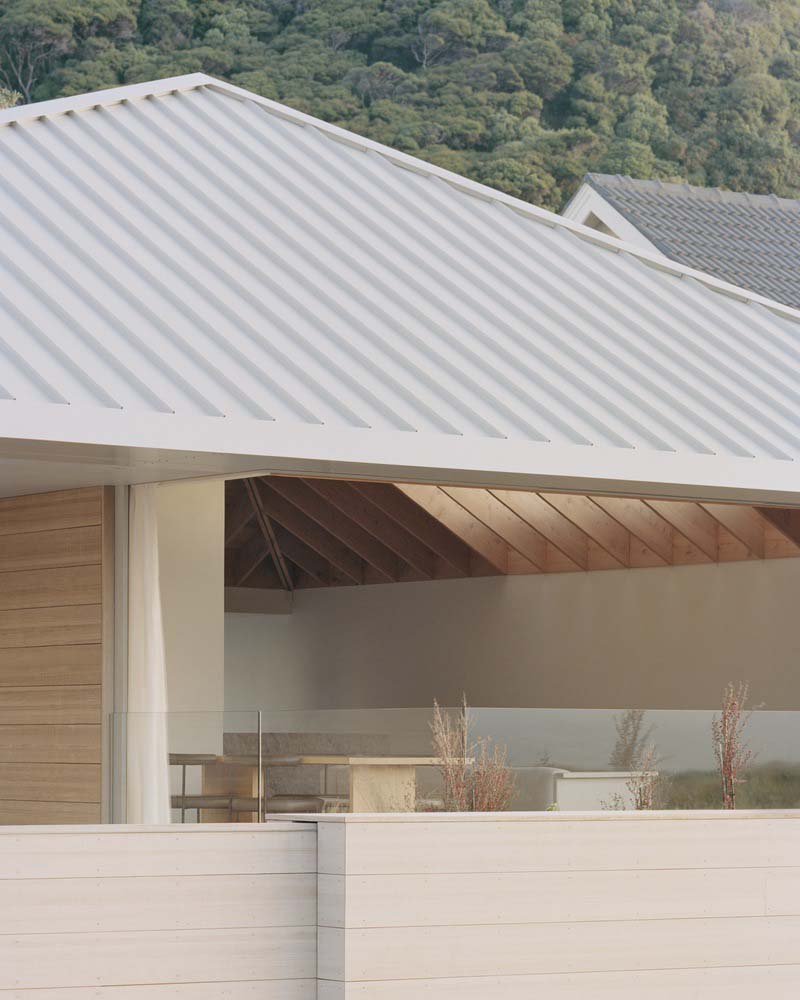 Noteworthy is the meticulous craftsmanship evident throughout the home. The architects, James Ross and Thomas Seear-Budd, along with structural engineers from Focus Engineering and builders from RJC Building, have brought an exceptional level of detail to every aspect of the RK Residence.
The pavilion-style layout includes a two-story sleeping pavilion at the back of the site, complete with a roof terrace capturing the evening sun. Connecting these structures is an internal courtyard, flanked by a glazed passageway that provides a visual journey from the front to the back of the residence. This design ensures a deliberate progression of privacy, with the front maintaining a connection to the street and harbor, while the courtyard and sleeping quarters offer a more private and intimate experience.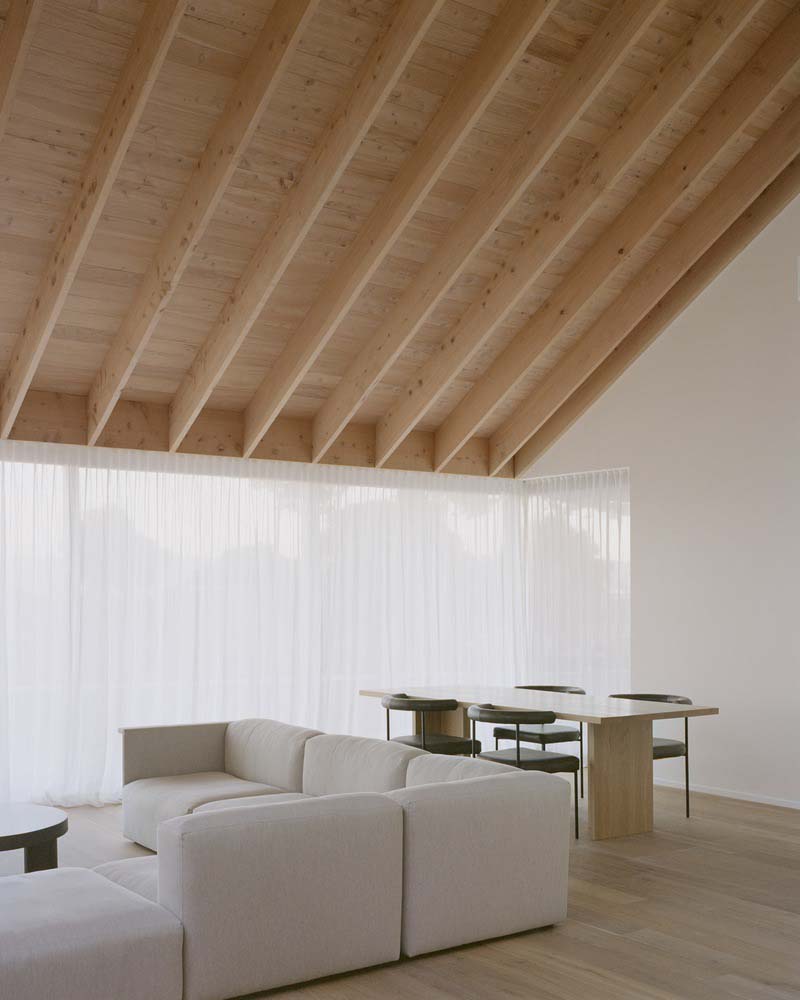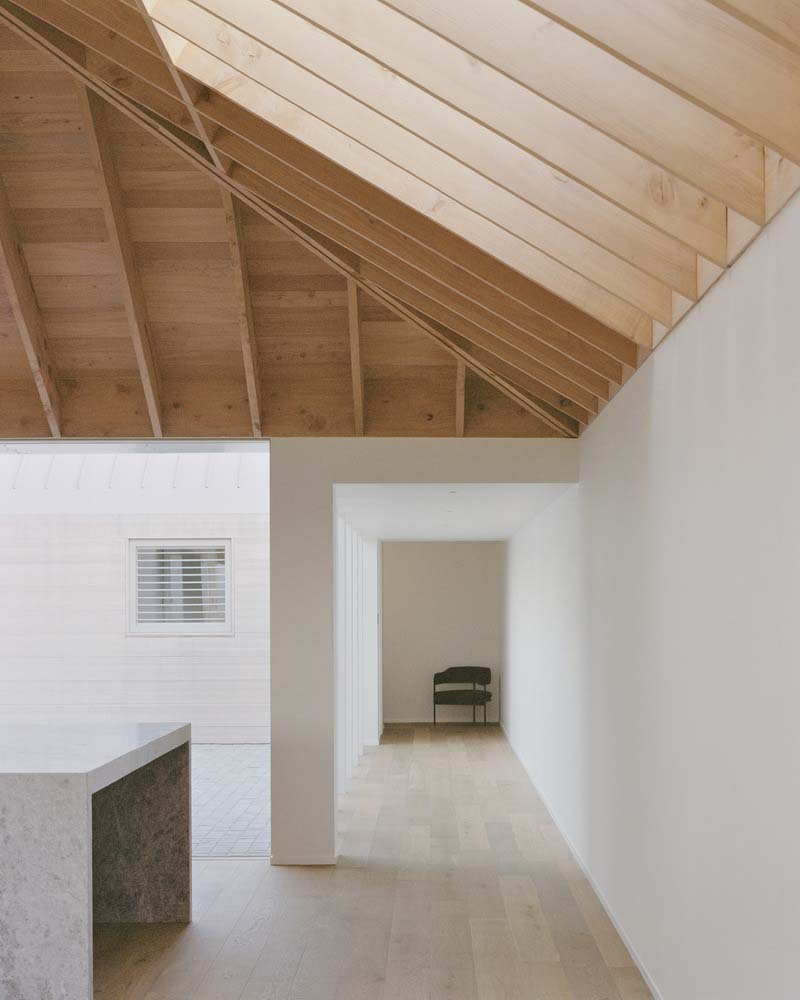 One of the most striking features is the living pavilion's glass doors, which slide away seamlessly, creating an open flow through the site and providing unobstructed sightlines from the center of the home to its wider context.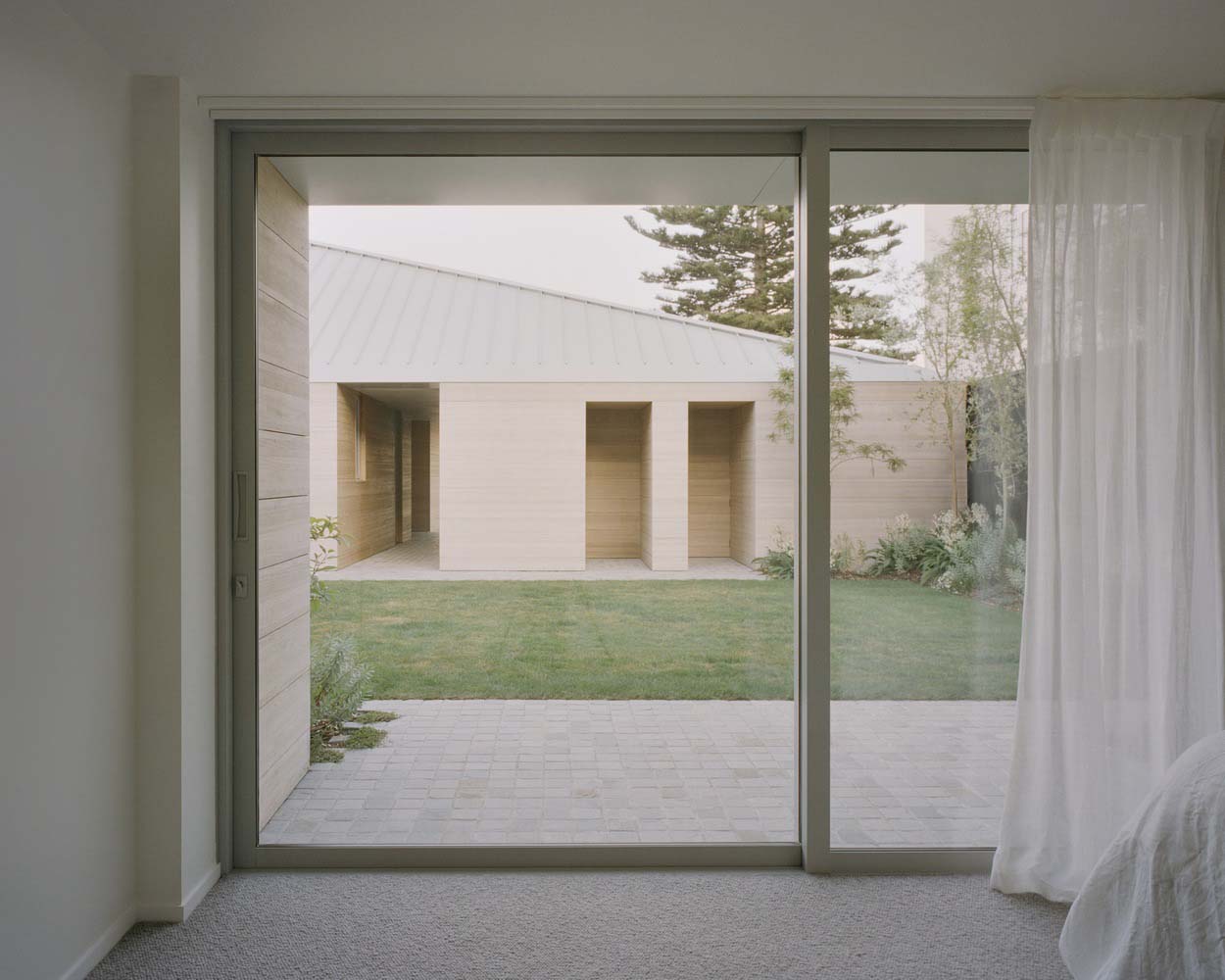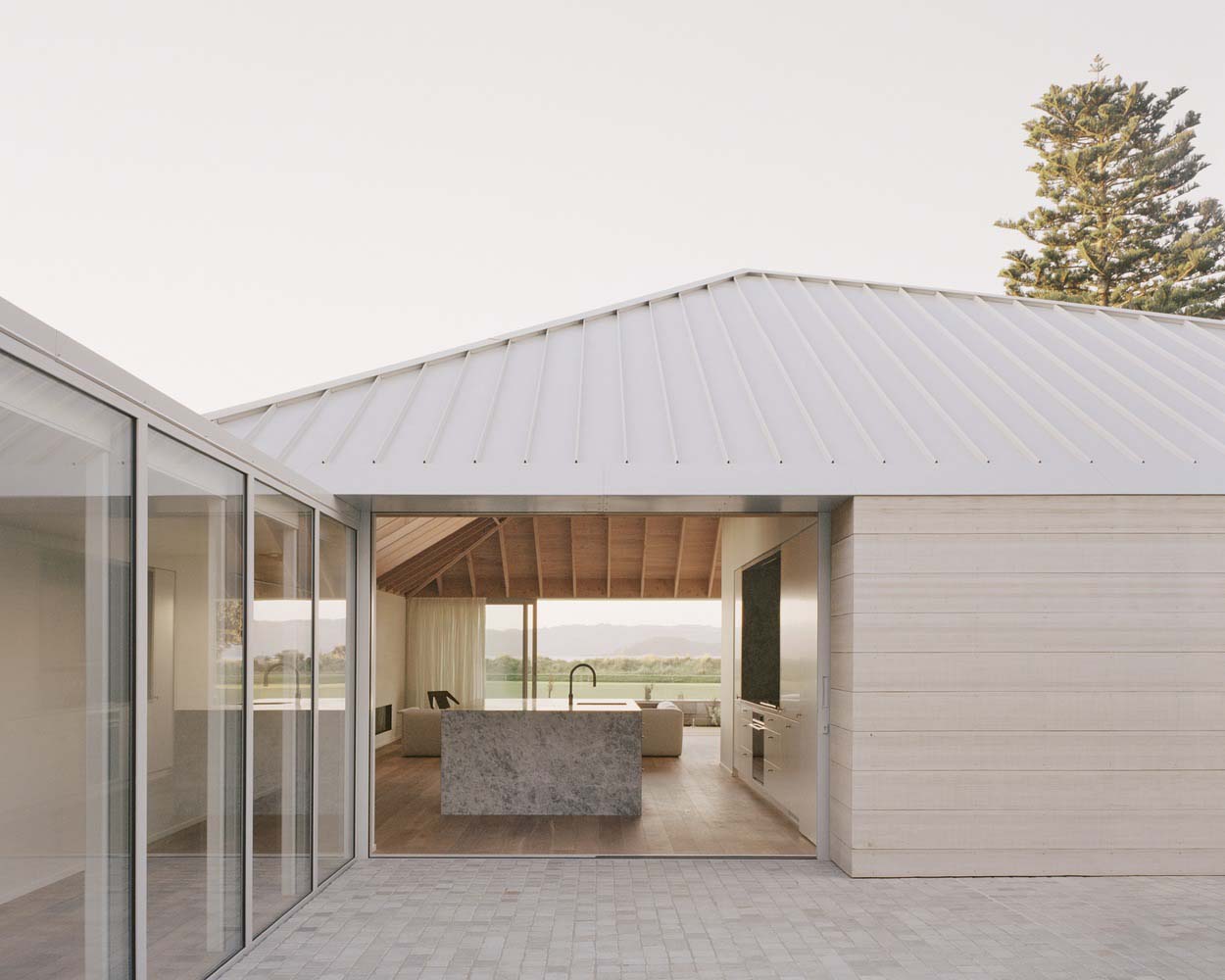 The RK Residence, spanning 321 square meters, stands as a family home where simplicity, peacefulness, and craftsmanship take center stage.
Project information
Architects: Seear-Budd Ross – seearbuddross.com
Area: 321 m²
Year: 2022
Photographs: Rory Gardiner
Manufacturers: Abodo, Color steel
Lead Architects: James Ross, Thomas Seear-Budd
Structural Engineers: Focus Engineering
Builders: RJC Building
City: Lower Hutt
Country: New Zealand