Designed by Taeg Nishimoto, Fjall is a series of table lamps that explore the image of the presence of light source in an environment. It is conceived as a sloping mound of colors that holds an exposed light bulb at the top. Take a look at the complete story after the jump.
Layers of differently colored white cement and high-strength fast-drying concrete are placed on the horizontally held vinyl sheet. They are together about 5mm to 1cm thick. Black felt fabric is placed on top to hold it together. While all still in viscous and malleable state, they are lifted up at the circular parameter to allow the vinyl sheet to form creases towards the center where the vinyl sheet is fixed to the bottom surface with a ring. This ring is where the light bulb socket is inserted.
When all dry and solid, it is placed upside down and the vinyl sheet is removed. The random creases formed by the vinyl sheet reveals colored areas interacting with each other inside of the smooth concrete surface. Black felt fabric extended at the parameter retains the creases initially formed by vinyl sheet.
Half chrome or clear round light bulb is placed at the top of this mound, clearly marking the presence of light source with a sense of anticipation of turning it on. When the light is on, the black felt fabric casts the undulating shadow of the creases around the perimeter.
It is as if there is a tiny volcanic mountain in a room; and turning on the light evokes the moment of eruption, effectively changing the appearance.
They are all about 35cm diameter and 20cm tall including the light bulb. Fjall means mountain in Icelandic.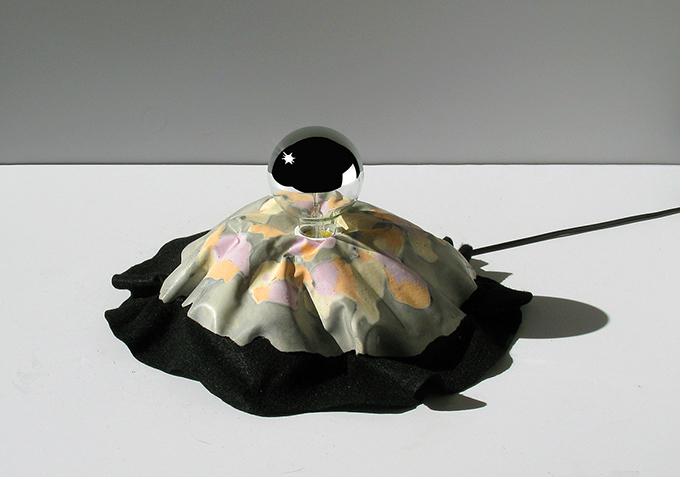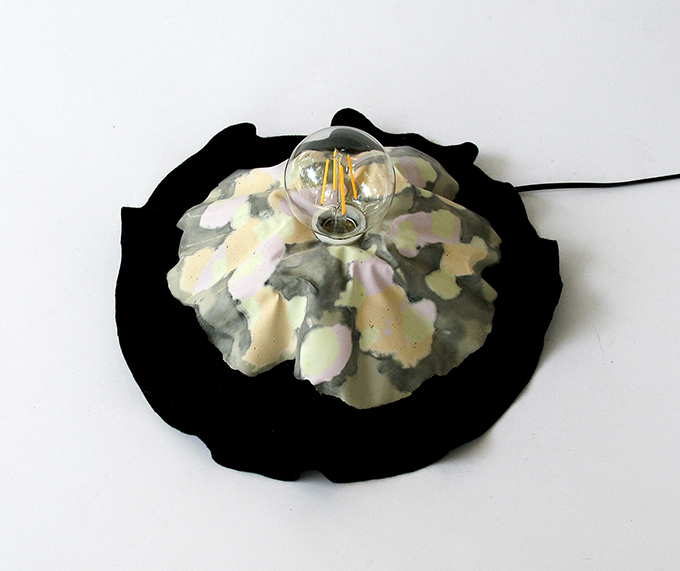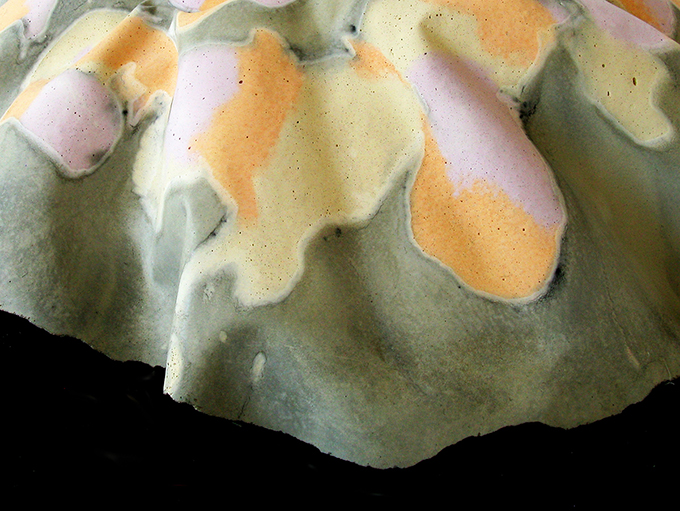 Discover more designs by Taeg Nishimoto