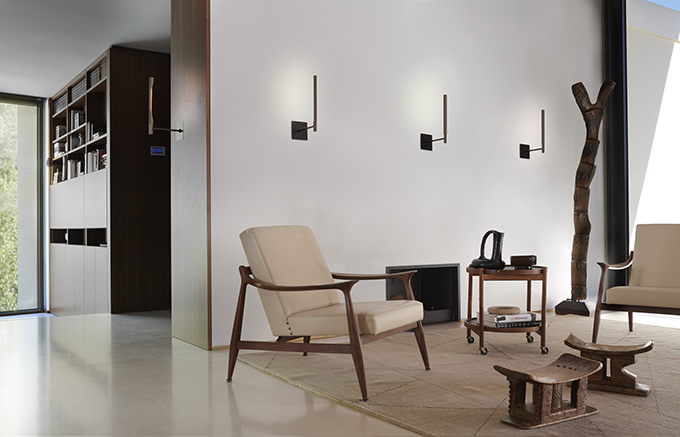 Madrid designer David Lopez Quincoces designed Ilo, a range of LED lighting for Oluce. Ilo's architectural references and clean lines are the perfect counterbalance to its subtle decorative spirit and exquisite finishes, creating a multifaceted beauty that can fit into an array of settings and styles. Discover more after the jump.
The Ilo range has three variations: suspension lamp, rise and fall suspension lamp and wall light. All the models share the same elegant, slender design of the aluminium bar housing the light source, expertly crafted with precision mechanics.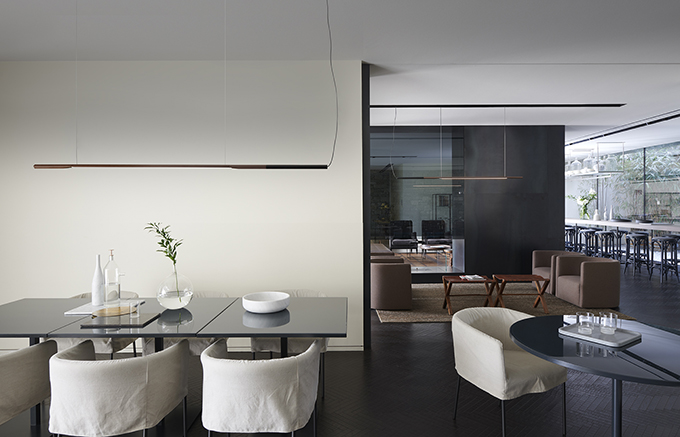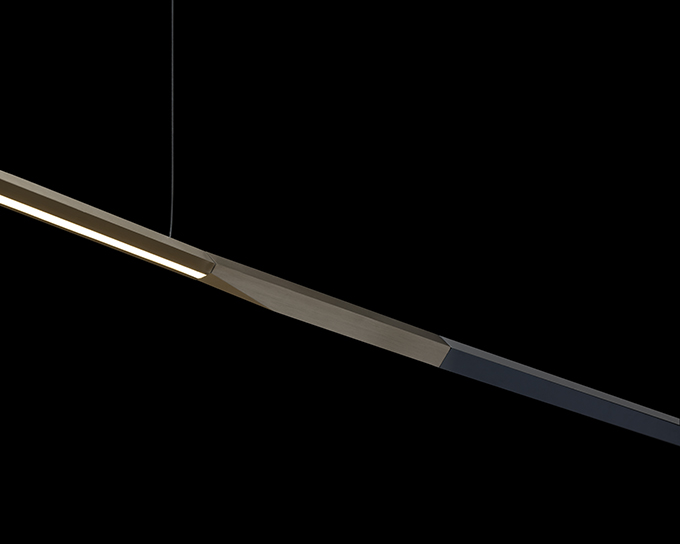 In the Ilo suspension lamp, the bar is divided into two parts by colour. The first gives the effect of a handle, while the second houses the long LED bulb. The generous size of this model is in harmonious contrast with its slim profile.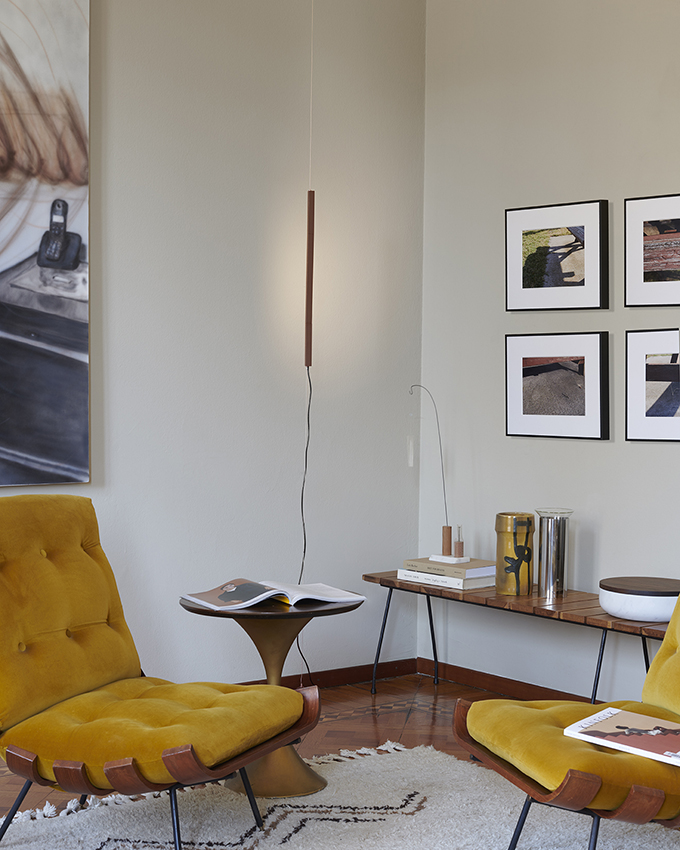 In the rise and fall version, the bar – re-proportioned and set vertically – moves lightly on a steel wire, fixed to the ceiling and held in suspension by a floor-skimming weight, creating reflections and light play.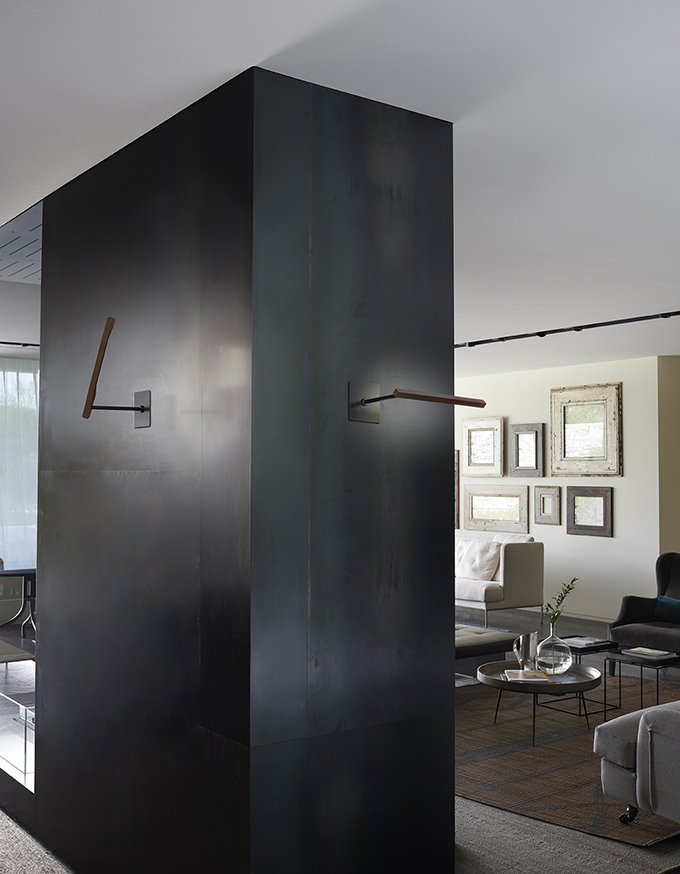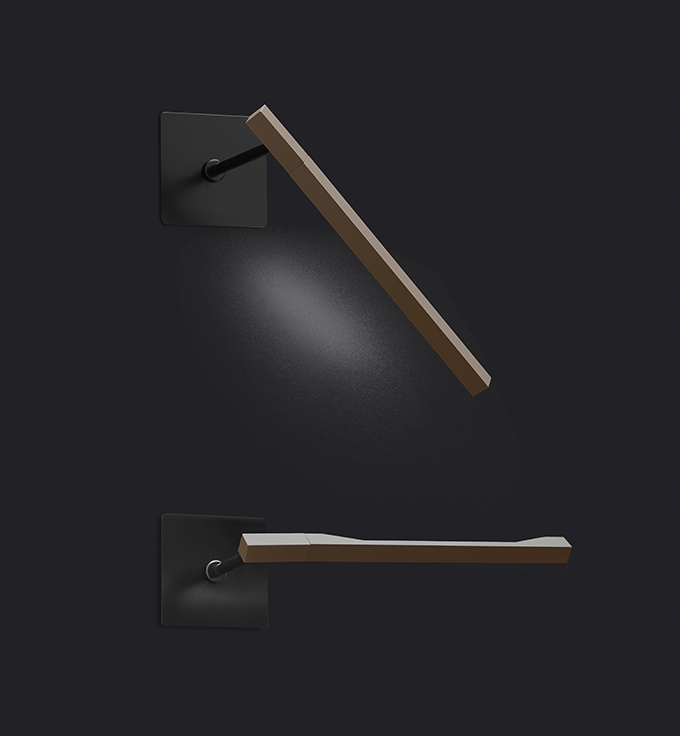 The Ilo wall lamp, keeping the same size as the rise and fall version, is mounted on the wall via a square plate, whose pivot allows movement in any direction, offering a variety of aesthetic and practical lighting options, as the fixture itself also rotates 90°.
Find more designs by David Lopez Quincoces: www.quincocesdrago.com