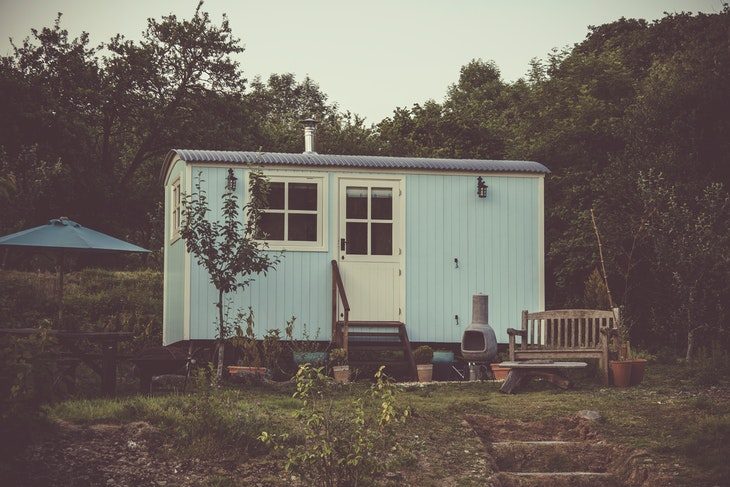 Industrial sheds are indeed one of the best real estate investments available. Their return on investment is significantly superior as compared to brick and mortar buildings. There is no question about their potential and durability. Industrial sheds offer even more benefits than the typical real estate investment of a house.
RELATED: INDUSTRIAL BUILDINGS
Read more after the jump:
1. Aesthetically Pleasing
Industrial sheds can also be made aesthetically pleasing like beautifully designed homes. You can install roller doors, personal access doors, wall cladding, and windows to make the industrial shed look impressive. If you want your industrial shed to look like a traditional office or any other type of building, that isn't a problem – the manufacturing technology of an industrial shed builder can make it look like a regular commercial building. Customizing your industrial shed to make it look aesthetically appealing can be a great selling point. If your potential renters like its appearance, they are more likely to lease that commercial unit. This is where industrial sheds stand out from the rest.
2. Cost Effective
The industrial shed has an edge of buy-low and sell-high. The cost of building a shed can be millions cheaper than building the same office space of bricks and mortar. The cost-effectiveness can directly relate to a larger return on investment and less time to repay your initial investment.
3. Adaptability
One of the top advantages of the industrial shed is that it is multifunctional. A house can only be used for residential purpose, you may be able to convert it into a clinic – but this is also hard to achieve.
On the other hand, an industrial shed can be easily converted into an office space, warehouse, workshop, storage facility, or retail shop, etc. The time and money required for conversion are also much less than a brick and mortar building. This makes industrial sheds more adaptable to local economy's demand at the time.
4. Higher Income
You can yield more income form an industrial shed than from a similarly sized building. A commercial property fetches rents based on square foot that ranges between AU$500 to AU$1500 per square foot. That means only 6 square foot of an industrial shed can match the rental potential of the three-room property. Therefore, commercial sheds can yield more earnings. The more you earn from a space, the quicker you regain your initial investment and expand your portfolio.
5. Longer Leases
One of the biggest benefits of industrial sheds is that they can be leased for longer periods. The typical lease of a building is between six to twelve months but industrial sheds can be leased for 3 to 10 years Moreover, the tenants who have customized the space to their brand, they tend to stay for longer periods.
6. Maintenance Free
Industrial sheds are made of steel, and they usually require very low maintenance. The time and budget required for its maintenance are much less. The metal surface is galvanized to protect it from weather elements and rusting. This protective coating delays the onset of corrosion and reduces its effects on the metal. The industrial sheds may require repaint once every five years but other than that, they only require occasional hosing down.
7. Unmatched Durability
The industrial sheds are incredibly solid and relatively lighter. In fact, this one of their competitive advantage. Metal cannot be easily damaged and provide resilient and long lasting protection to your space. Even plastic sheds have metal reinforcements in their support structure due to the durability of metal. Industrial shed owners can usually enjoy their outdoor structures for over a decade.
Hence, industrial sheds are a perfect solution for affordable, quick, and easily adaptable structure. Use them for industrial storage, warehousing, offices, educational structures, and for any commercial purpose.