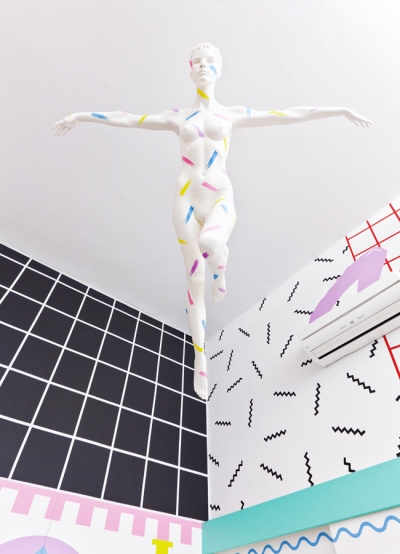 Project: Hairstyle Salon Mič Styling
Designed by Kitsch-Nitsch
Location: Ljubljana, Slovenia
Website: www.kitsch-nitsch.com
Graphic designers Kitsch-Nitsch completed interior space of the leading hairstyle salon in Slovenia, Young Mič Styling. Discover more of their design after the jump: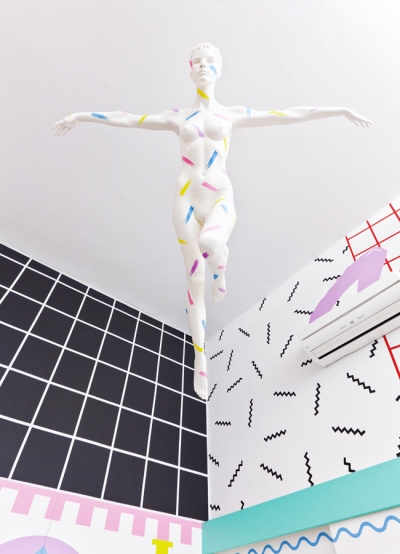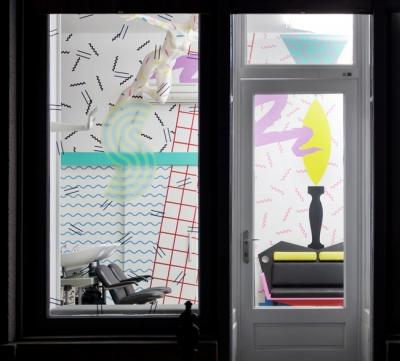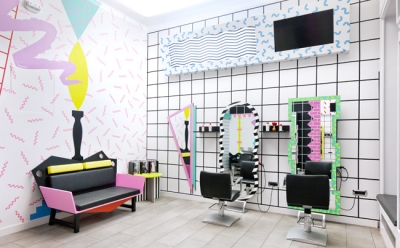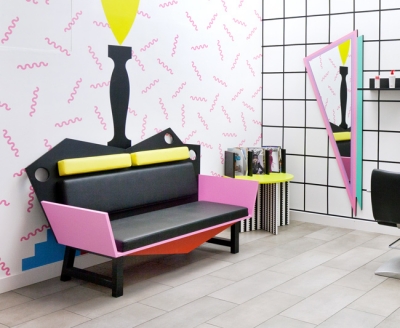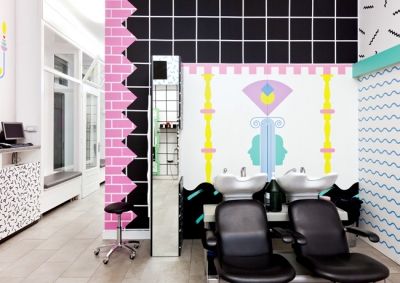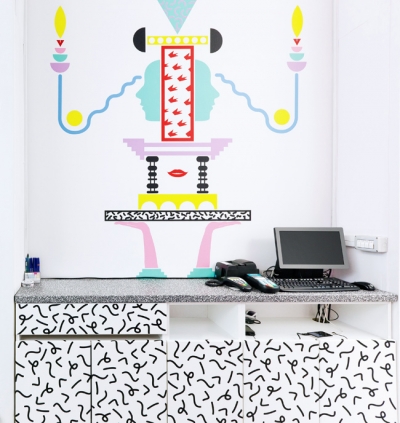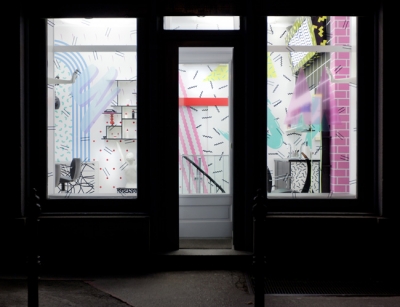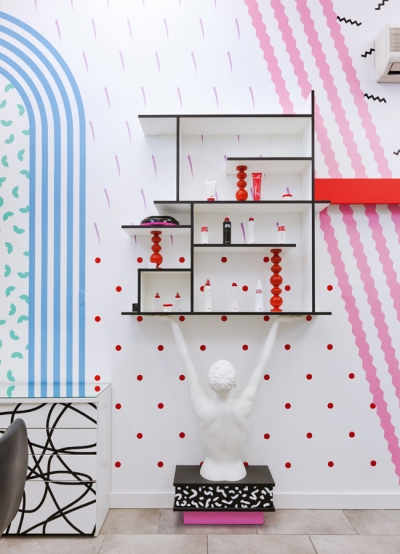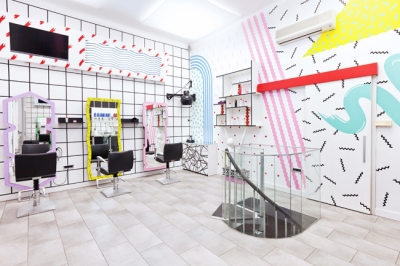 From the Architects:
An established hairstyle salon chain Mič Styling decided to open a new range of salons, aimed at a younger, trendier crowd and so YMS was born. Having had a lot of creative freedom we made the best of it and completely updated the space that was previously also used by hairstylists. On top of our decorative skills we also designed a few pieces of furniture and placed a lot of attention to workstations. 7 different custom made mirrors were designed to keep things as wild as possible, a sofa and a coffee-table was made to give the waiting area a bit of flair and every wall got covered in cut hair inspired textures. Add a few compulsory wall vinyl frescos and the salon is open for business.