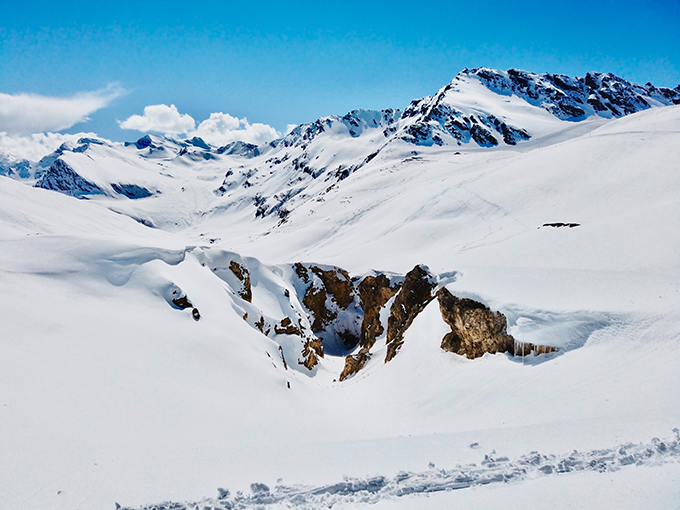 Architecture can cause arguments, especially when buildings are placed in areas of outstanding natural beauty.
And the French Alps is a case in point – since skiing became big business, designers and architects have fought with everyone from town planners to environmentalists and angry aesthetes about how to create buildings that complement rather than clash with the natural Alpine amphitheatre.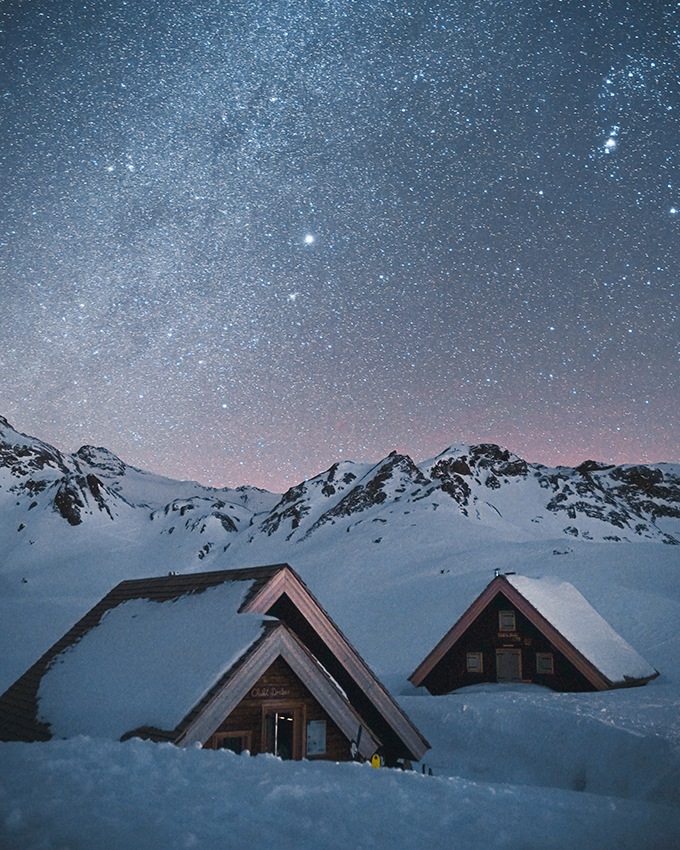 Some people can't see past the cosy functionality of traditional chalets crafted from organic materials, while others embrace the stark, retro-futuristic concrete creations that abound in some 60's resorts.
Whatever your personal preference, if you're a fan of architecture as well as fresh powder, a holiday in any of the ski resorts here will tick every box.
With that in mind, lets take a look at some distinctive French Alps architecture.
Modernist
In terms of architecture, Flaine is the Marmite of French ski resorts – you either love it or hate it.
The resort was commissioned in 1960 by Sylvie and Eric Boissannas, whose dream was to create a 'modernist masterpiece'.
They asked Hungarian architect Marcel Breuer to help bring the vision to life and since he was no longer working with his Bauhaus mentor Walter Gropius, he gladly accepted and created a collection of pre-cast concrete buildings which he believed would blend perfectly with the surrounding mountains.
Flaine didn't open until 1969 and caused consternation from the start amongst guests who were expecting traditional wooden chalets rather than something that had seemingly materialised from another planet. However, many of today's visitors have a newfound appreciation for his bold brutalist designs.
Tip: for further information, read this celebration of Flaine by Peter Chadwick.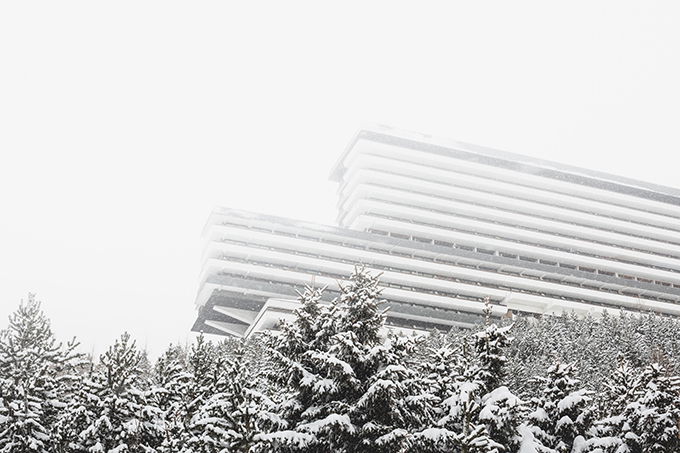 Traditional
Les Arcs is another French ski resort which has architecture that polarises opinion, but it's interesting nevertheless.
It's actually a collection of interlinked ski villages in Bourg-Saint-Maurice and offers some fantastic high-altitude snow-sure skiing for enthusiasts, but this purpose-built 60s and 70s resort has been criticised for its modernist aesthetic which, although not as extreme as that of Flaine, but is still too outlandish for some nevertheless.
Arc 1600, 1800 and 2000 were the first three resorts to be built and 1600 was the vision of entrepreneur Roger Gaudino and mountain guide Robert Blanc before Parisian architect Charlotte Perriand breathed life into it. Her most distinctive building is La Cascade, an eye-popping block of holiday apartments that's cantilevered into the hillside and appears to the untrained eye to have collapsed. However, her minimalist open-plan interiors were ahead of their time in many ways and some fans are also very fond of the building's exterior too.
If you prefer traditional architecture, Arc 1950 is the new kid on the block in Les Arcs and it's a ski-in/ski-out resort which puts a contemporary spin on traditional Savoyard architecture, with plenty of chocolate box chalets and gorgeous gabled roofs.
Tip: book a package tour with ski holiday specialist Erna Low and see Les Arcs for yourself.
So there you have it – as well as being a playground for powderhounds, the French Alps is an excellent place to find unusual architecture!
What's your favourite kind of Alpine architecture? Share your thoughts in the comments section.