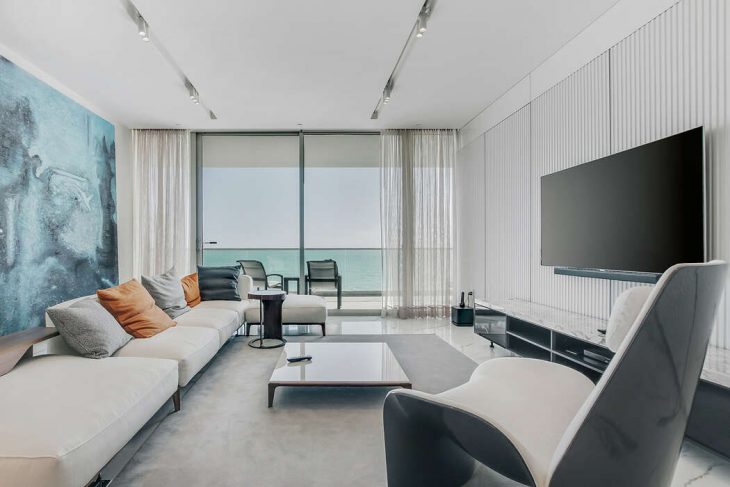 YØDEZEEN Architects designed this stunning modern apartment located in Miami, Florida. The apartment was completed in 2018, take a look at the complete story after the jump.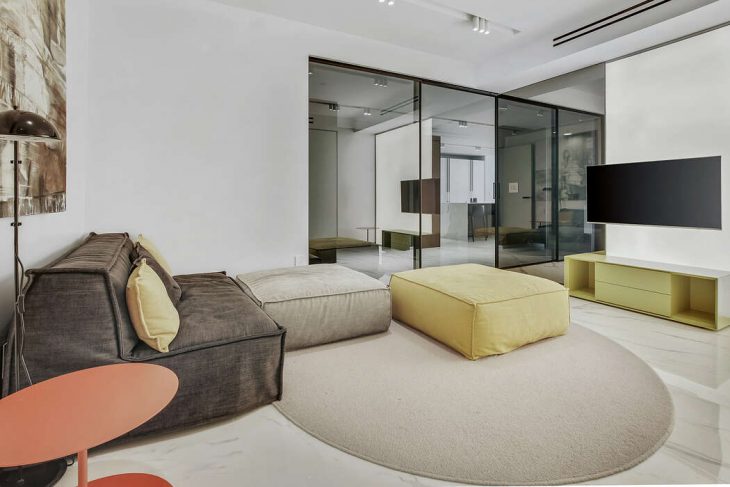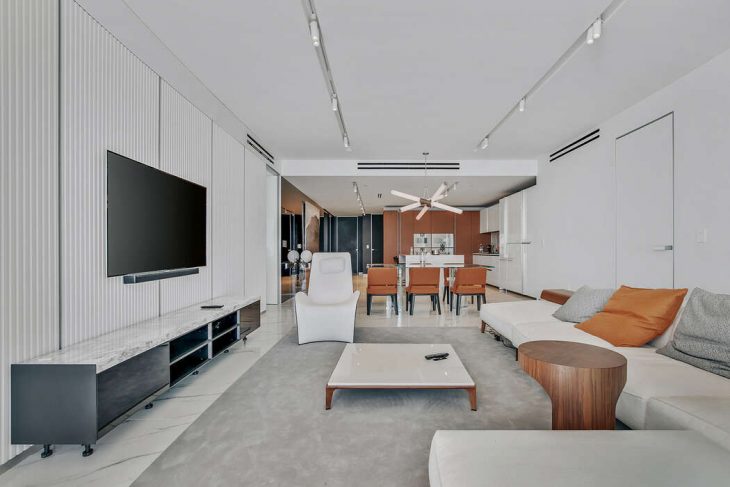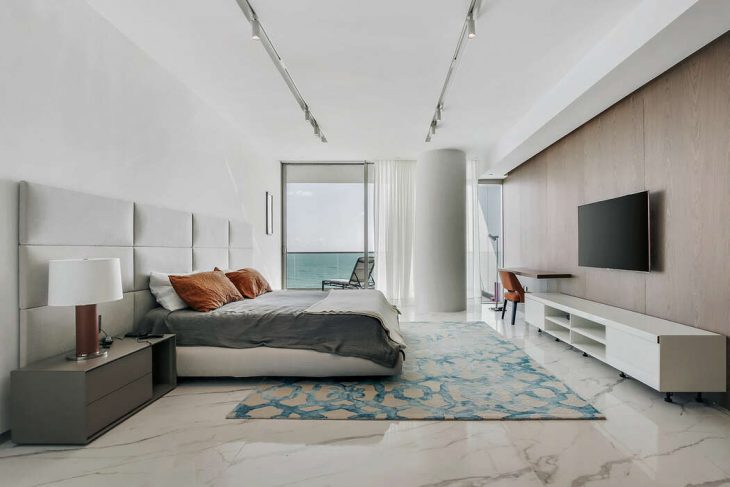 From the architects: This entire apartment looks extremely airy and light thanks to the basic white theme. We decided that would be a perfect canvas for stunning ocean views from the floor-to-ceiling windows. This abundance of light and white tones makes the interior light and transparent. Reflecting surfaces like polished white Italian marble floors and mirrored wall panels help to enlarge the space and create the illusion of a high ceiling.
We realized that one white wasn't enough, and decided to add an off-white. For color accents we used orange maroon in bright furniture, and hung large modern art paintings.
Photography courtesy of YØDEZEEN Architects
Find more projects by YØDEZEEN Architects: yodezeen.com