ZDA | Zupelli Design Architeture have recently completed the project for a house reconstruction in the Brescia countryside, Italy. Take a look at the complete story after the jump.
From the architects: The renovation of "Casa Mace" concerns the restyling of an attic located inside a farmhouse in the Brescia countryside. The project enhances in a contemporary way some characteristic elements of the house: such as the cherry wood parquet, the exposed beams of the roof and the imposing height of the rooms. The only structural intervention was the closing of the staircase body to use the existing space at its edges. On one side there is a storage room and on the other side there is a TV cabinet serving the living area.
The living room is characterized by a large open space in which stands out the kitchen with island, made to measure and enriched with a top and splash guard in black Marquinia marble. The fil-rouge of the black marble was then taken up again in the coverings and the top of the master bathroom, as well as in the small tables designed for the living room and the bedroom, where there is also a custumized wardrobe with the interior of smoked oak and lacquered doors, that are embellisheds with leather handles.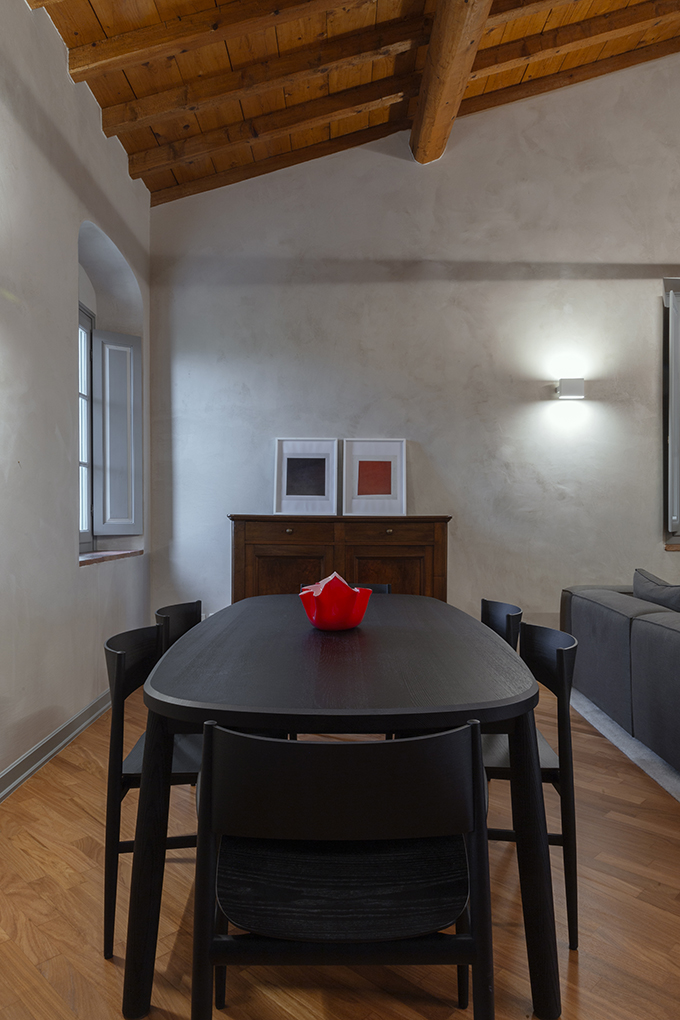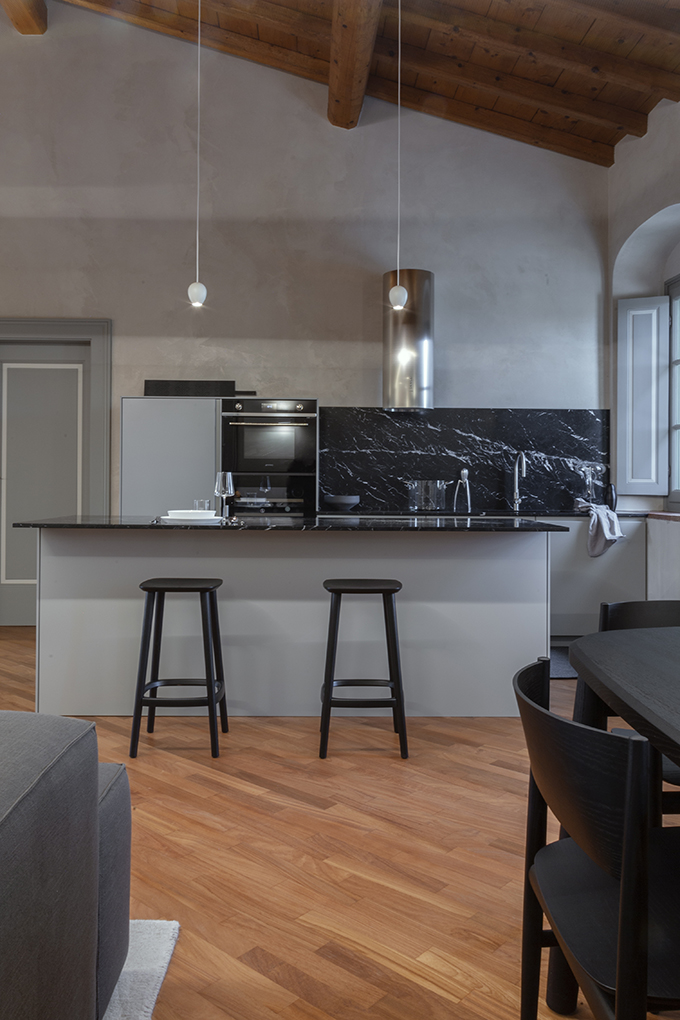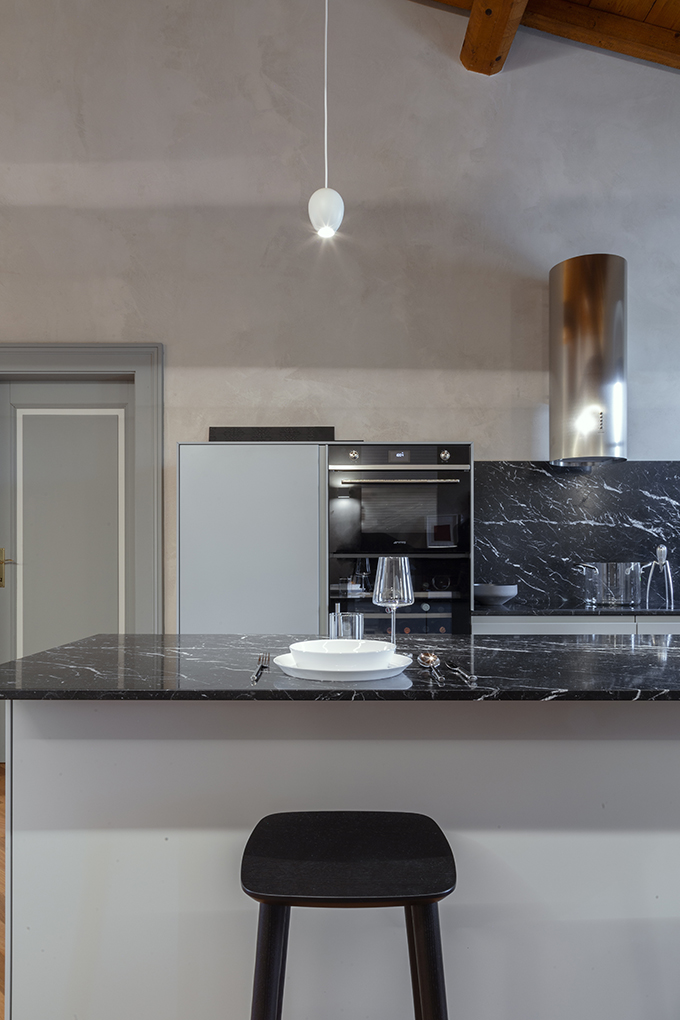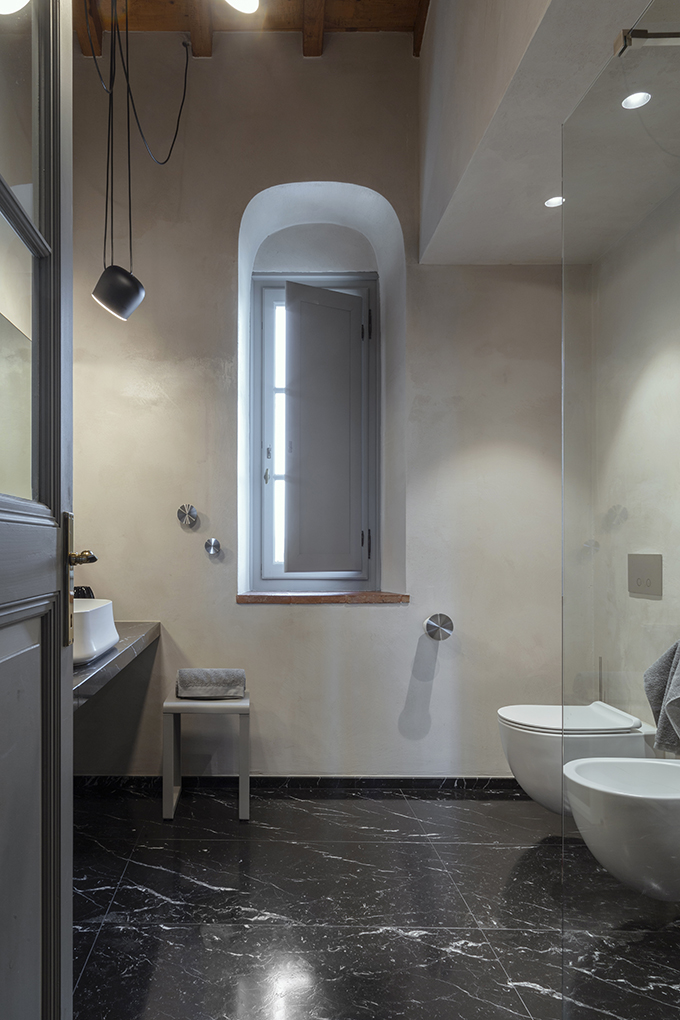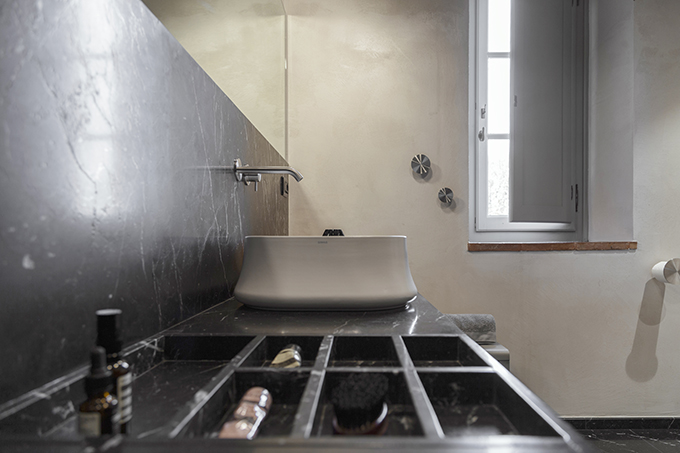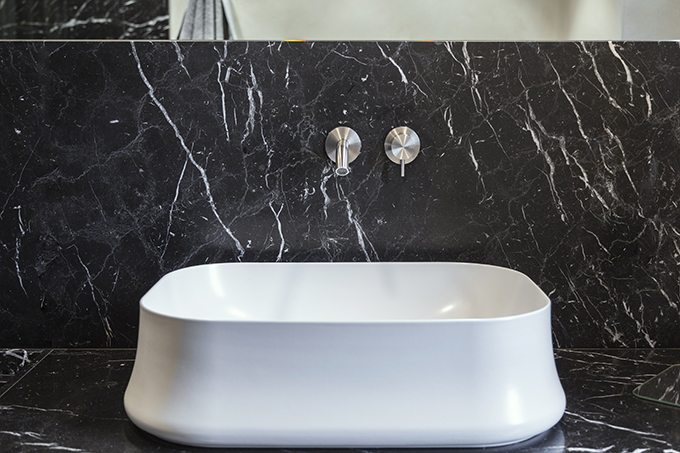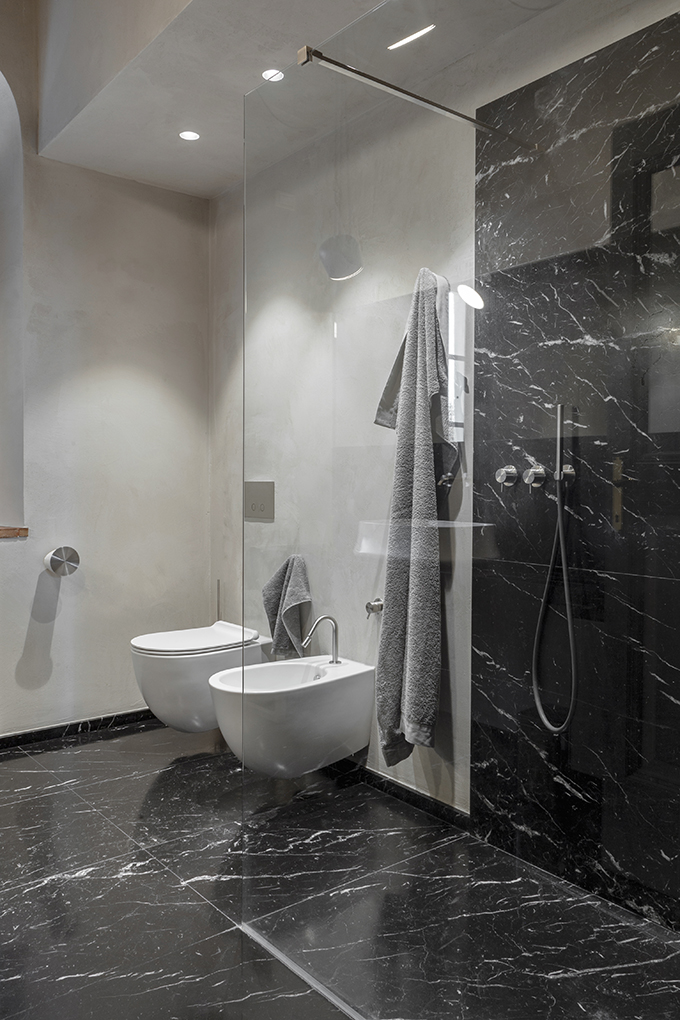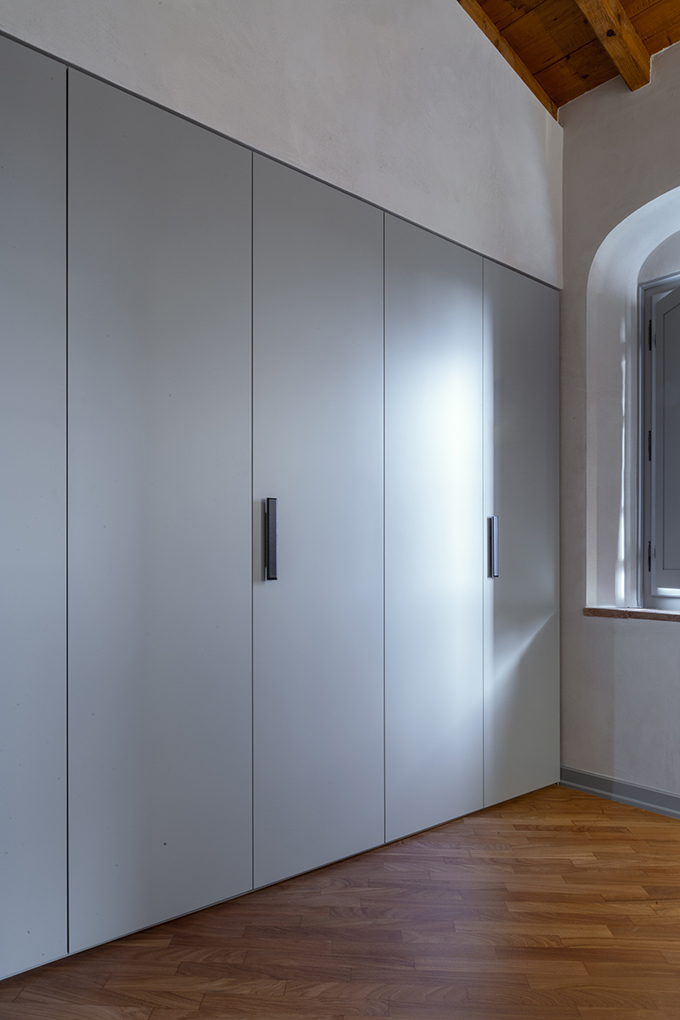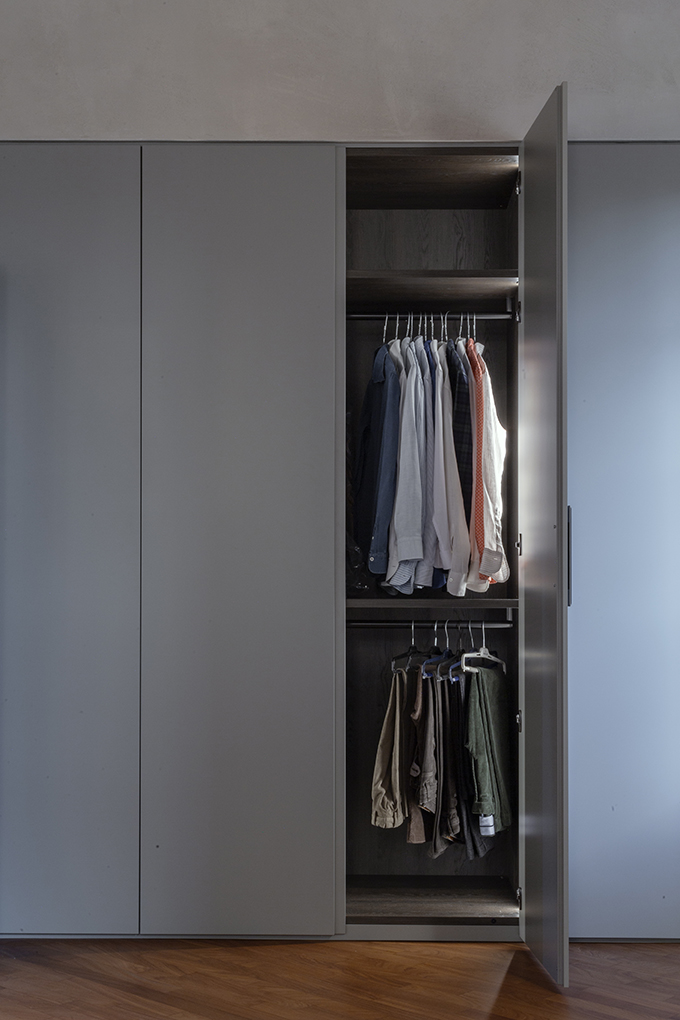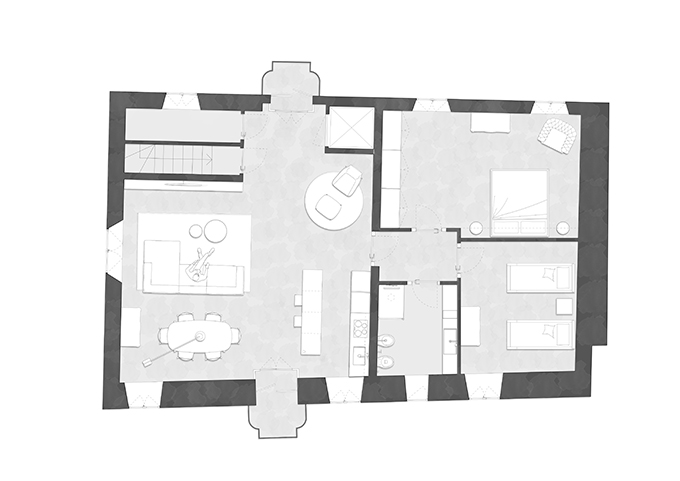 Find more projects by ZDA | ZUPELLI DESIGN ARCHITETTURA: www.zupellidesignarchitettura.com
Images are courtesy of ZDA | ZUPELLI DESIGN ARCHITETTURA