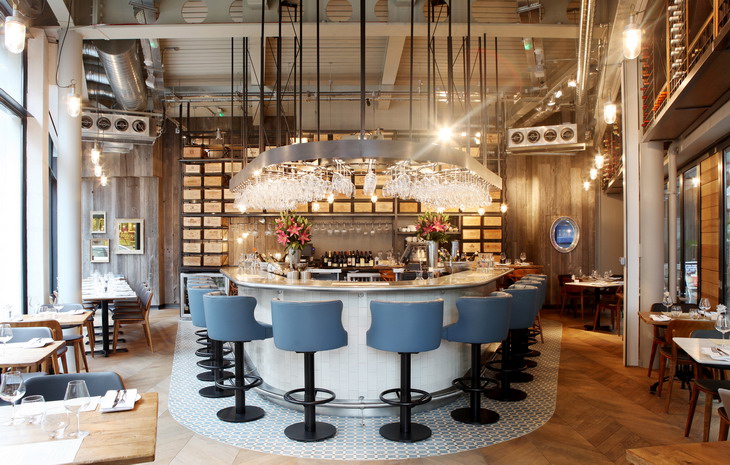 B3 Designers designed the interior solution for the 28-50 Wine Workshop and Kitchen in Marylebone Lane, London. For more images and architects description continue after the jump: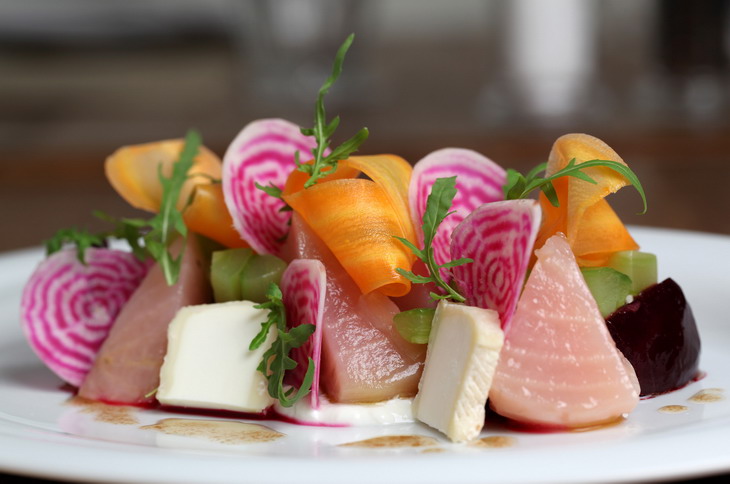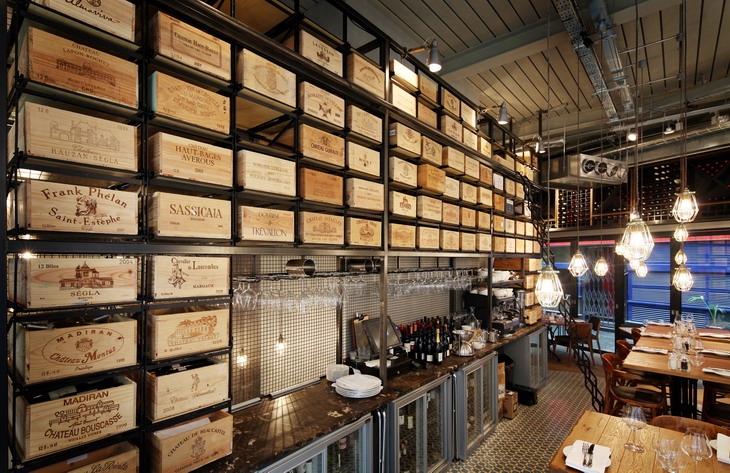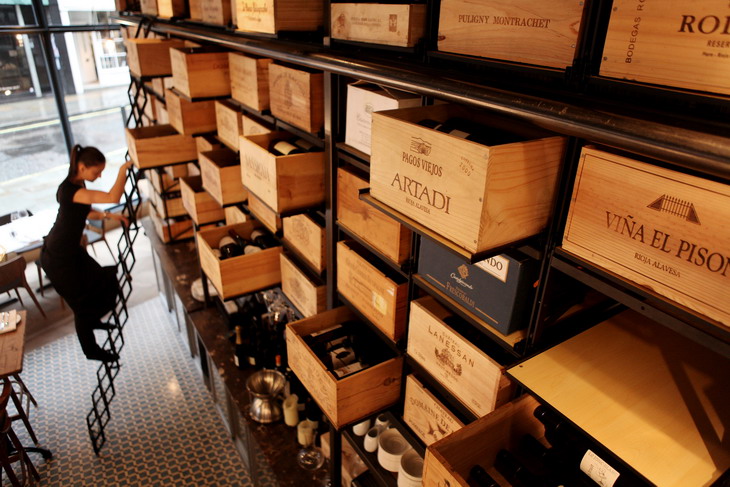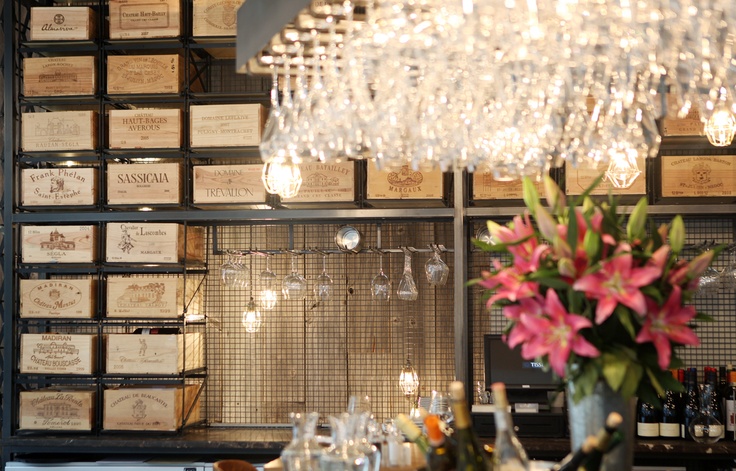 From the Architects:
The Brief
The client's brief was to create a relaxed and comfortable atmosphere that would emulate the existing 28-50 'wine workshop' on Fetter Lane, named after the latitudes between which most of the world's wines are produced. The various seating, product display areas and wine storage areas were to be incorporated by fully utilising the unconventional, triangular space.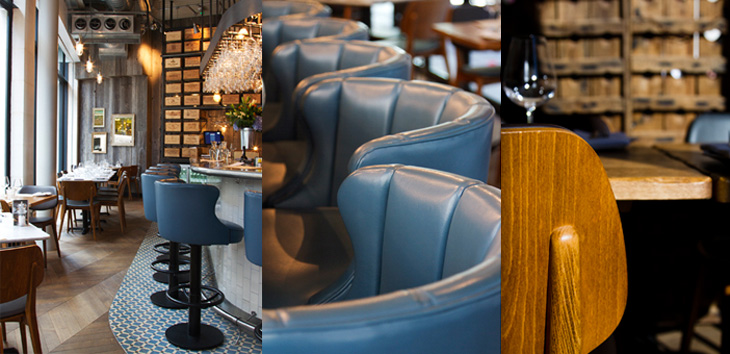 Bright, Comfortable and Inviting

Our design objective was to create an illusion of space and light. This was partially achieved the triangular character of the space which allows light to flood in from the two sides of window panes, as well as the repeated use of suspended lighting and light colours.

A central "U" shaped bar was designed as a not only a serving point, but a design feature with wine glasses that dazzle as they hang from the metal bar top and seating that wraps around the bar.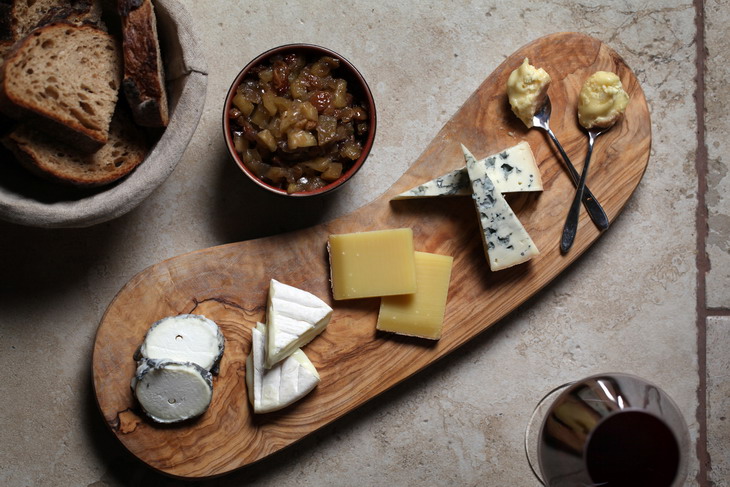 As wood has traditionally been a key feature in wine making, we've echoed its use throughout the restaurant from the carefully selected tables and chairs, to a 'library' of wine cases that cover the back wall.

The seating plan was thoughtfully devised to maximize covers while retaining a feeling of seclusion and privacy. Downstairs, diners will find a semi private dining space surrounded by tiled walls and radiant lighting, in front of the open plan kitchen.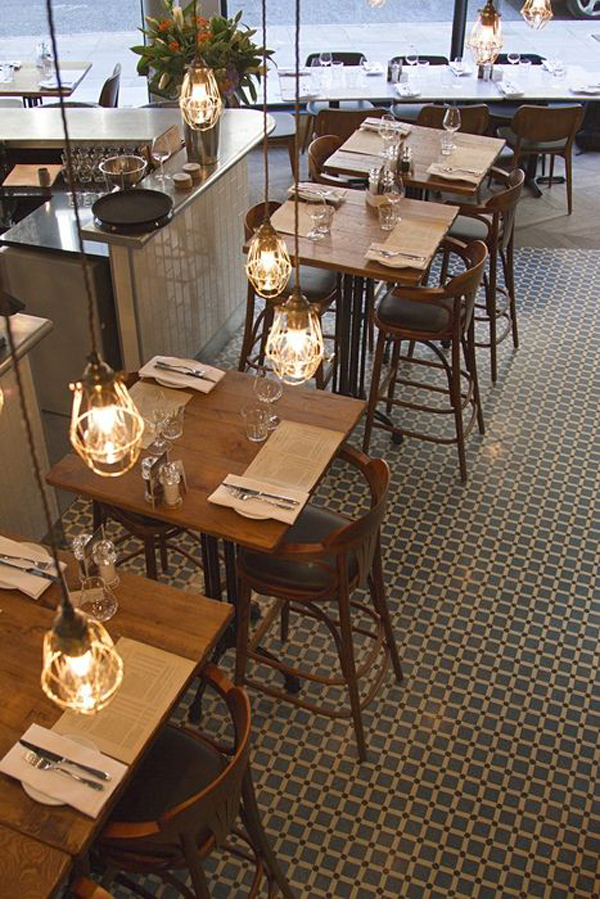 Amol Rajan of the Independent describes the interior as an "isoscelean delight" ,while bloggers have broadly defined the space as "bright" and "sophisticated" and Fay Maschler has named 28-50 as one of her 'Top 10 restaurant picks'.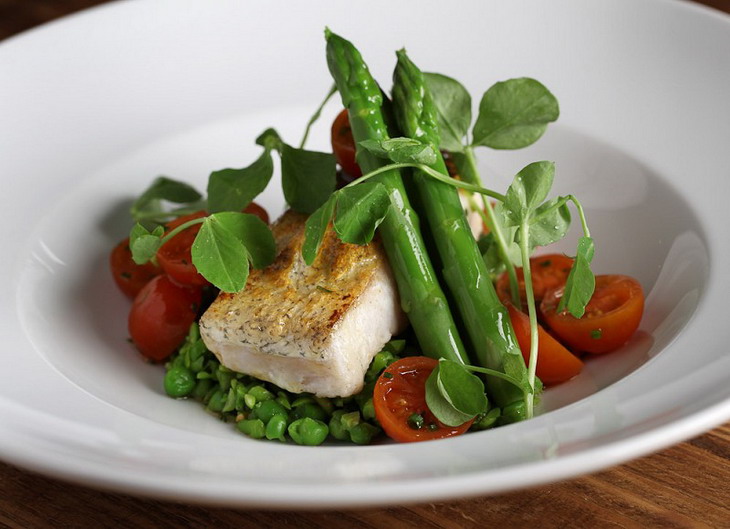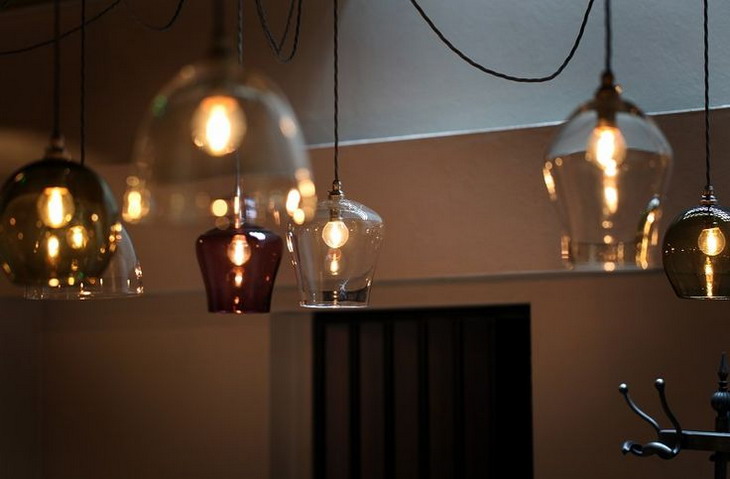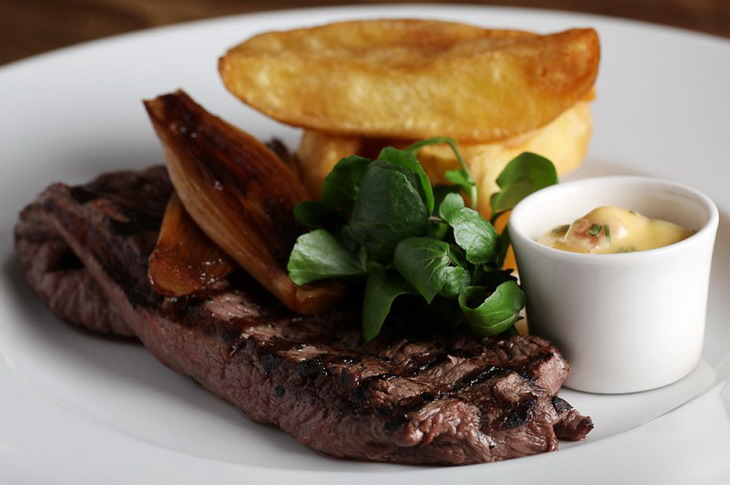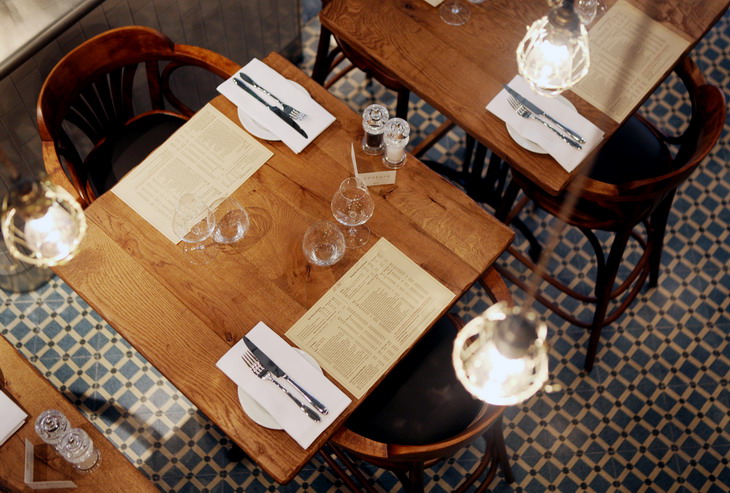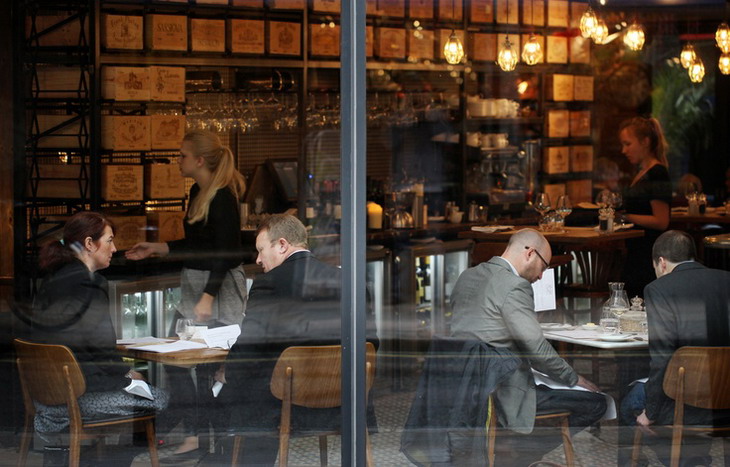 Project: 28-50 Wine Workshop and Kitchen
Designed by B3 Designers
Location: Marylebone Lane, London, United Kingdom
Website: www.b3designers.co.uk