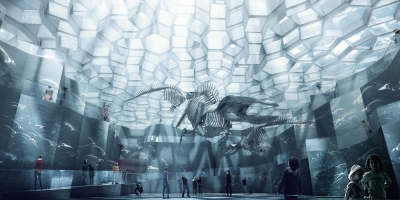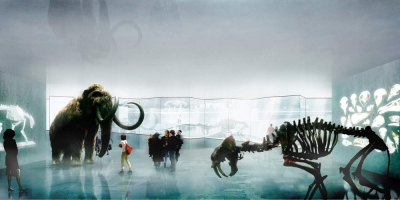 Project: Natural History Museum
Designed by Bjarke Ingels Group (BIG)
Priject Leader: Jakob Henke
Project Team: Frederik Lyng, Ryohi Koike, Ricardo Palma, Karol Bokowski, Alna Tamosiunaite, TeresaFenandez Rojo, Martin Jonsbaek Nielsen
Client: Ministry of Climate, Energy and Buildings, University of Copenhagen
Location: Copenhagen, Denmark
Website: www.big.dk
The world renowned Bjarke Ingels Group shapes a project for Natural History Museum in Copenhagen, taking on a scope of 38,000 square meters. For more images as well as architects description continue after the jump:
From the Architects:
Rather than trying to add new buildings to existing structures, we propose to add a man-made landscape of stones to the existing buildings in the Botanical Garden. The new Natural History Museum's architecture will not compete with the existing built heritage. We propose a Natural History Museum as a man-made mineral landscape that naturally adapts ti the historic buildings and their stone pavings and the organic forms of the Botanical.