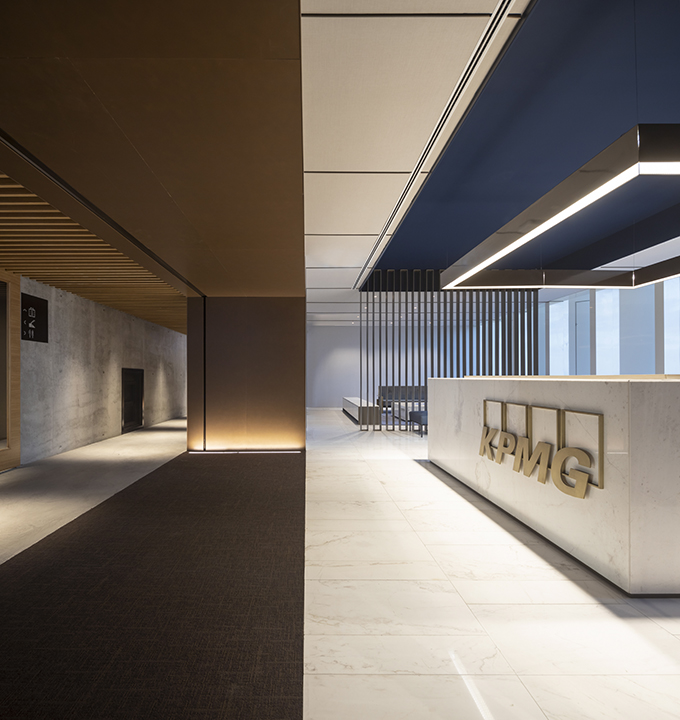 OPENBOOK Architecture recently completed the new KPMG's offices headquarters in Lisbon, Portugal. The office is located at the heart of Lisbon's business district and it is designed based on the latest trends of workplace strategy, reinforcing the brand's culture and subtly encouraging human encounters in a range of distinctive environments. Take a look at the complete story after the jump.
From the architects: Portuguese OPENBOOK Architecture is the firm behind the interior architecture, design and furniture of KPMG's new headquarters in Lisbon. The office is an inspiring reflection of the brands' identity and fosters innovation through collaboration, welcoming employees and clients into the KPMG's world through its confidence and commitment to quality and consistency.
Located at the heart of Lisbon's business district, on Avenida Fontes Pereira de Melo, the new KPMG headquarters in Portugal was designed to reinforce the brand's culture and to subtly encourage human encounters in a range of distinctive environments. Aiming to nurture creativity, cooperation and the disruptive thinking of its people, the final outcome of the project is an immersive experience into KPMG's uniqueness, through a classic inspiration that blends noble and sophisticated materials into agile workspaces.
The approximately 900 employees, spread over 8 floors and a total area of nearly 10.000m2, are free to daily choose their own perfect environment as a workstation. Stimulating their full potential and productivity, the various types of spaces created are adjusted to different needs, ranging from open spaces, offices, meeting rooms, creative rooms and teamwork areas to lounges, coffee spots, conference and training rooms.
Arte do Saber is the brand's communication concept, exclusively created by By Interactive Brands Agency for the new headquarters. Both the narrative and the graphics are based on the values, the message and the strategic vision of KPMG. The uniqueness of its identity is incorporated throughout the areas, completing and becoming a part of the architecture. The goal is to praise, involve and inspire employees, partners and customers on a daily basis.
Paulo Jervell, partner and architect at OPENBOOK Architecture, says that "this was a challenging project, one which we are extremely proud of. The combination of our specialized know-how with the knowledge we own on the latest global trends regarding workplaces strategies were crucial to achieve this unique connection between KPMG's DNA and nowadays human capitals' demands". These spaces reflect the brand's DNA, as an outcome of OPENBOOK's Brandchitecture methodology.
OPENBOOK Architecture was in charge of the management and coordination of the interior architecture project, the furniture design and the corporate art collection, strategically dispersed throughout the floors. Art plays an identity but also motivational role, by involving every employee into KPMG's values and mission, while enhancing their creativity and stress reduction.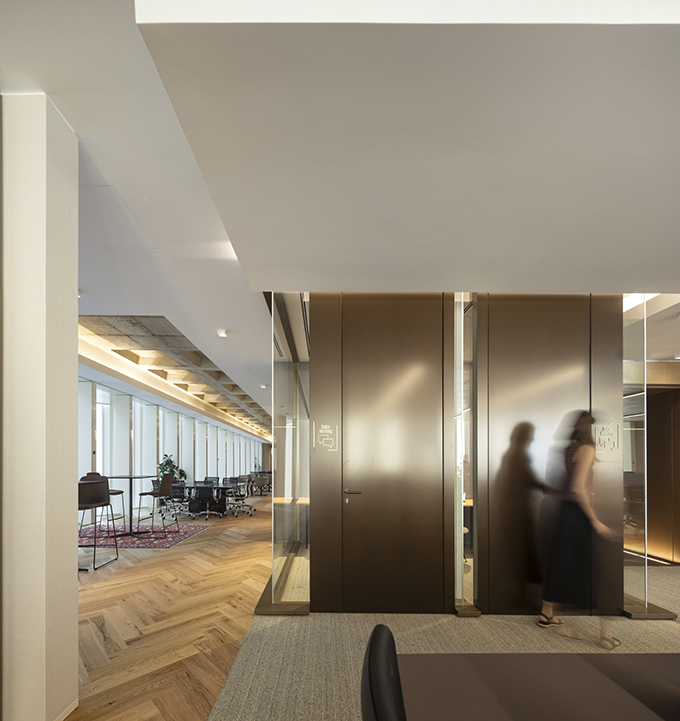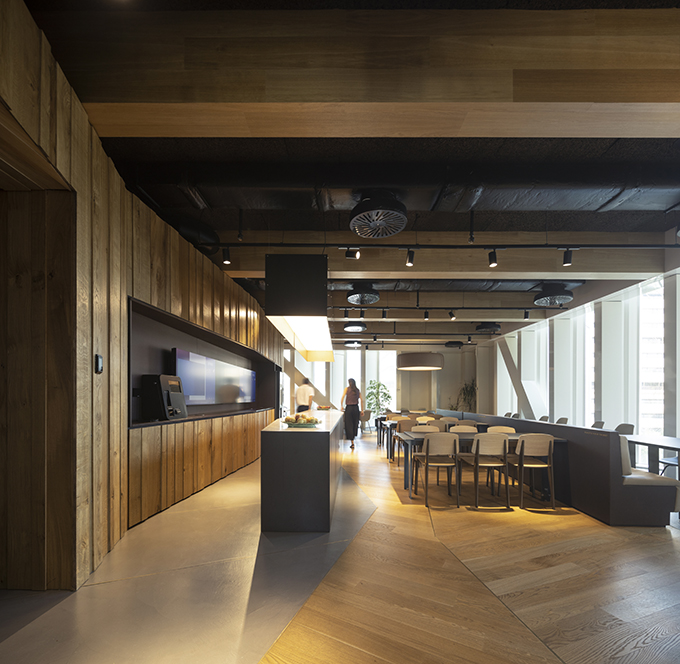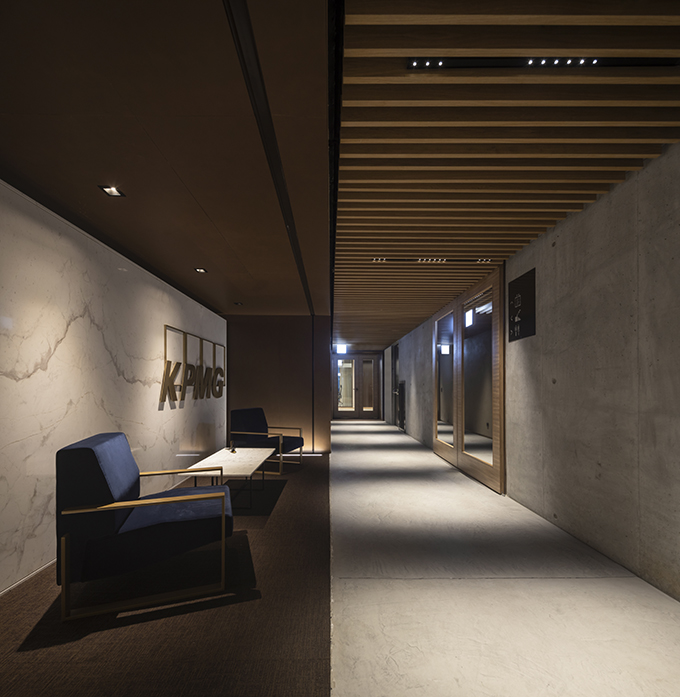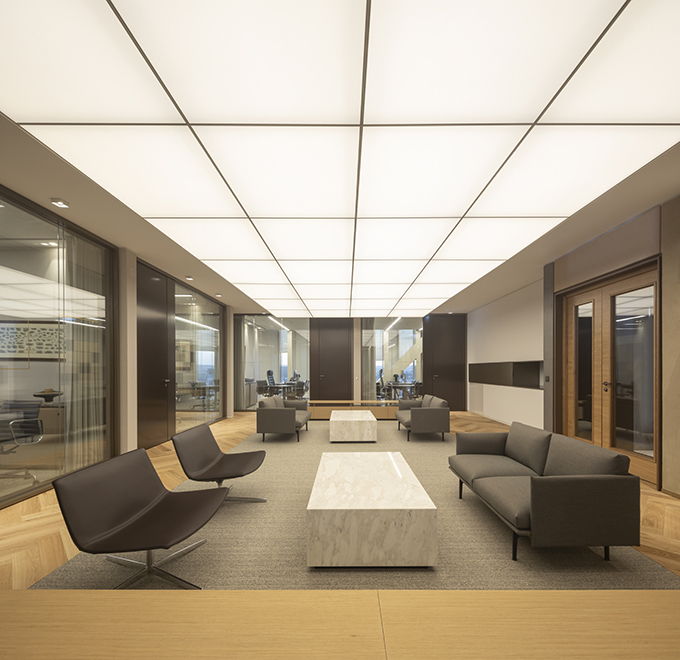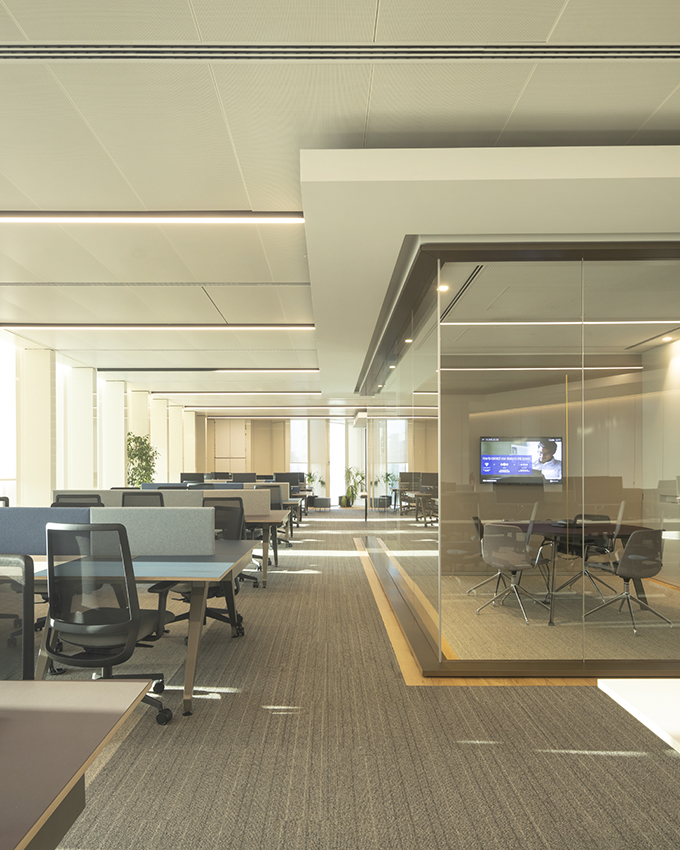 Find more projects by OPENBOOK Architecture: openbook.pt