Studio Workshop designed this stunning 173m2 family residence located in Port Moresby, Papua New Guinea, in 2017. Take a look at the complete story after the jump.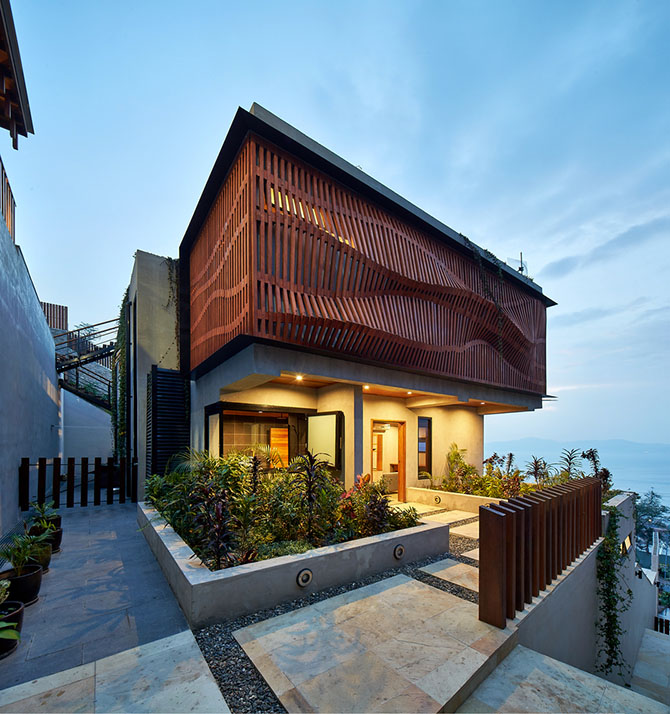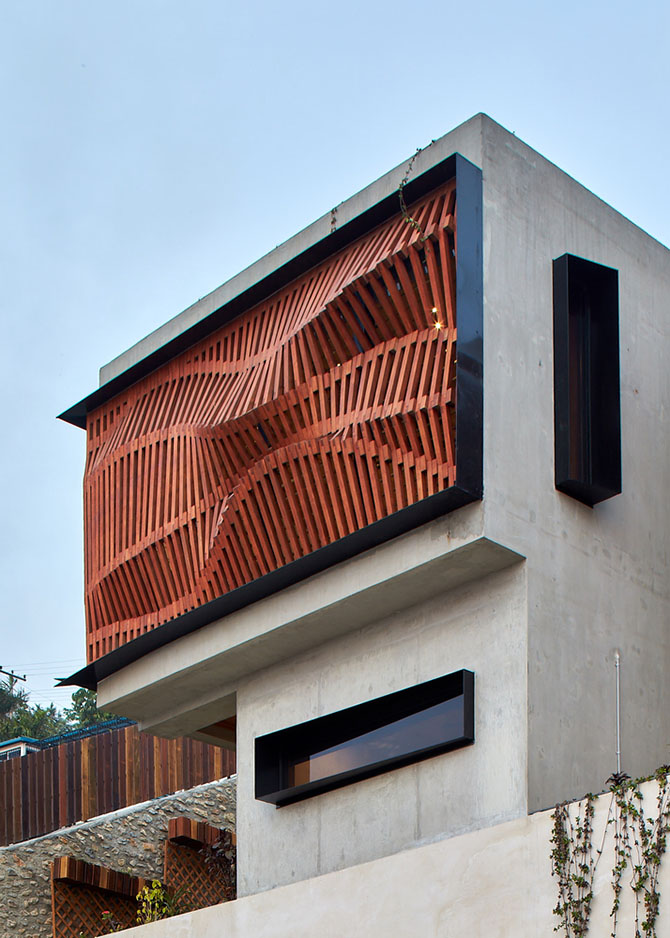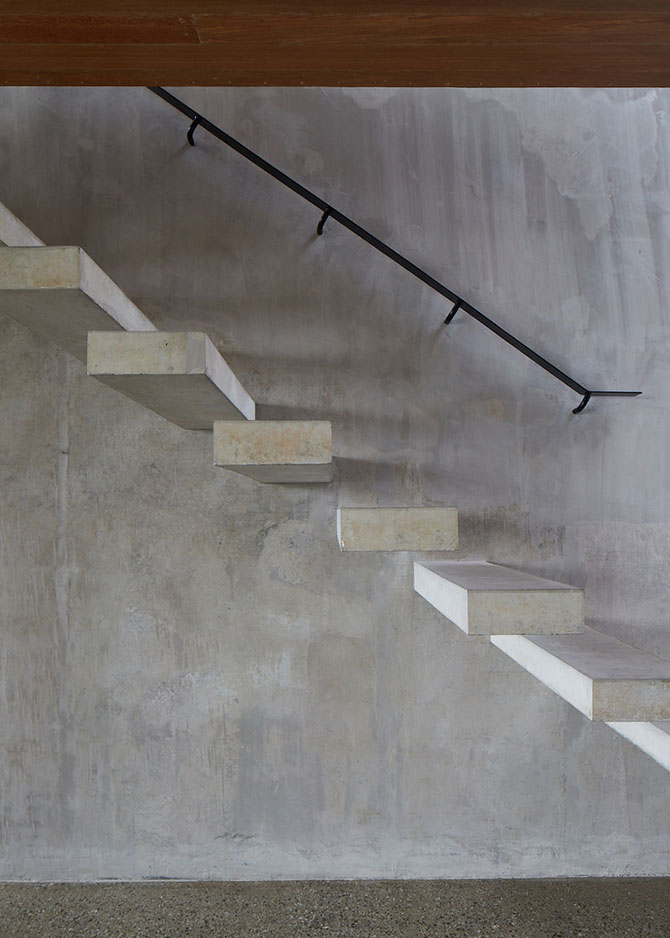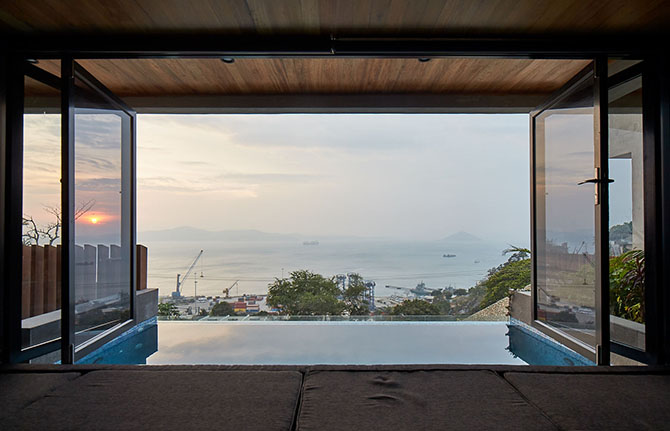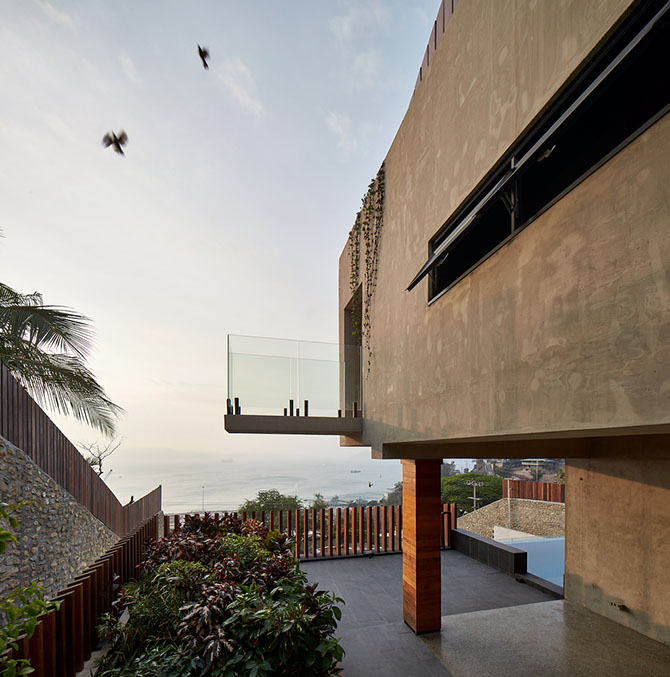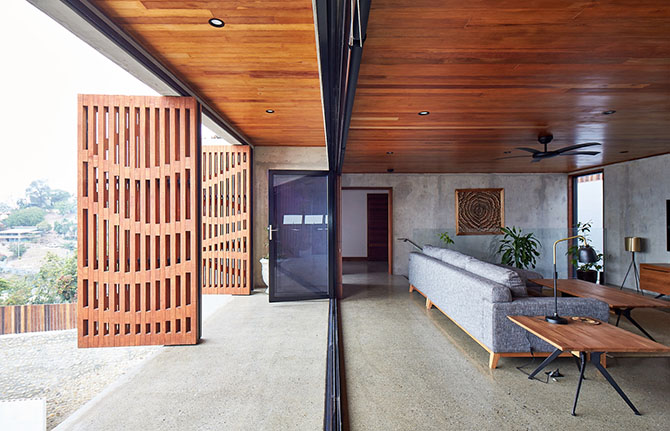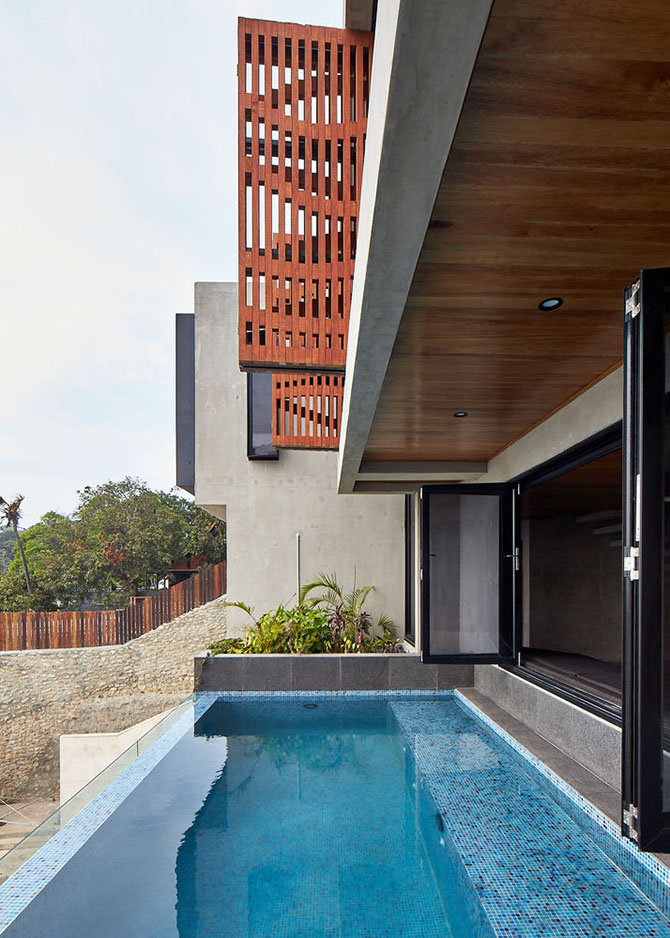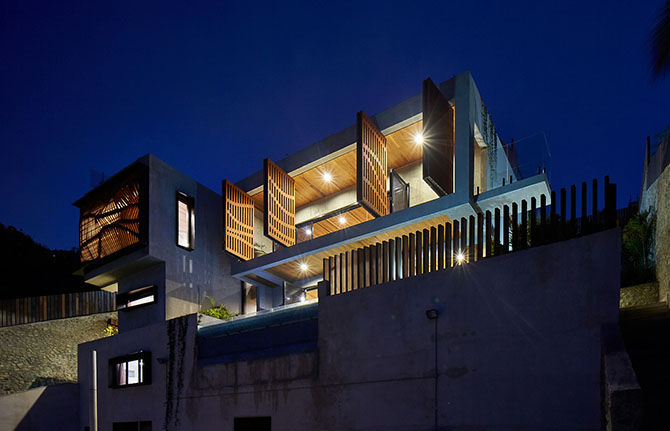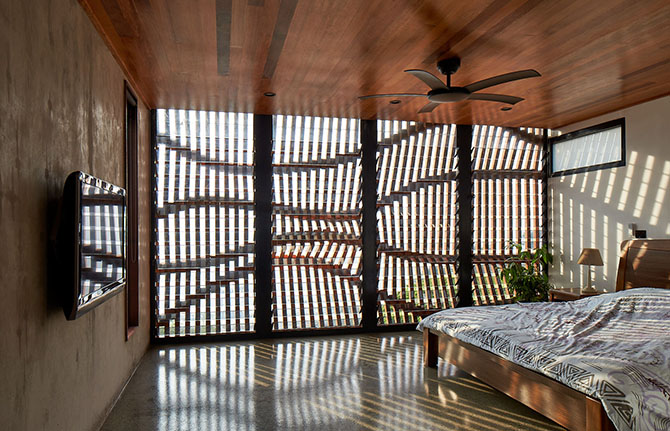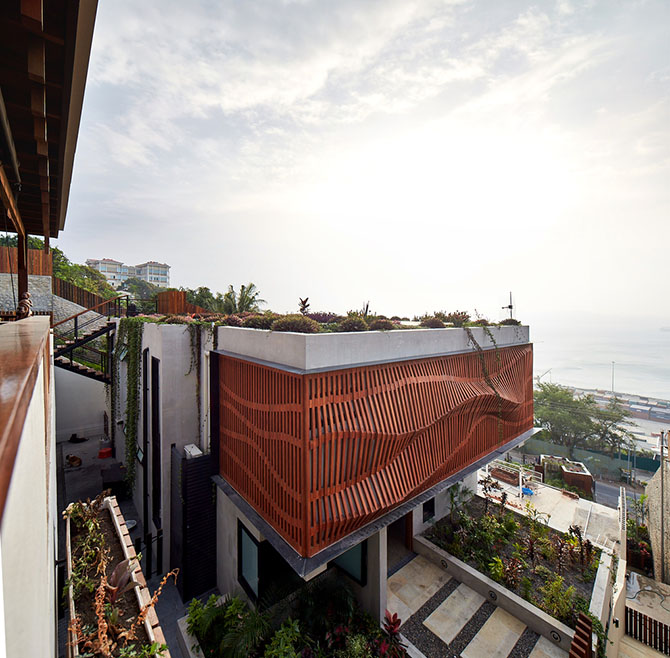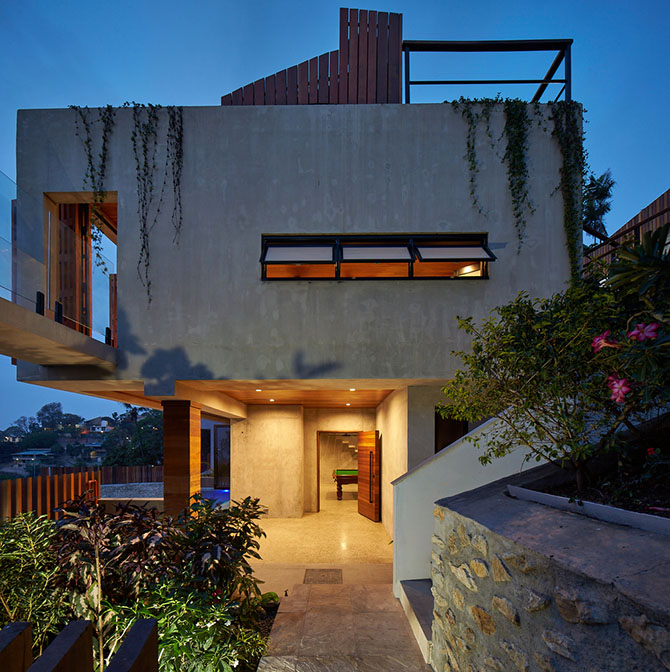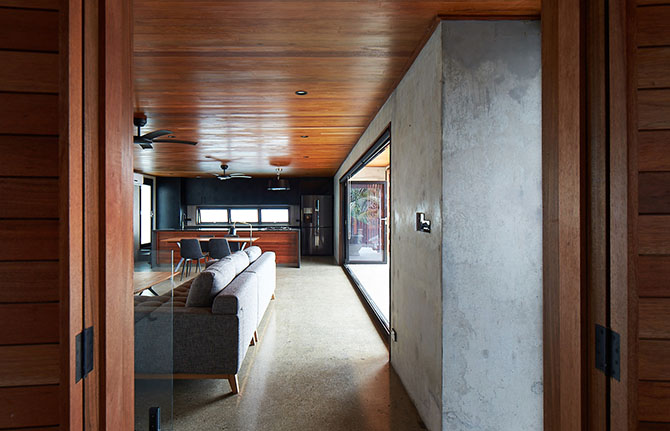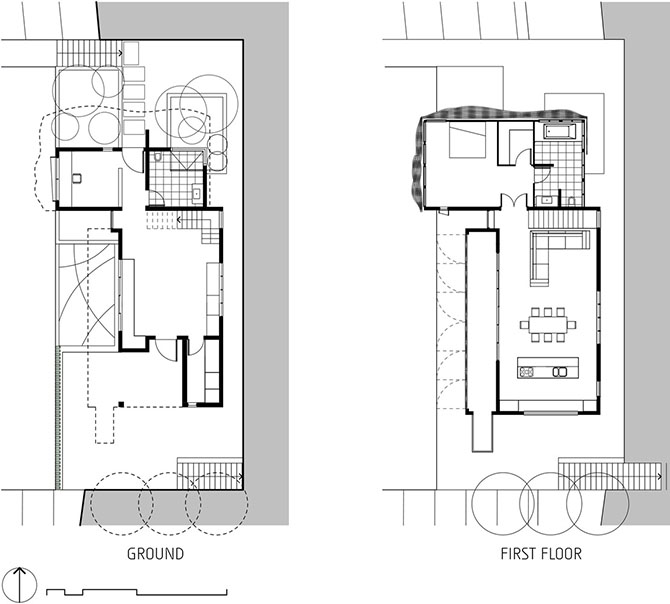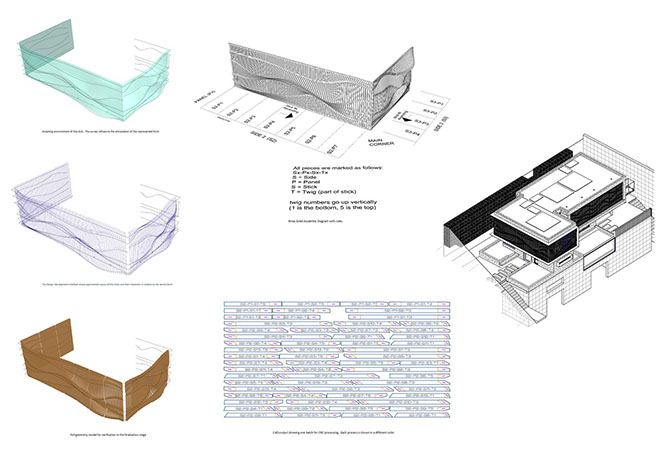 From the architects: The Brise Soleil House is a compact 2-bedroom, 173SQM dwelling situated at the top of a steep, west-facing block near Port Moresby Harbour overlooking a former cargo terminal. The house is a cast-in-situ concrete building partially clad in an undulating wave-like timber wrapper which provides shading, privacy, and ventilation to the master suite. The wrapper flattens as it continues around the building to become a full-height operable screen for the upper level gallery to control the western sun and capture views to the Coral Sea beyond.
From a design perspective, the wrapper pays homage to local traditions of timber craftsmanship seen in the lowland stilt houses and intricately carved canoes (lakatoi), utilizing a system of complex joints and a high degree of surface articulation. But it does so though a digital lens; updated to address the capabilities of contemporary software and hardware tools and their ability to manage complex systems and to mass-customize intricate geometries with embedded assembly logics. Furthermore, the design of the wrapper engages a broader discussion of screens and veils in equatorial architecture found in the canon of Modern and 20th century works by Ossipoff, Ferrie, Rudolf, and others.
The wrapper and doors are constructed from 50×50 mm rough-sawn acetylated pine timber which is glued and doweled at digitally-executed complex half-lap joints. The wrapper and doors, with a total area of over 80 square meters, contain over 2200 pieces in total and over 700 unique pieces with CNC milled half-lap joints, often on both ends. All milling, joining, finishing, and assembly into panels took place at the designers' workshop on the Gold Coast of Australia, and was shipped via container to Papua New Guinea for installation. The entire assembly has been organized as a system of seamless 1200mm panels and doors which serves not only to aid in transportation and erection, but also to minimize the need for skilled labor on-site. Though each panel was unique the installation method was identical, which took approximately 2 days for a crew of 3 laborers working exclusively by hand on scaffolding. The 8 door panels were similarly installed in one day.
Photography by Peter Bennetts
Find more projects by Studio Workshop: www.studioworkshop.com.au