Interior Trends That Will Be Leading The Way For 2017
|

As 2016 careers towards its climax and all thoughts of this year's biggest design trends begin to fade into Christmas decorations and plans for the New Year, a fresh portfolio of styles and looks is waiting to take its turn. From innovative colours and textures, to furnishing ideas that can be applied all around the home, the world of interior design is one that never stands still. Indeed, some of the world's hottest names in design, as well as fashion and interior experts, are already anticipating some of the boldest trends to be leading the way for 2017, which we are excited to share now. 
Colours
This winter, leading into spring, inspiration will be taken from the ever-changing landscape, with pale grey, white, pearl shades and midnight blue being used to mimic the natural world. Meanwhile, colour giant Pantone has predicted that the changing seasons in early 2017 will be accompanied by the earthy hues of kale green, pale dogwood, greenery, primrose and hazelnut, and bright pops of bold colour in shades such as flame orange, lapis blue and pink yarrow. Just as the subdued colours of winter give way to spring, so too can interior design be used to add dashes of warmth and creativity throughout the home.
Read more after the jump: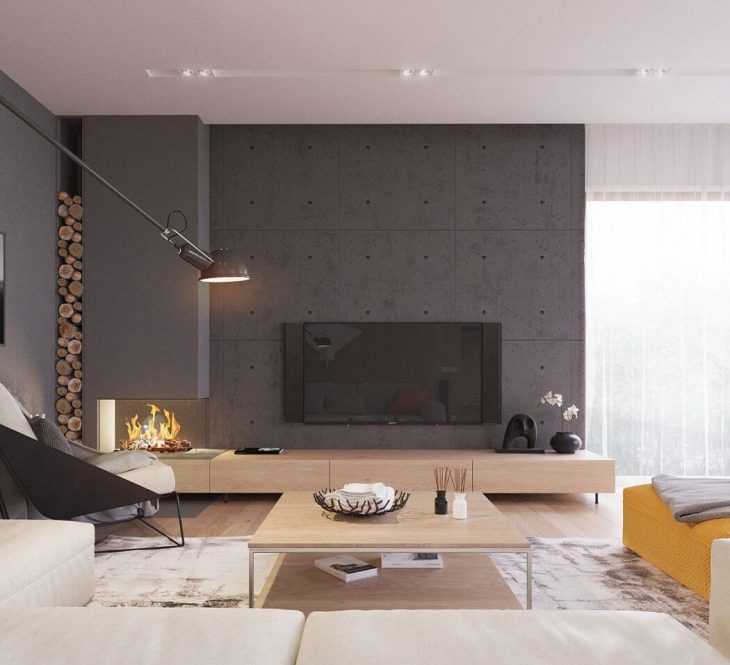 Textures
In terms of texture, knitted accessories and rattan, which adds a cosy feel to the cooler months, are set to be big during the next few months, and there's likely to be a real emphasis on comfort. From snuggly throws to rich, heavy fabrics, interior design followers will want to stay warm and cosy this winter, and into spring. 
Themes
According to some of the design world's biggest experts, next year is likely to pave the way for nature to enter homes everywhere, with woodland cabin, vintage explorer, Nordic folk and serenity themes taking on lives of their own. Whether homeowners are embracing patterns inspired by the natural world, turning their abode into a log cabin of sorts, or decking their living spaces with artwork and literature reminiscent of the explorer age, it's time to bring the outside in. The minimalistic look, complete with modular furniture, also looks set to make a comeback as homeowners seek to discard unnecessary belongings in search of peace.
Recreating 2017's biggest looks
The wonderful thing about fashion and design trends is that homeowners are welcome to take as little or as much inspiration from emerging colours, textures and themes as they wish; there's little need to redecorate an entire home in order to achieve those signature styles that everyone will be looking to recreate. Take, for example, the themes of nature and cosy winter evenings that will be trending across 2017. Real emphasis is being placed upon roaring open fires, whimsical woodland accessories and neutral, earthy tones, although burning candles, patterned cushions and dashes of colour can draw the look together with relative ease.

Splashes of colour
Pantone has suggested that next year's colour palette will feature natural colours, including green, yellow and pale blue, peppered with bold and bright pink, orange and darker hues of blue, alongside wintery shades of grey. While grey, pearl and white are timeless and effortlessly elegant, homeowners may feel somewhat daunted at the thought of redecorating entirely. Now is the time for soft furnishings, including cushions, throws, rugs and curtains, as well as a central feature wall, artwork, decals and borders, to be introduced; soft furnishings will add to the cosy feel and myriad of warming textures. 
Furnish
2017's trends aren't only about colour, but are also about achieving a particular atmosphere within a room – or, indeed, a whole home; an atmosphere of calm, and admiration for the natural world. Wooden textures work incredibly well alongside such trends, wonderfully complementing the woodland cabin and Norse folk themes in particular. Here, homeowners can make creative design choices using existing furniture, or tackle upcycling projects to create an environment that is truly special. Those hoping to recreate next year's big trends could consider stripping wooden furniture back to its natural state or fashioning a centrepiece, dressing windows with decorative wooden shutters, or choosing ornaments and accessories that reflect the natural world, as well as using fabrics in 2017's on-trend colours to dress rooms to perfection. Picking up a DIY shutter guide is bound to give would-be interior designers more than a little inspiration to begin their adventure into the natural world. 
Accessorize
While next year looks set to be a big one for the changing seasons as seen from a design perspective, themes of whimsy, serenity, the roaring 20s, swinging 60s and retro 70s will also be making headway. Here, homeowners can put careful consideration into their accessories, and choose items that reflect their personalities and ideals inspired by the themes they're hoping to recreate. Screens, vintage tiles, candles, light fittings and household items can be acquired from vintage shops and second-hand stores, as well as lovingly crafted to fit any particular theme. Indeed, handmade items look set to take next year by storm as fans of design seek the authentic; there are very few colours, themes and textures that can't be incorporated into the accessories found around the home for the fabulous final touch.
There are, of course, numerous trends to look out for next year, as well as those mentioned throughout this article. Mobile living, or appearances of life on the road, as well as minimalism, urban interiors and modular living will be making their way into homes up and down the country – whether that's in part or during a whole home makeover. There has never been a better time to fall in love with a property all over again.
Images from Scandinavian Style Residence by ZROBYM Architects