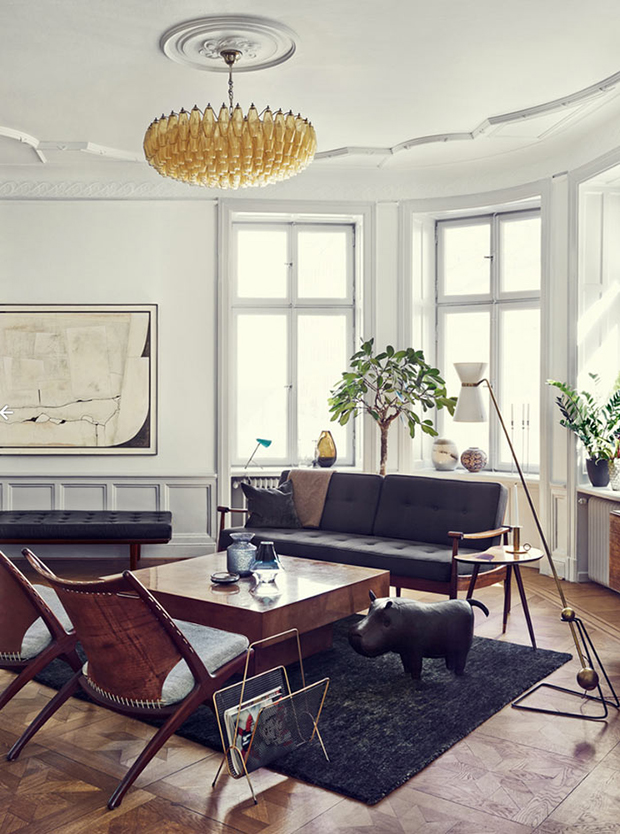 A problem many of us come to terms with is having to deal with the mistakes made in our living room décor. But when it comes to our living rooms it is a sort of a live and learn attitude you should apply to your decorating. Living room is a space in our homes always easy to adopt and most suitable for any sort of decor experiment coming to our mind. Our living rooms often reflect the city we live in whether we are talking about Paris, New York City or Atlanta apartments, there's a certain set of trends to follow. New Yorkers for example often deal with decorating a much smaller living space, compared to residences in Atlanta, while Parisians can often rely on their lavish centuries old downtown apartments as a unique part of their living rooms.
So, let's start from an empty living room space, and some of the best tips in creating a cozy household:

TALKING ABOUT AFFORDABLE FURNITURE
Just like fashion industry's high street market and the whole idea of the fast fashion approach, furniture industry as well has adapted it's business model to the idea of creating well designed and affordable furniture. The pace is put fast forward by the fashion industry actually, with H&M, ARKET and ZARA HOME adapting their fashion strategy and introducing actual seasonal furniture collections, with affordable prices. When dealing with an empty living room decorating can get very expensive, so no doubt the consumers welcomed these newly established decor outlets. The things get far more complicated when you have great taste but only a small budget on hand. Avoiding maxing our cards on well designed furniture and decor pieces we actually can't afford, can result in shopping for affordable furniture pieces we actually do not like.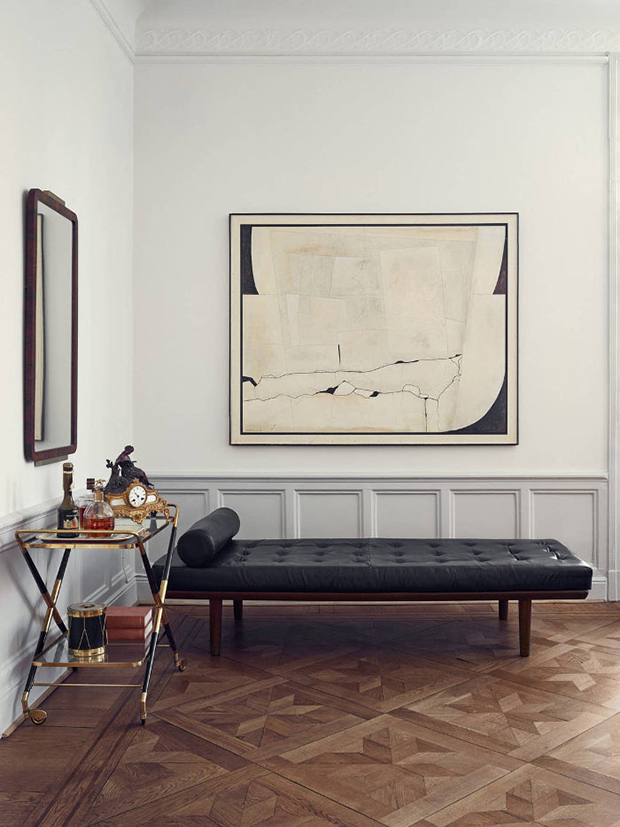 Thankfully, there's a slew of brand and furniture stores, in addition to the above mentioned, that serve as a solution to this problem – offering both affordable and well designed.
Naturally, the heart of our living room is the sofa followed by a coffee table, that one of a kind statement chair can always wait for a next month's check. Unless you go entirely broke by splurging a few thousands on a sofa. Therefore, when facing these problems research is always the key! Naturally mega stores such as IKEA and YYSK always spring to mind, however these stores offer sales only a couple of weeks a year, while looking for local and independent manufacturers is not only gonna save your money but also help you find a more original furniture piece.
A CHIC PAINT FOR YOUR LIVING ROOM
This might come as the cheapest part of your new decoration, not only painting your apartment walls is a necessity, it is also a good way to liven up your living space. Updating your paint choice is a good way to transform your household in a stunning gathering place just in time for the coming year '18. The right paint can completely transform the sentiment of the space you are in, without even changing up your furniture. When it comes to choosing a new colour the easiest first step is starting with your living room, as a space where you not only actually live but also host guests and rest during the day.
Interior designer Sarah Beardsworth from London shares with Archiscene: "Make sure to be on the lookout for a lively paint colour on trend – most decor gurus are predicting grays, blue green and various purples as the colours to dominate in 2018. Pantone has even just announced Ultra Violet as their colour of year 2018."
THE COFFEE TABLE BOOK
No coffee table is complete without a good selection of coffee table books, this is one of the best ways to refresh your living room. Adding up the books to your coffee table just as their name suggests, will show your guests your interests, but you will also have a piece of art in your collection. Fashion is a big part of the coffee table book industry, you can find photo books featuring work of photography legends such as Avedon and Peter Lindbergh, but also from the likes of contemporary fashion icons such as Mario Testino and fashion photographer Mariano Vivanco.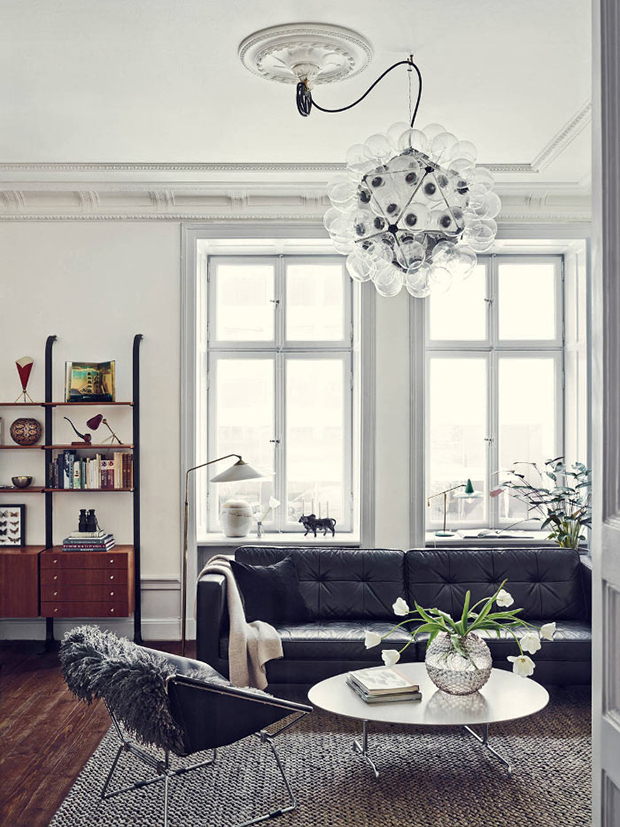 However if you are on the lookout for more affordable versions of hardback coffee table books, stay on the lookout for various indie magazine titles. Quite a few indie magazine publish their issues in hardback with a hefty number of pages, some of our favourites are Antidote Magazine, Self Service as well as Fashion For Men. Not only are such magazines beautifully designed, they are good collector items, price of some of those can fetch up to a thousand on eBay after the magazines are off the shelves and become a rarity.
CLUTTER BE GONE!
Coming back from another day of unnecessary shopping at Ikea or Zara Home, especially during the sale season, can no doubt leave you with quite a few decor pieces you never intended to buy, and what's worse you have no space for. So, before shopping for anything new, you can try decluttering. Just by removing the clutter your living space is to feel far less tired, a good start is to remove everything and afterwards add back only the pieces you really love and end of the day need.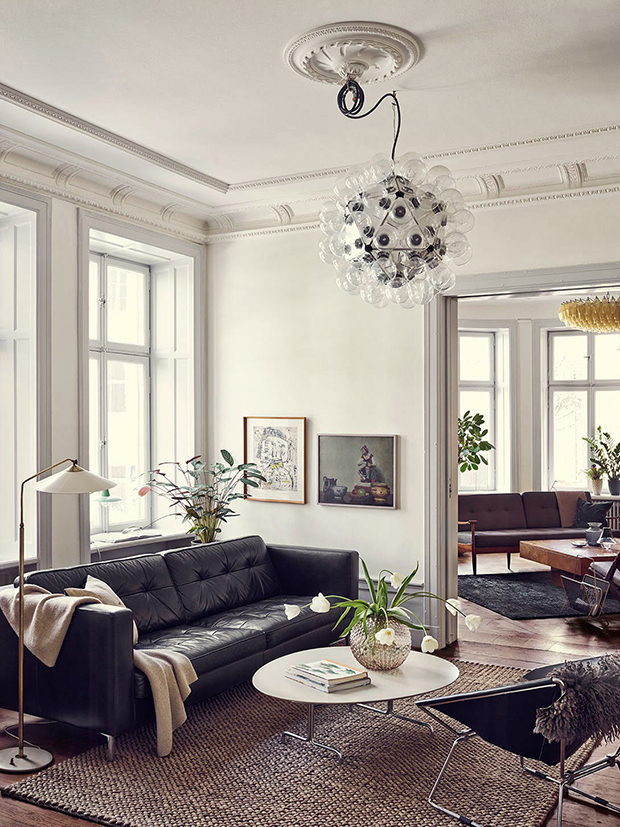 On top of a stack of a coffee table books we already talked about above, try showing off a vase of a candle you really like. Trays are a hot new piece, not only are they useful, they give a chic new vibe to your coffee table. Some of these small details can make your living room feel much more inviting and modern.
EXPERIMENT WITH YOUR LAYOUT
This may come as a bit of a weekend workout as well, but one of the fastest ways to change your living room without getting anything new from a store is by changing your layout. Maybe there's a new place for your L shaped sofa, or perhaps try mixing up by bringing in chairs from your other rooms into your living room play.
Even some of these smallest changes can open up and completely change the perspective.
All images from the Stockholm Apartment of Prop Stylist Joanna Lavén, photographed by Idha Lindhag, discover more of the lavish apartment. Written by Katarina Djoric, editor at D'SCENE Magazines.