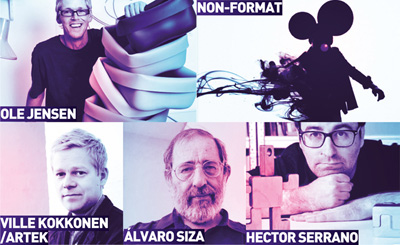 Belgrade Design Week 2012
Date: June 04th– June 10th
Website: www.belgradedesignweek.com
Already known as one of the most engaging design weeks the 7th edition of Belgrade Design Week is to be held from June 04th to June 10th, the 7th Belgrade Design Week assembling a slew of leading creative minds. Kitchen Budapest, Matti Klenell, Jorg Boner, Thomas Feichtner, Ole Jensen, Heydays design studio, Enrico Bosa, Héctor Serrano, Studio 3LHD, Mathieu Lehanneur are only some of the names participating this year.
Along with Design Scene, ArchiScene is one of BDW's media partner's so stay tuned for much more from the event in the coming days as well as during the week itself.
Continue after the jump to download BDW2012 program: