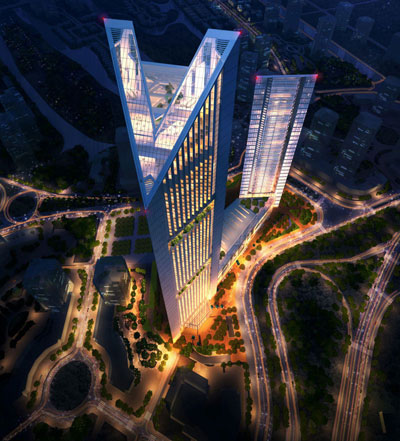 Project: VietinBank Business Centre
Location: Vietnam
Website: www.fosterandpartners.com
A ground-breaking ceremony has been held for VietinBank Business Centre, Foster + Partners' first project in Vietnam. Bringing together the Bank's headquarters, conference, hotel and leisure facilities, the landmark towers are strategically located between central Hanoi and the airport, demonstrating the emergence of Vietnam as an international financial centre.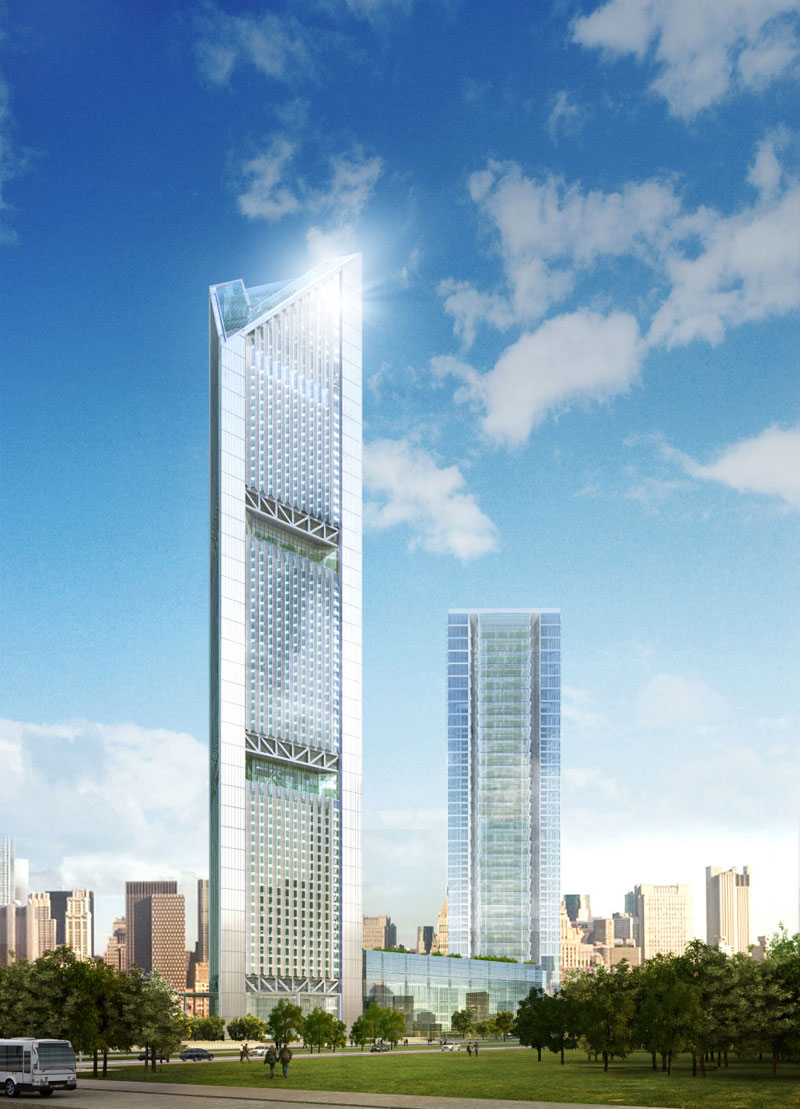 The 300,000-square-metre mixed-use development comprises two towers, connected by a seven-storey podium building containing conference facilities, luxury shops, cafes and restaurants and topped by roof top gardens. The taller tower, at 68-storeys, will provide an energy-efficient new headquarters for VietinBank, one of Vietnam's largest banking groups. The second, 48-storey tower will house a five-star hotel, spa and serviced apartments.
The scheme has a progressive environmental agenda and is designed to mitigate the effects of the area's high levels of humidity using a low-energy, desiccant wheel. The system draws in humidity, separating the water from the atmosphere and exhaling hot, dry air, which can then be cooled by ground water and released back into the buildings. This is the first time this technology has been applied in the region on such a large scale. A serrated facade, made up of projecting fins at 4.5-metre intervals, provides both shade and a unit of measurement for cellular offices around the perimeter of the floor plate.
Mouzhan Majidi, Chief Executive of Foster + Partners, remarked: "This is an exciting moment for the practice, as we break ground on our first project in Vietnam. Our design is a sustainable response to the climate and traditions of Hanoi and the tower will have an important symbolic presence – VietinBank will rise above the surrounding buildings to be one of the first landmarks you see at the gateway to the city."
Client: Vietinbank Structural
Engineers: Halvorson and Partners Mechanical
Engineers: David Stillman Associates
Local Consultants: Vinaconex R+D
Project Management: Turner International