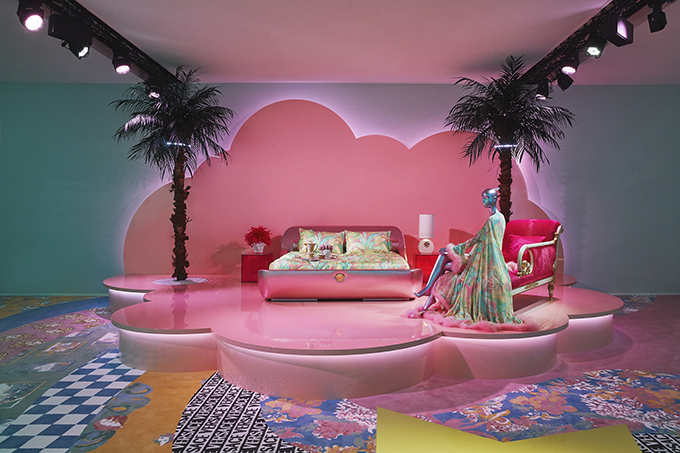 Versace presents their new 2019 Versace Home Collection at Fuori Salone during Milan Design Week with a special exhibition in Via Gesù. Foor the collection. the italian luxury brand has collaborated with interior designer Sasha Bikoff and artist Andy Dixon. Discover the complete story after the jump.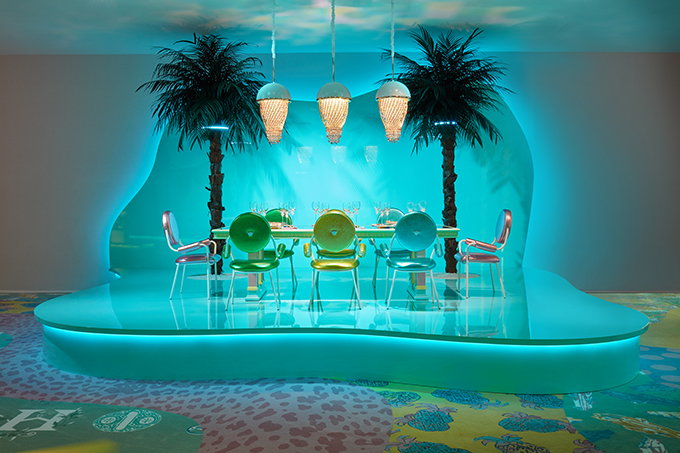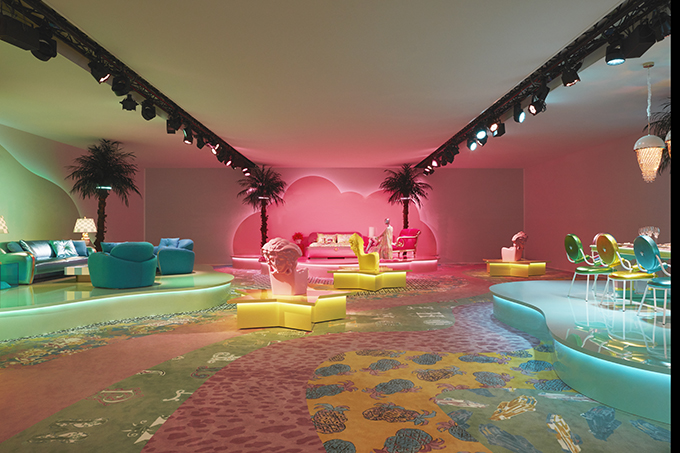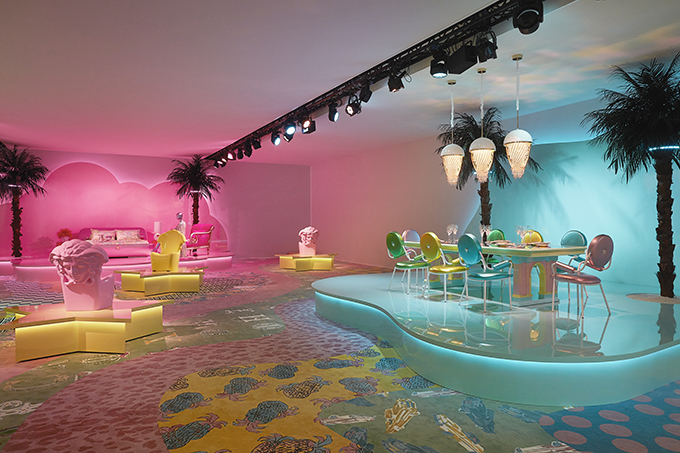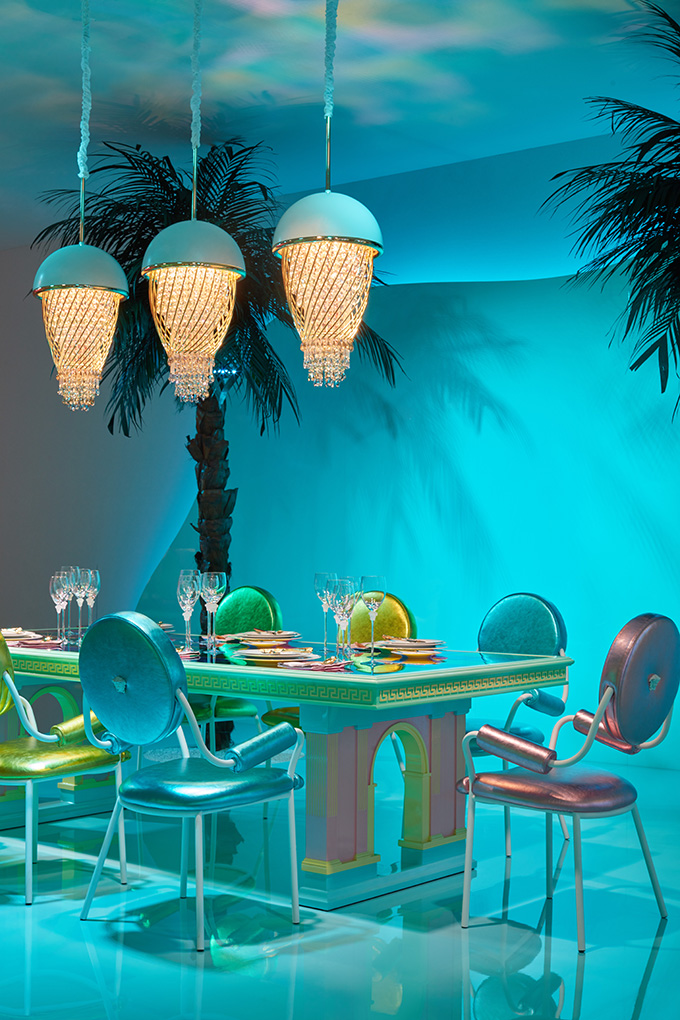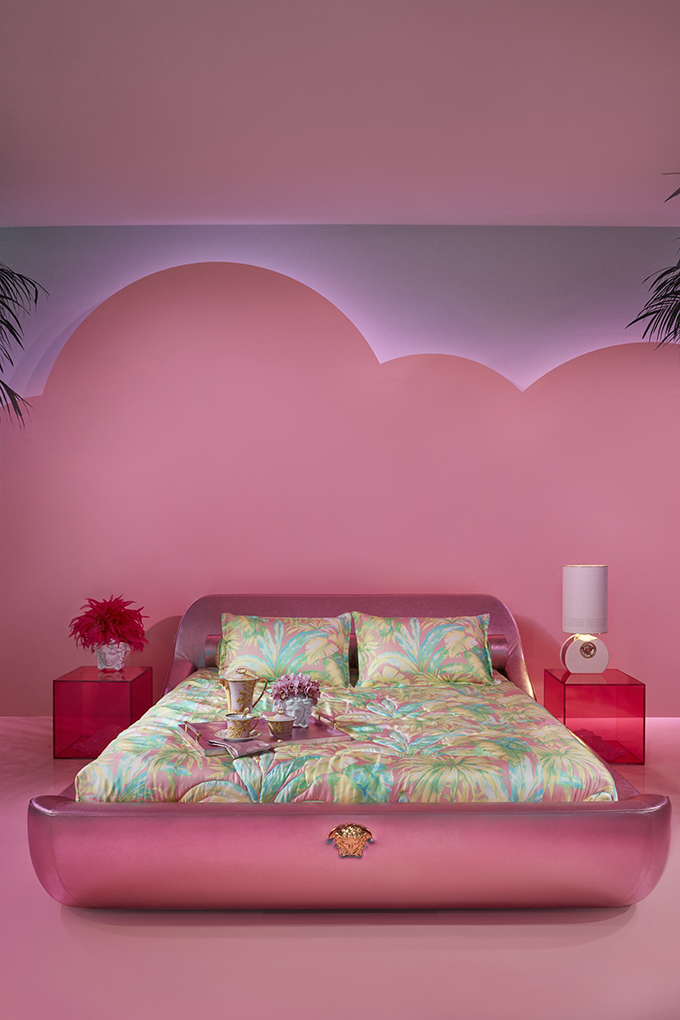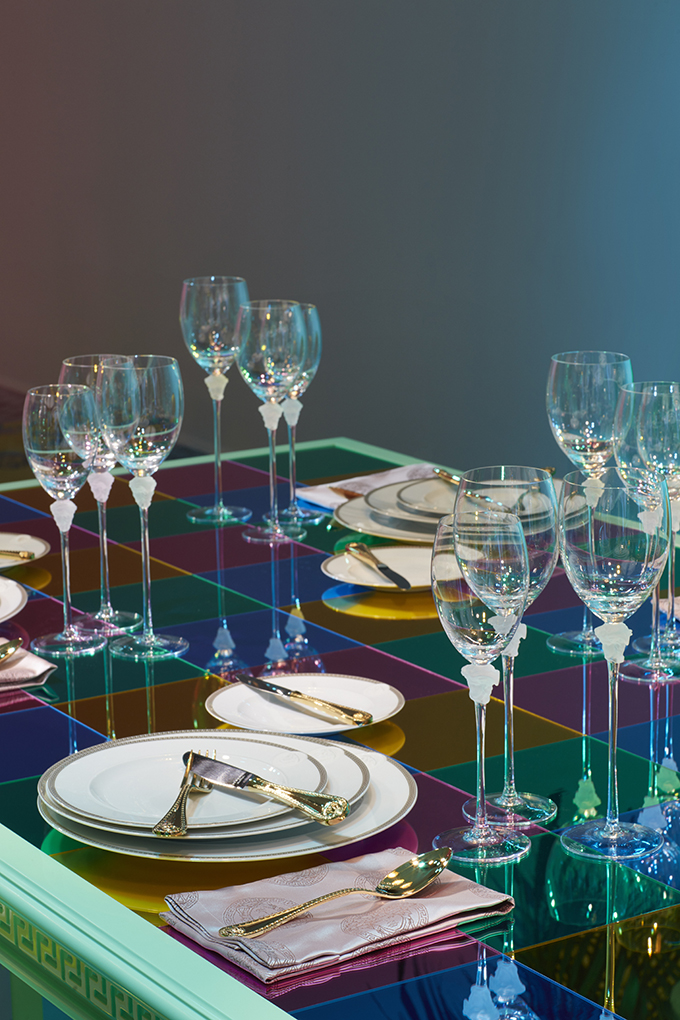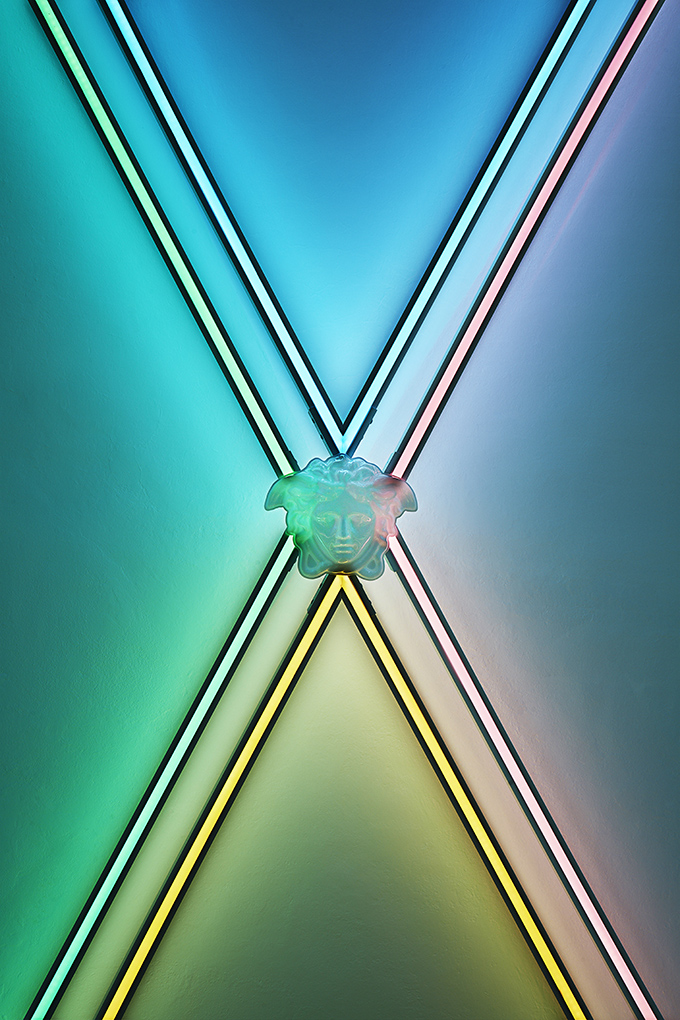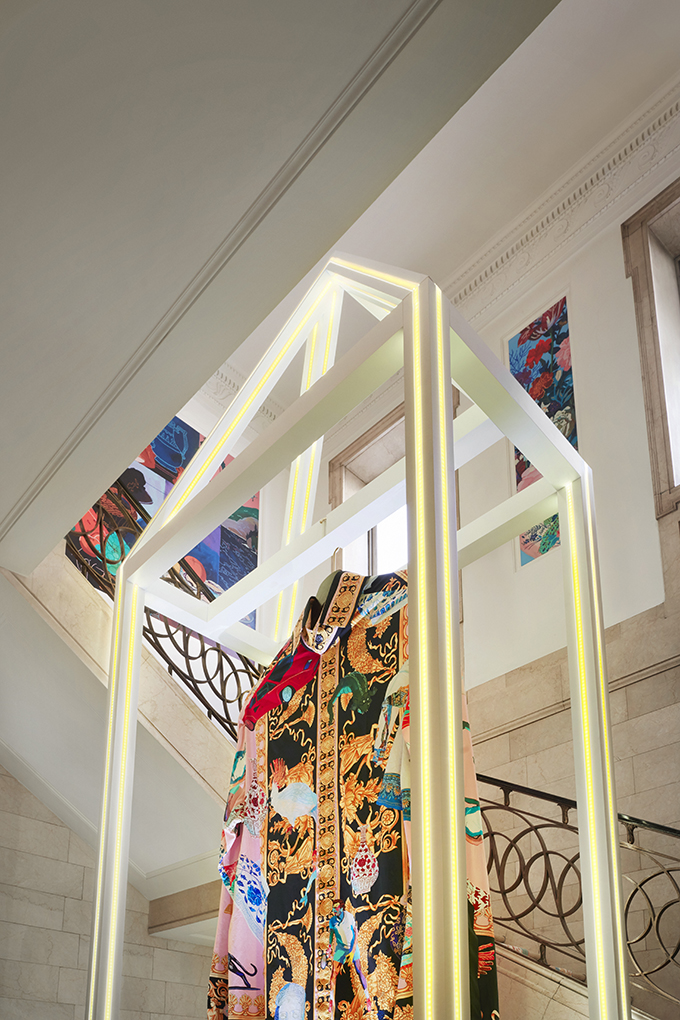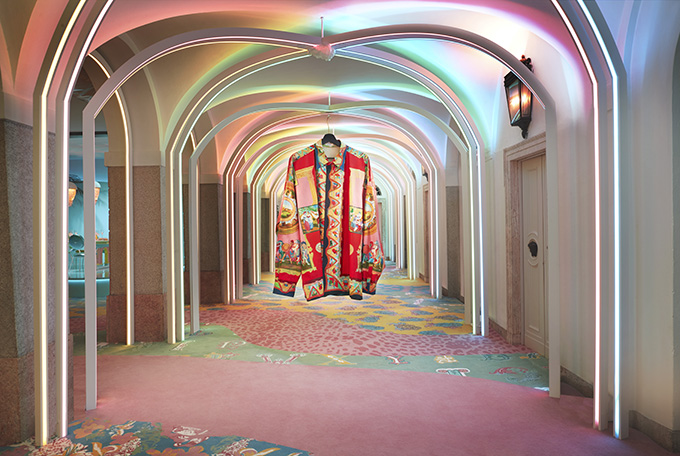 For the exhibit, American interior designer Bikoff created installation settings displaying new pieces from the Versace Home Collection. Drawing inspiration from the Versace Fall-Winter 1994 campaign photographed by Richard Avedon, her design makes a connection between Versace fashion and the Home Collection. Classic Versace motifs have found their way into a candy swirl-like carpet while neon clouds and islands enhance the fantasy setting. In addition, Bikoff has created individual sets that showcase special reinterpretations of pieces from past Versace Home Collections, playfully referencing Versace imagery and materials.
"I have always felt a deep connection to Versace as it embodies everything I believe in, a sense of fun and freedom to be daring. Versace lives through color and pattern breaking rules and promoting a sense of confidence and glamour which is how I decorate. Versace has always been a source of inspiration." – Sasha Bikoff
Andy Dixon is a Canadian artist based in Los Angeles who plays with the tropes of art history and questions the inherent value in luxuries from past and present. His influences are eclectic: Flemish still-life, Versace silk shirts and vintage Playboy magazine spreads.
For Fuori Salone, his recent exhibition held in New York called "Look at This Stuff Isn't It Neat" is displayed in Via Gesù. One of the key pieces of his exhibition, an installation of a hand-painted, nine by seven feet Versace shirt is re-visited and re-imagined for Design Week. Collaborating with the House's menswear design studio, he developed two new prints that mix elements of his own art in a Versace context, including a motif of the original shirt he created, making things come full circle in an ironic way. Two of these-shirt artworks will be displayed in the palazzo along with the original, and two others will be shown in the Versace store windows in Milan. Additionally, Dixon will create custom wallpaper designs displayed in Via Gesù.
"I have always been drawn to Gianni and Donatella's work, especially the imagery used in patterns. There are a lot of commonalities between Versace and my own work – how we both plunder culture and art history, collaging tropes into new ideas, playing within the space where high and low-brow kiss." Andy Dixon
Images are courtesy of VERSACE
Find out more about the new Versace Home furniture collection on our Design SCENE