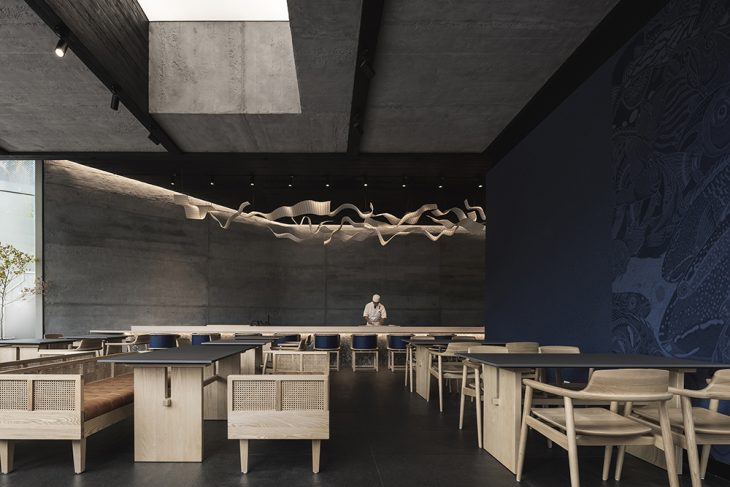 JG PHOENIX recently completed works on this stunning sushi restaurant in Penang Road, Singapore. The new object of the famous Japanese Sushi restaurant brand that offers Omakase dining experience. Its name "Ganko" translates to "stubborn" and implies the brand's persistent pursuit of quality food and services. Discover the complete story after the jump.
From the architects:
CREATION
Japanese cuisine, with a great emphasis on presentation and visualization, is a feast for the eyes. Its aesthetics is reflected in the art of plating. With delicate details and flavors, fine Japanese cuisine makes the best use of fresh ingredients in four seasons, and gives full play the original, natural taste of food raw materials.
The spatial design of this project is based on the understanding of Japanese food culture and the brand's concepts.
Ukiyo-e art is applied to a wall in this restaurant, through which the elements of Japanese koi fish are subtly fused into the space.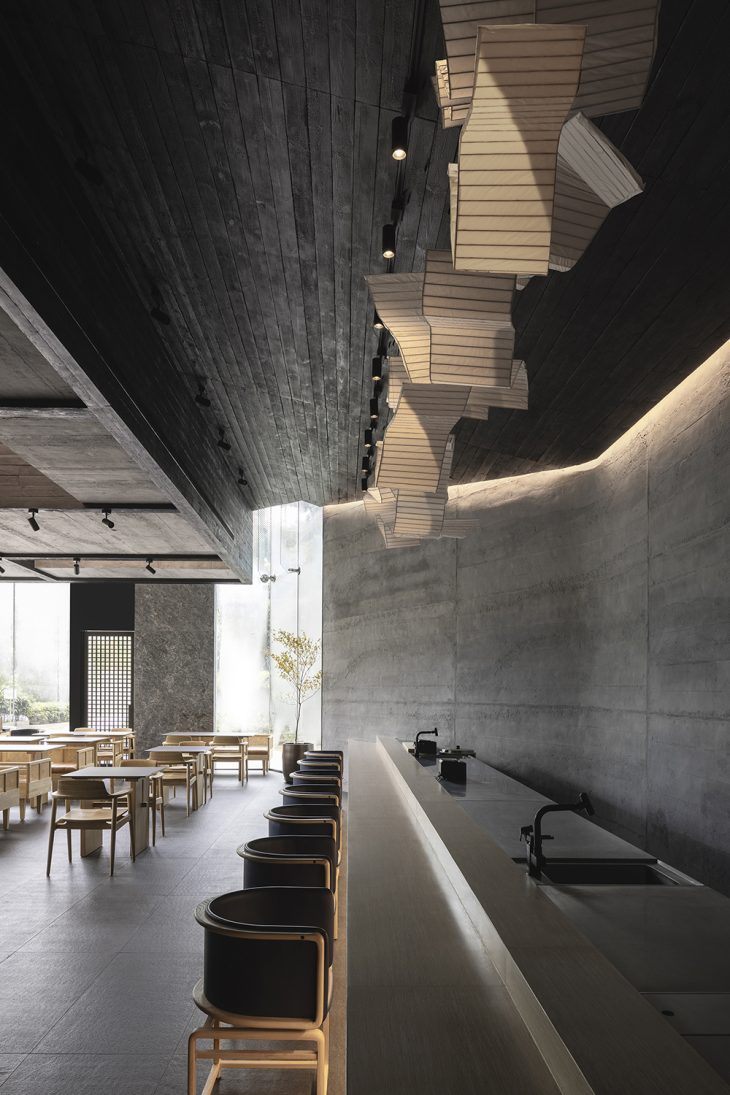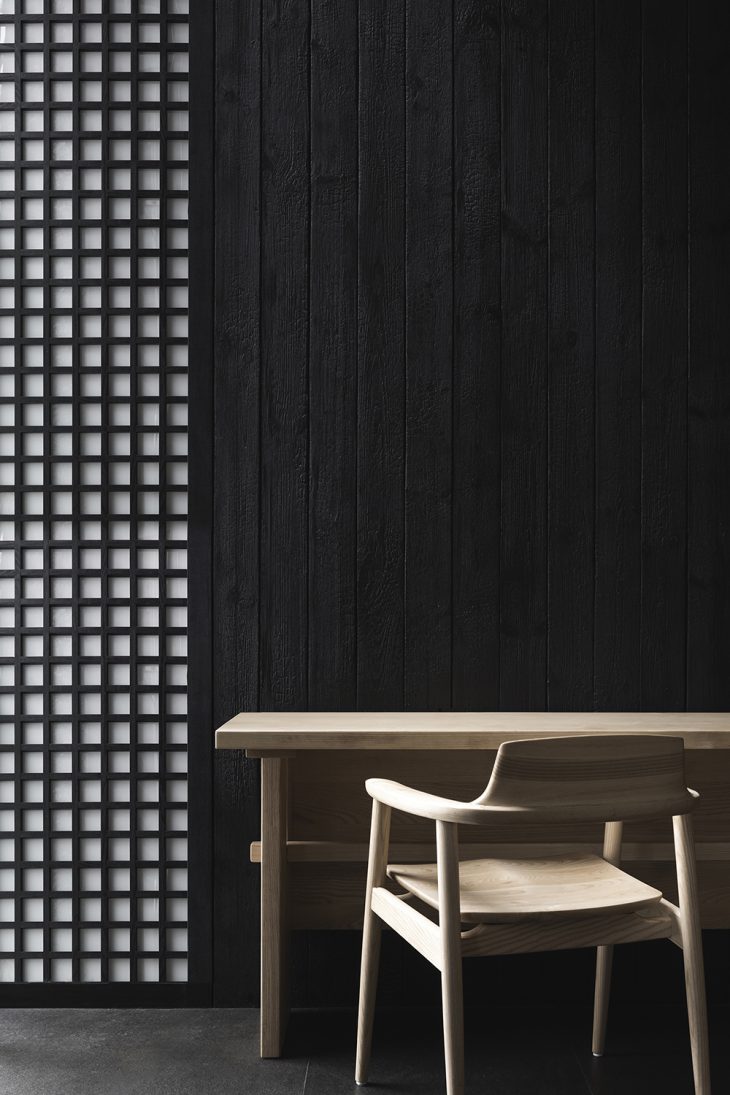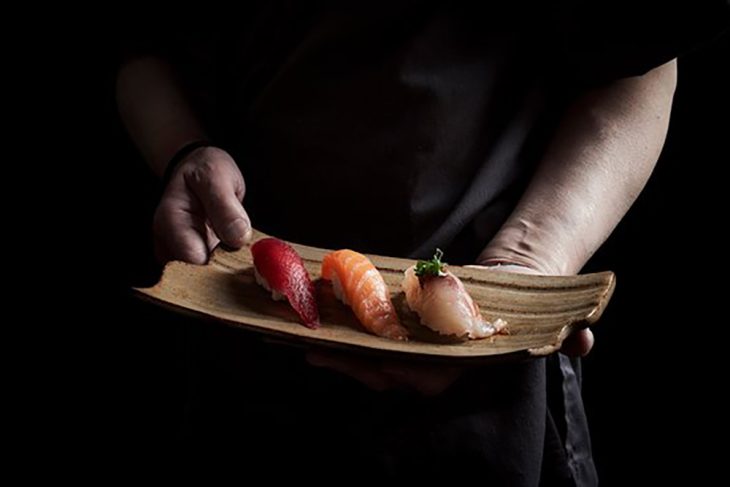 FORM
The space is dominated by dark tones, and features a sense of depth. Large areas of marks left by concrete formwork are exposed, endowing the space with natural textures. The carved-out opening on the ceiling simulates daylight, indicating a poetic scene — "A small cave on a cliff reveals faint light".
Through elements including plants, ceiling structures, lighting and art installations, the design team created a scene of mountain cave, forest and flowing stream. The scene creation in the space is poetic, which evokes diners' imagination about an unknown world.
Charred fir wood pillars divide the ceiling, and connect with the floor to form a Japanese-style wooden eave structure. The supporting pillars' sense of strength and parallel arrangement express the structural aesthetics of the space.
Adornments as well as light-tone wooden furniture pieces that incorporate bamboo weaving techniques reveal a tactile touch and refined details. The forms of articles in the space are presented in a natural and vivid manner.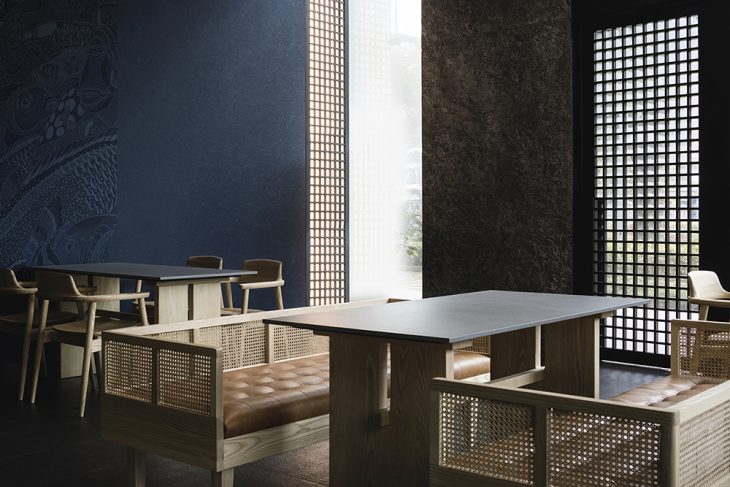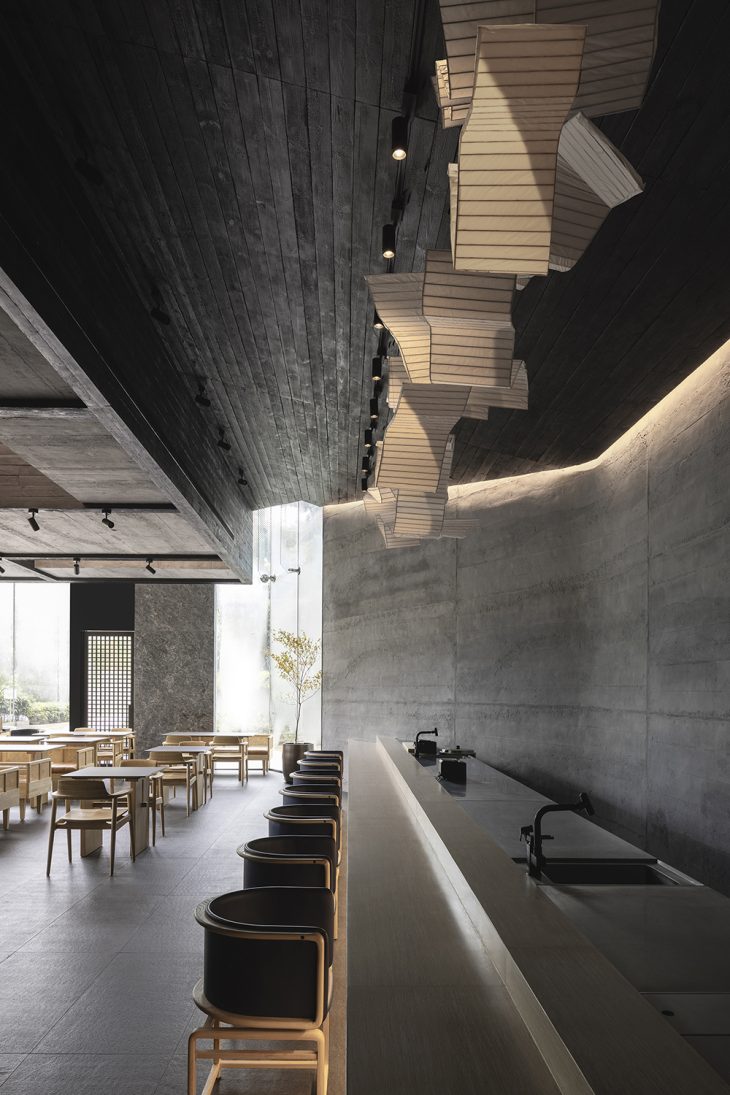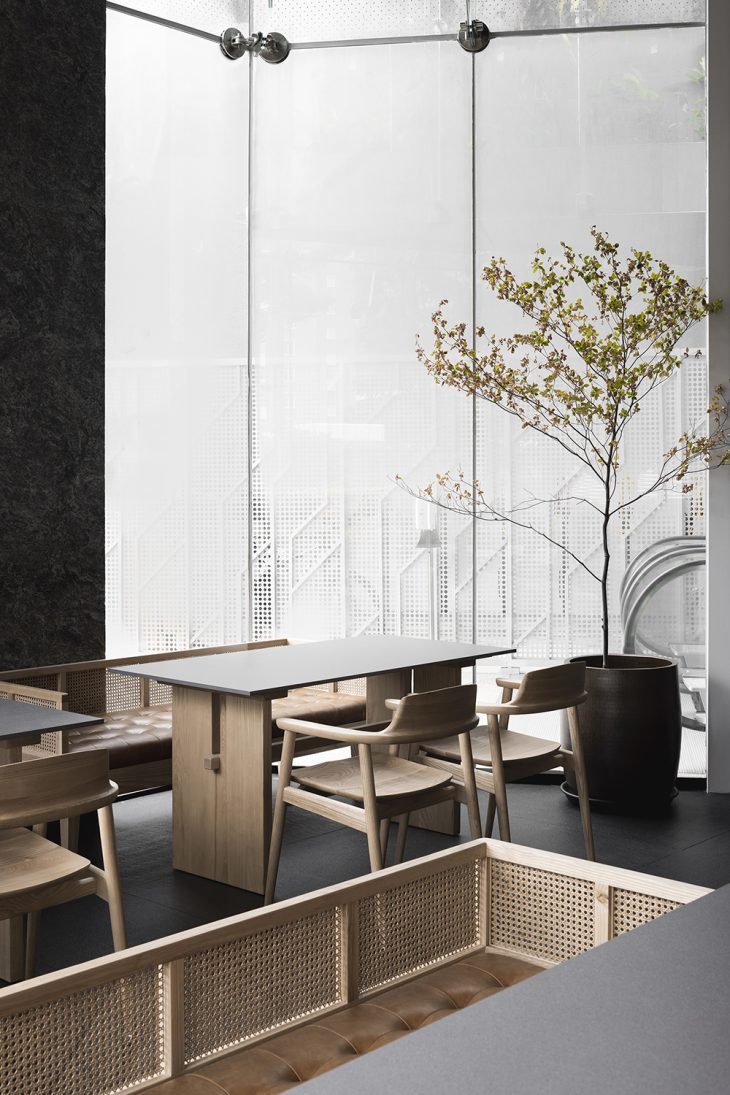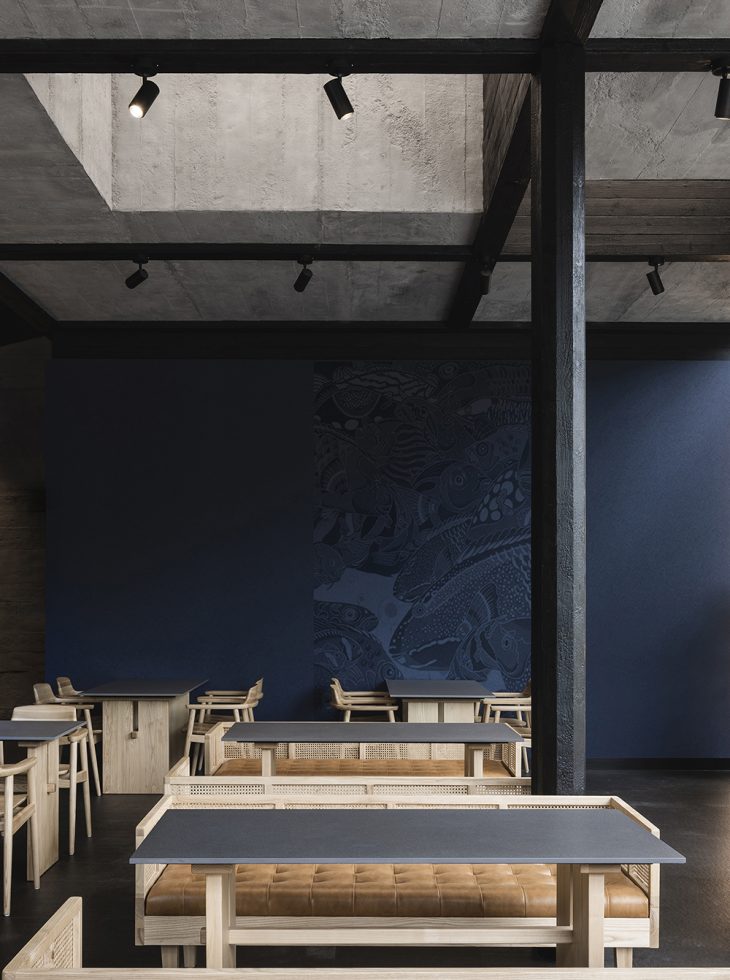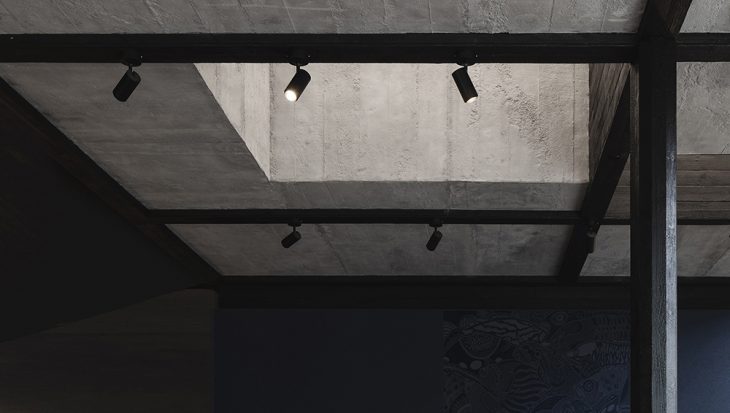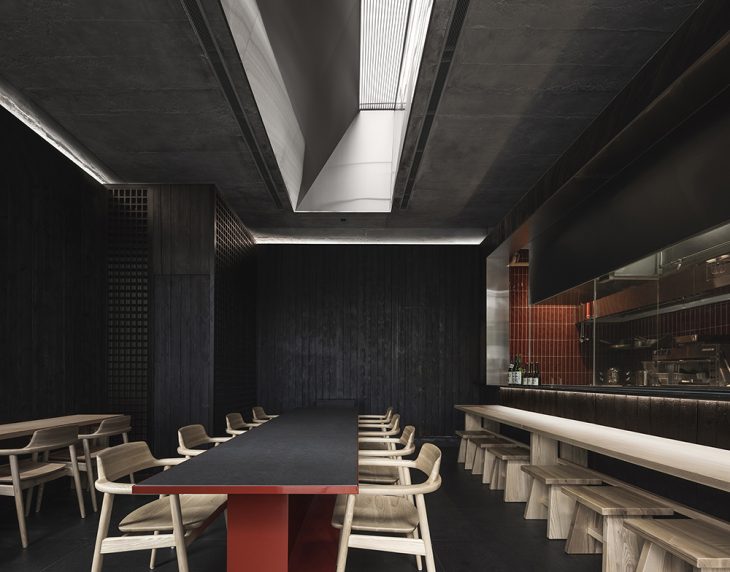 MATERIALITY
Japanese food features fresh, various ingredients and the art of plating, which reveals distinct four seasons, geographical diversity and the reverence for nature. The menu of Japanese restaurants subtly changes according to seasons. For instance, bamboo shoots are served in spring, while turnips and pumpkins are preferred in winter.
For material selection of this project, the design team considered the culture of traditional Japanese cuisine and the philosophy they hoped to convey in the space. The meticulous control of material textures reveals ingenuity in design and detailing.
Project Information
Project Name: Ganko Sushi, Singapore
Location: Penang Road, Singapore
Area: 220 sqm
Materials: black slate, black rock, stainless steel, grey rammed earth, charred fir wood, artistic paint, red brick
Design Company: JG PHOENIX – www.jingfh.com
Chief Designer: Ye Hui
Participating Designer: Lin Weibin
Furnishings Designer: Zeng Dongxu
Text: Michelle Liu
Photography: Marc Tan