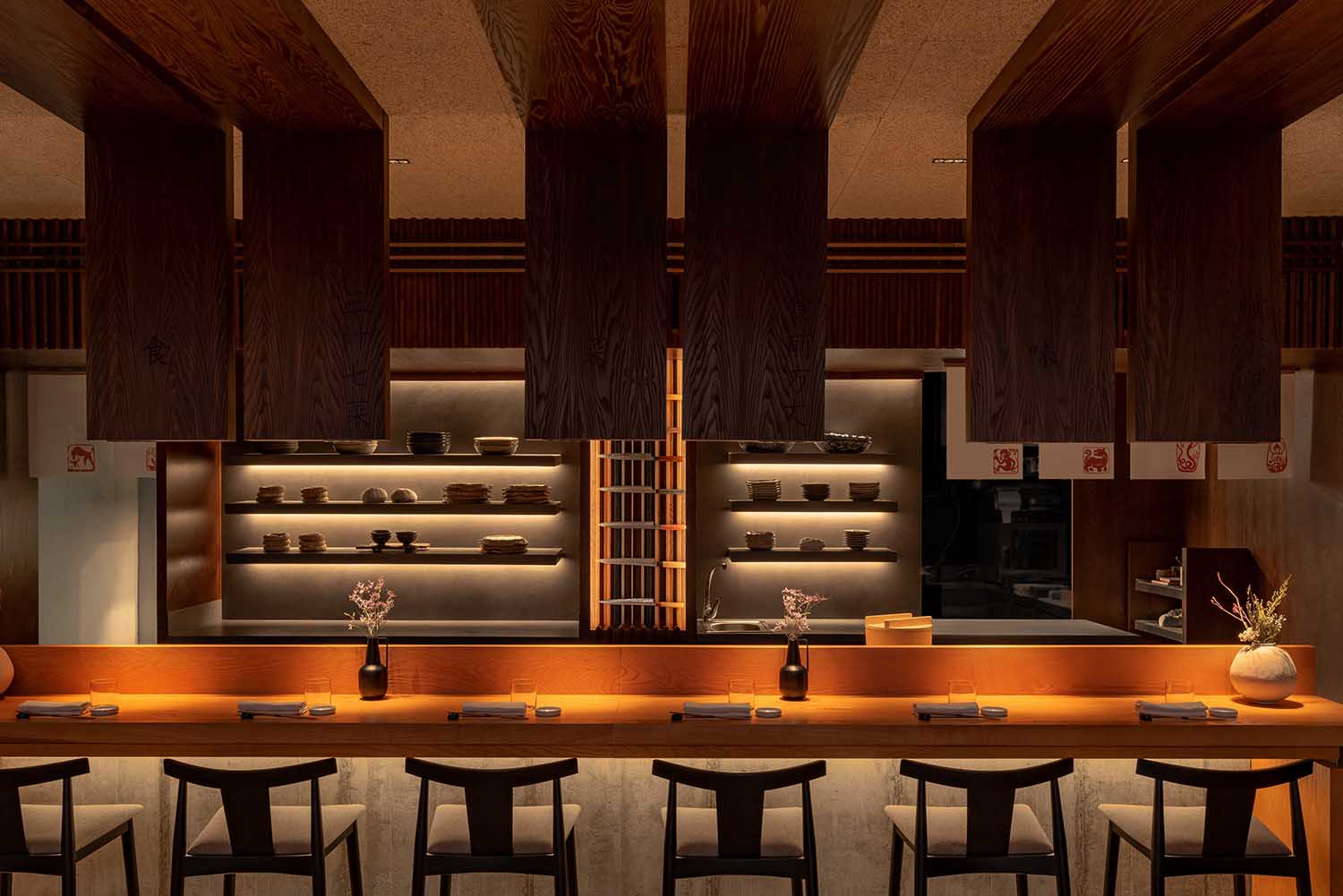 Paco Lago Interioriza has recently completed work on its latest project in Madrid, Spain – Ta-Kumi. The city's culinary scene has undergone a remarkable transformation, positioning Madrid as a leading destination for food enthusiasts and connoisseurs alike. With its plethora of Michelin-starred restaurants, trendy food markets, and traditional tapas bars, Madrid offers a truly immersive culinary experience that showcases the rich flavors and culinary traditions of Spain. From traditional Spanish dishes like paella and jamón ibérico to avant-garde creations by renowned
The gastronomic scene is a vibrant and dynamic tapestry of culinary experiences. Building upon the triumph of its ventures in Malaga and Marbella, Ta-Kumi embarks on a daring endeavor to captivate aficionados of Japanese cuisine within this vibrant locale.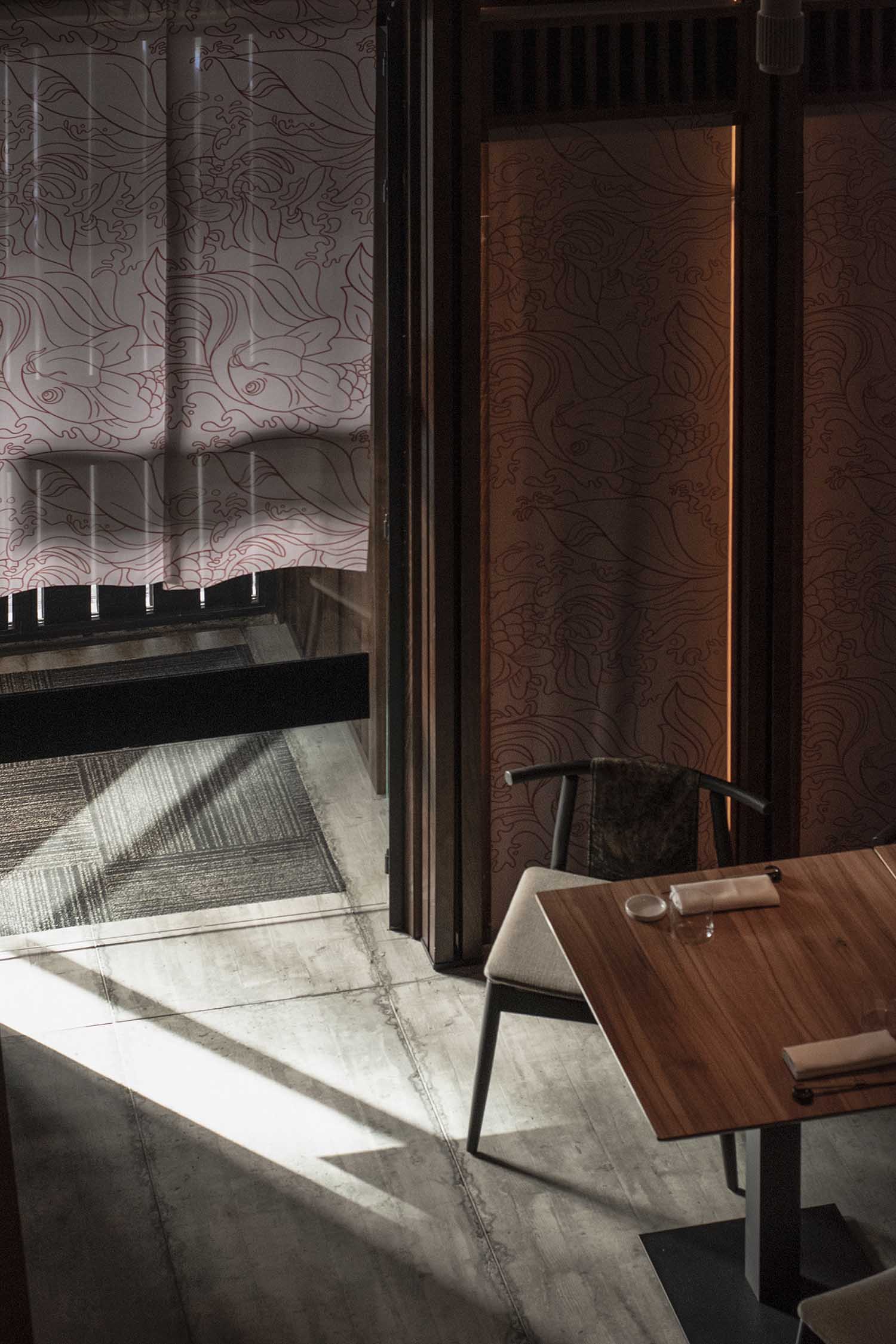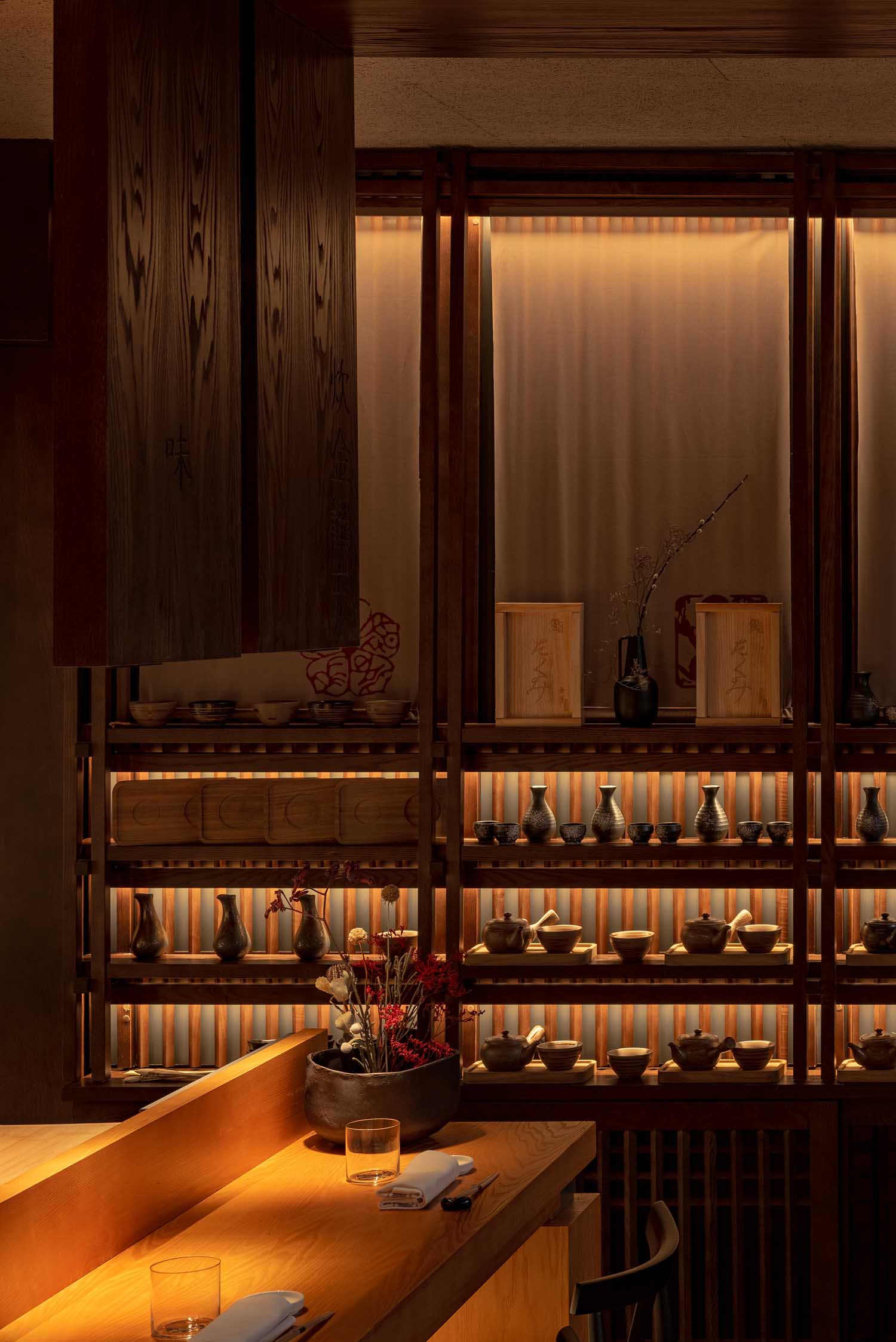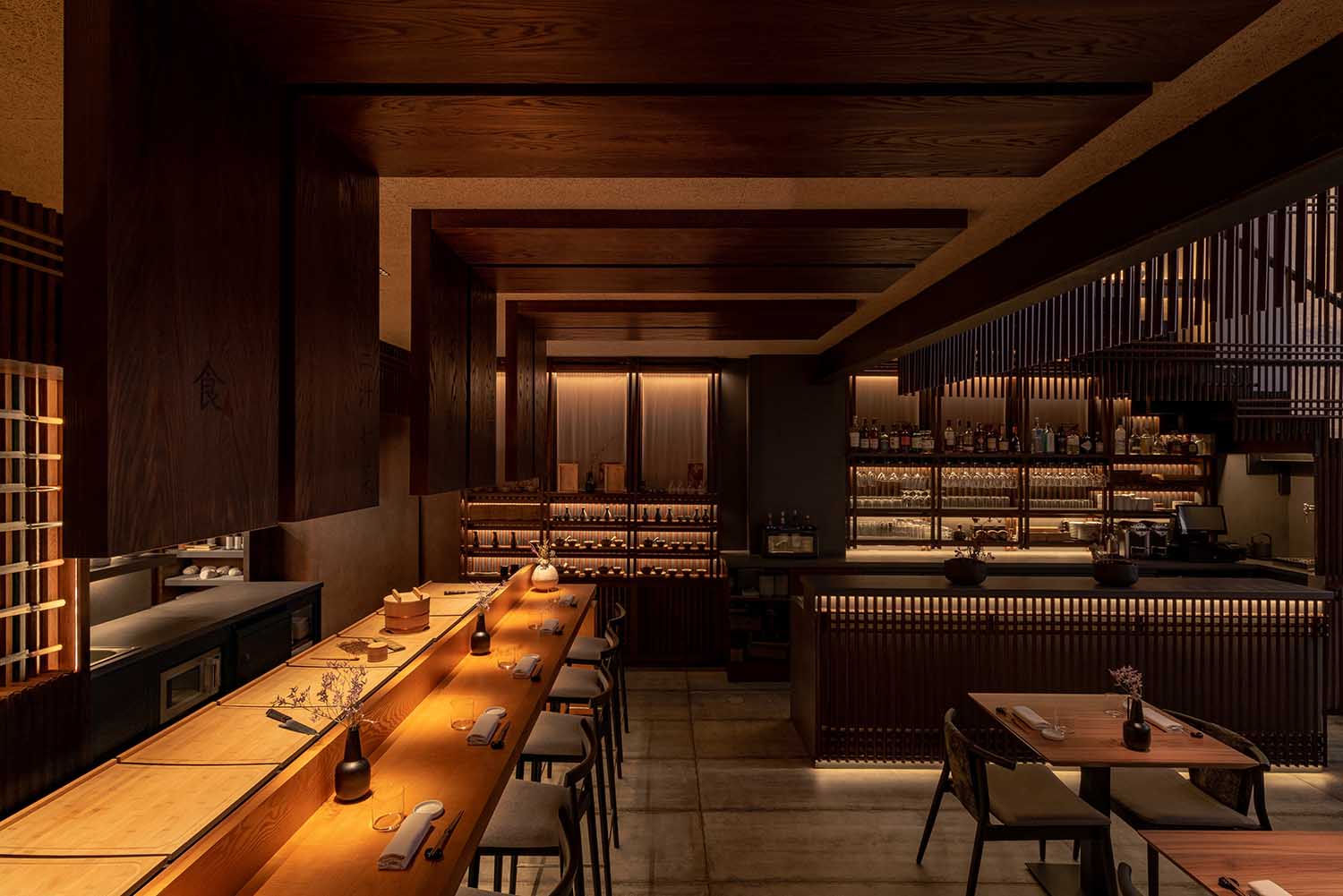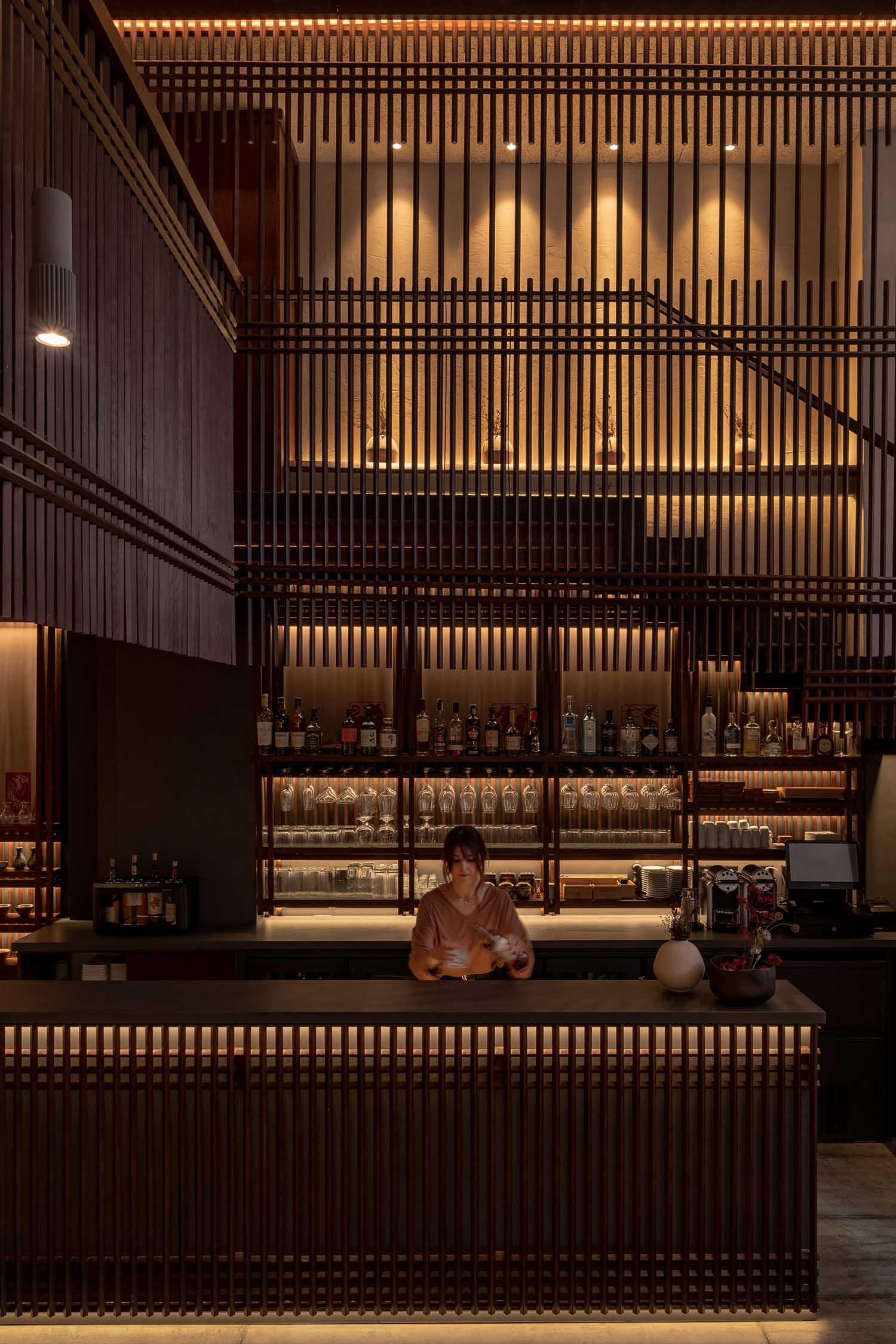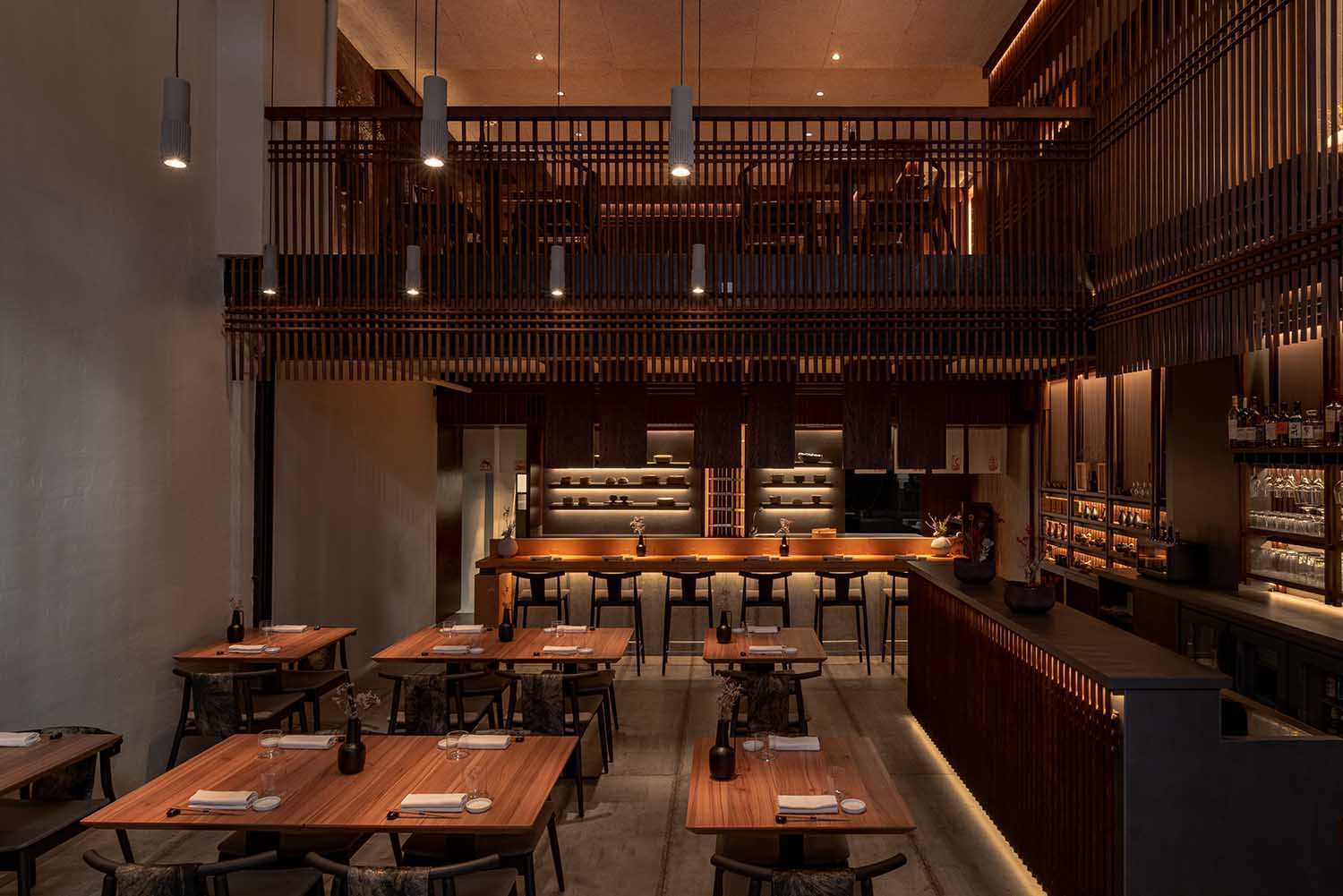 Paco Lago Interioriza has skillfully captured the essence of Ta-Kumi Marbella, infusing it with a refined and minimalist aesthetic that now resonates in the heart of the capital city. The Madrid restaurant boasts a captivating three-story layout that gracefully embraces natural light, creating an inviting ambiance. The space has been thoughtfully curated to cultivate an intimate atmosphere, seamlessly blending various design elements such as rich dark woods, sleek cement finishes, and luxurious fabrics. These elements are further elevated by the clever use of warm lighting, enhancing the overall aesthetic appeal of the restaurant. The seamless integration of Japanese tradition and contemporary aesthetics results in a truly distinctive and unparalleled architectural encounter.
The conceptual application of inspiration from Japanese fabric prints imbues the space with a captivating sense of movement and dynamism. In this innovative architectural composition, traditional elements are skillfully reimagined and applied in fresh and exciting ways. The furnishings undergo a captivating transformation, embracing more daring and adventurous designs. As a result, a captivating atmosphere is created, setting the stage for a delightful and distinctive dining experience.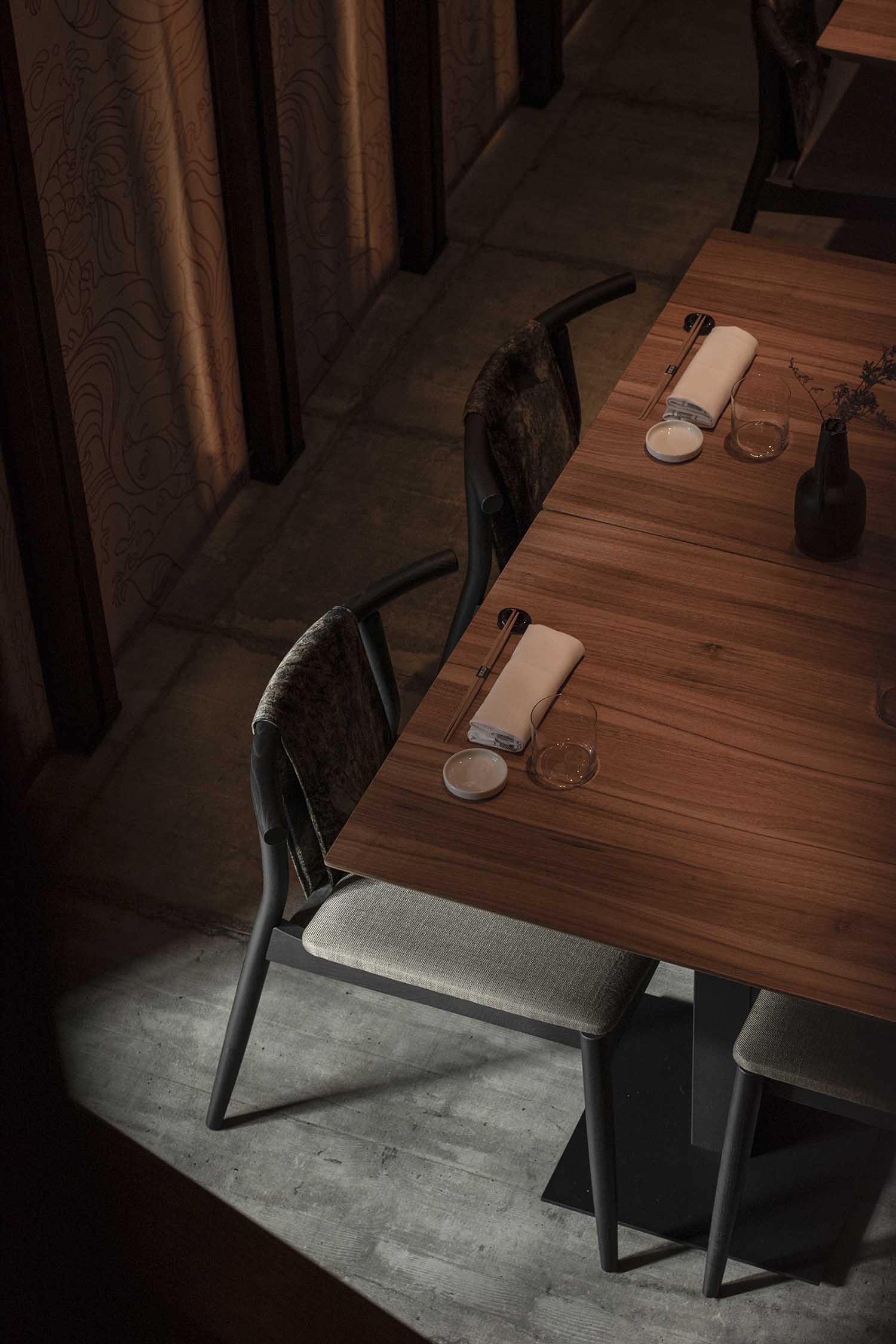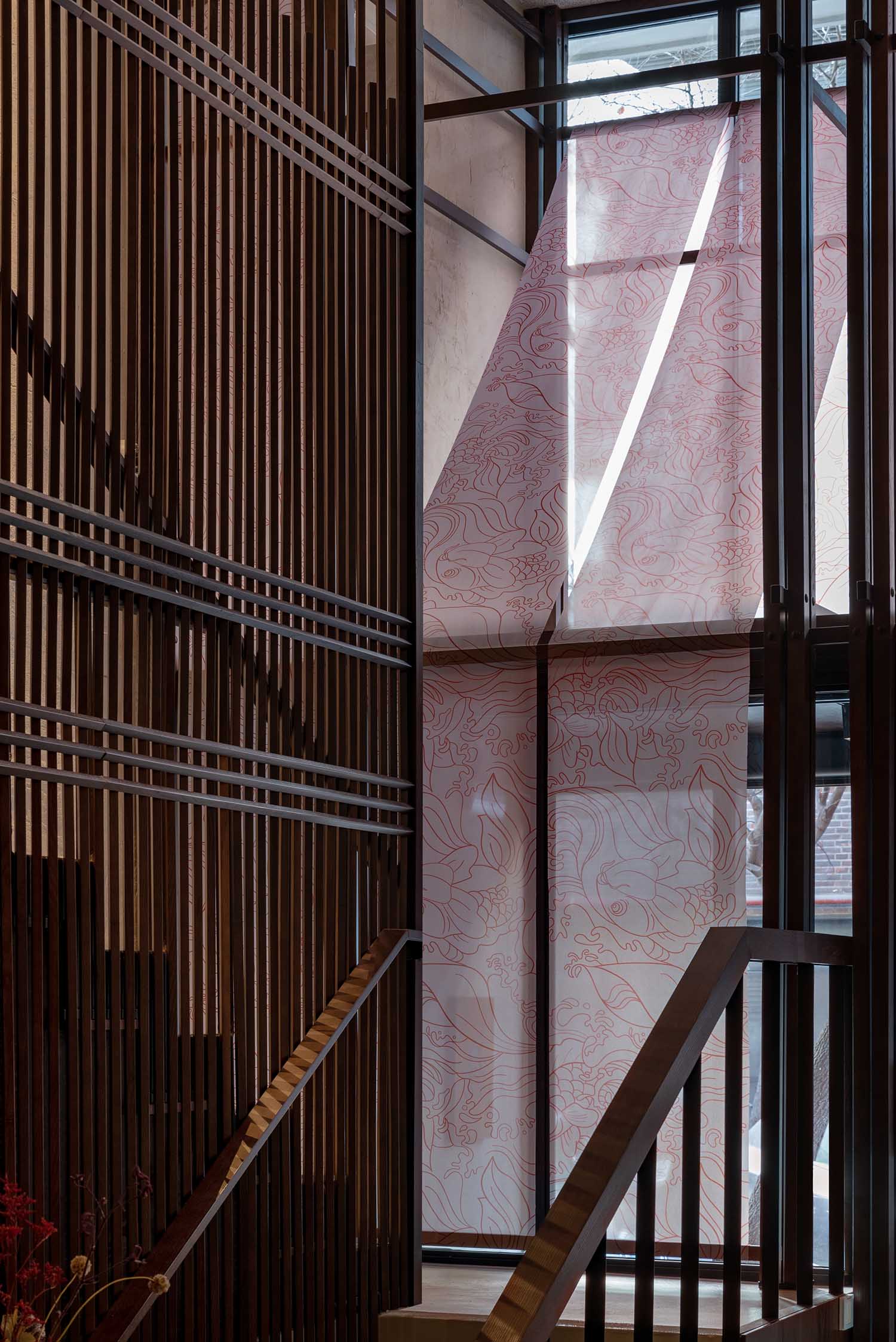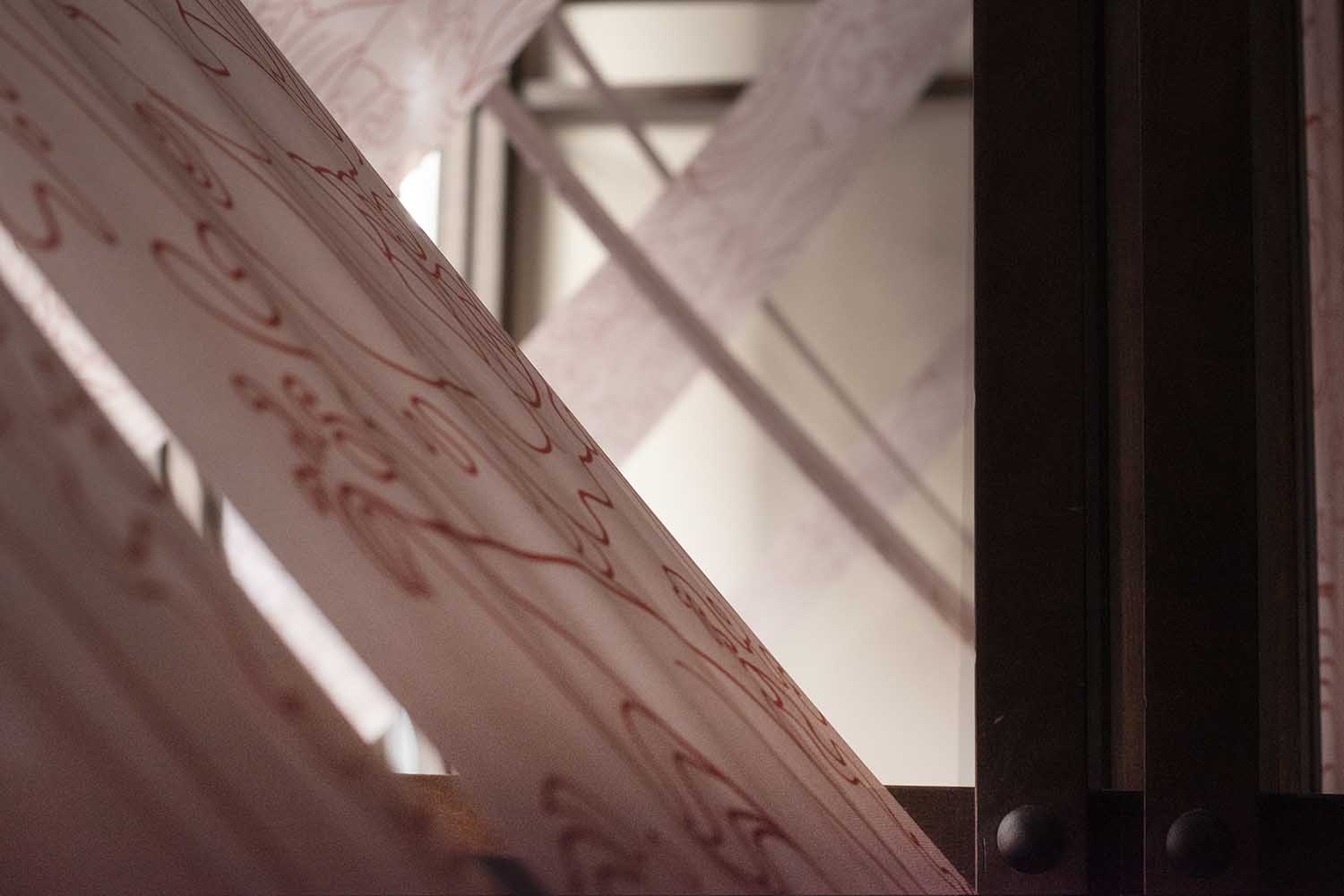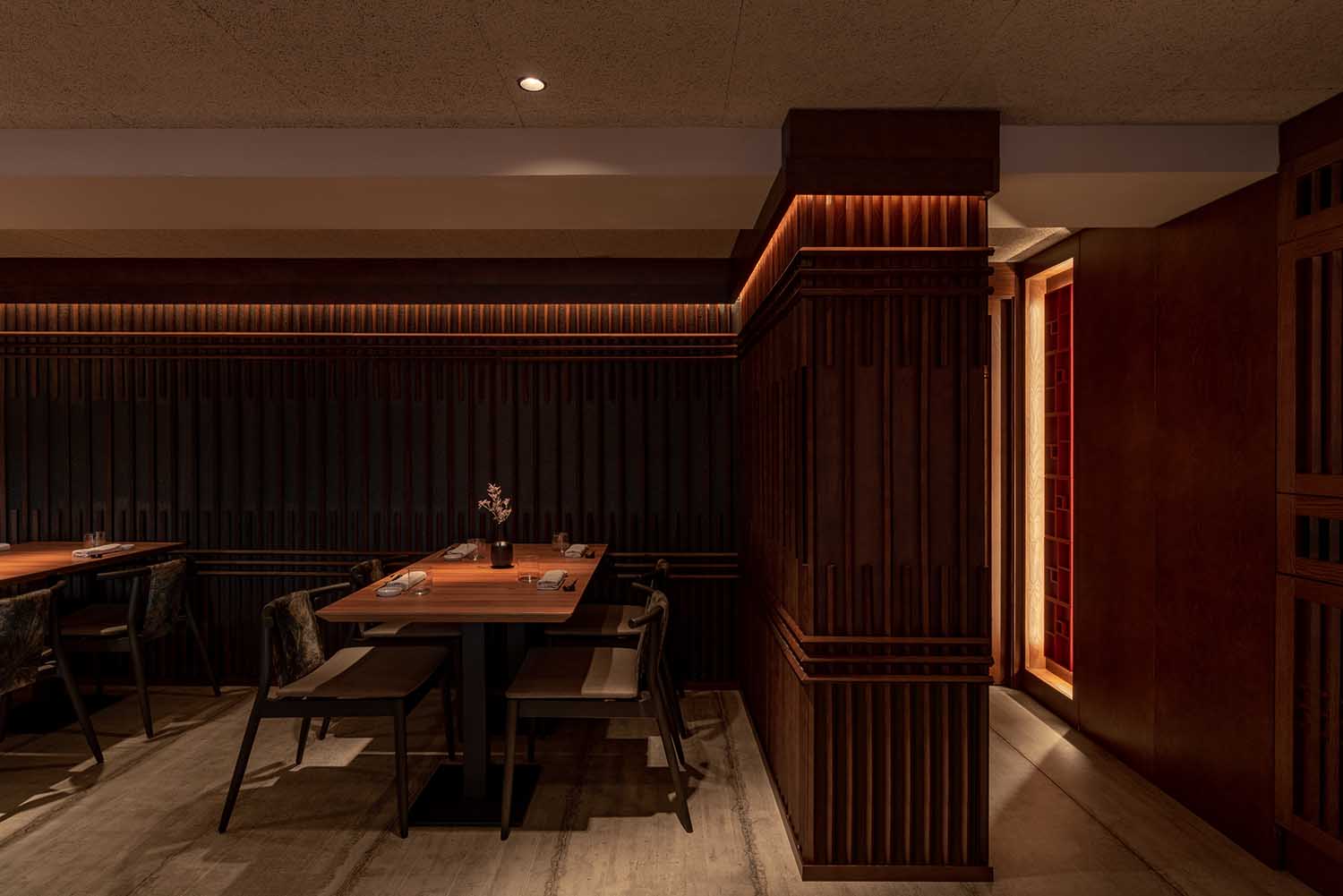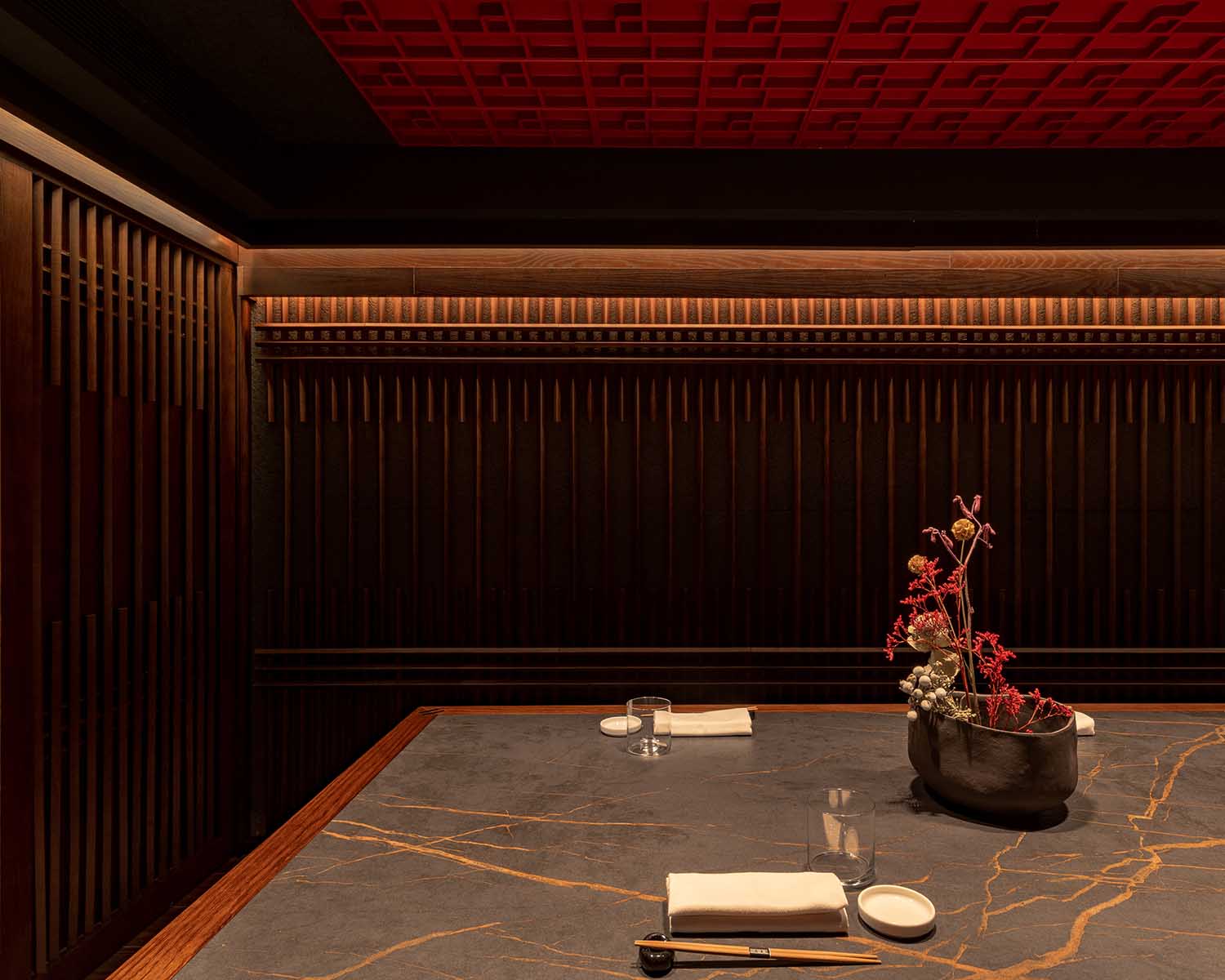 In a remarkably short span of time since its inauguration, Ta-Kumi Madrid has garnered recognition and acclaim, earning a coveted place among the esteemed recommendations of the renowned Michelin Guide. This notable achievement serves as a testament to the restaurant's exceptional culinary prowess and unwavering commitment to excellence. Within the confines of this exquisite establishment, patrons will embark upon a culinary odyssey, where the harmonious fusion of superior ingredients and masterful culinary craftsmanship serve as the bedrock of the dining experience. Every culinary creation is meticulously crafted, showcasing an unwavering commitment to precision and an acute sense of detail. The harmonious fusion of flavors and textures within each dish is a testament to the chef's artistry, ensuring a truly gratifying experience for even the most discerning connoisseurs.
Ta-Kumi Madrid has emerged as an essential destination for aficionados of Japanese cuisine within the vibrant culinary scene of the Spanish capital.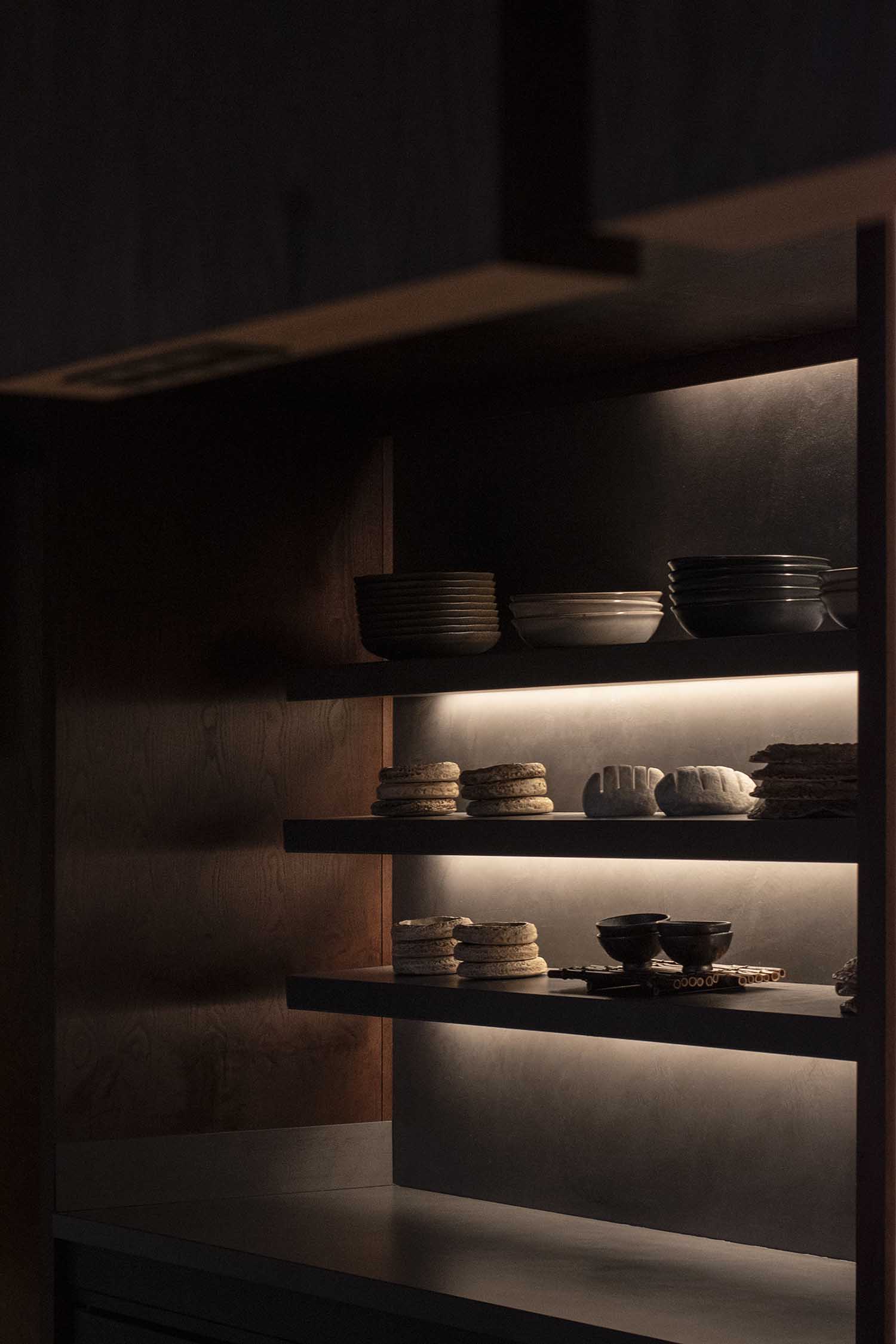 In this harmonious fusion, the artistry of culinary mastery converges with a meticulously crafted ambiance, resulting in a holistic encounter that transcends the boundaries of the senses.
Immerse yourself in the enchantment of Ta-Kumi and uncover the genuine essence of Japanese gastronomy nestled in the heart of Madrid. Furthermore, it is imperative to acknowledge that within a span of less than a year since its inauguration, Ta-Kumi Madrid has already garnered recognition and endorsement from the esteemed Michelin Guide. This commendation solidifies its position as one of the preeminent gastronomic establishments in the city.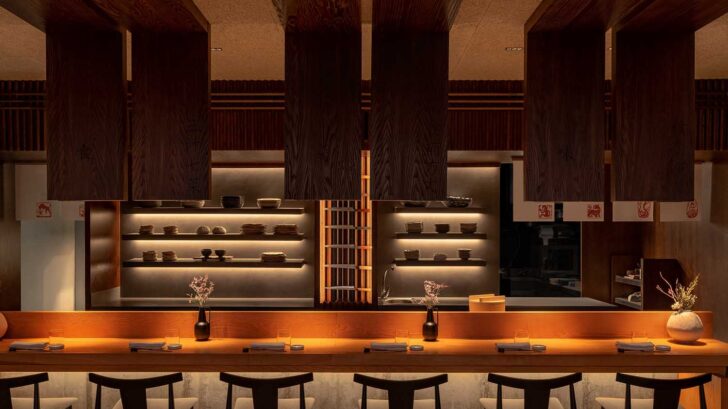 Project information
LOCATION: Claudio Coello St, 114, 28006 Madrid, Spain
BUILT AREA: 243 m2
OPENING DATE: November 2022