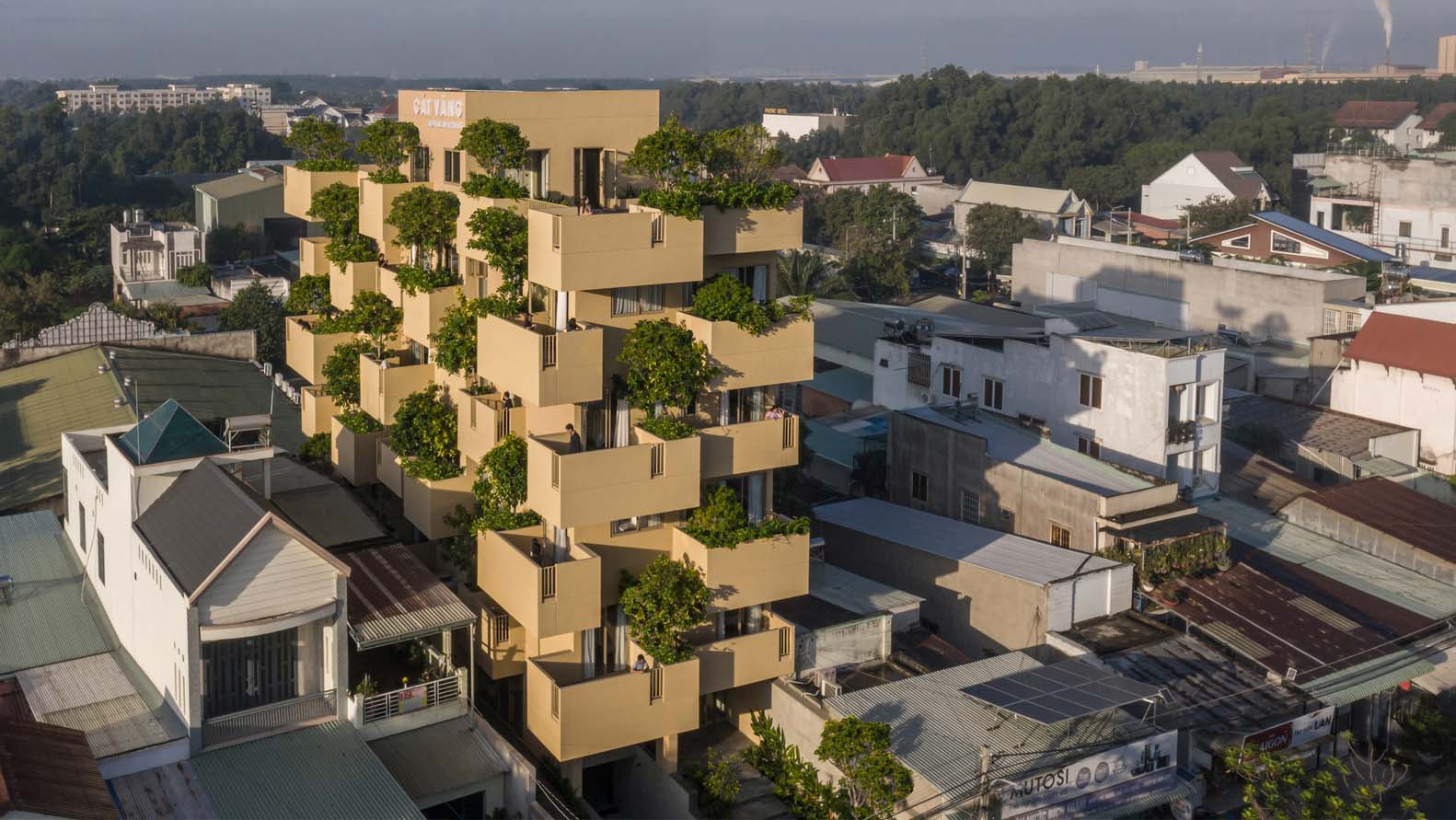 TAA DESIGN has recently completed work on the Flying Block Hotel, a complex of accommodations and resorts for professionals living and working in Phu My town. Situated in close proximity to Ba Ria Vung Tau province's paramount industrial parks, which boast an extensive array of robust heavy industrial factories and bustling container ports, this project aims to provide a harmonious blend of convenience and respite for its esteemed occupants. The project's primary objective is to enhance the overall quality of the living environment.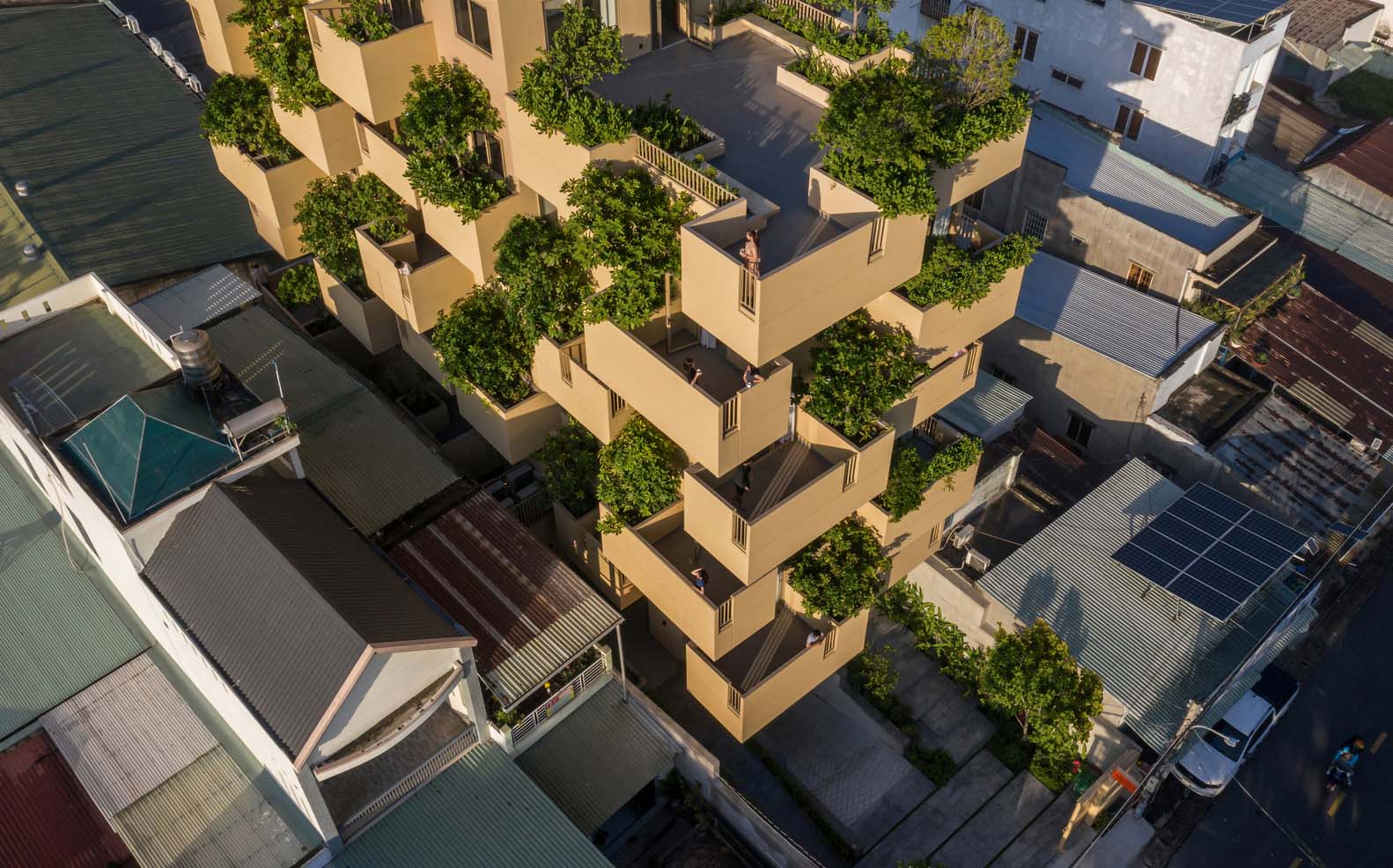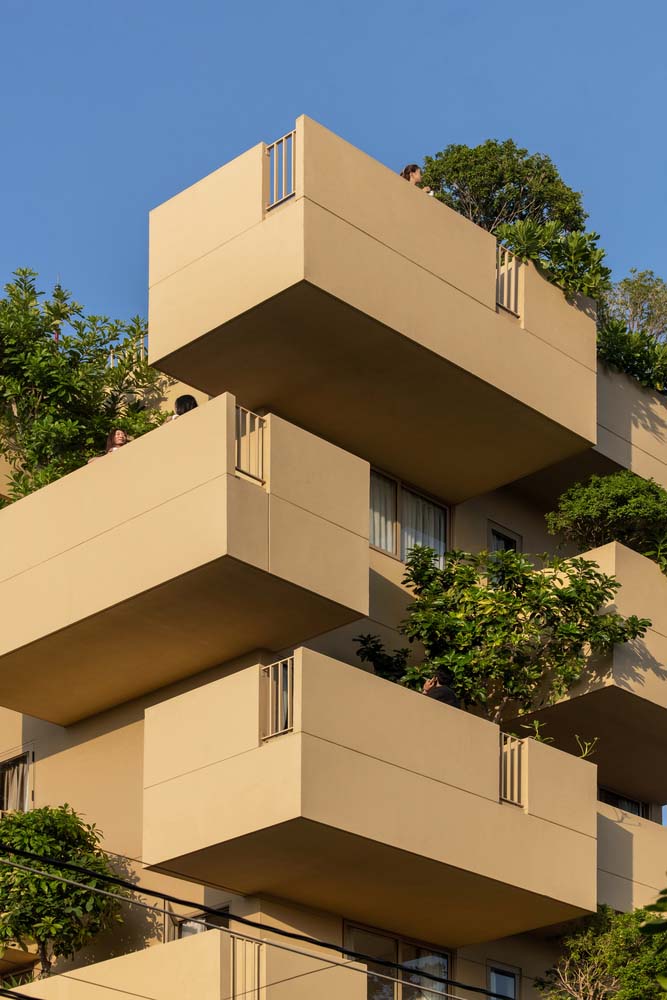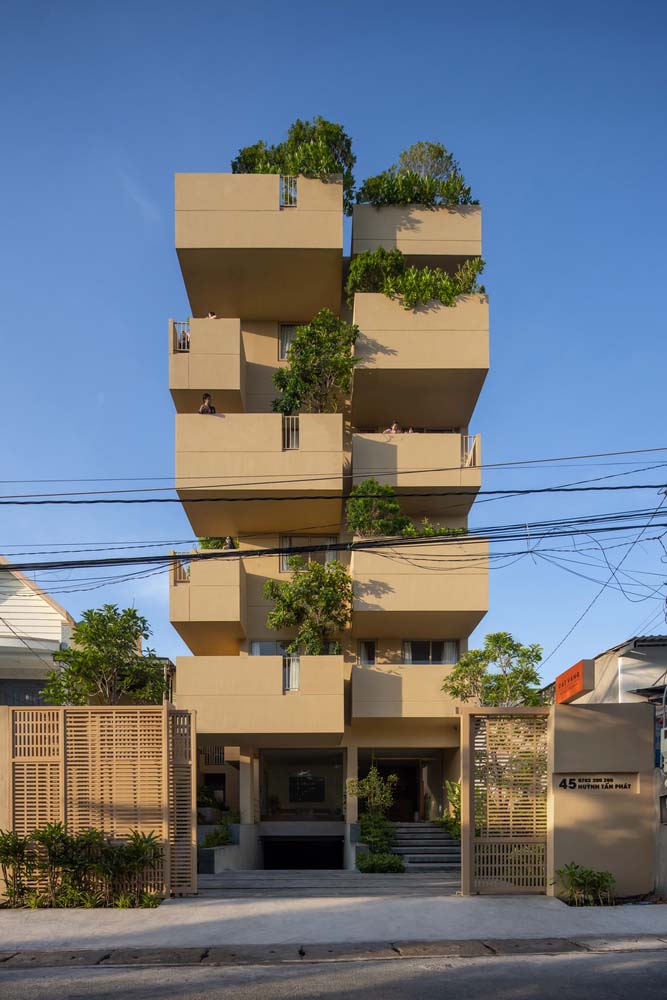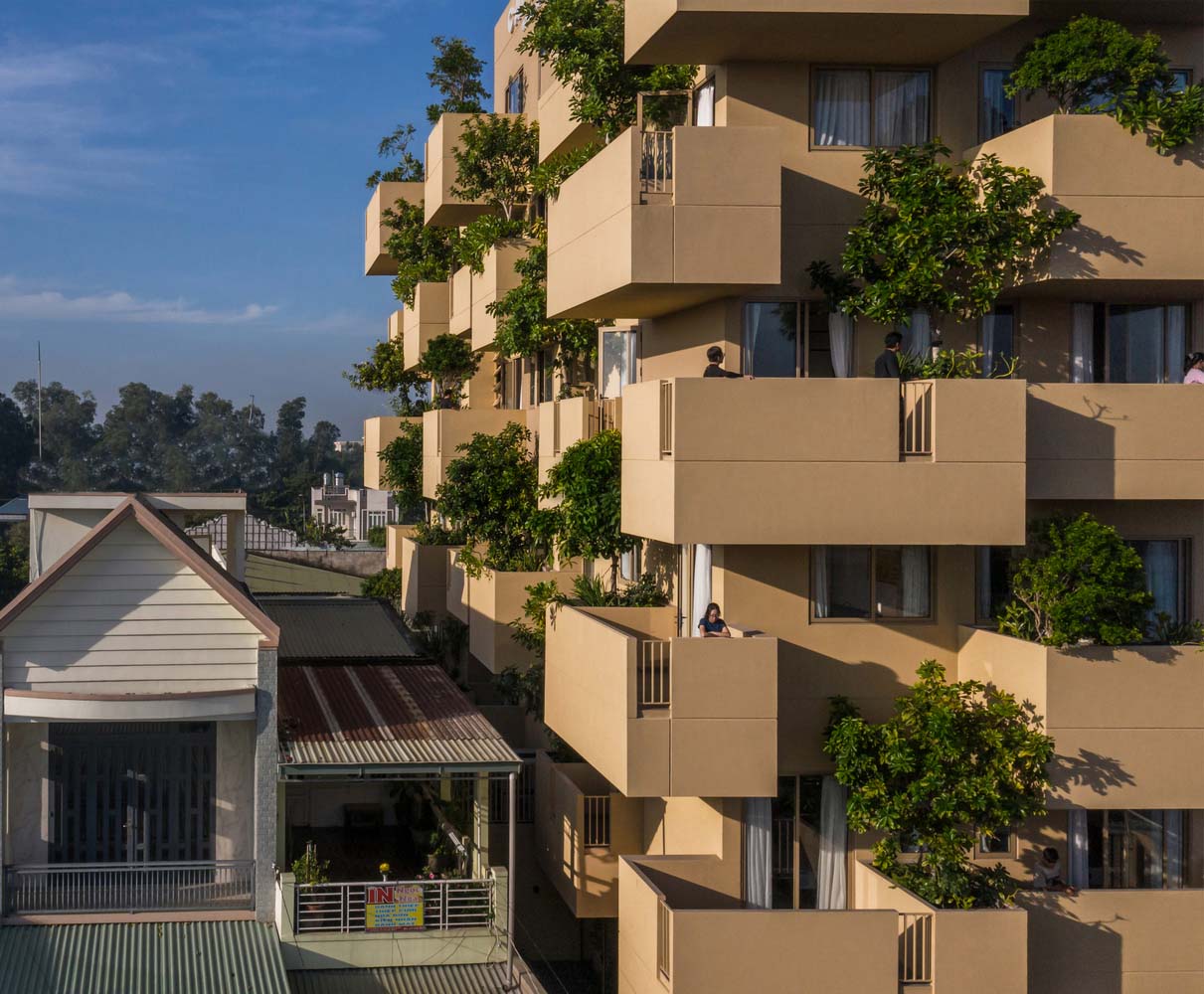 Flying Greenery Blocks
The design merges the beauty of nature with the functionality of urban spaces The design concept of incorporating "flying greenery blocks" with a width ranging from 2-3.5m is aimed at facilitating a diverse range of outdoor activities. These blocks seamlessly integrate elements such as gardens and elevated playgrounds into each space, thereby providing a harmonious blend of natural experiences and opportunities for relaxation. This thoughtful approach caters to the needs of individuals who have spent their day working in the industrial park, offering them a chance to unwind amidst a serene and verdant environment.
The blocks have been thoughtfully arranged in a staggered manner, allowing for the creation of vertical spaces that foster the growth and development of trees. This intentional design choice not only promotes a harmonious coexistence between nature and architecture but also contributes to a dynamic and vibrant rhythm on the facade.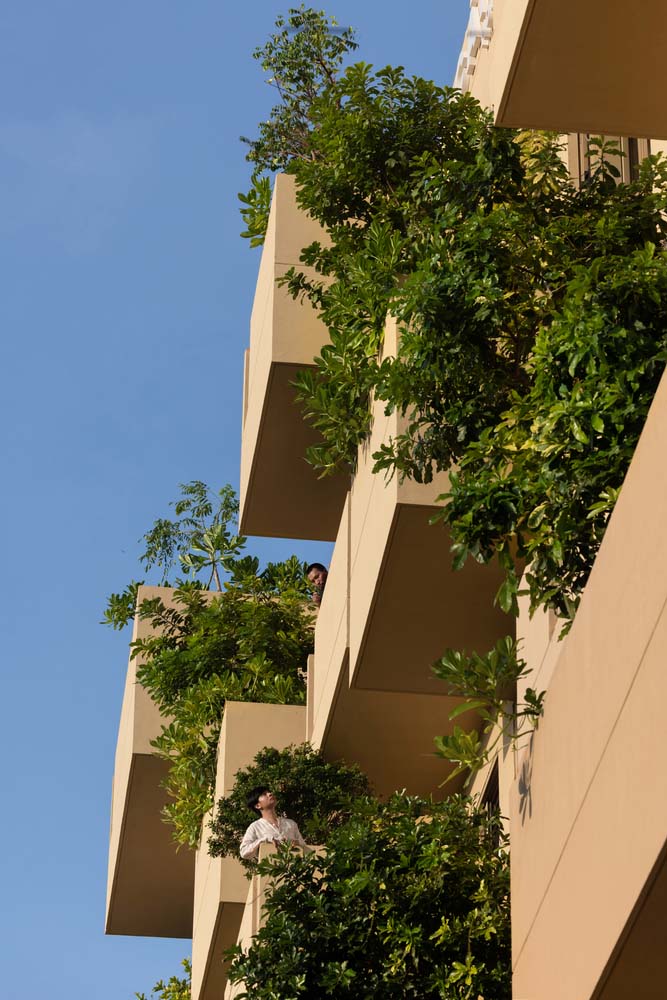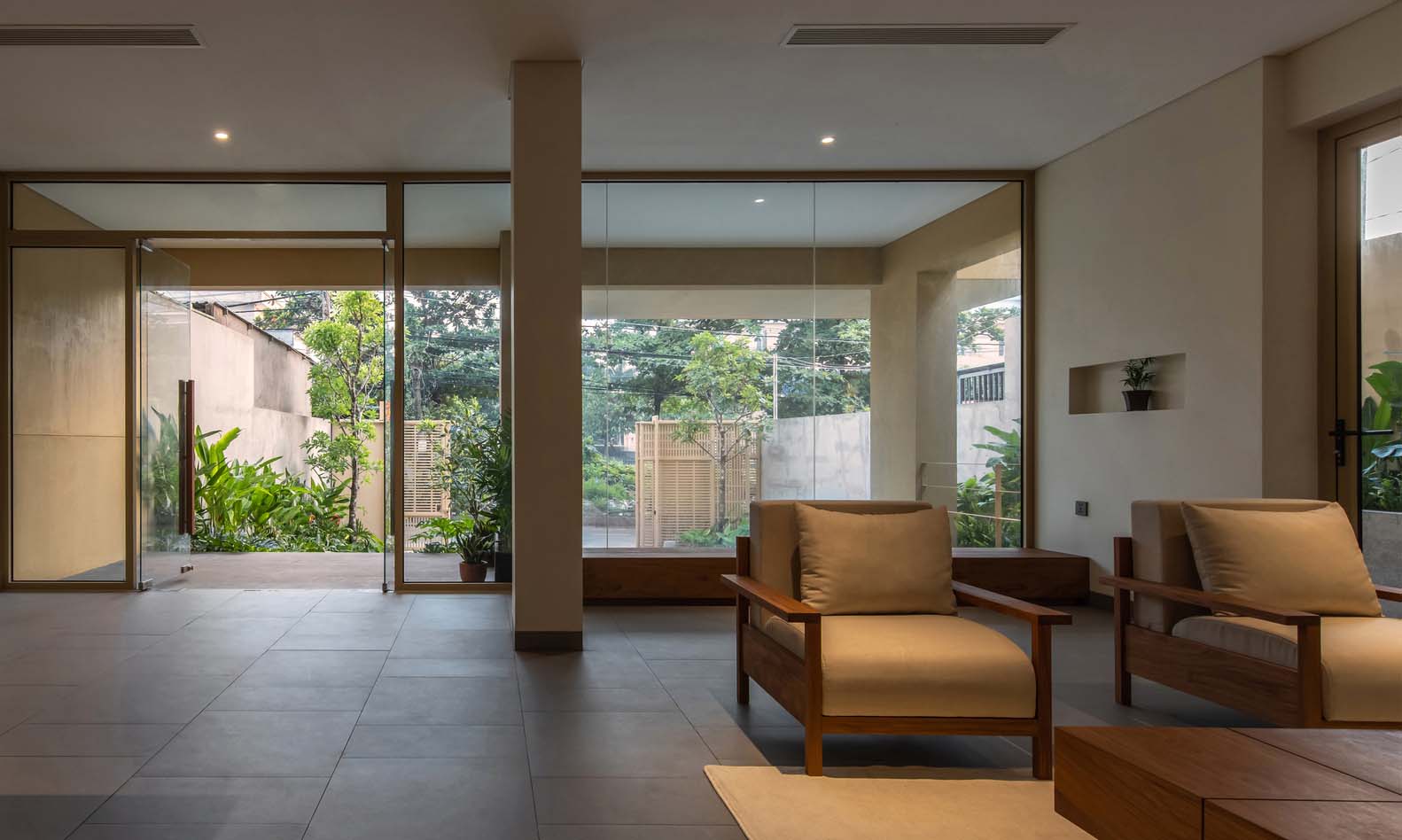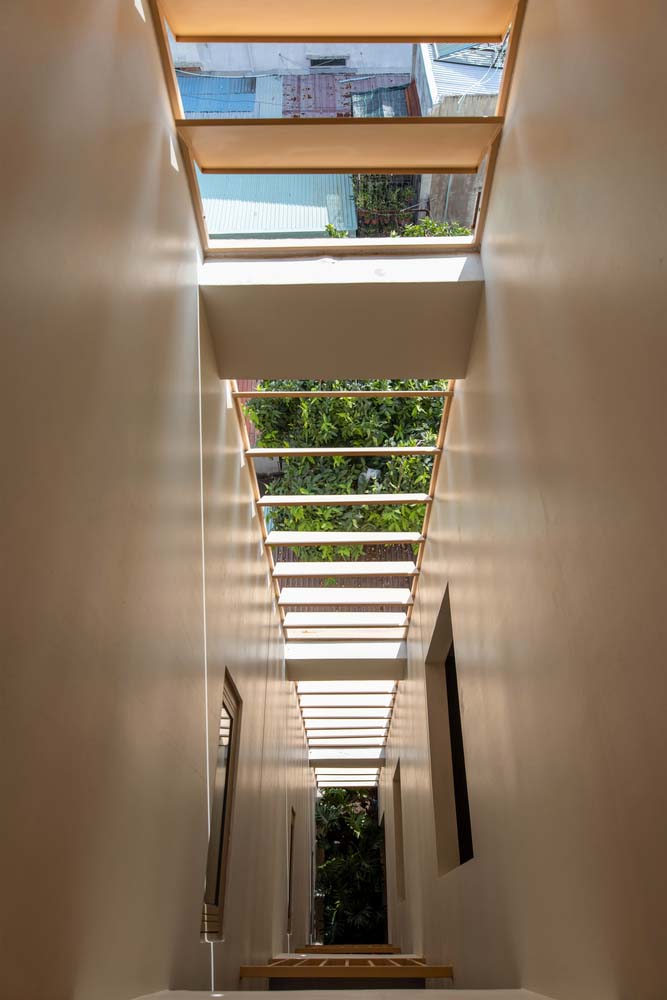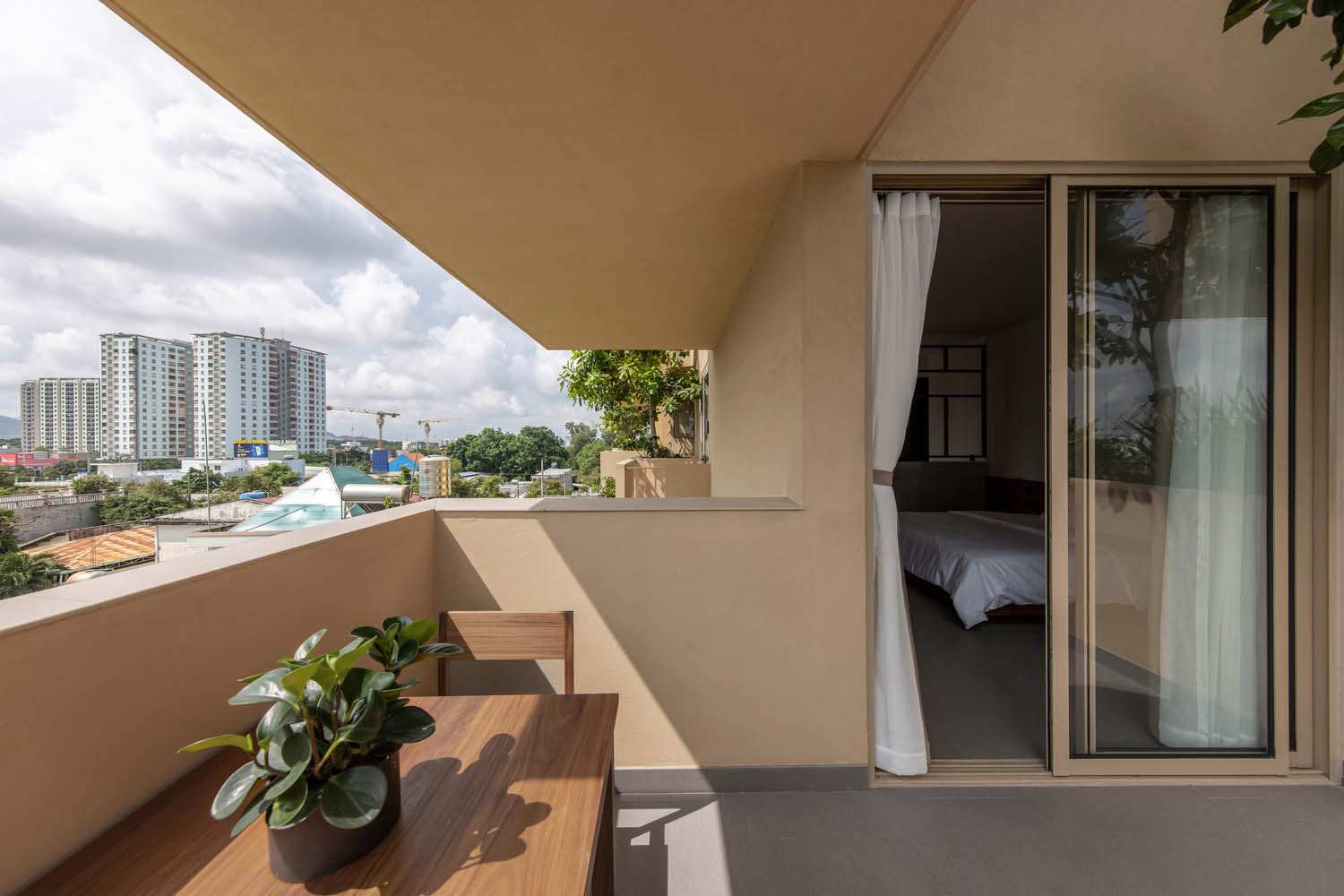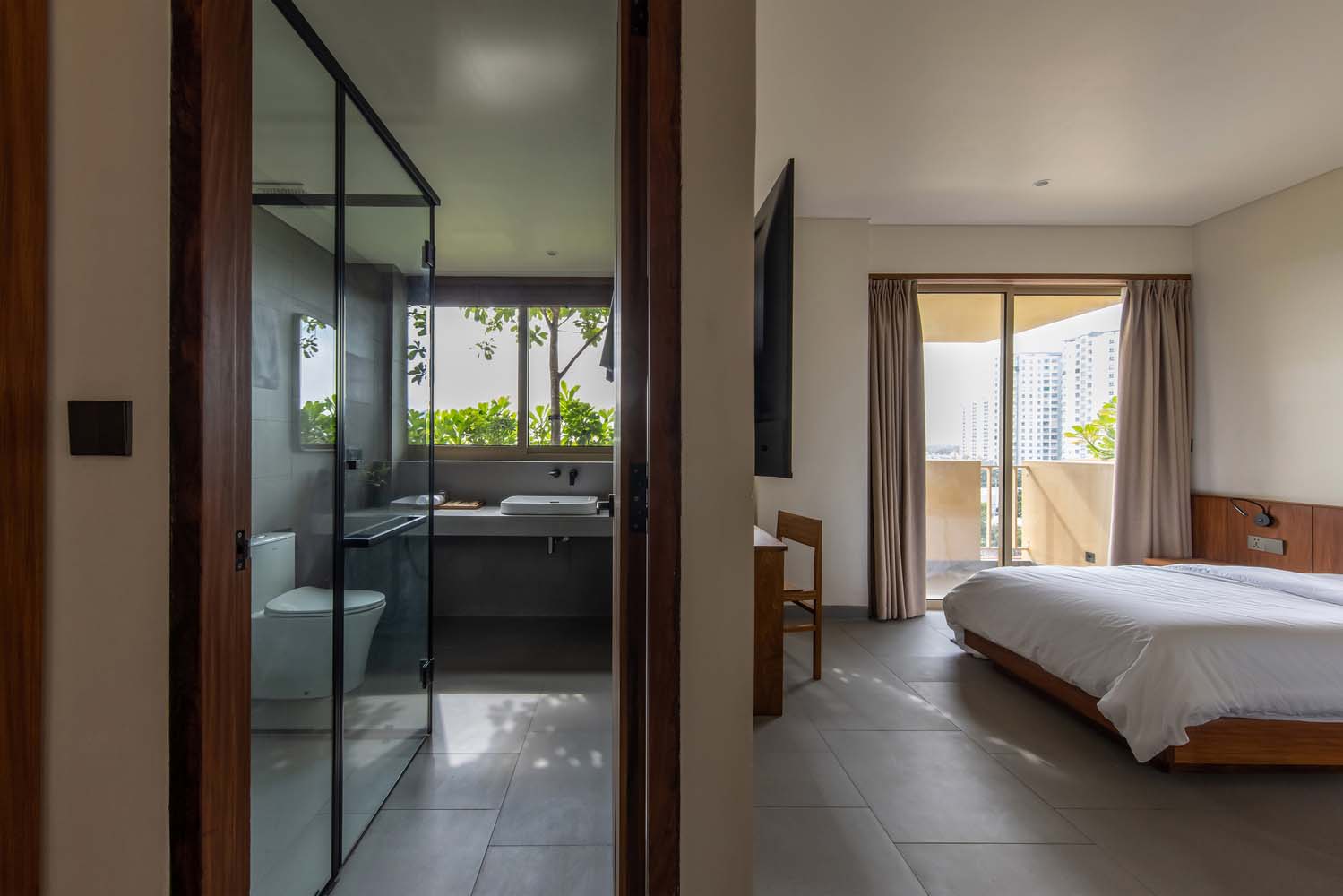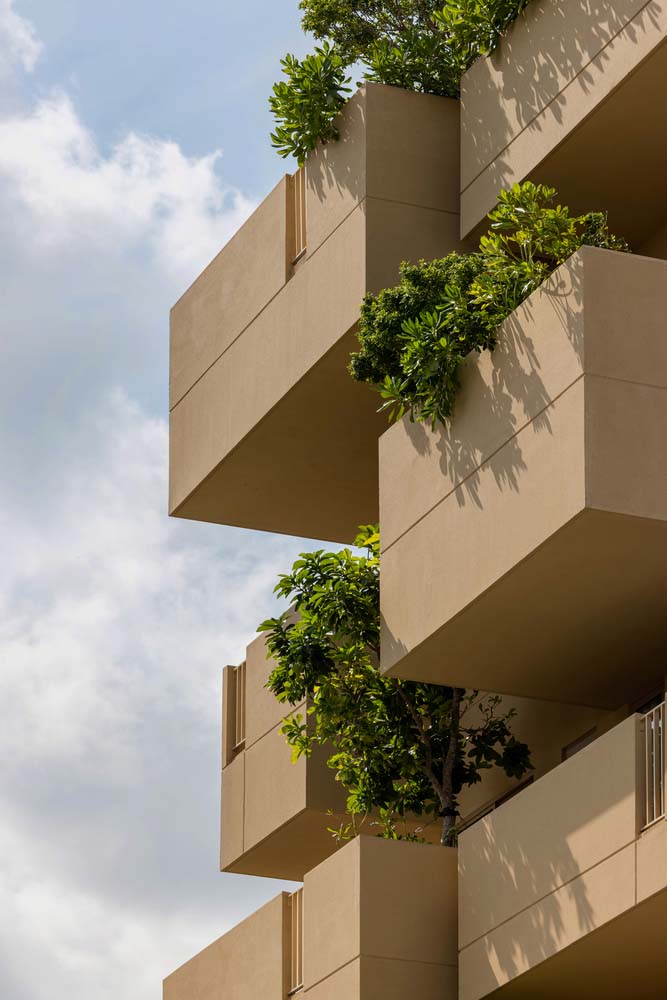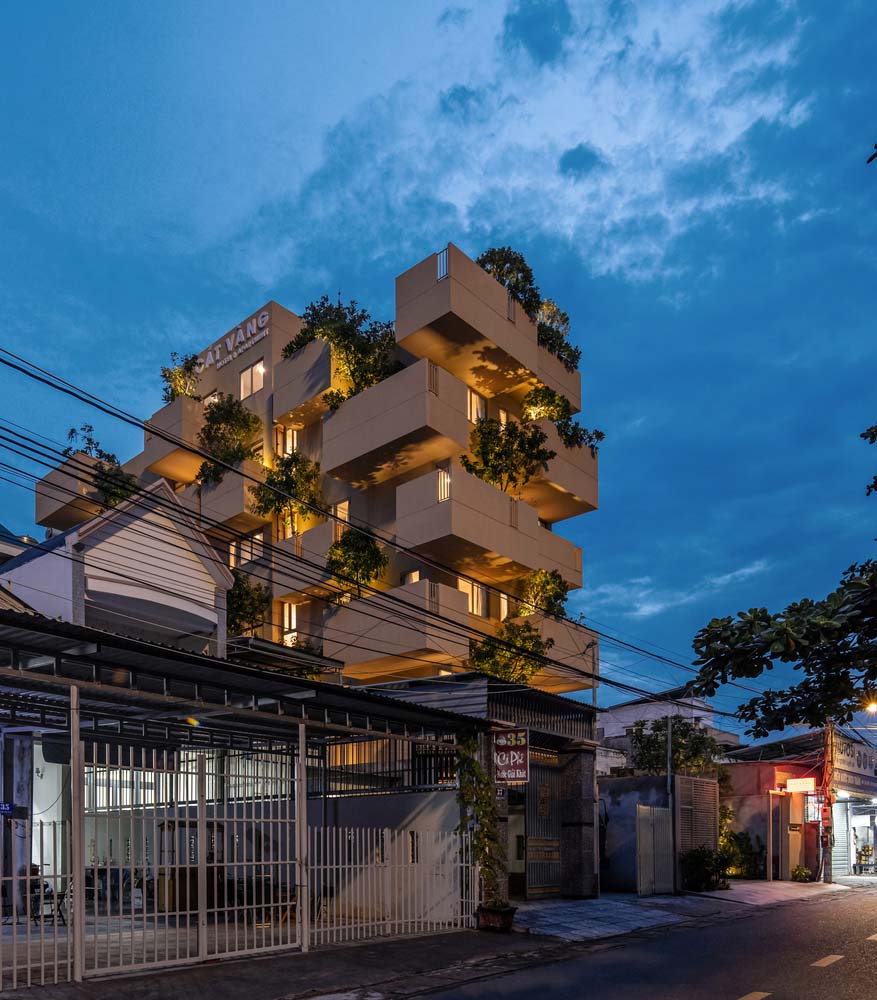 Ventilation and Sunshade
The design incorporates a thoughtful division into four distinct blocks, strategically utilizing the traffic lane as a natural ventilation gap to enhance the overall airflow within the space. The integration of elongated building blocks and expansive trees creates a harmonious interplay of shade, enveloping the building's surface.
The concept of 'The flying block' presents a design solution that endeavors to enhance the overall quality of living in urban high-rise complexes.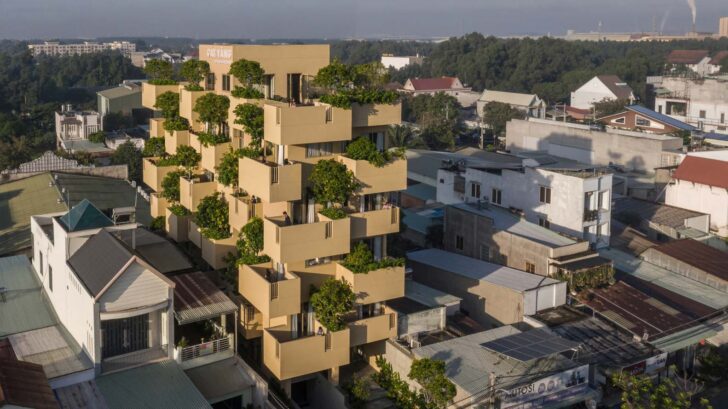 Project information
Architects: TAA DESIGN – taadesign.com
Area: 1200 m²
Year: 2023
Photographs: Hoang Le
Manufacturers: Taicera Tiles, Xingfa
Construction: Doricons
Principle Architect: Nguyen Van Thien
Architects: Nguyen Van Thien, Tran Anh Huy, Ngo Thi Bao Nhi.
City: Phú Mỹ
Country: Vietnam