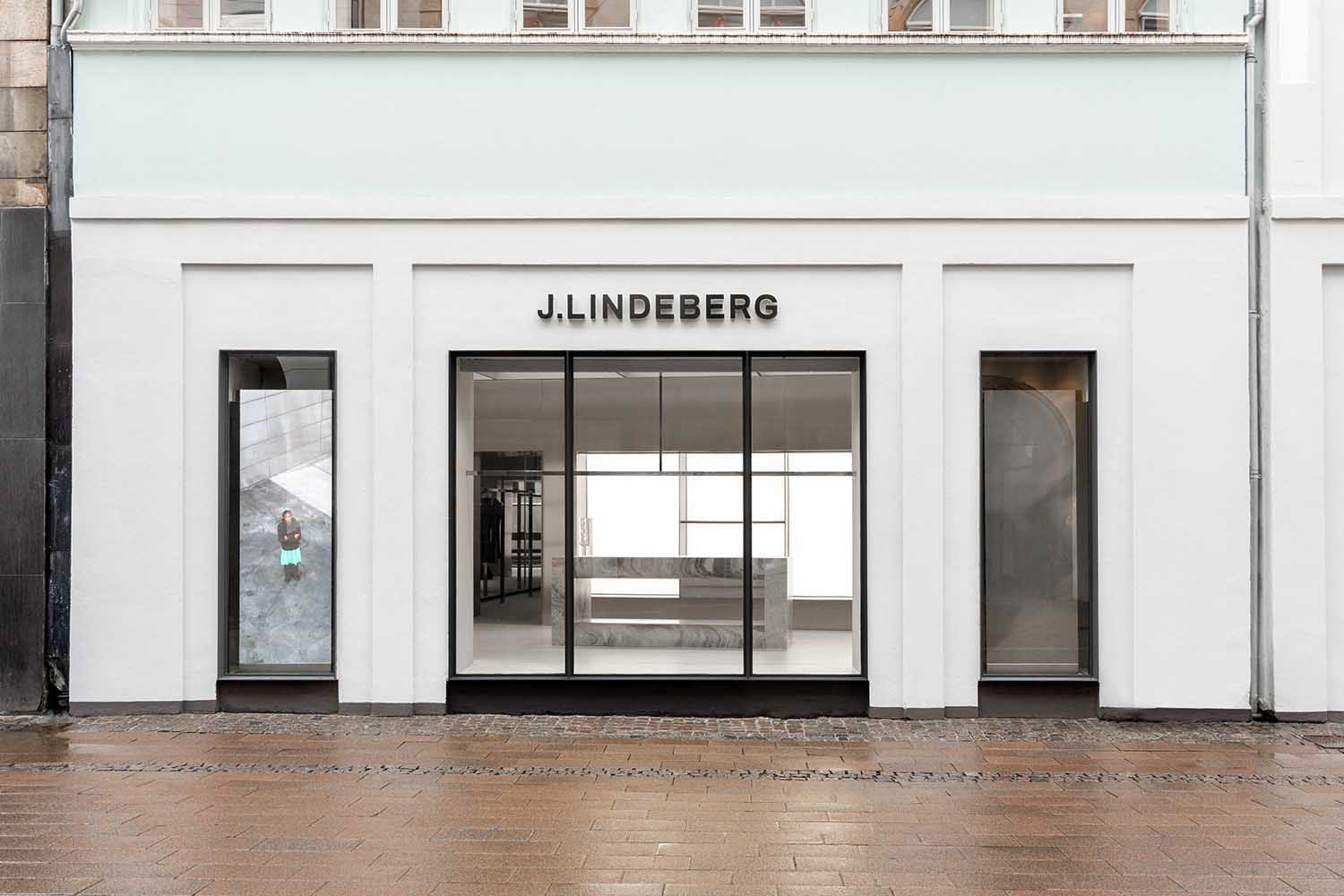 Fashion brand J.Lindeberg has opened a brand new flagship store in the vibrant city of Copenhagen. The former Burberry store has undergone a remarkable transformation, seamlessly embodying a sporty universe that harmoniously combines cutting-edge design and advanced technology.
J.Lindeberg's mission is to seamlessly unite the realms of fashion and sports, forging a harmonious connection between diverse cultures, innovative ideas, dynamic activities, vibrant individuals, and thriving communities. With a keen eye for captivating contrasts, the company consistently creates a lasting impression, and the new store is certainly no different. With a keen emphasis on design and technology, the store seamlessly integrates elements from these two realms, resulting in an innovative and visually captivating space. Notably, the incorporation of digital elements stands out as one of its defining features. The corner screen serves as a captivating 3D TV, seamlessly merging the digital realm with reality, thereby enhancing the shopping experience in a nuanced manner. Additionally, the ceiling can be adorned with a stunning array of over 300,000 vibrant colors, allowing for the creation of an enchanting ambiance during festive occasions or exclusive events. The design aims to foster a dynamic environment, promoting a sense of fluidity and prompting patrons to engage in further exploration.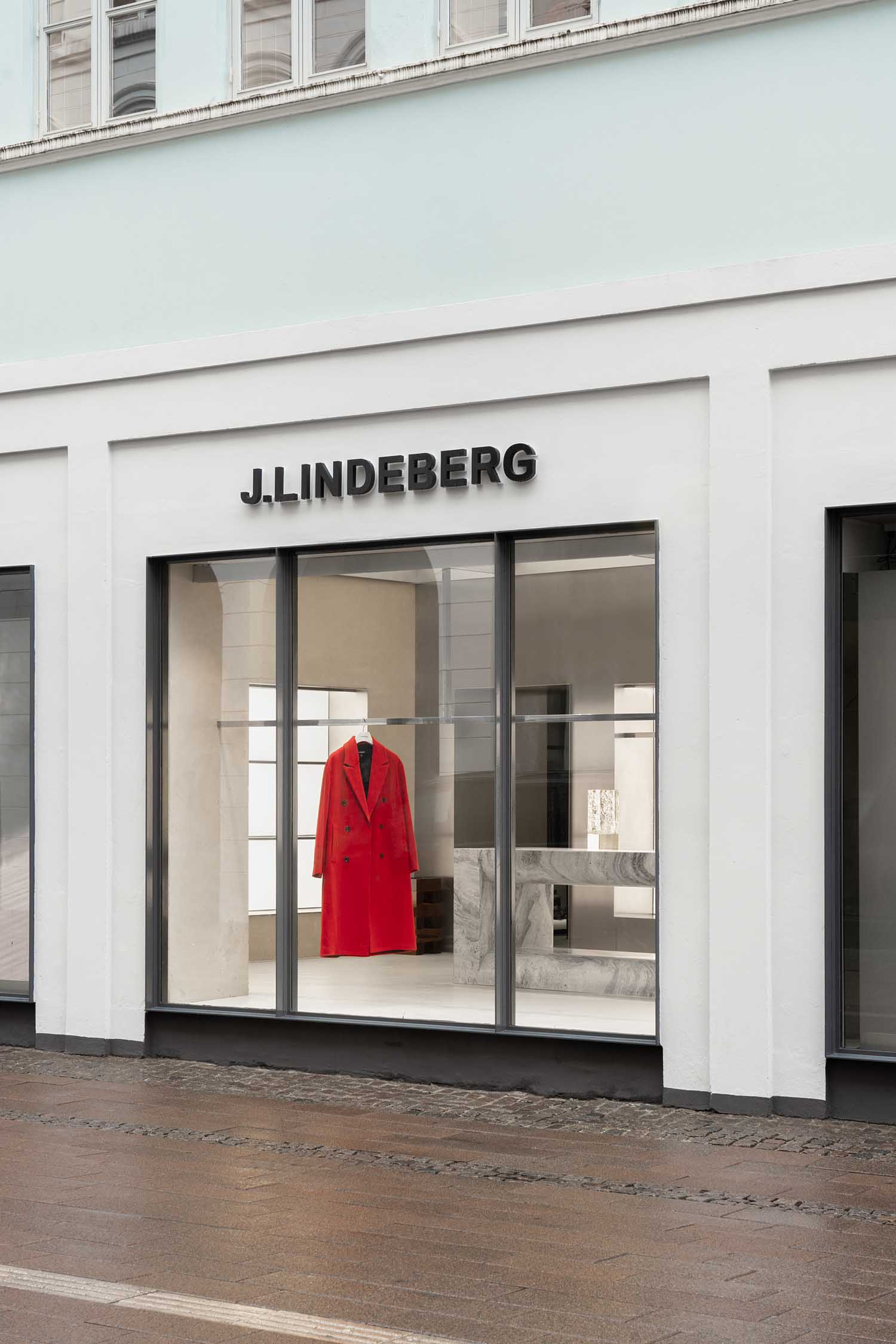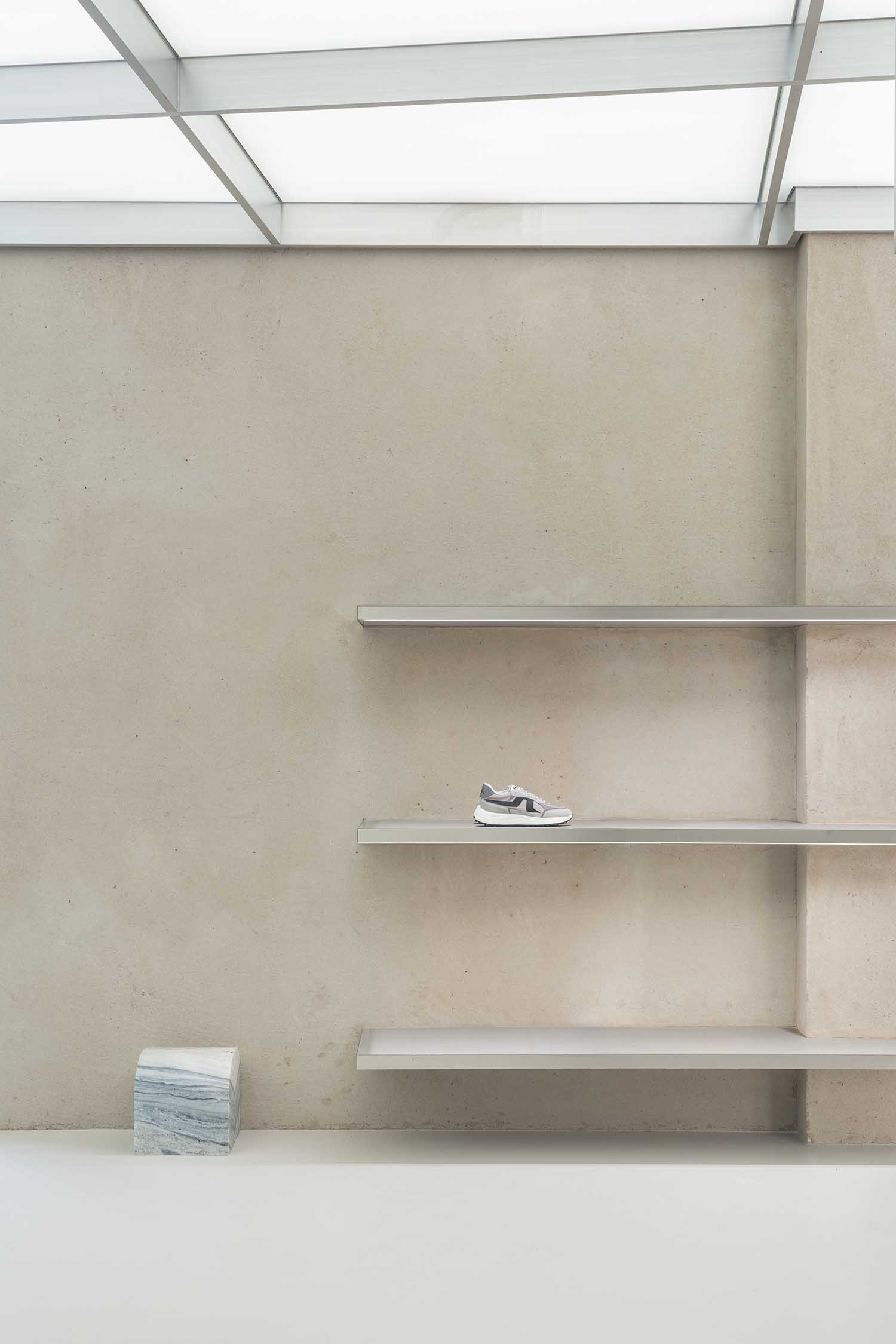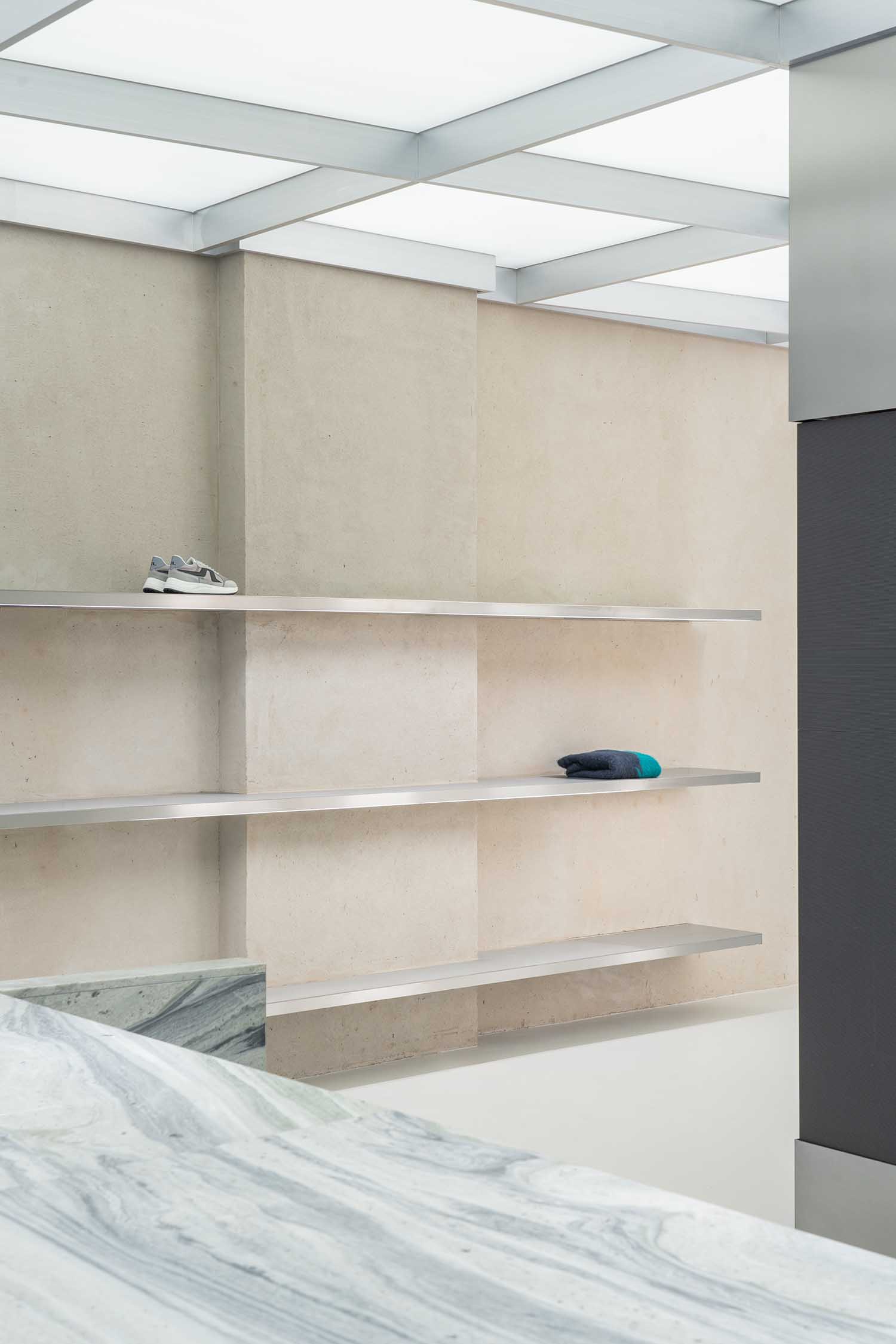 "We're excited to bring our new store concept to Copenhagen to keep connecting J.LINDEBERG with the world. The new store is innovative, active, and engaging, and shows our mission to bridge the unexpected and keep breaking
conventions"
says Hans-Christian Meyer, CEO, J.LINDEBERG.
Contrasts play a pivotal role in the overall design of the store, seamlessly blending elements of softness and hardness, curves and straight lines, as well as a balance between solidity and playfulness. The incorporation of various materials, including wood, steel, and flex mirrors, contributes to the captivating visual appeal of the design. These elements work harmoniously to create an illusion of expansiveness, enhancing the overall perception of space within the structure. The establishment adeptly employs clean, precise lines while skillfully incorporating elements of gentle curvature, resulting in an environment that effortlessly blends contemporary aesthetics with an inviting ambiance.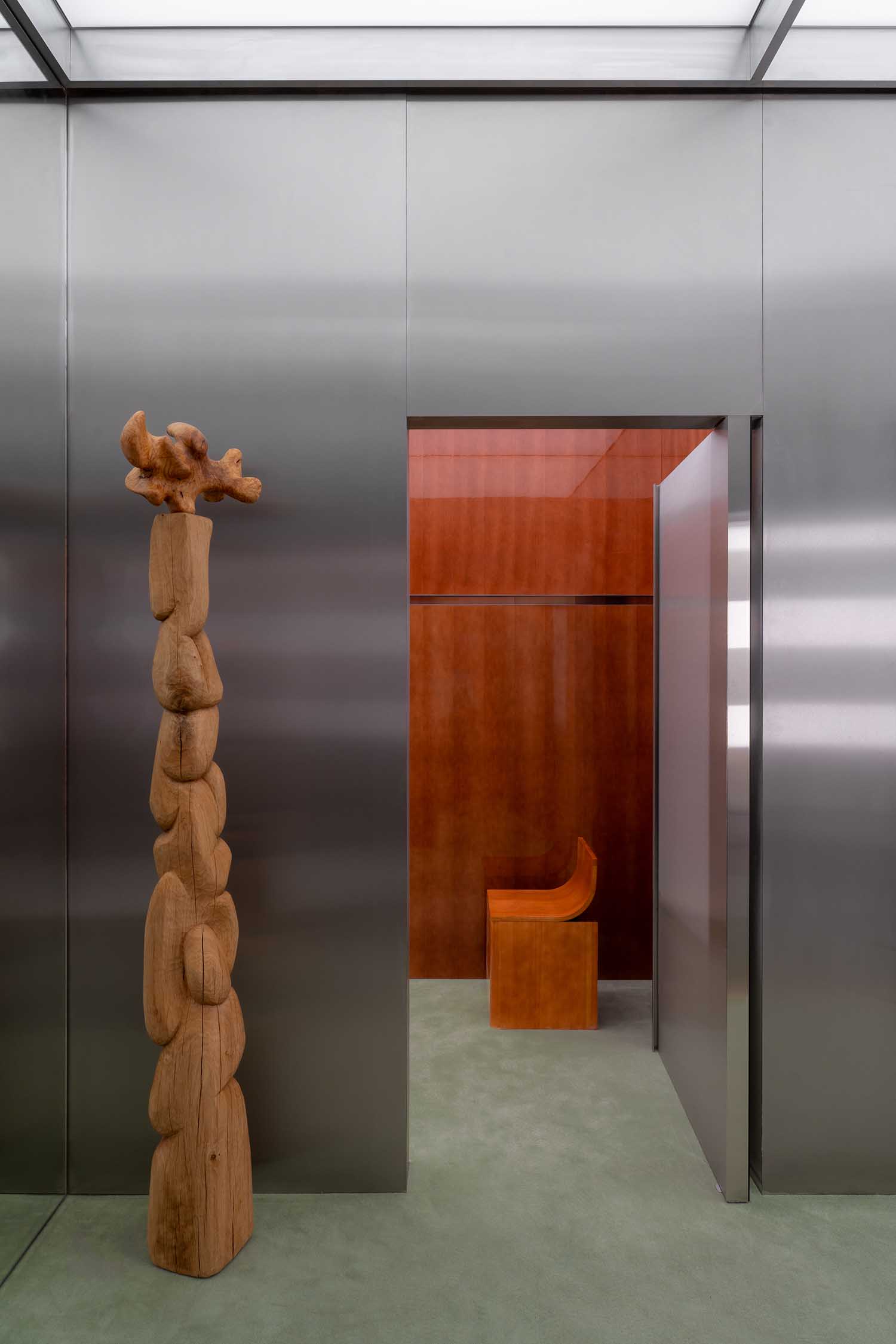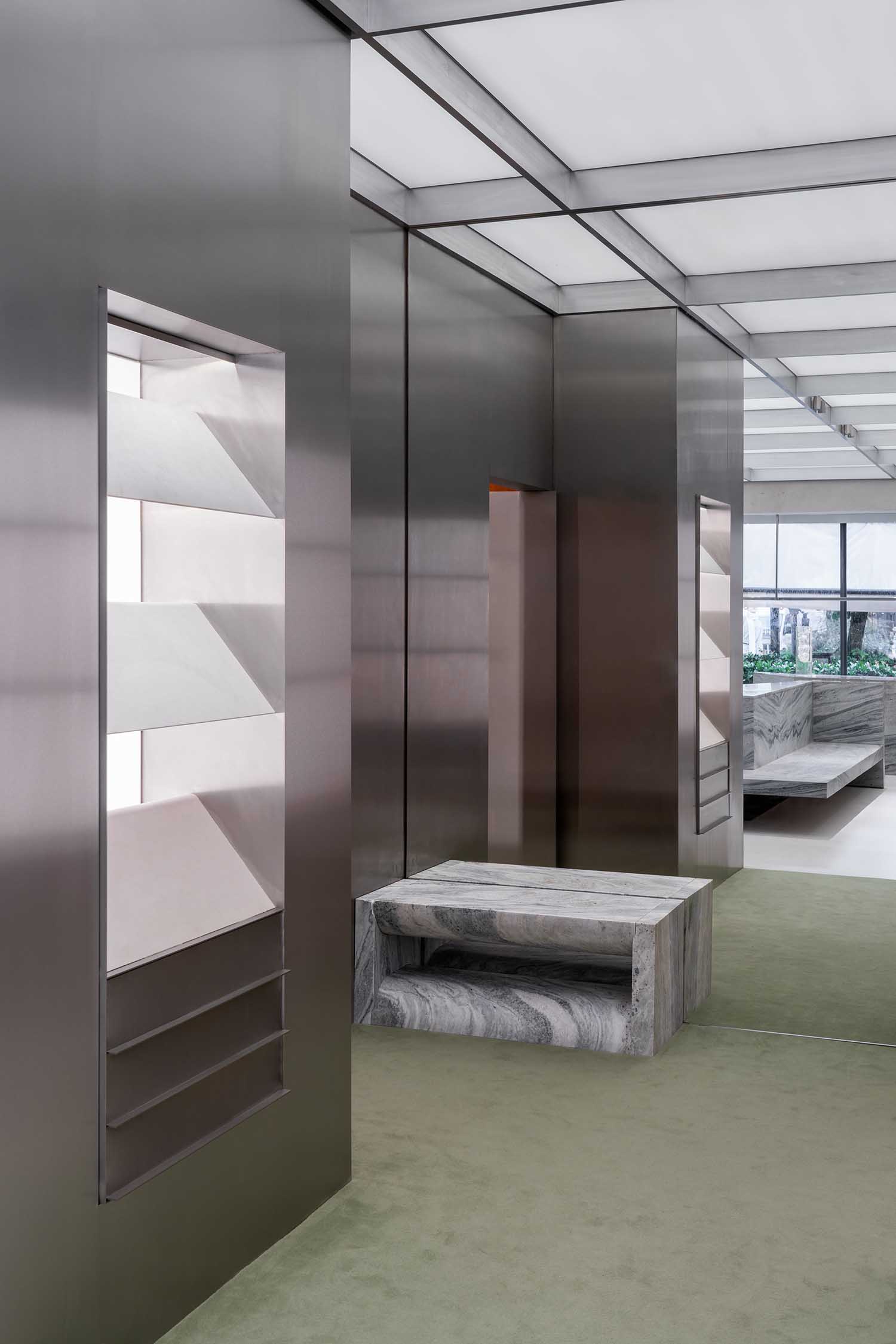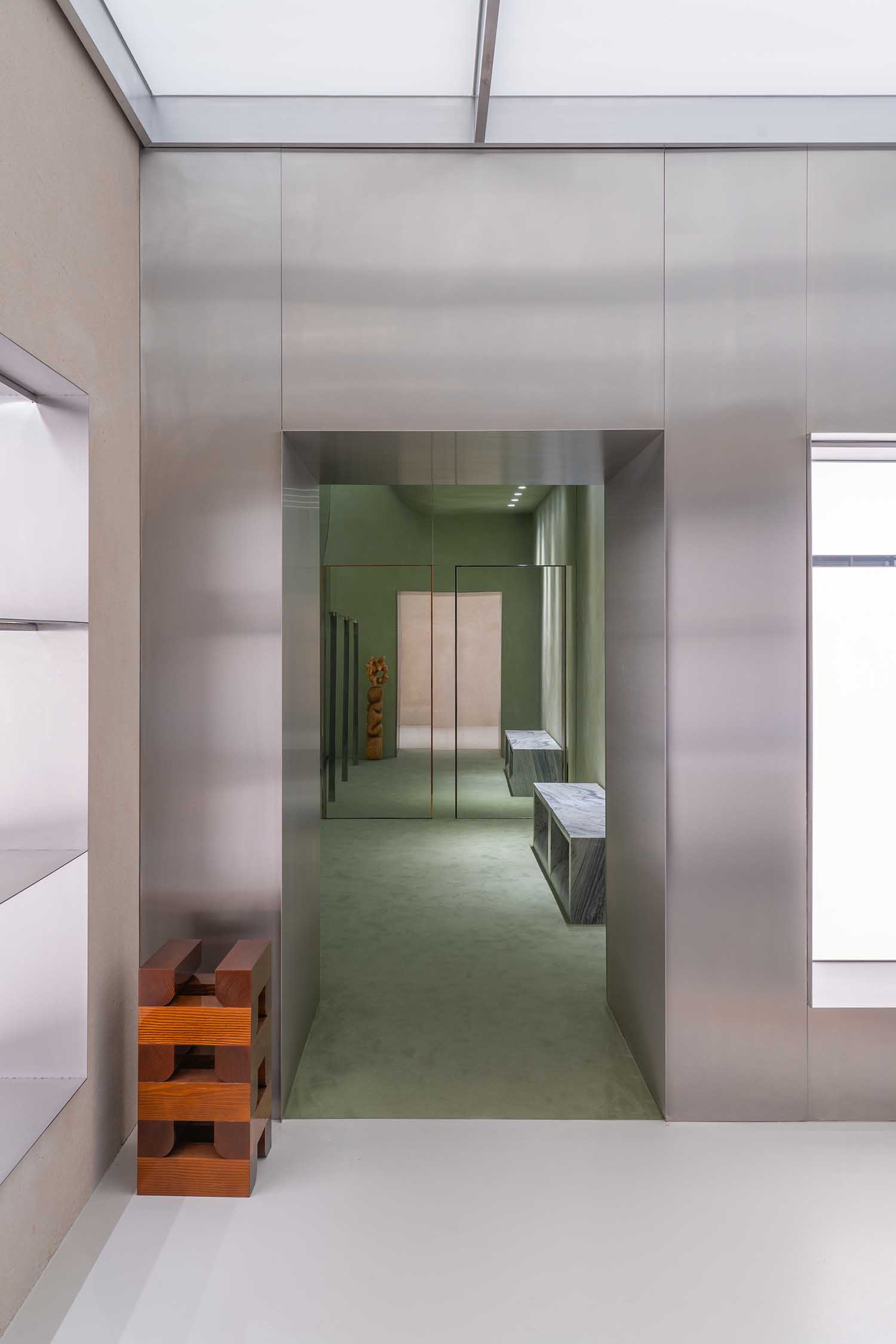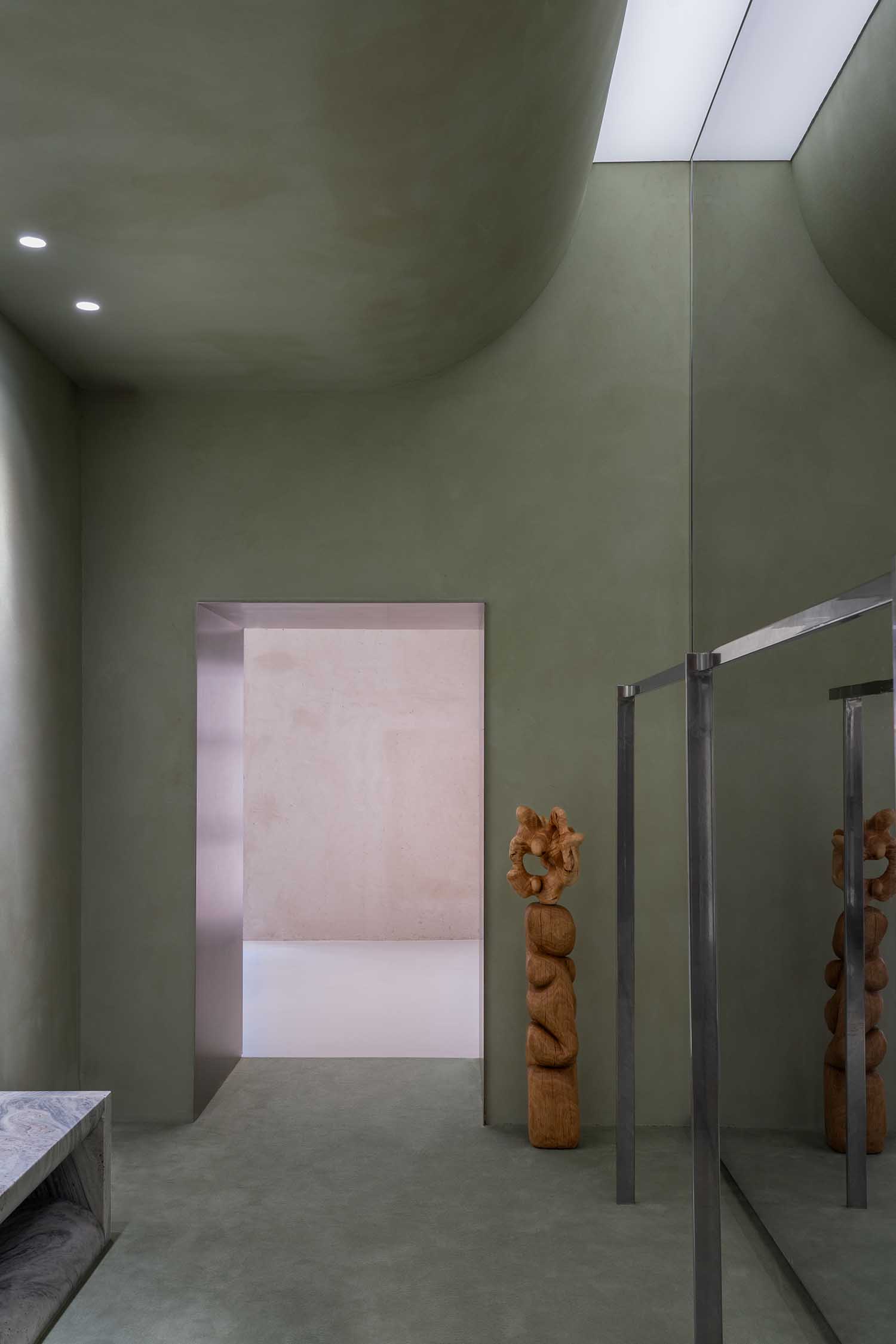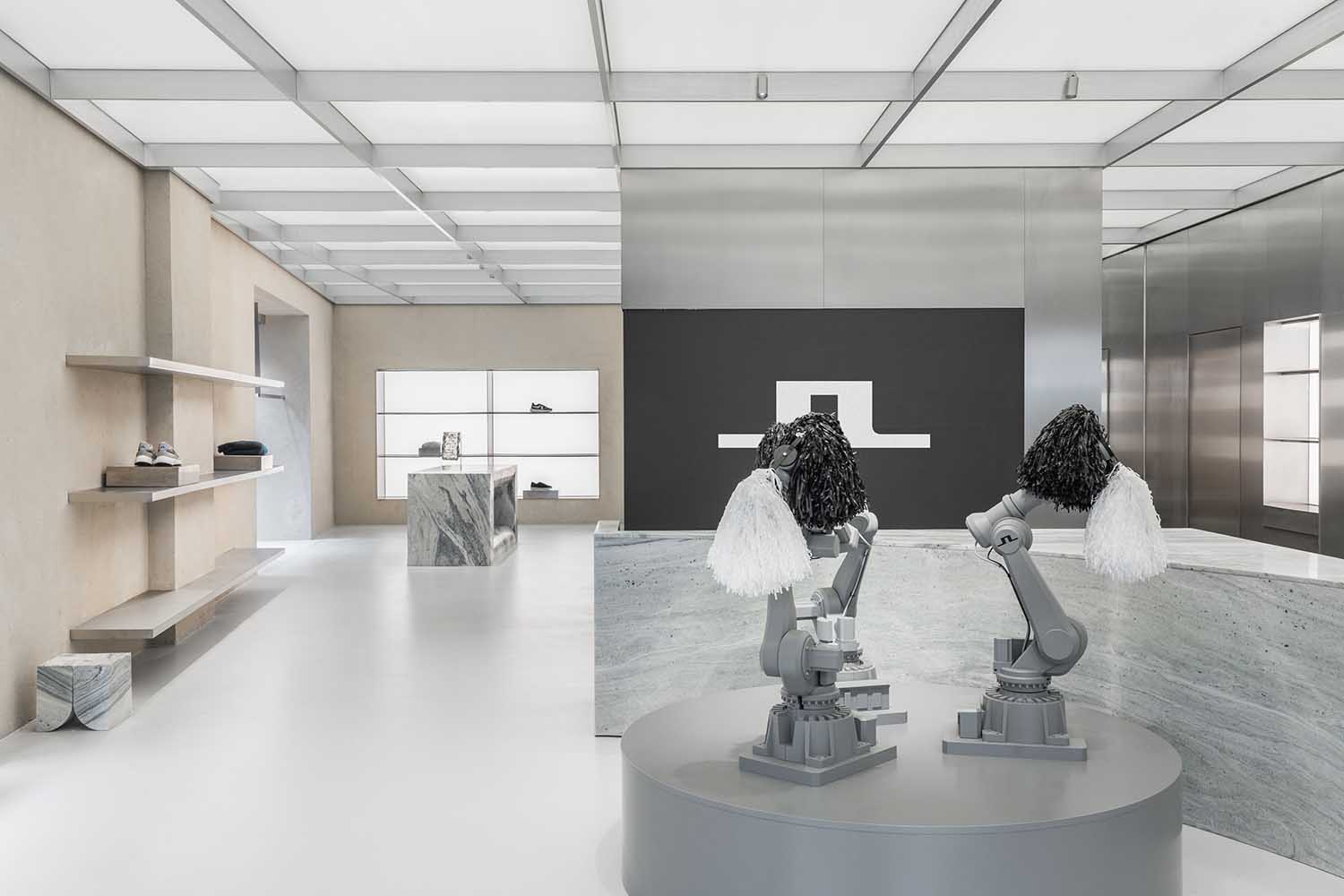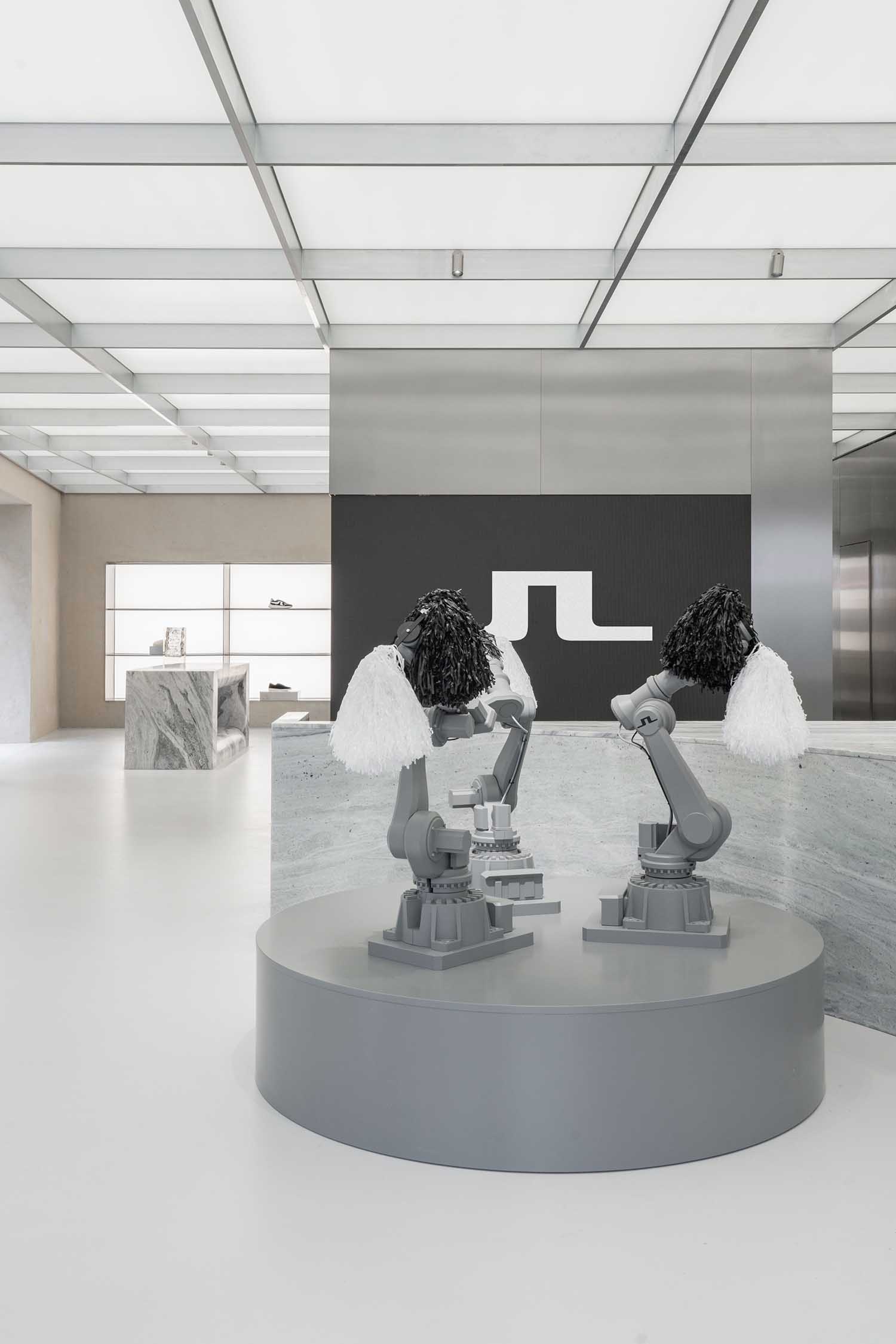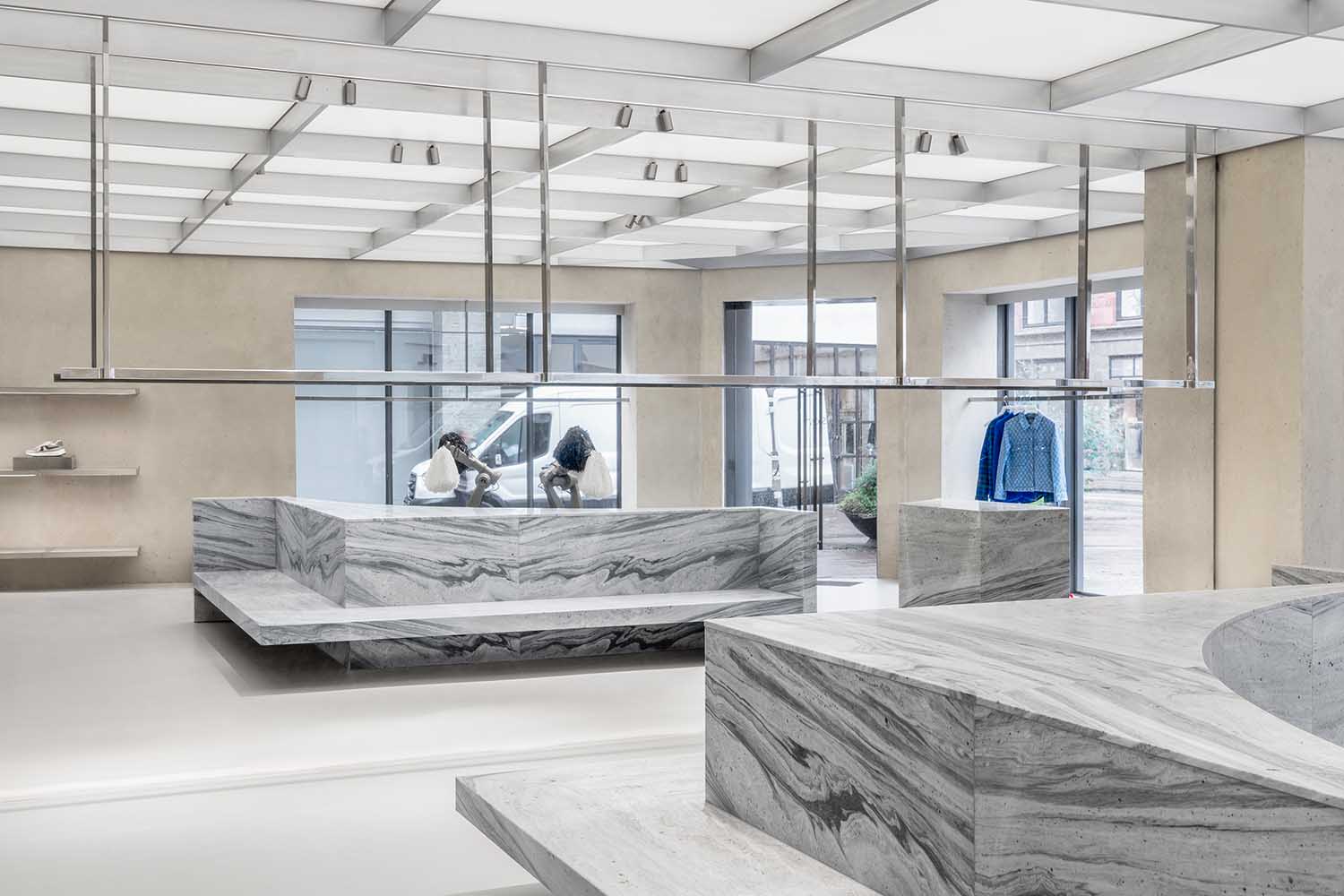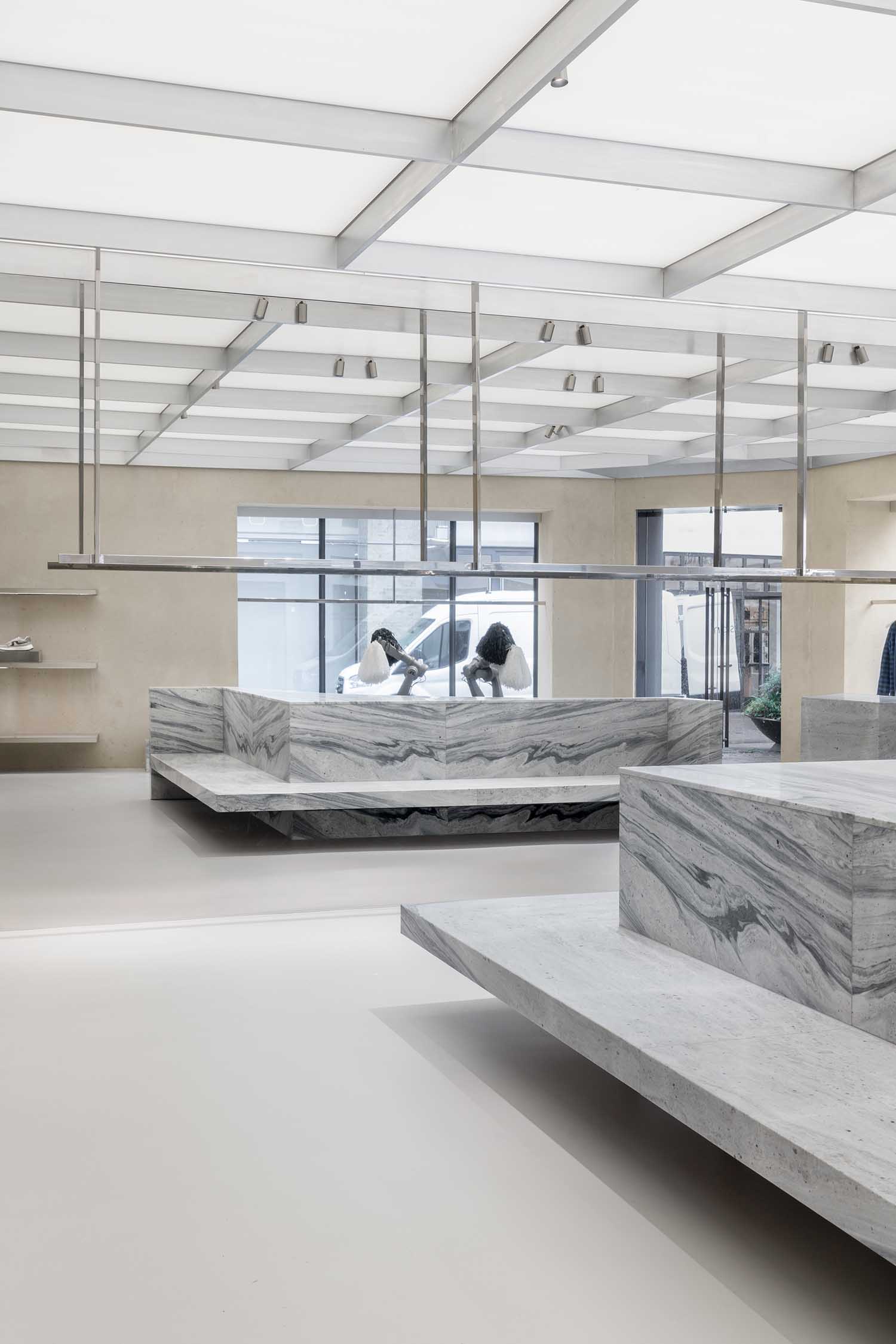 The new flagship store, a collaborative effort with the esteemed Thibaut Allgayer Design Studio, showcases a harmonious fusion of fashion and sportswear offerings. The store located at Østergade 21 has opened its doors on August 11th, 2023.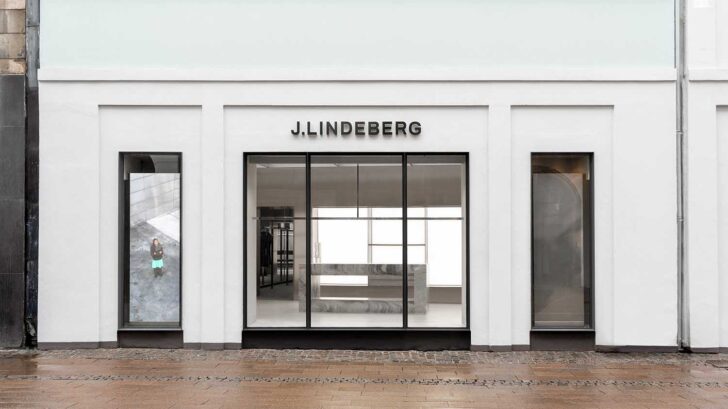 Find more information on jlindeberg.com