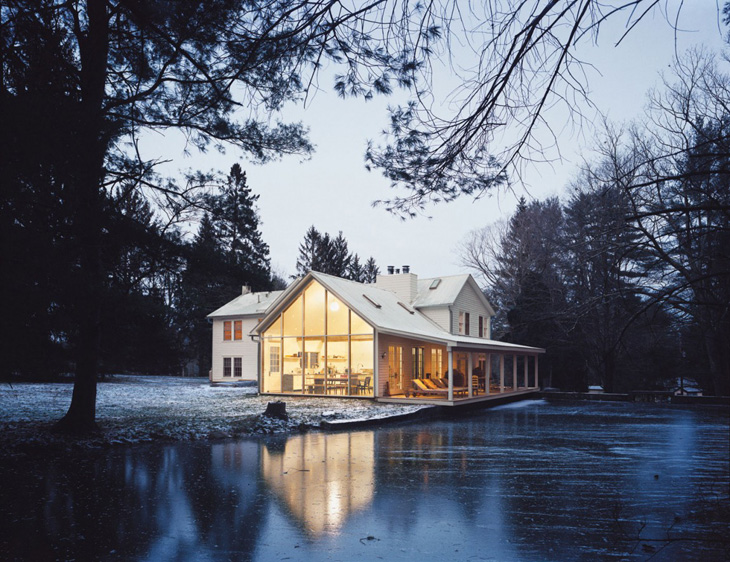 Located in Eldred, New York, Floating Farmhouse was completed by Givonehome. The home was originally built almost two hundred years ago, and was remodeled to its present state in 2012.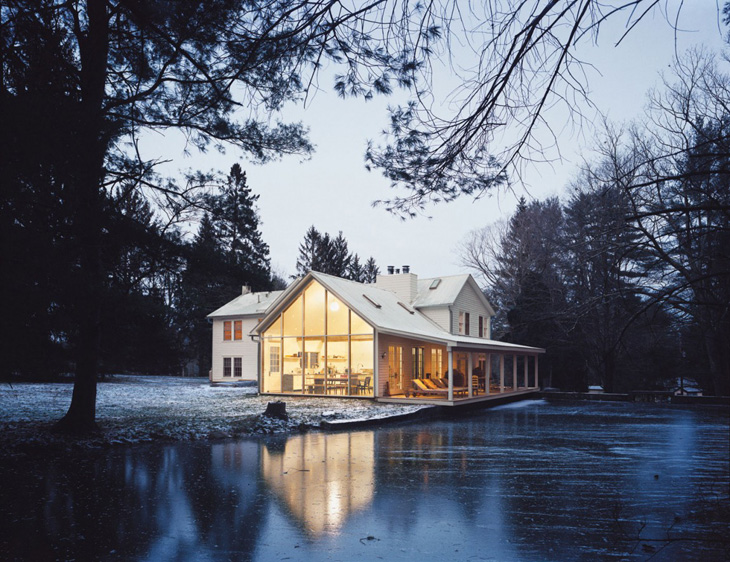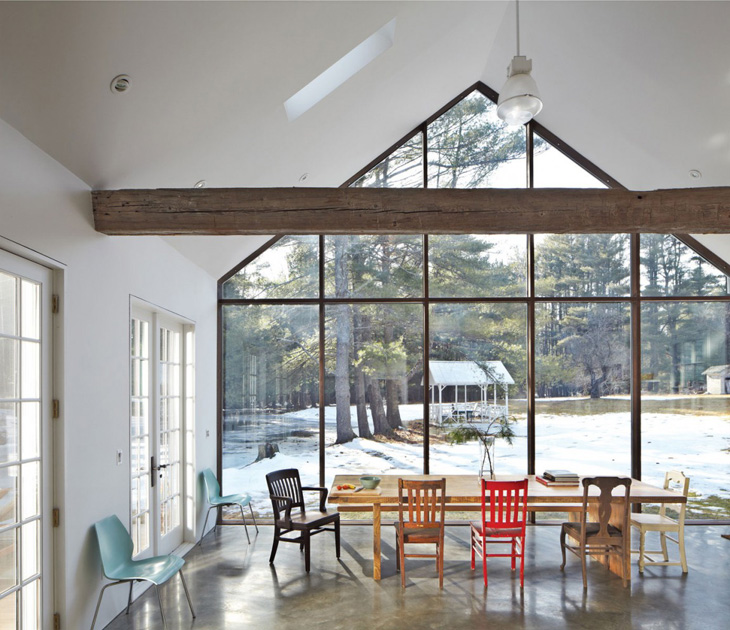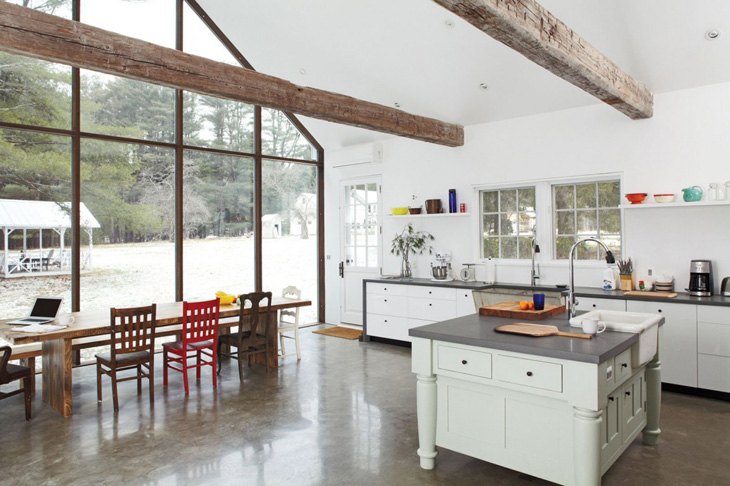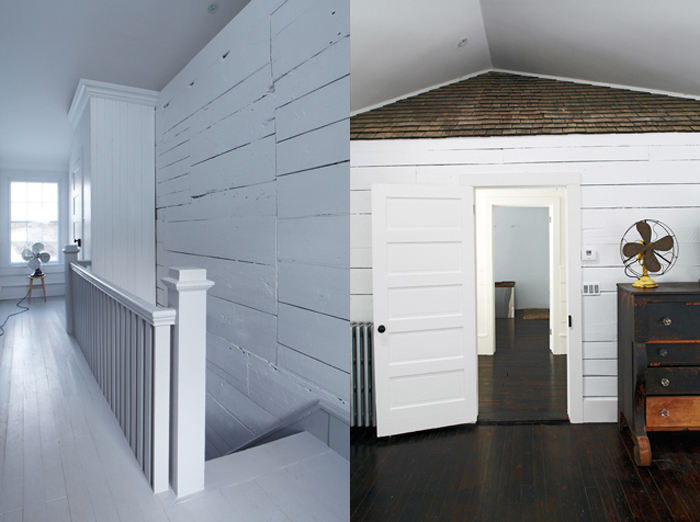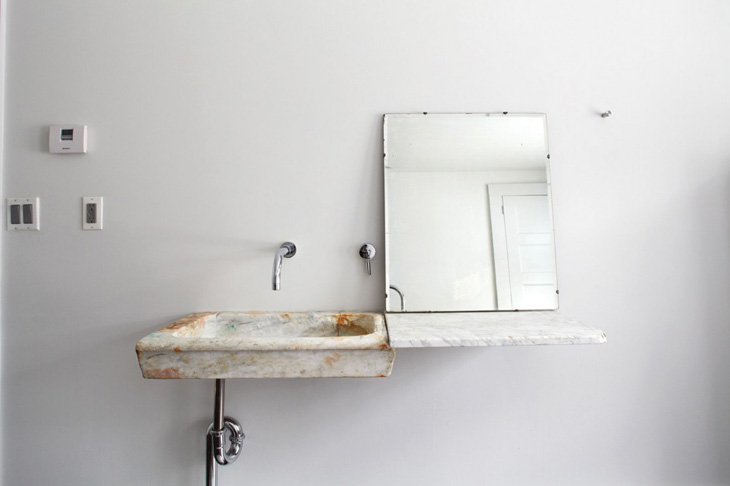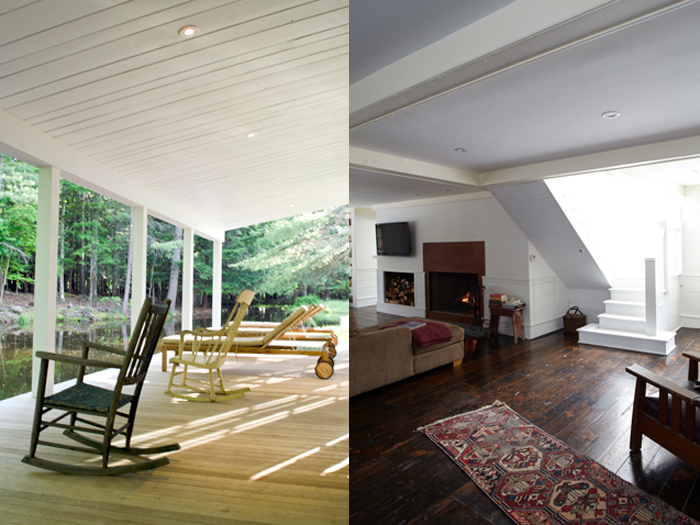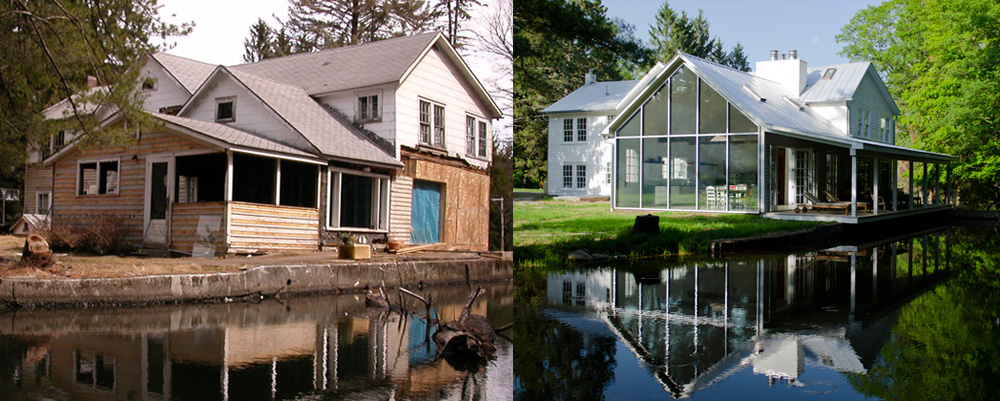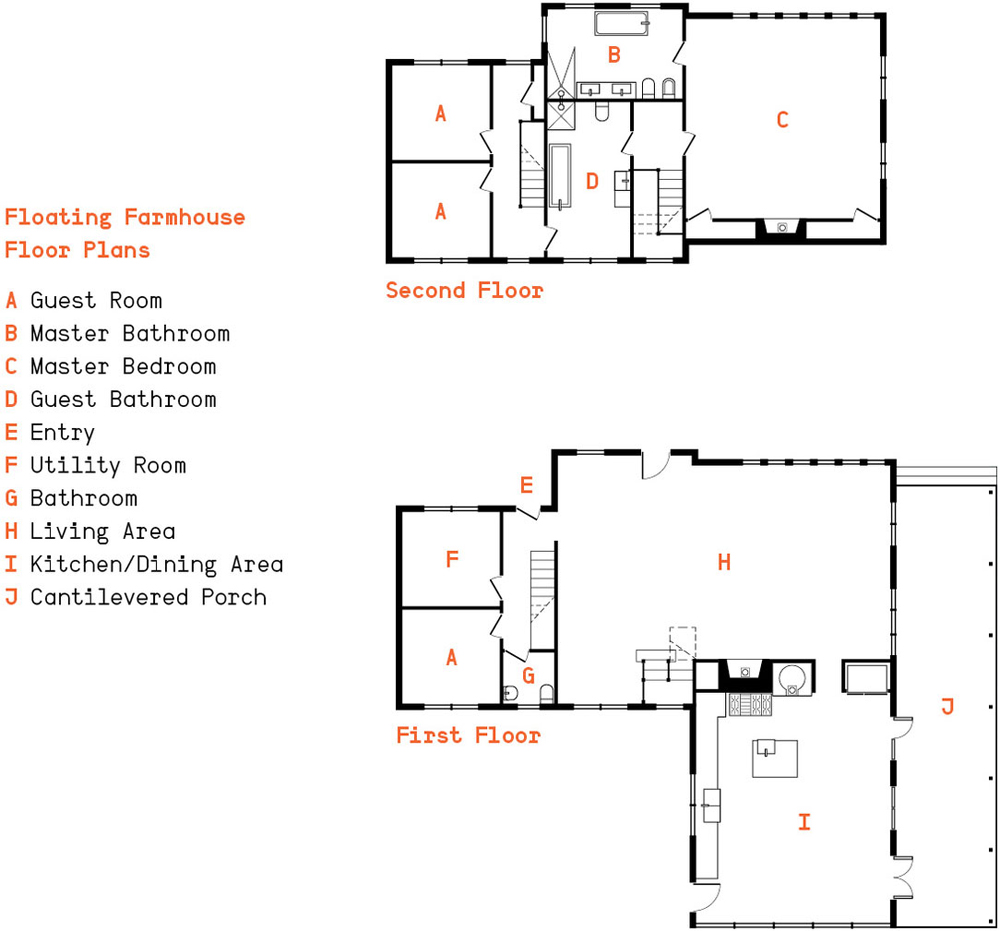 From the Architects:
Sited at the edge of a pristine creek, with a waterfall cascading over an ancient dam of hand-laid stone, the Floating Farmhouse was a sinking ship when first discovered. After a design and rebuild process spanning four years, the 1820 manor home is now a study in contrasts: fully restored to its period grandeur while featuring purely modernist elements, including a curtain wall of skyscraper glass in the kitchen, polished concrete and steel finishes, minimalist interiors, and a cantilevered porch "floating" on the surface of the water.
Project: The Floating Farmhouse
Designed by Givonehome
Location: Eldred, New York, USA
Website: www.givonehome.com