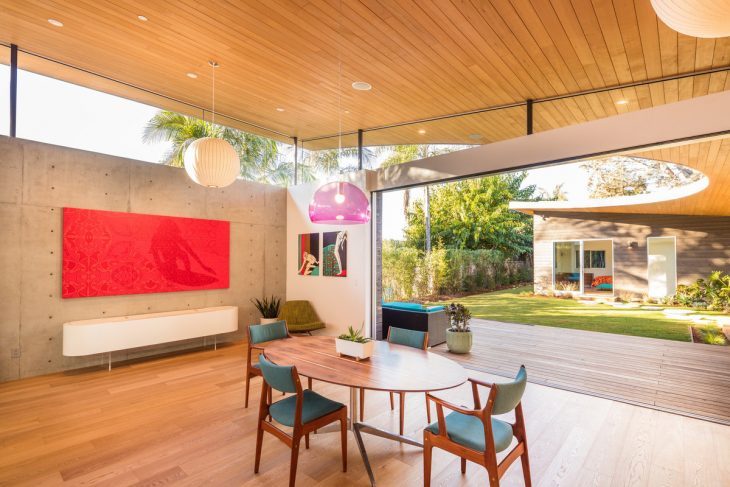 If you dream of having the perfect home, one with unlimited storage to tuck away the kid's toys and random clutter from sight, leaving spacious and light rooms in which to relax fully, then before you look at moving home assess whether you can improve your existing home. With a few simple ideas and DIY hacks, from space-saving furniture to creative ways with color, you can transform your property into the home of your dreams. Follow these tips to get you started.
Get creative with color
Never underestimate the impact that a well-chosen color scheme can have on a space. A lick of paint can create mood and atmosphere, highlight specific areas, make a room feel cooler or warmer as desired, or give the illusion of more light and space. You could create a feature wall using colorful paint or patterned wallpaper. For a feature, choose the wall that naturally pulls the most focus, for example, behind the bed is an obvious choice in a bedroom. Turning a wall into a picture gallery can create a feature, so collect colorful mismatching frames from flea markets and antique sales for a shabby chic feel. If you choose to paint the wall, go for a bold and daring color on one wall only, such as a vibrant teal or moody dark blue to make the space feel closer, or a yellow color to open it up. If you are challenged with small rooms then painting them in a white or off-white color will create the illusion of more space.
Read more after the jump:
If you are happy with neutral walls but want to add color to your home in different ways, then think about how to use it to accent areas of your house. For example, if you have a kitchen dominated by dark wooden cabinets, consider painting cabinets white to transform the space, instantly adding more light and giving it a more spacious feel. Add pops of bright color to your interior accessories. In the kitchen, try displaying decorative plates, vintage cookie tins, and decorative china teacups for colorful additions. In the living room, use brightly patterned cushions and throws to pull the look of a room together.
Space saving ideas
The chances are you wish your home was a little bit bigger, but instead of hoping to increase the floor space look at how you can better utilize the existing space. Furniture that doubles up as storage is an ideal and practical way to save space in your home. Think creatively as to where you could add storage. For example, could you put cupboards under your stairs or convert your stairs into pull out drawers as an ingenious way to store items? Get a coffee table with storage space underneath or turn an old wooden drawer into a floating shelf to create the illusion of more space. Use bench seating with integral storage in the playroom, or a bench with a shoe rack underneath in your hallway as a practical way to store shoes and give space for people to sit and put them on. Fold-down tables or a set of different sized tables that nest together are an excellent way to save space while also giving flexibility when you need. In your kitchen make sure you utilize the wall space by adding hooks on which to hang cooking implements and pots and pans. Not only is this a good way to save space in cupboards, but it can also make a strong visual impact.
When it comes to decoration, there are ways to make a tight space appear more significant. For example, adding strategically placed mirrors is one of the key ways to make an area look larger and increase light. Wall-mounted shelves can provide valuable storage space without losing any floor space. Don't forget that there is often unused space above your bed, so think about adding a shelf or two above your headboard for books and perhaps a plant.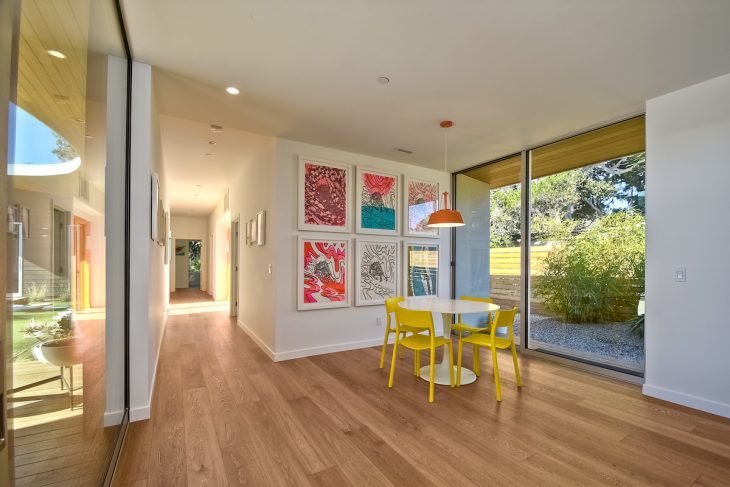 Get organized
If you are looking to improve your home then removing unused items and getting organized is a good place to start. Here are some tips that can not only enhance the organization of your home but also help you to save time and create more accessible daily systems.
For example, clear out your refrigerator and invest in a series of plastic baskets that will fit the shelves. Label each basket 'condiments' or 'cheese,' and store only those items in it. It should make finding the things you need quick and easy. To optimize the space in your fridge doors try using six-pack containers and storing salad dressing bottles or your ketchup and mayo in these. Make sure you keep a sharpie pen close at hand and clearly mark on the date that items were opened, so you know when they need to be replaced.
When it comes to clothes storage, there is a lot that can be done to help organize them beyond merely buying more clothes hangers or trying to squeeze another top into an already over-stuffed drawer. If you would like your chest of drawers to be easier to navigate, try using drawer dividers, or even shoe boxes, to separate items such as underwear and socks. Plan out what you will wear the day before, or even plan your whole wardrobe for the week on a Sunday evening, to save time each morning. Lay your clothes out neatly the night before or hang the outfit at the front of your closet so you can get up and go in the morning. Save premium closet space by packing away out-of-season clothes and any spare duvets and blankets into vacuum-packed bags, which can halve the space needed to store them. Tuck these away under your bed until winter rolls around again.
Organize your makeup using hanging toiletries or shoe organizer with see-through plastic pockets. This makes choosing the colors and brushes you want quick and easy, and also saves on space. To make your jewelry easily accessible, use a plastic ice cube tray, separating earrings into different compartments, so they remain tangle-free and easy to find.
Images by Darren Bradley – Avocado Acres House by Surfside Projects + Lloyd Russell