Project: STK Midtown Restaurant
Designed by ICRAVE
Client: The One Group
Location: New York, USA
Website: www.icrave.com
The neoteric interior of STK Midtown Restaurant in 'the city that never sleeps' (NY), is work of talented creatives at ICRAVE studio.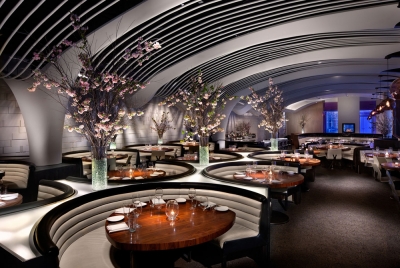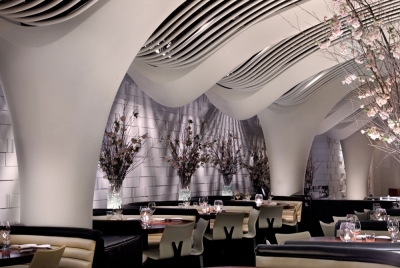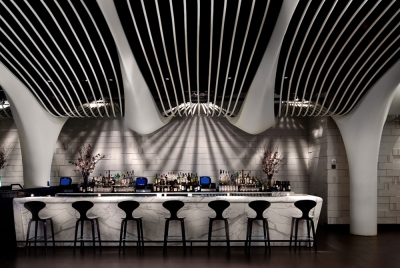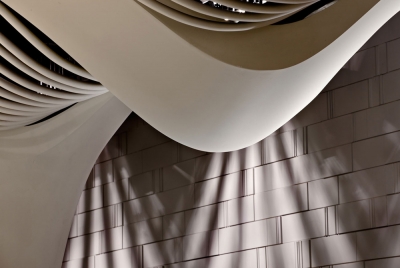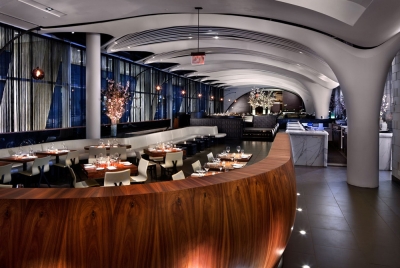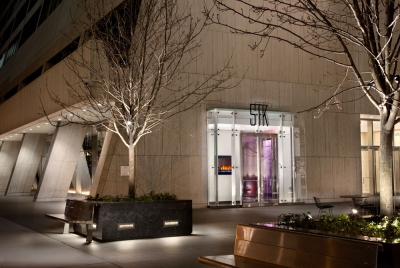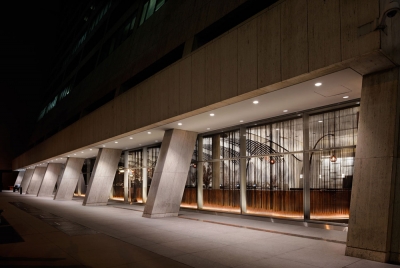 From the Architects:
STK Midtown has taken cues from its sister restaurants but adapted to its latest environment: the Grace Building. Built in 1974, the Grace's dramatically sloping concave form was a bold take on the ordinary skyscraper; its scale, gravitas and white travertine exterior caused the Grace Building to stand out and look brighter than its surrounding buildings. Using the Grace building as fundamental inspiration, STK Midtown emphasizes high ceilings, an open façade and a soaring main dining room. The same Travertine from the Grace's façade is pulled inside and the interior lighting is derived from street lamps, peeled off of their mullions. The ceiling is a genesis of the cattle horn sculpture from the back bar of the first STK and mimics the lines of the Grace building itself, incorporating the rhythm of the building's front-facing colonnade.