There's a legion of architects doing their best in staying away from concrete as the dominating exterior material, that is not the case with this residential project by Alphaville Architects. However, concrete as the dominating material is even far more revered in interior design solutions. While for a facade it can easily connect a project to a brutallist architecture scene, concrete clad interior often comes out as off putting and cold, resulting in architects opting to avoid the same.
Japanese based Alphaville Architecture practice however created a note worthy project for the Hikone Studio Apartments in Japan, standing out in their rooster to concrete itself. The apartment building houses six apartment units and is located in close proximity to the cities famous landmark the Hikone Castle. Located in a suburban area the building is surrounded by old townhouses.
The architects had light as one of the important aspects of the design, the windows are specifically placed to make sure the apartments receive both natural light and ventilation. The shape of the building itself is taking queue from the sun's trajectory across the sky resulting in double aspect living units.
Continue below for more of the inspiring project.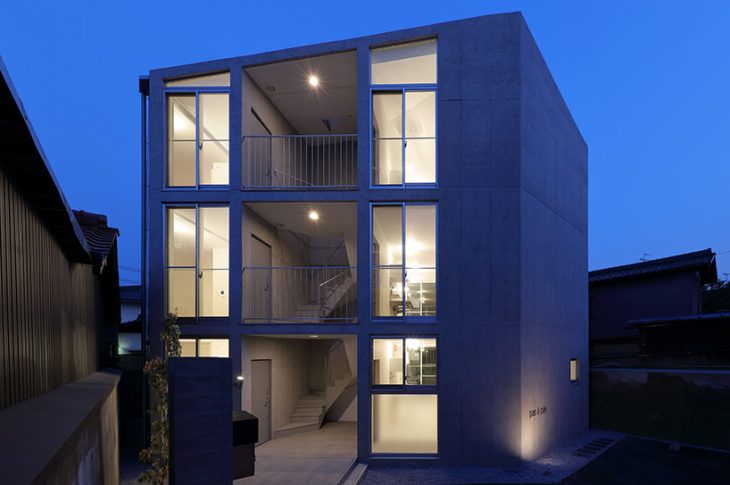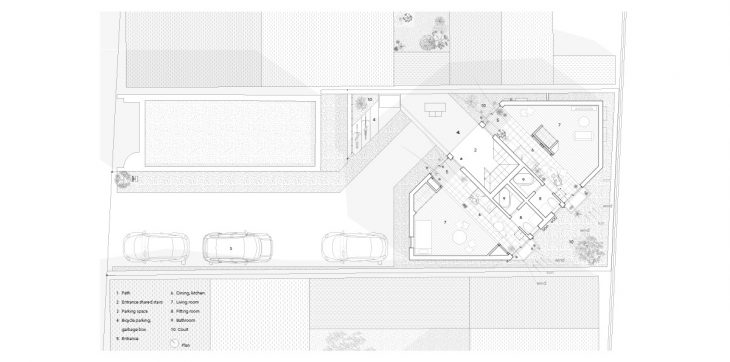 Project Hikone Studio Apartments
Location: Hikone, Japan
Site area: 236.59 sqm
Building area: 70.91 sqm
Floor area: 212.73 sqm
Completed in 2015
All images by kei sugino
For more projects by Alphaville Architecture practice visit their official web page a-ville.net.