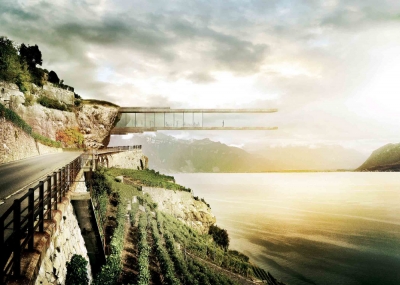 Project: Wine Museum Proposal
Designed by Mauro Turin Architectes
Team: Mauro Turin, Magdalena Lewczyk, Thomas Sponti
GFA: 1 000 m2
Location: Lake Geneva, Lavaux (World Heritage Site), Switzerland
Website: www.mauroturin.ch
Proposal for the design of Wine Muse in Switzerland coming from Mauro Turin Architectes studio.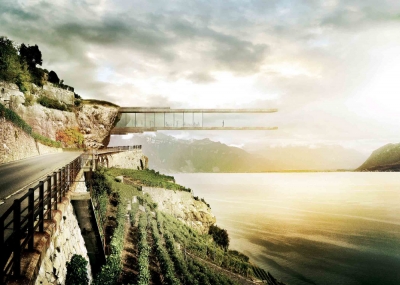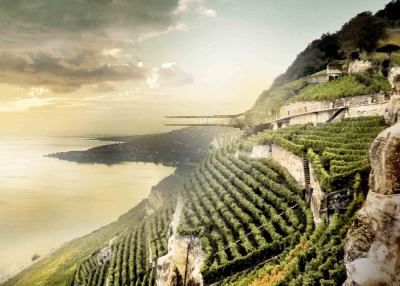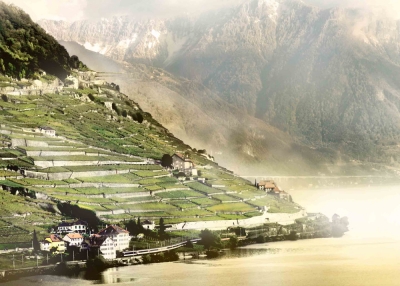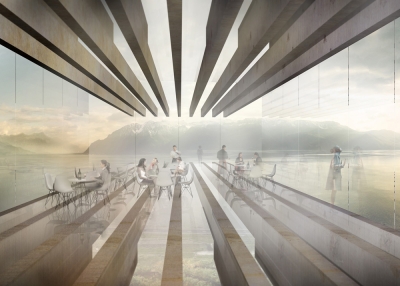 From the Architects:
On the shores of Lake Geneva, Lavaux is a unique place declared UNESCO World heritage site in 2007. A wine museum suspended on a rock, avoiding the sublime terraced vineyards, which becomes integrated to the landscape and offers a walk in the air allowing an unforgettable experience of Lavaux, Lake Geneva and the Alps could be the answer. The integration of the museum is contextual and regional without falling into a banal mimesis or a fearful disappearance; it is in the order of the experienced observer, of the deep sensibility and of the advanced intellectual exercise. It is in the order of the nature of things.