With the economy booming and real estate prices continuing to skyrocket, many homeowners are using this as an opportunity to renovate dated spaces and improve the look, feel, and functionality of their homes. But before you start renovating, you'll need a plan.
The Right Way to Manage a Home Renovation
Whether you're renovating to increase value, make your home more visually appealing, or increase functionality, it's always helpful to identify a plan as early on in the process as possible. Here are a few suggestions.
Read more after the jump: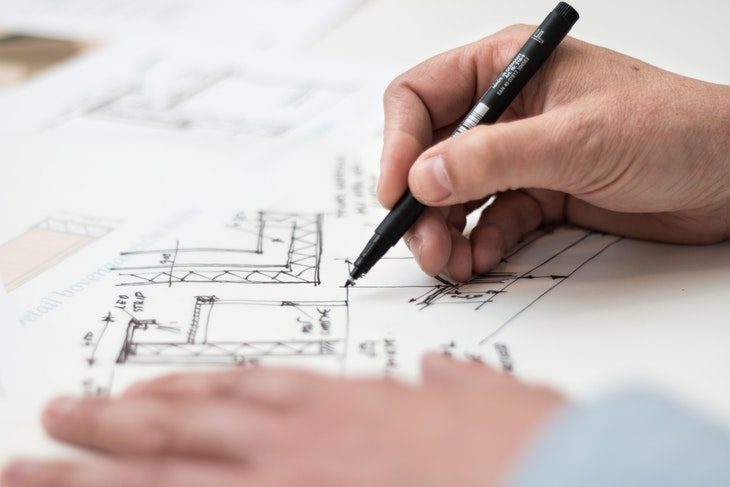 Set a Budget
Never start a home renovation project without first developing a budget. Without a specific dollar amount to cap your spending, you'll find it easy to surpass what's affordable (or even what makes sense for the neighborhood you're in).
Within your budget, be sure to leave some margin or cushion to account for surprises expenses that inevitably emerge along the way. The rule of thumb is to set aside 10 to 15 percent of the overall budget for unforeseen expenses. Thus, if you're expecting to spend $25,000, you should really budget $27,500-$28,750. The worst that can happen is you end up with some extra cash in your pocket at the end of the renovation.
Get Multiple Proposals
Always get multiple proposals before choosing a contractor. Ideally, you should get at least three quotes. This will provide you with enough data to figure out what the market rate is. It'll also give you varying opinions on the best way to accomplish your renovation goals.
As you evaluate different contractors, ask for referrals, read testimonials, and check online reviews and ratings. It's also important to ask about licensure and accreditation.
Prioritize Communication
The importance of clear and consistent communication throughout the renovation process can't be understated. Work with a company that has a documented design process. With a system already in place, you'll find it easier to stay on top of what's happening. There will also be fewer delays and mistakes.
Pull Permits
Always follow the rules when doing a home renovation project. Taking shortcuts could save you some time, but they also increase the chance of something going wrong. It simply isn't worth the risk.
Not all construction projects require building permits, but many do. Local building codes are different from county to county, but you'll most likely need one when adding or removing walls, changing the use of a room, changing piping in the house, installing a new roof, or tearing down part of the house. You probably won't need one if you're just painting, adding cabinets, replacing appliances, or installing flooring.
"In addition to obtaining a building permit, depending on the scope of your project, you may need to obtain special system permits, such as electrical, plumbing, or mechanical permits," Nolo advises. "For example, you may need to obtain a plumbing permit if you plan to install an underground lawn sprinkler. Or, you may need a mechanical permit to install a central air conditioning unit."

Keep the Renovation Confined
Renovations can get messy. Do yourself a favor and keep the project confined to the rooms that are being renovated. Tape off openings with plastic sheets and have your crew clean up as they go. This will prevent the need to deep clean your entire house at the end of the renovation.
Avoid Scope Creep
In project management, the term "scope creep" refers to the tendency for a small project to become bigger with time. If you aren't careful, this same phenomenon can leach its way into your home renovation project. The best way to avoid this is by resisting the temptation to add things after the fact (unless they're absolutely necessary).
"Delaying the completion date of a remodeling plan typically has a negative ripple effect on everything associated with the work from that point onward," Remodel Assist explains. "First, it will force you to pay more for the changes. And, second, it can easily extend the completion date of your project. Naturally, if you're living in temporary accommodations, that also means that you'll be paying more for housing than you would have had to."
By doing your due diligence on the front end and developing a specific plan ahead of time, you can increase your chances of staying on track and, most importantly, on budget.