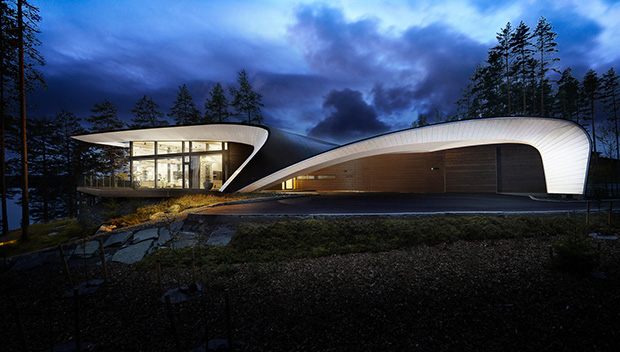 Finnish architect Seppo Mäntylä designed this inspiring wooden retreat located in Mikkeli, Finland, in 2017. Take a look at the complete story after the jump.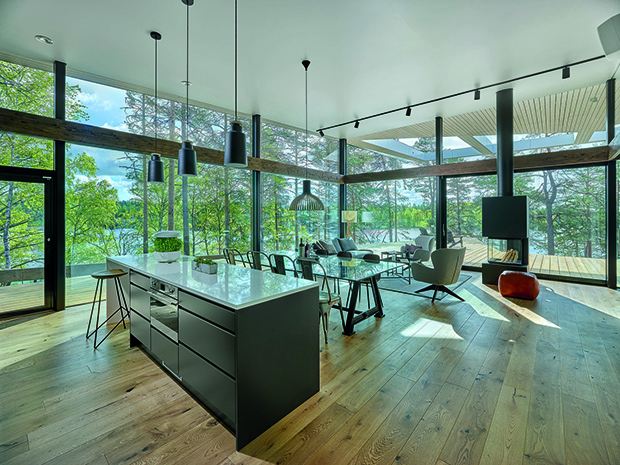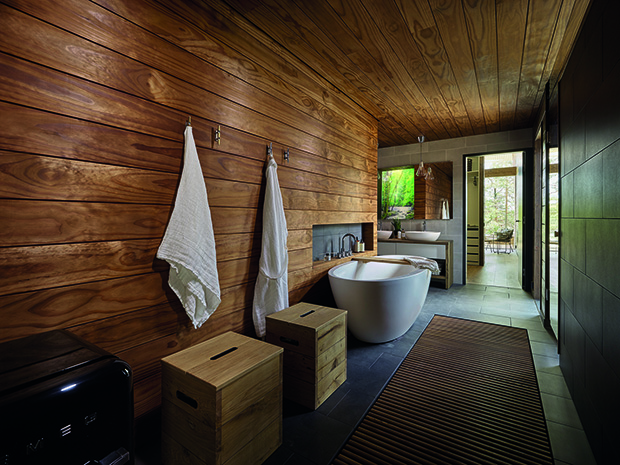 From the architects: Wave is a new generation log home manufactured by Polar Life Haus, a Finnish wooden house manufacturing company. Designed by Finnish architect Seppo Mäntylä, Wave is combination of solid wooden constructions, glass and steel. The unique curving shape of the house was inspired by the design of boats and airplanes.
The house was on show at the annual Finnish Housing Fair held in Mikkeli in July – August 2017. The house won all three categories at the show: the Best House, the Best Interior and the Best Garden.
Photography by Studio Hans Koistinen
Find more projects by Seppo Mäntylä: www.seppomantyla.fi