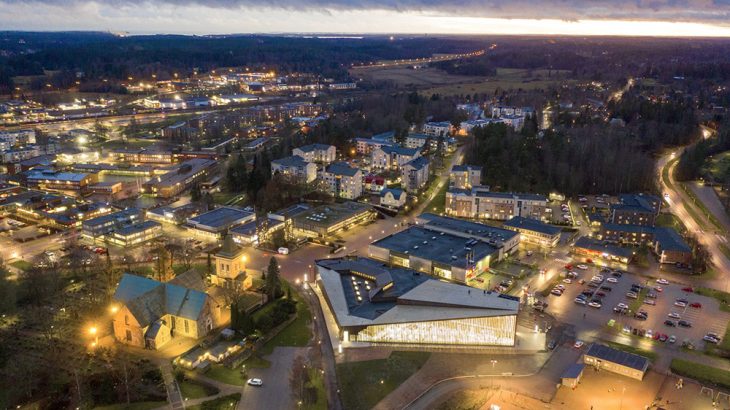 Situated some 30 km west of Helsinki stands Kirkkonummi Library. The 1980's building, has been reinterpreted thanks to JKMM into a space that embraces design, functionality and empathy.
Partly overlooking the town's medieval church, the landmark's concrete structure has been enlarged and covered with copper shingle claddings. A considerate reference to the town's naval heritage, all the same a well integrated contrast to the historic center.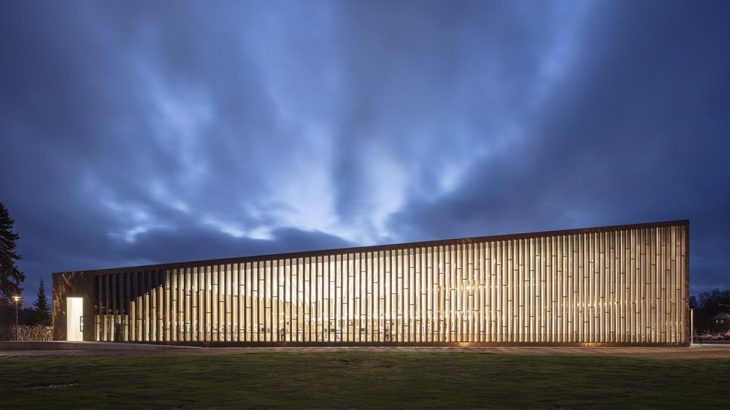 Conceived as a multipurpose space, the library accommodates a 198 sqm cafe and has exhibition and event areas, rooms for youth activities and toddlers, while also containing an area that can be purposely assigned to specific needs of the community at one time.
The unassuming interiors leave a warm and welcoming feel for guests. Concrete beams and posts, brass fittings, felt woolen chairs, are a mark of Scandinavian aesthetics. A signature of durability, blended in with a typical functionality that delivers comfort.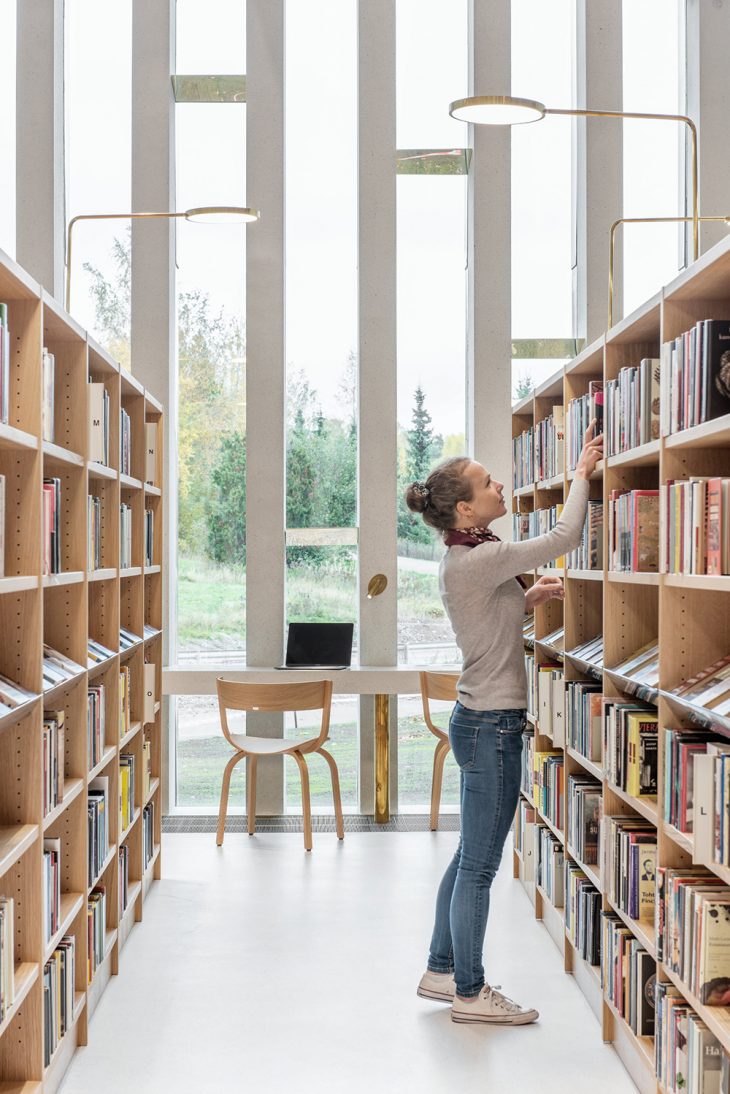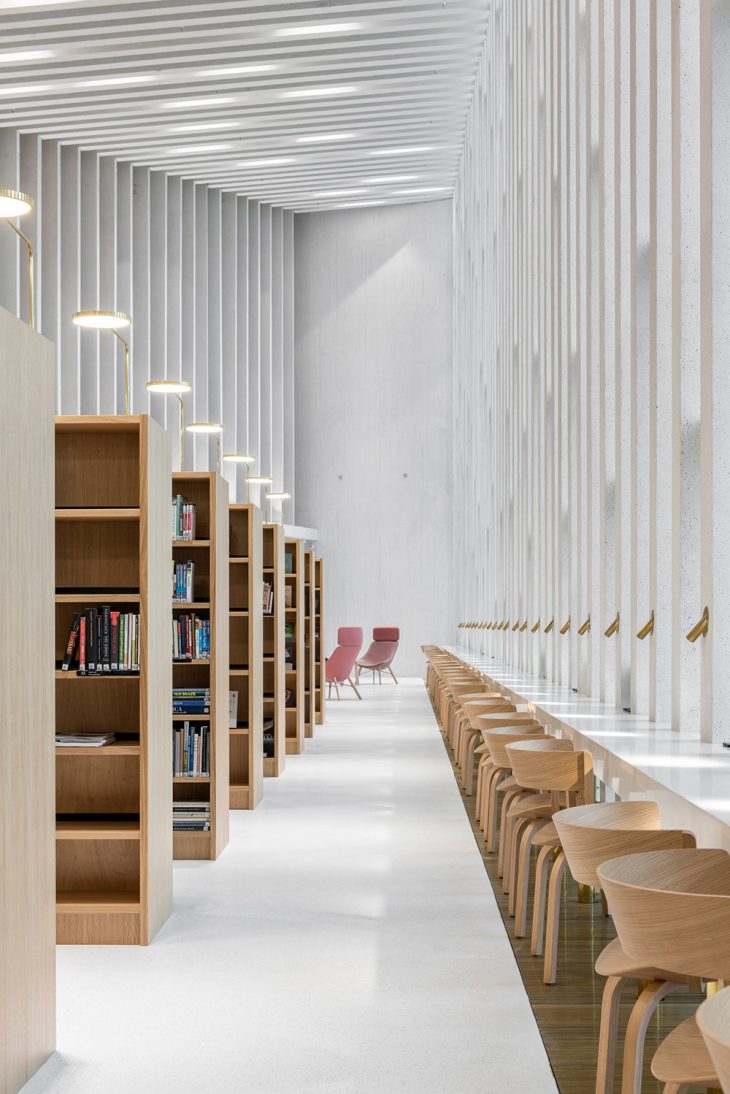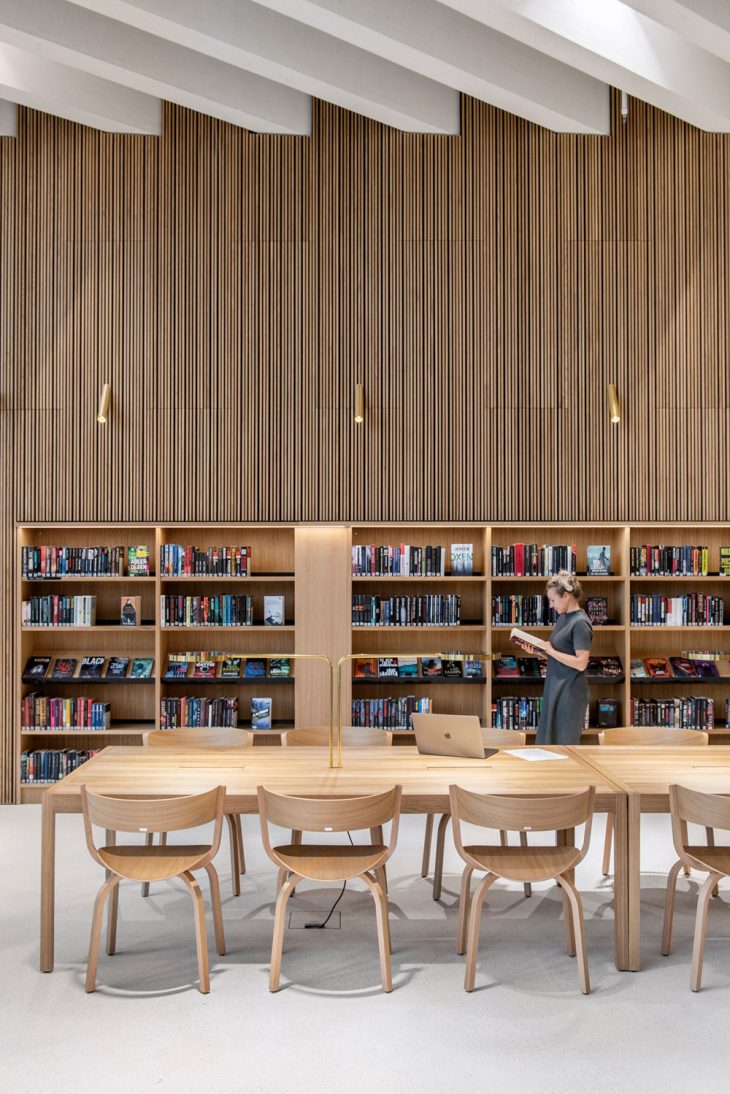 While the reading area has custom made bookshelves, and some parts are decorated with slatted timber walls and ceilings, natural light circulates throughout most of the building. The fitted chairs and tables, give a very homelike feel, as sun rays and shadows cast over their brushed, yet unique textures.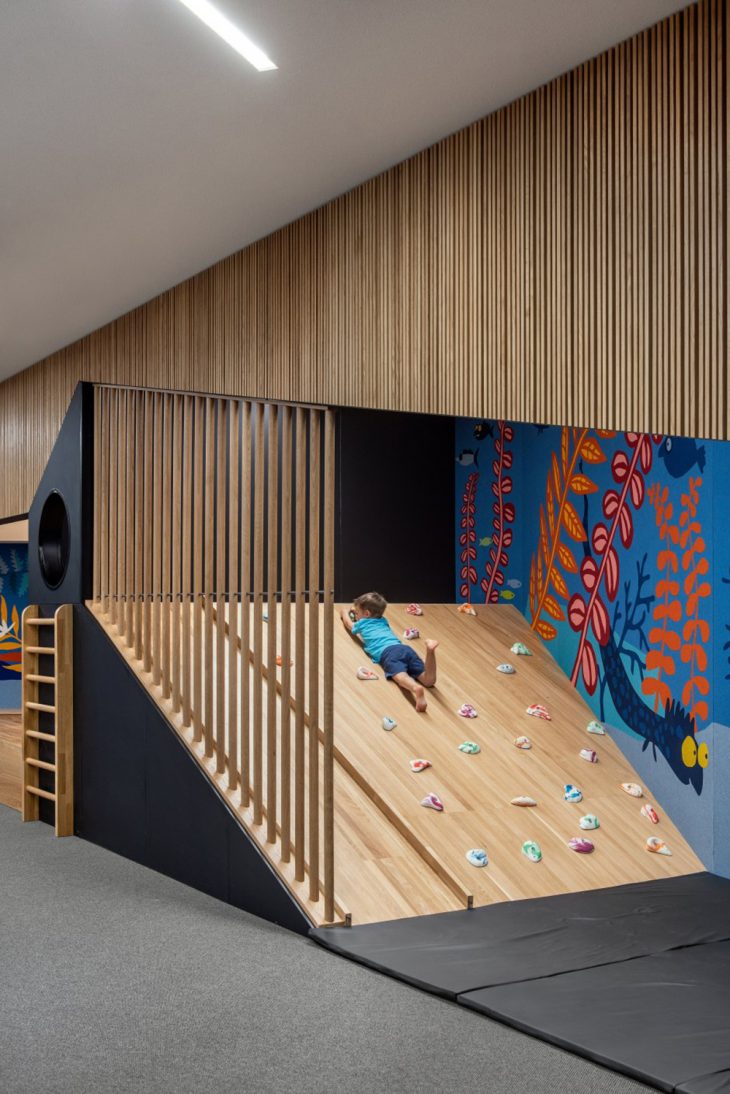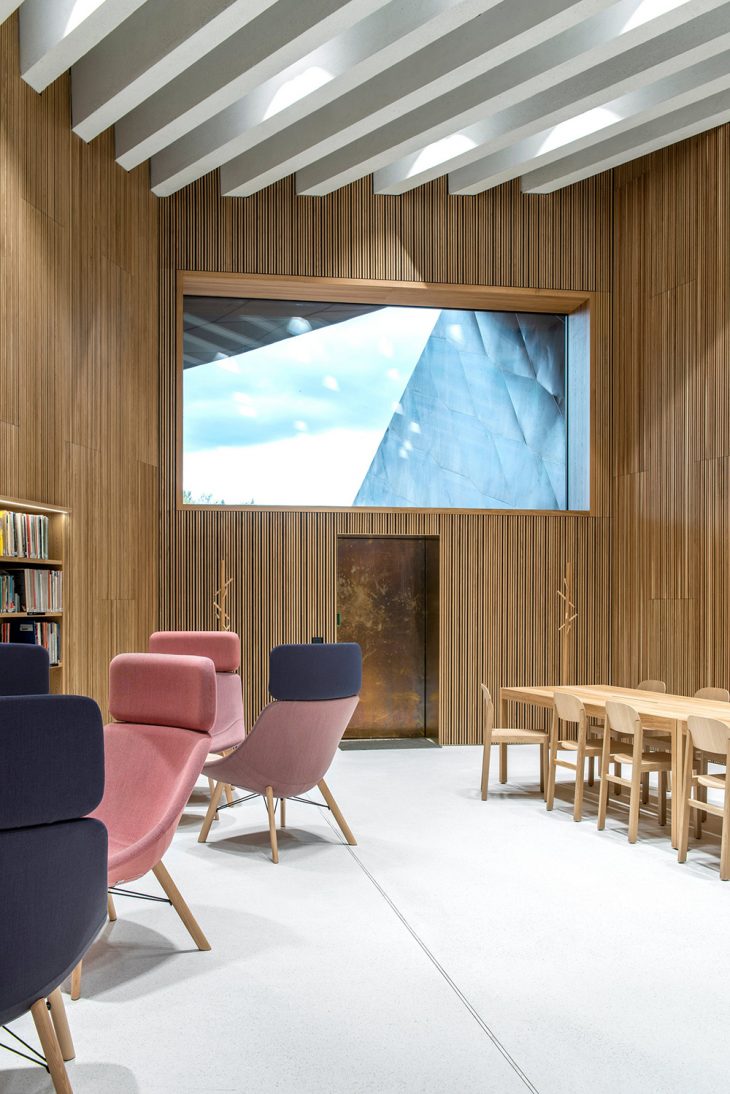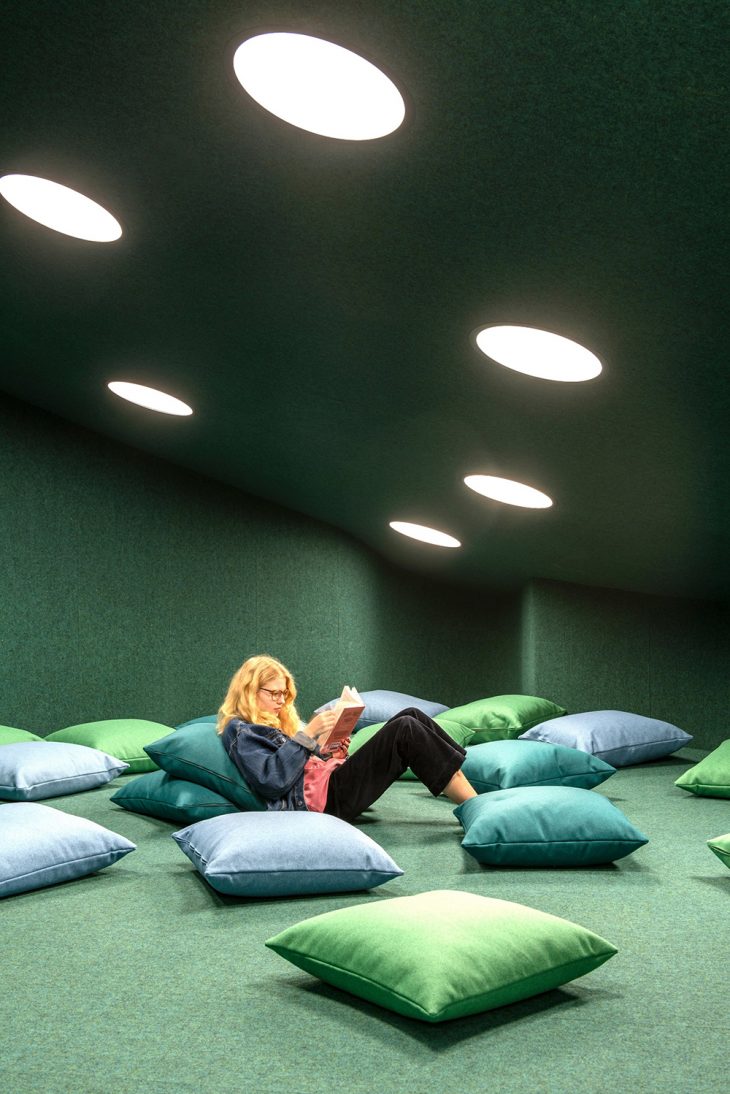 No wonder the focus on the guest's wellbeing, when we think about the importance Finland gives to these locations. Kirkkonummi Library, or let's try to keep things a bit more simple, Fyyri, respects the local custom of presenting itself more as a living room than a public space.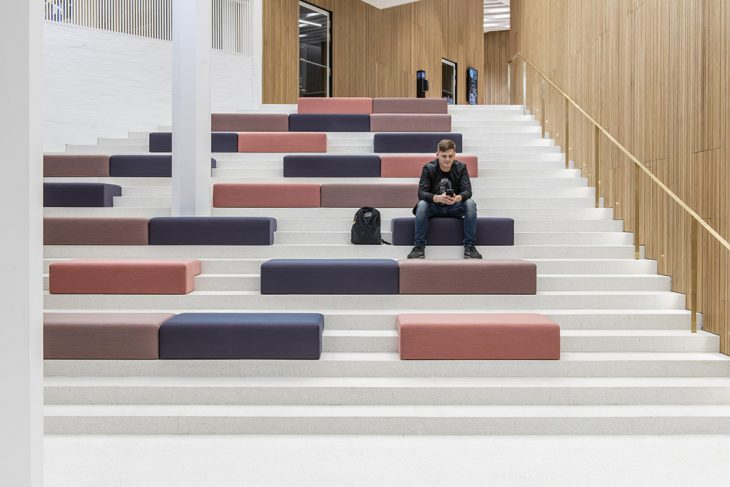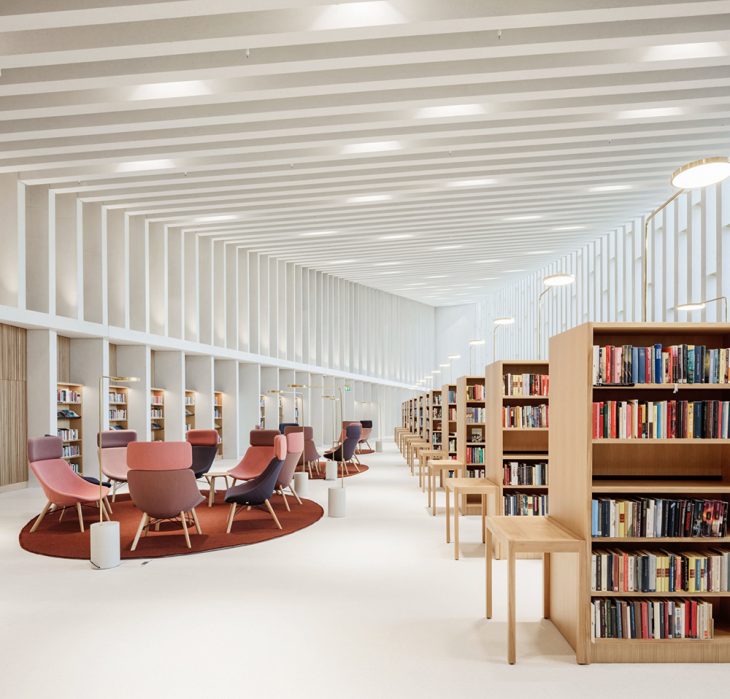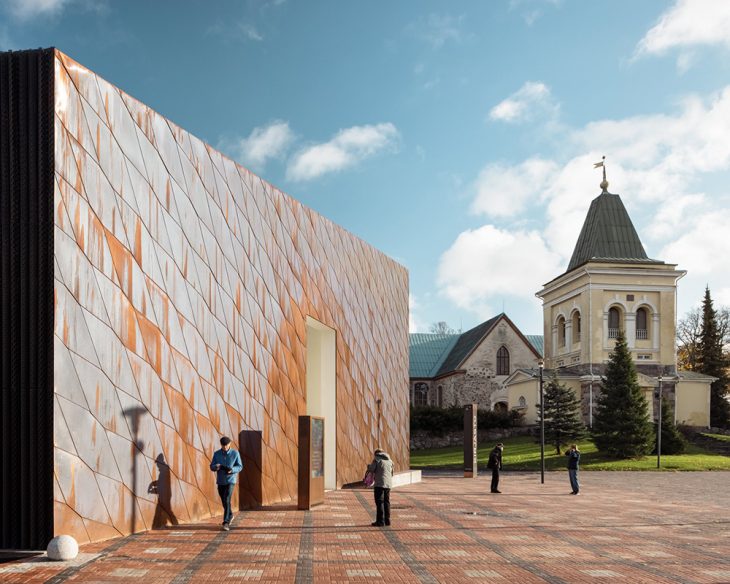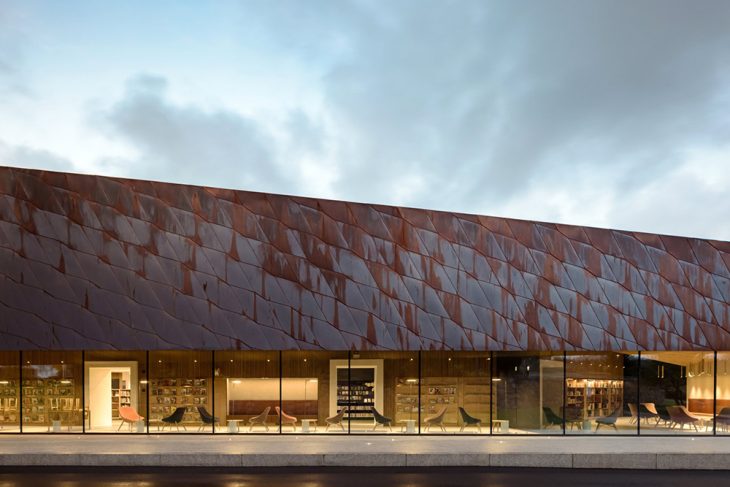 Delivering purposeful design has become a must of our time. With natural resources scattering daily, using materials and space conscientiously should be at the base of every construction. The considerate revamping of the old structure, made with respect to the natural surroundings and the town's heritage, have delivered a highly functional building that serves its community well.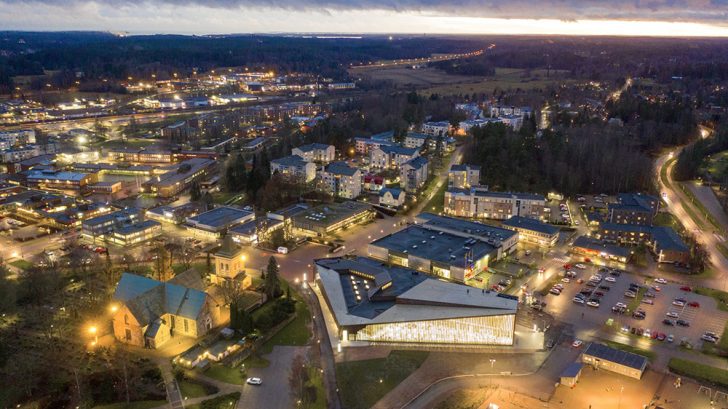 Location: Kirkkonummi, Finland
Function: Cafe, Childrens play area, Community center, Library, Multifunctional spaces, Offices, Workshops
Size: 4700 m2
Status: Completed – 2020
Client: Municipality of Kirkkonummi
Scope: Architecture, Art integration, Interior, Restoration, Signage system
Photo Credits: Available individually in each picture's name
Find more projects by JKMM: jkmm.fi
Words by Alin Kovacs @alin_kovacs