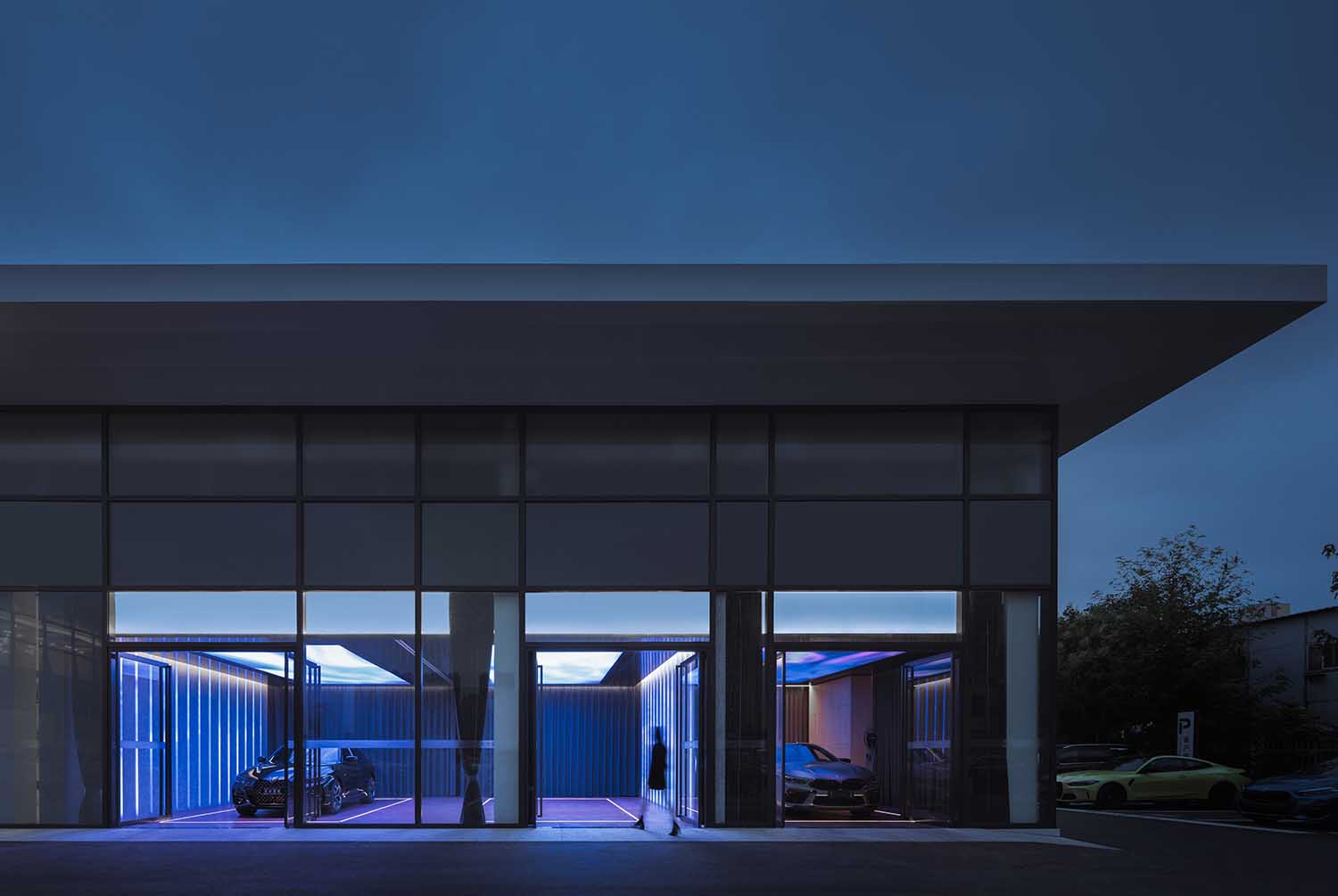 In a world increasingly dominated by the virtual realm of online gaming, a groundbreaking project is bringing people back to the joy of experiencing real-life adventures. ARCHIHOPE has incorporated a micro-tourism concept known as "City Walk" into their latest project: the Sustainable Intelligent Exhibition Hall for BMW in Changsha. Located in the picturesque Yuelu district of Changsha, this innovative exhibition hall is redefining urban spaces and sustainable design.
Taking inspiration from modern city planning concepts, ARCHIHOPE has designed the exhibition hall to radiate from its center, creating a cohesive urban ecosystem that prioritizes sustainability and intelligent technology. The result is a breathtaking fusion of urban landscapes and public spaces, providing visitors with a glimpse of the future cityscape.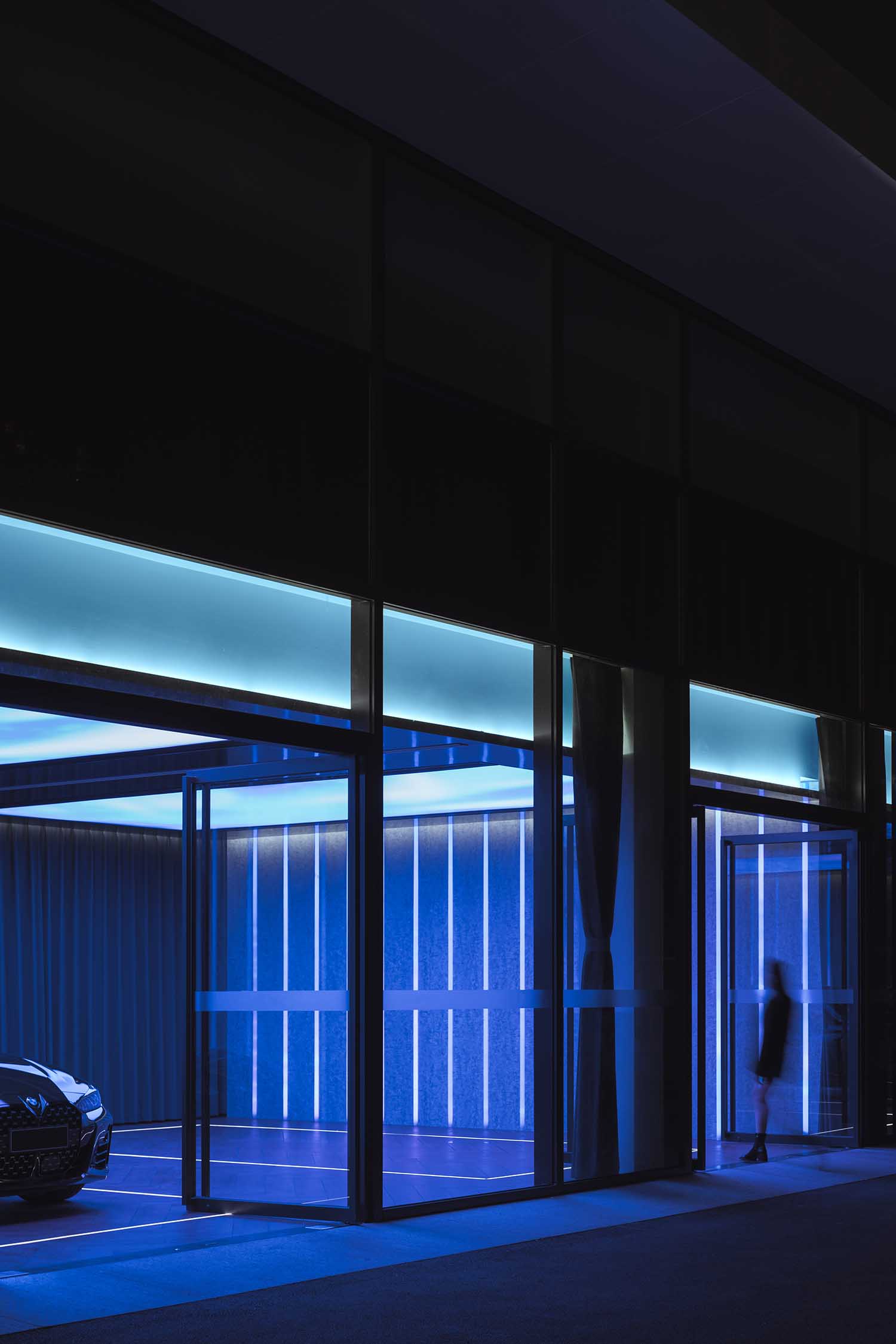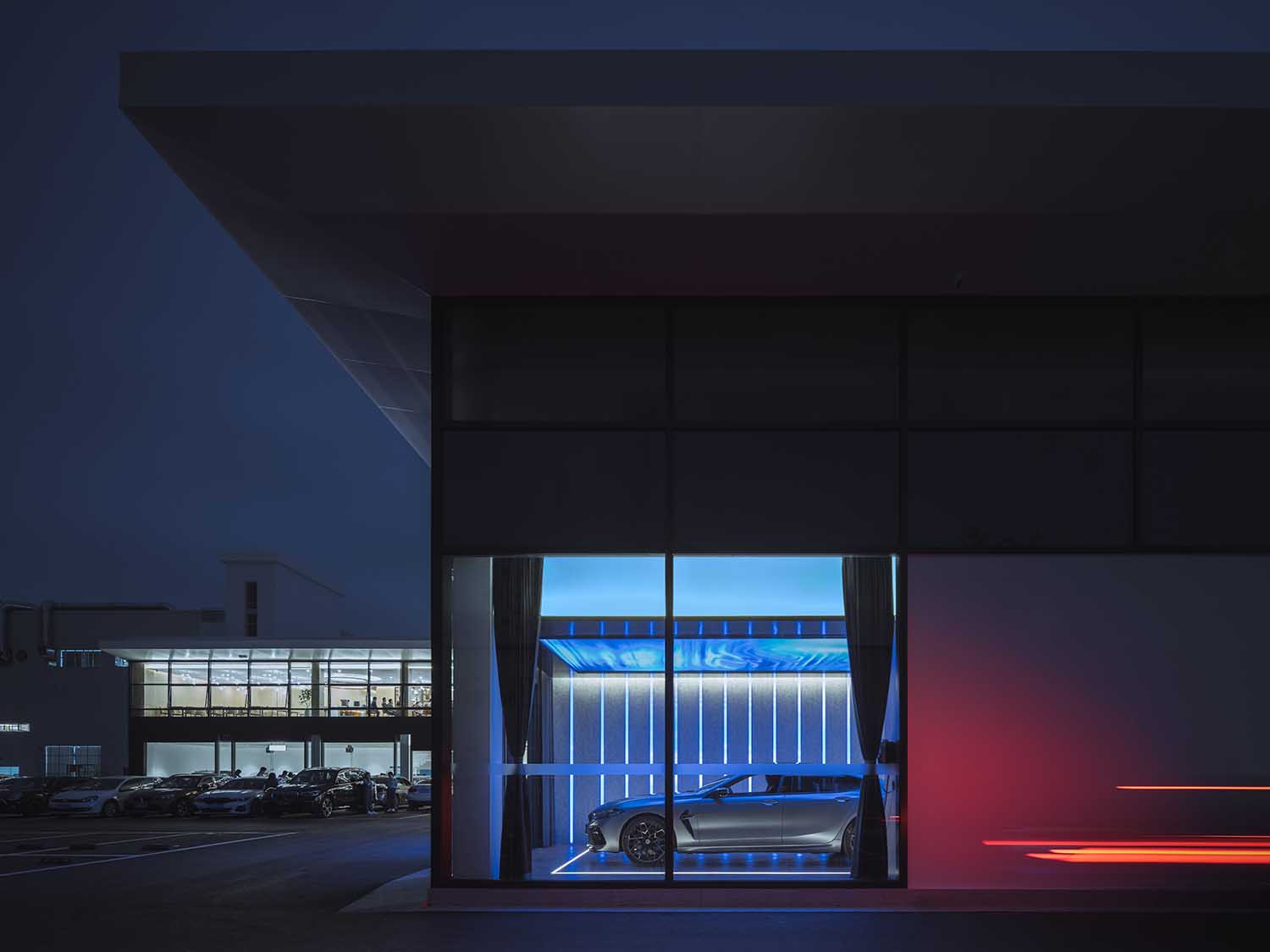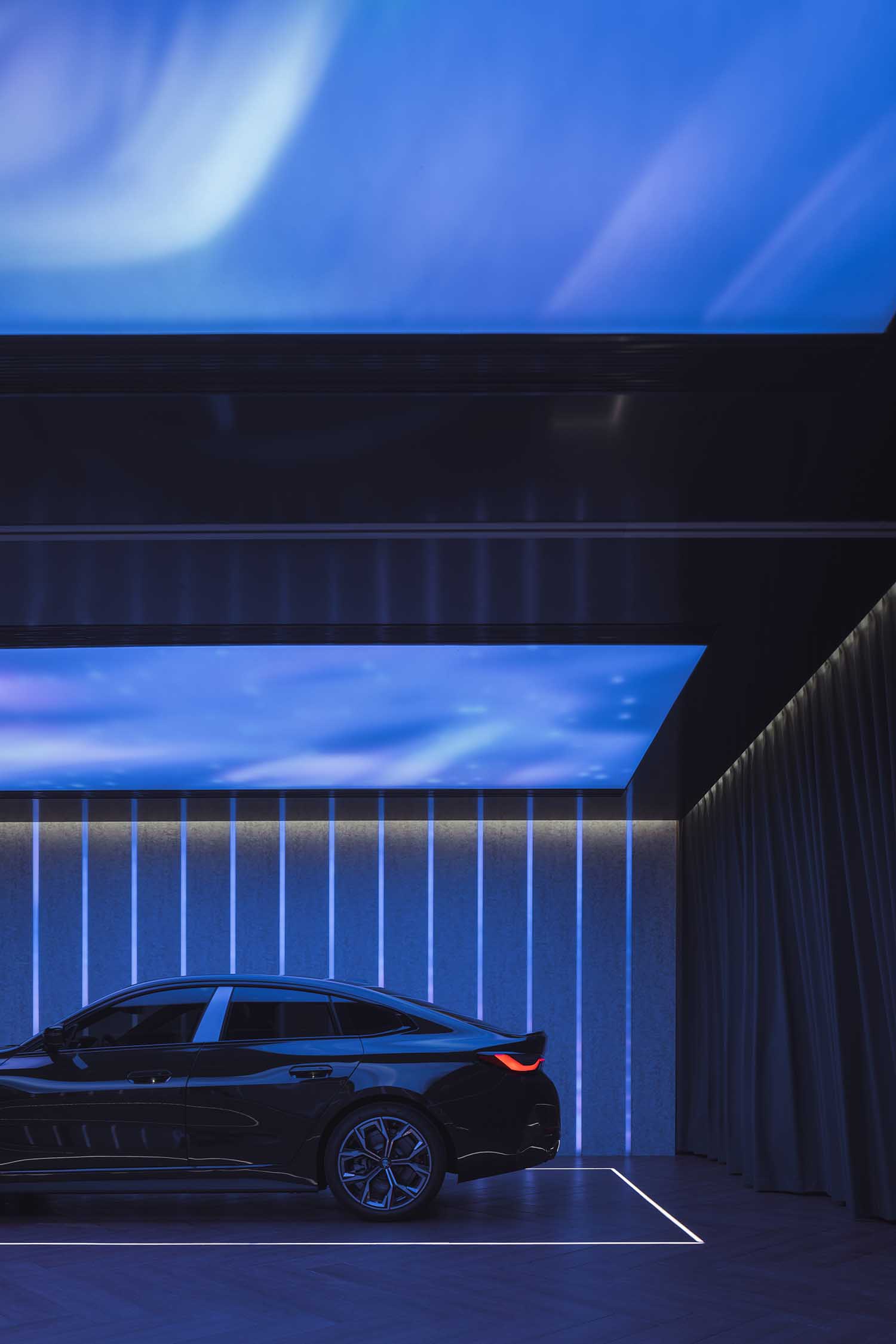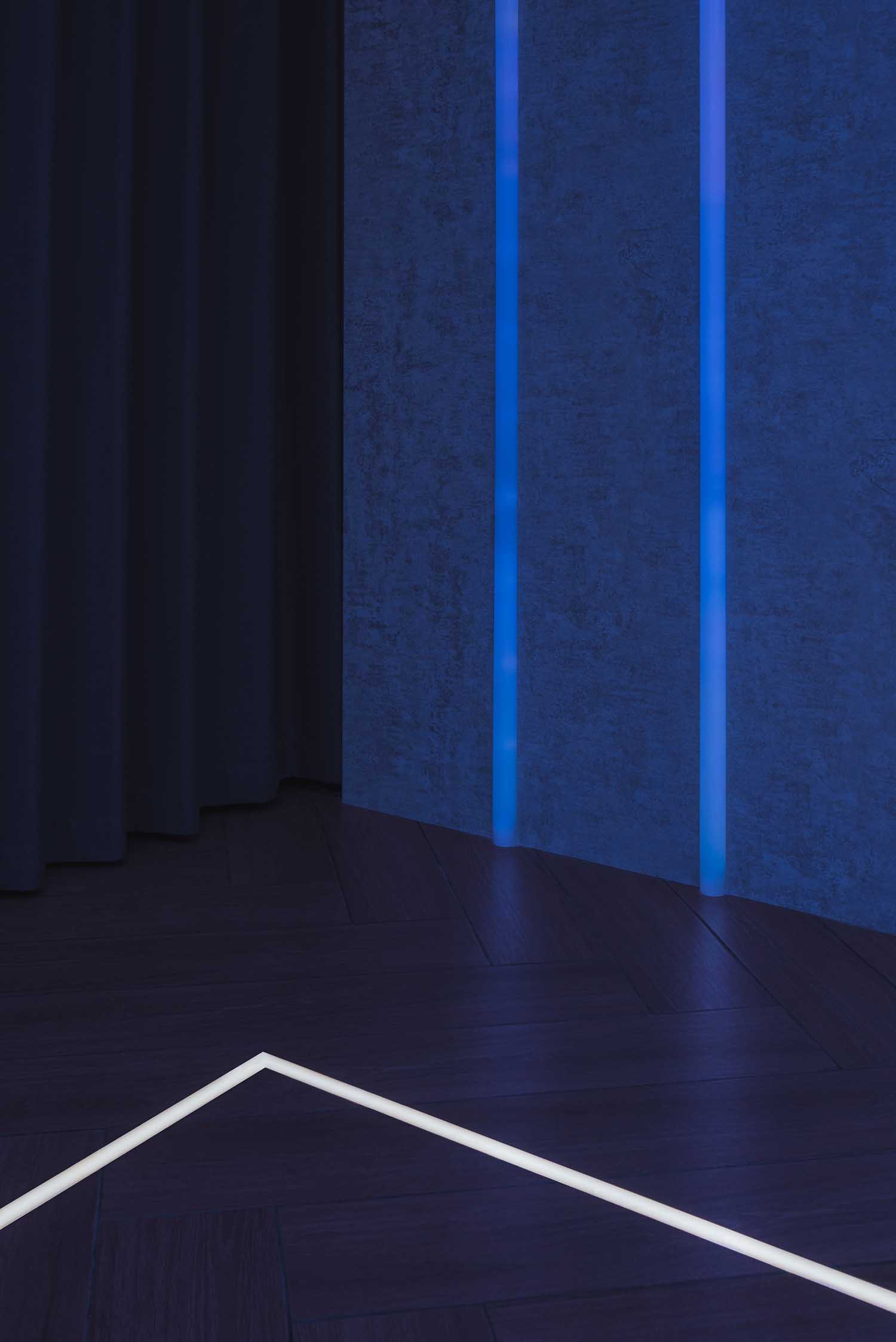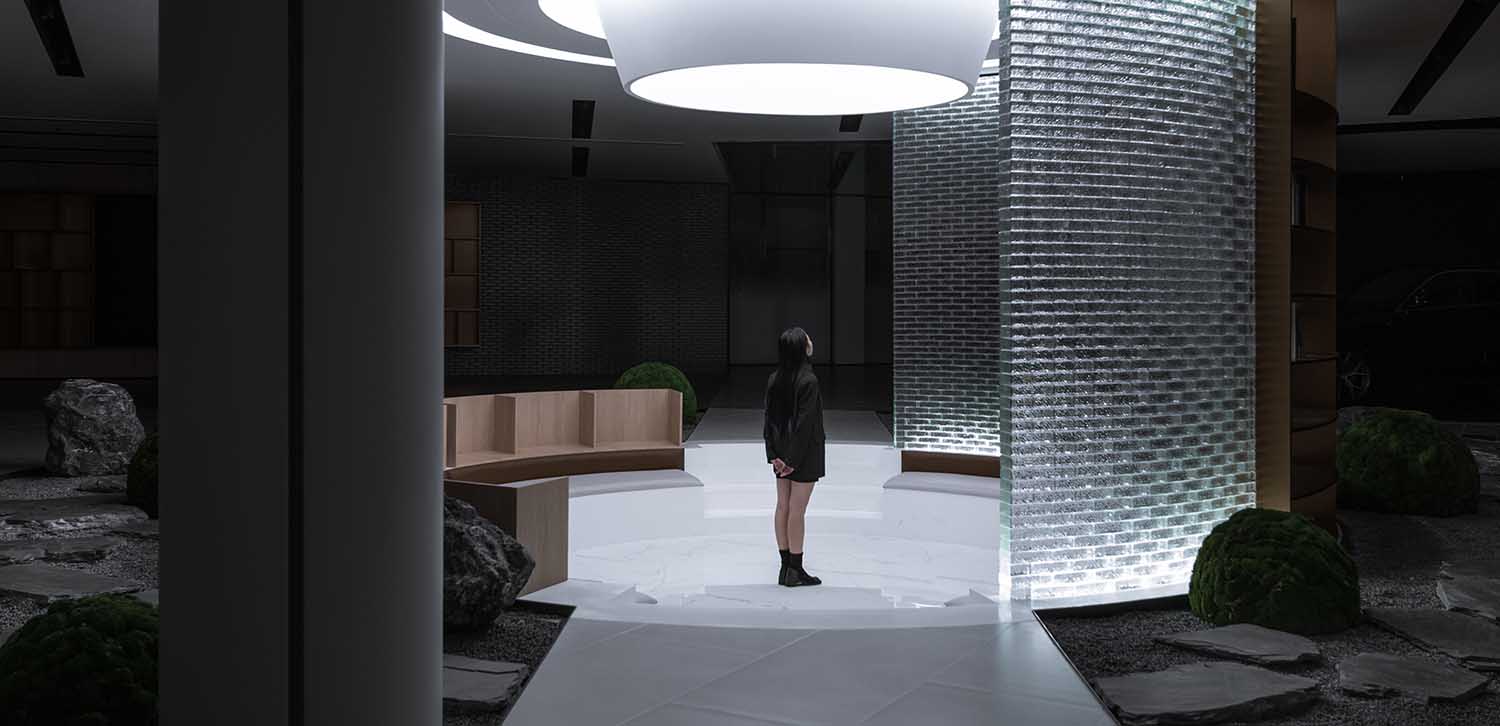 As renowned architect David Chipperfield once said, "Good design is sustainable, because the function of a building may change, but the design itself will survive." This philosophy is evident in the exhibition hall's nighttime experience, where futuristic lighting effects, guided by inductive lighting devices, immerse visitors in a virtual space. The dynamic interplay of red and blue technological lights mirrors BMW's pioneering spirit.
Visitors can embark on a journey through the exhibition hall, crossing elegant stepping stones over water to reach a central, sunken-style area. Here, a unique combination of a pocket park and a book bar has been meticulously designed, using landscape techniques to create an atmosphere reminiscent of freehand landscape paintings. The circular sunken design maximizes the field of vision, allowing visitors to enjoy panoramic views of BMW's car series and the cityscape from the book bar.
In alignment with the principles of sustainable urban design advocated by urban planner Cliff Moughtin, the exhibition hall incorporates recycled materials like wood veneers, paper tubes, and eco-friendly particle boards as decorative elements. This commitment to reusing materials and facilities demonstrates a dedication to creating a dynamic and adaptable space within a modern building and landscape.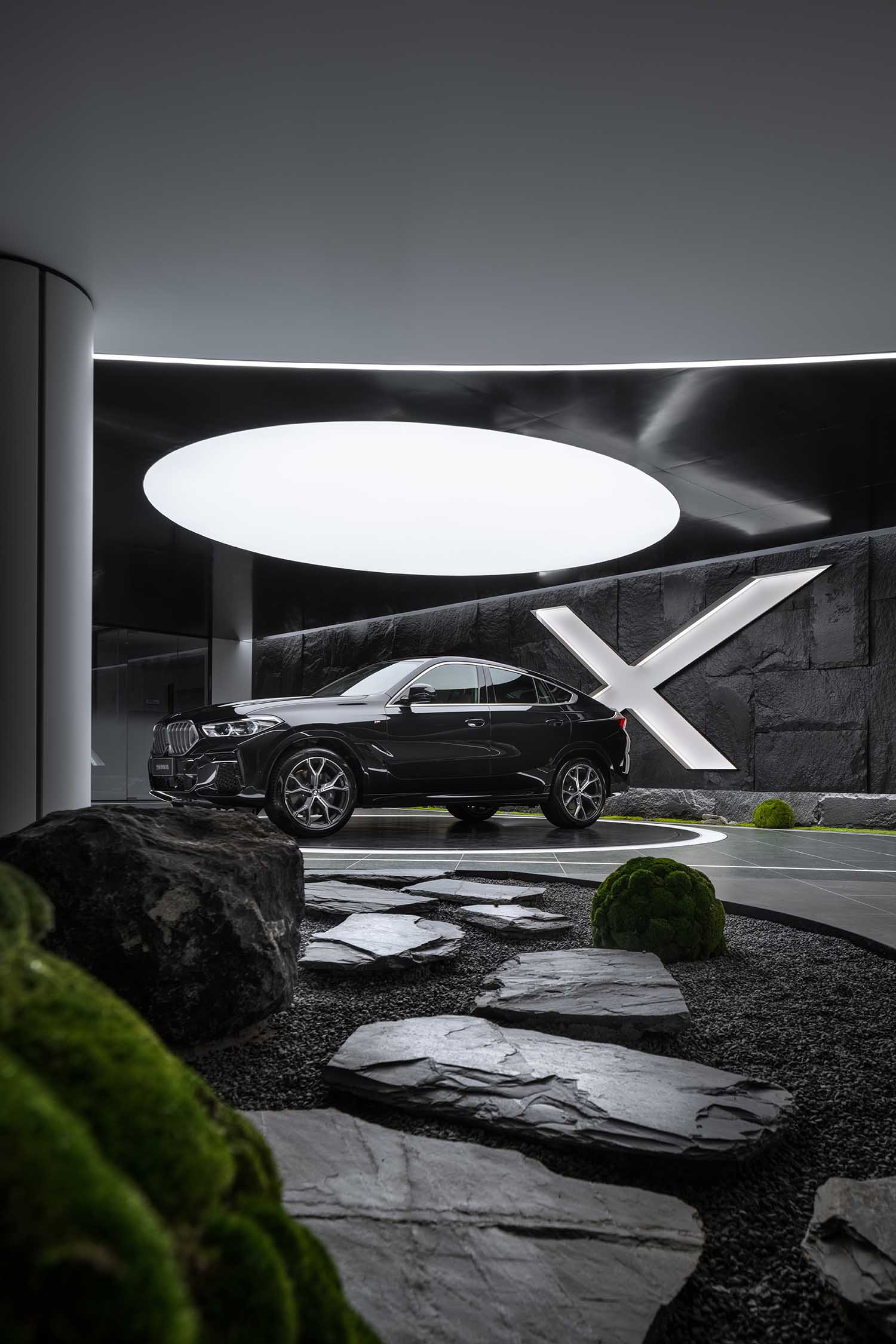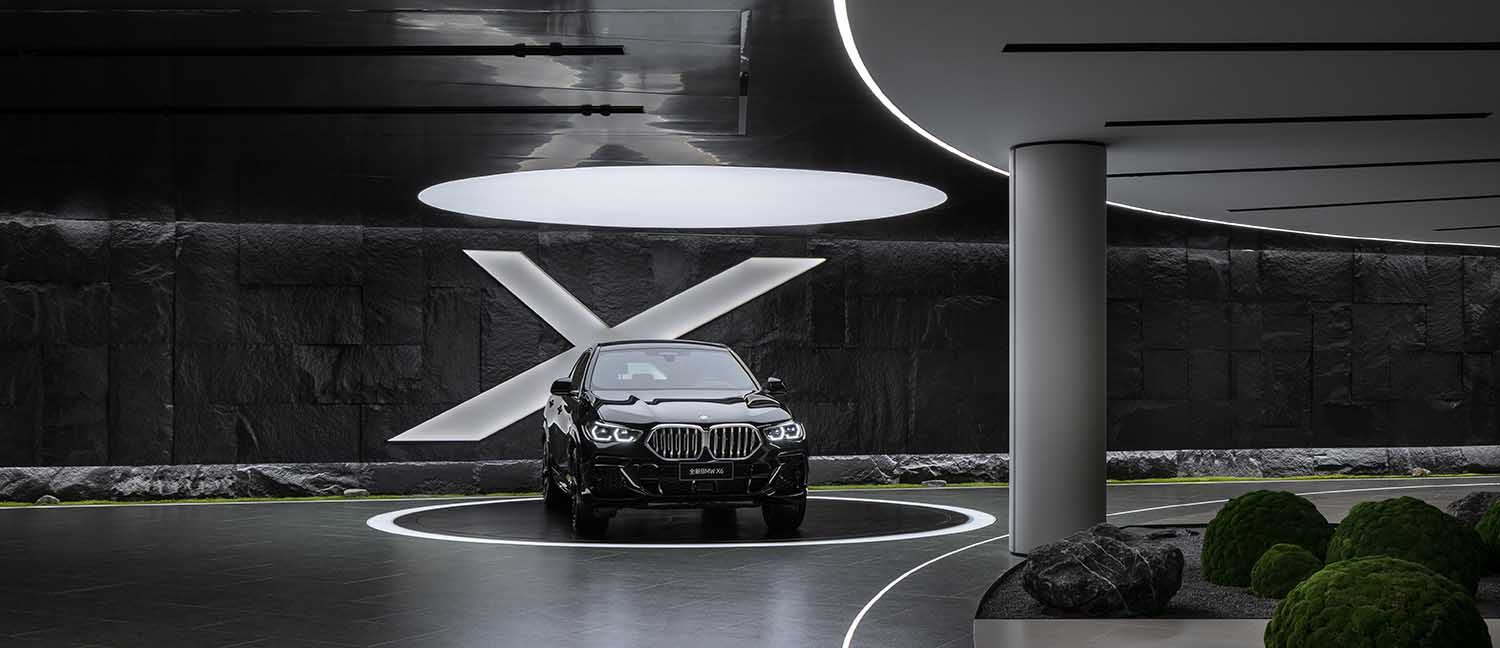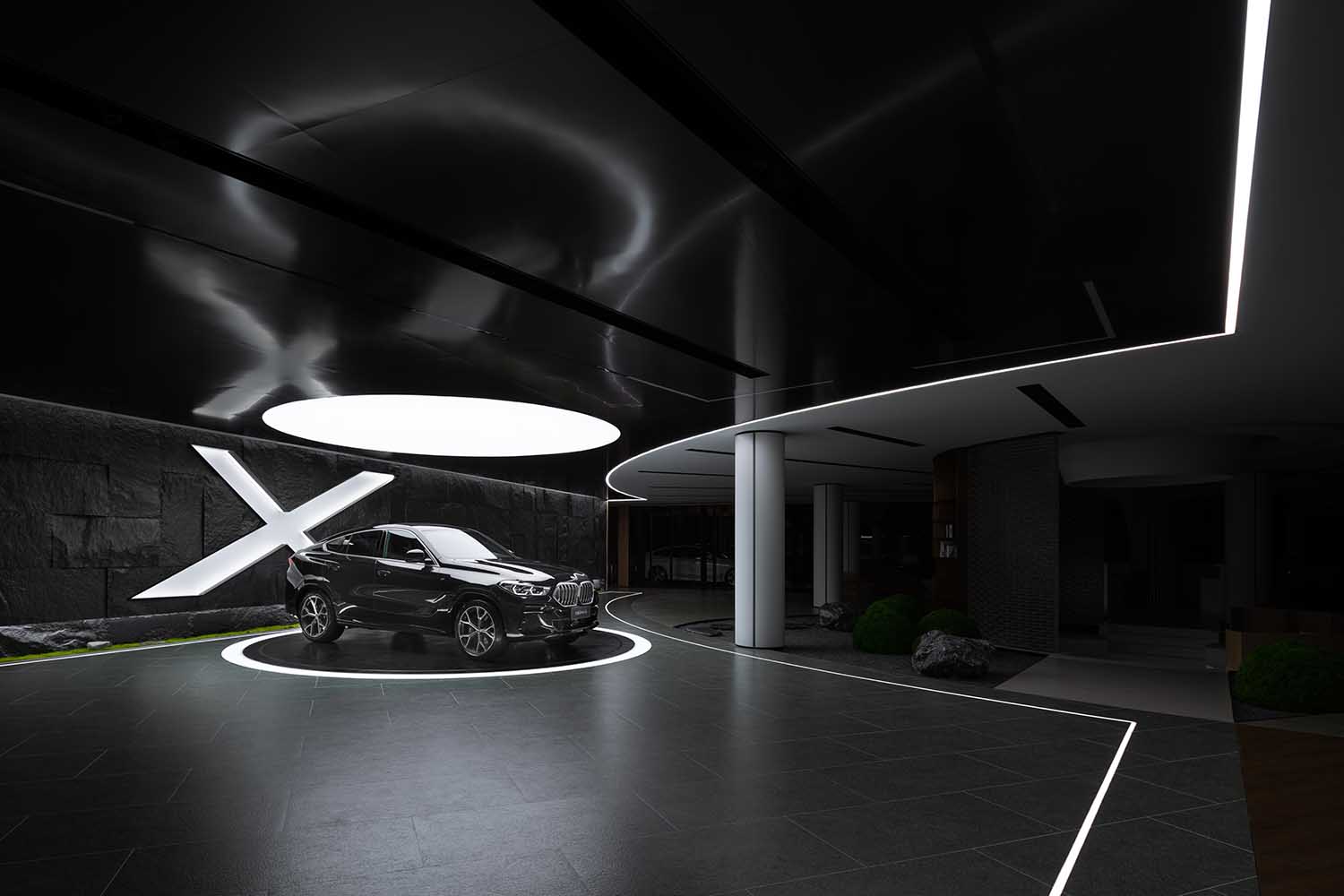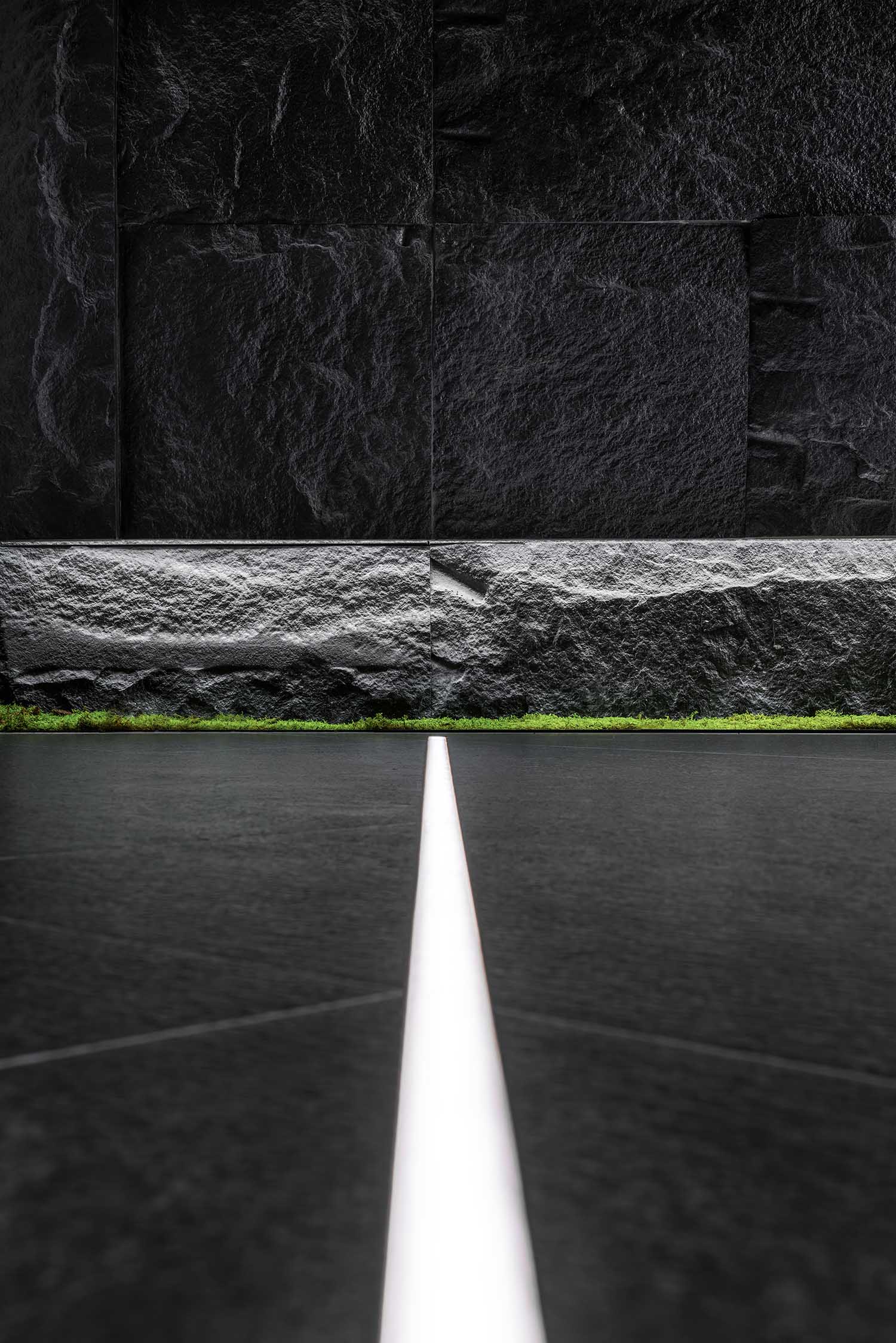 Reflecting the vision of urban evolution described by Patrick Geddes in his book "Cities in Evolution," the exhibition hall's design introduces a centralized layout into the spatial arrangement. The City Walk design showcases a colorful streetscape for the future city, with bus stops, flower shops, pocket parks, cafes, and diverse spatial scenes integrated around different car series exhibitions. This meticulous attention to detail results in a complete urban architectural system within the expansive 15,000 square meters of space.
Throughout the exhibition hall, the concept of "building an urban ecological recycling system" is celebrated, with logs used prominently to emphasize a seamless blend with natural textures. Distinctive chairs in the guest resting area correspond to tree rings, expanding the dimension of natural imagery while highlighting modern design.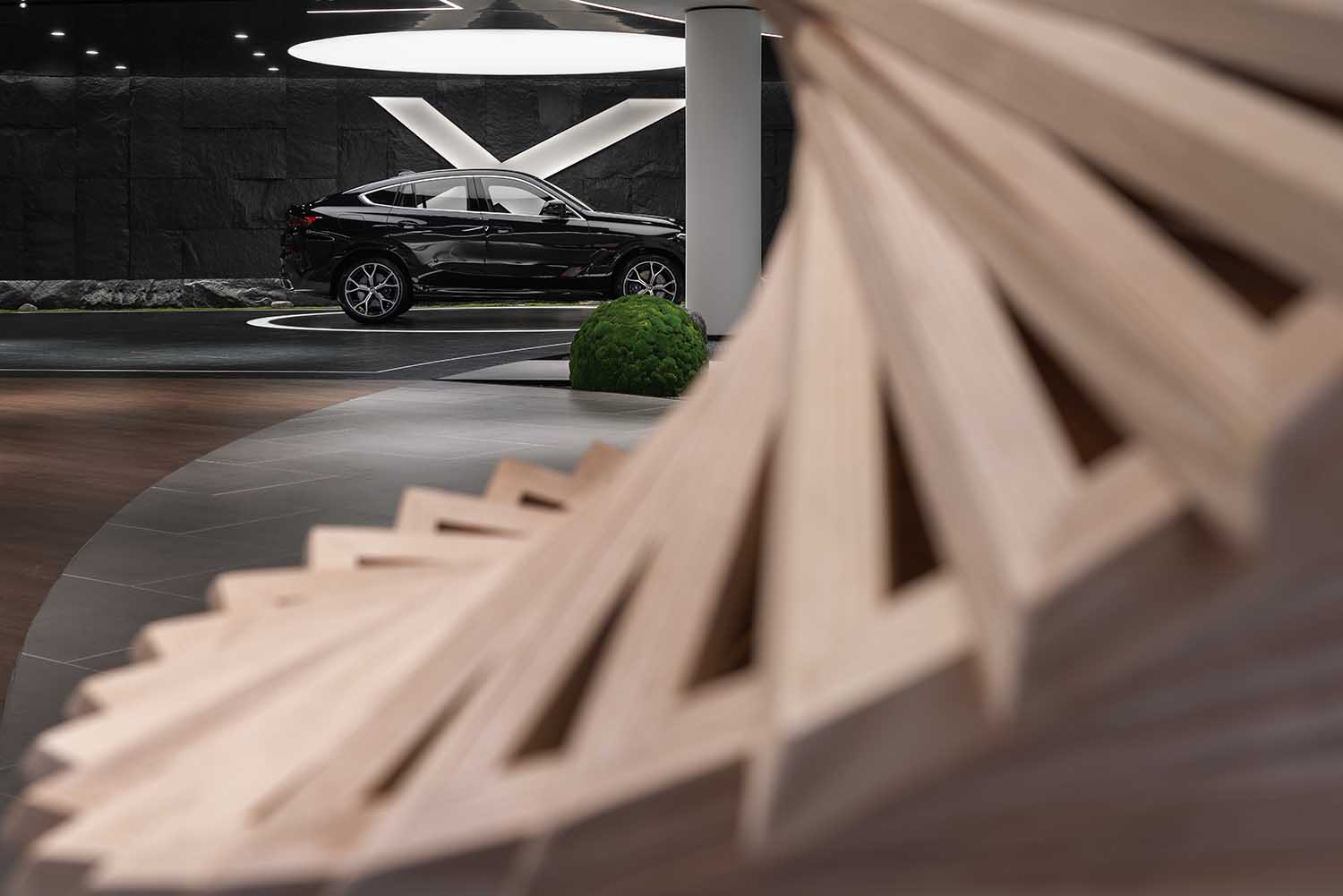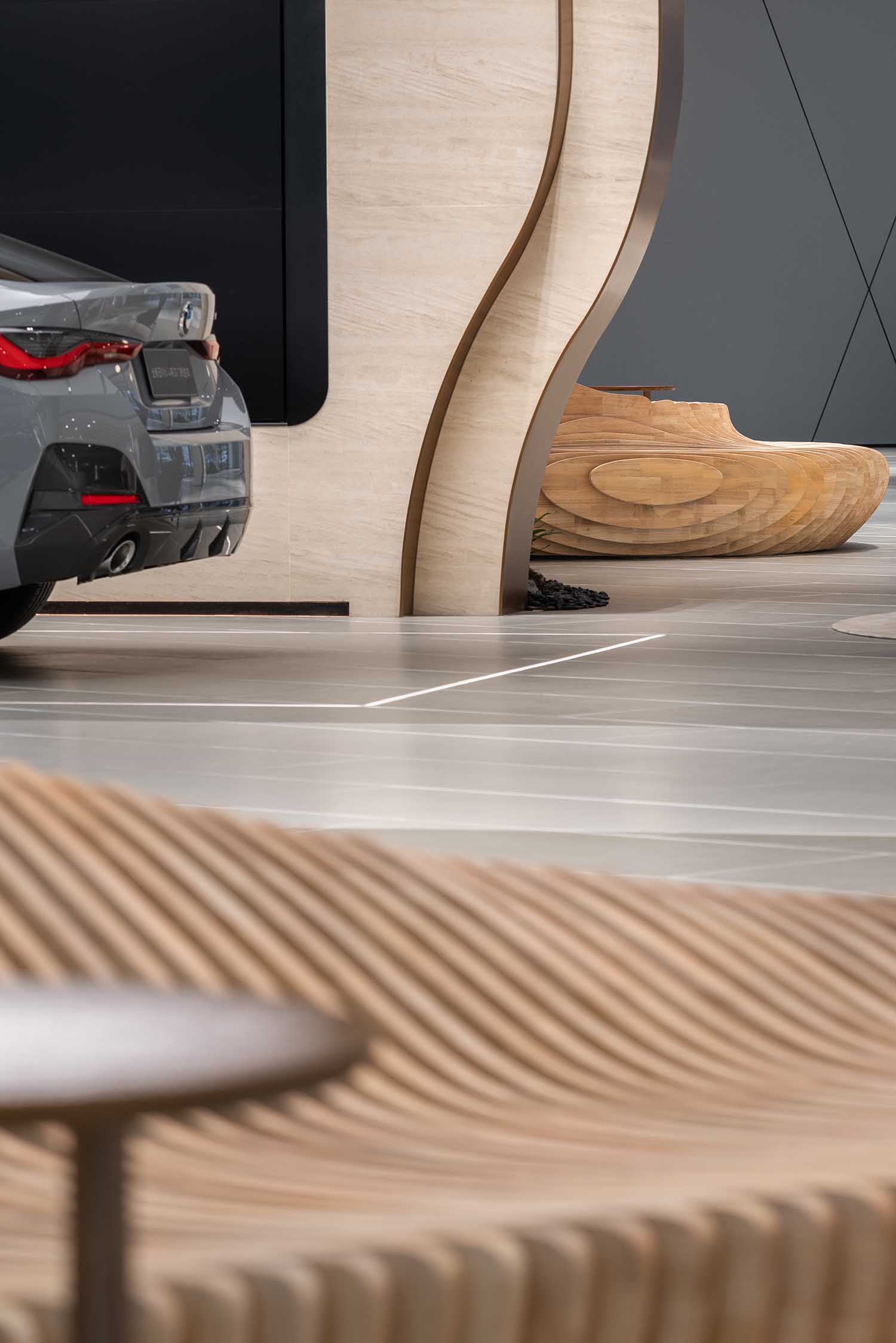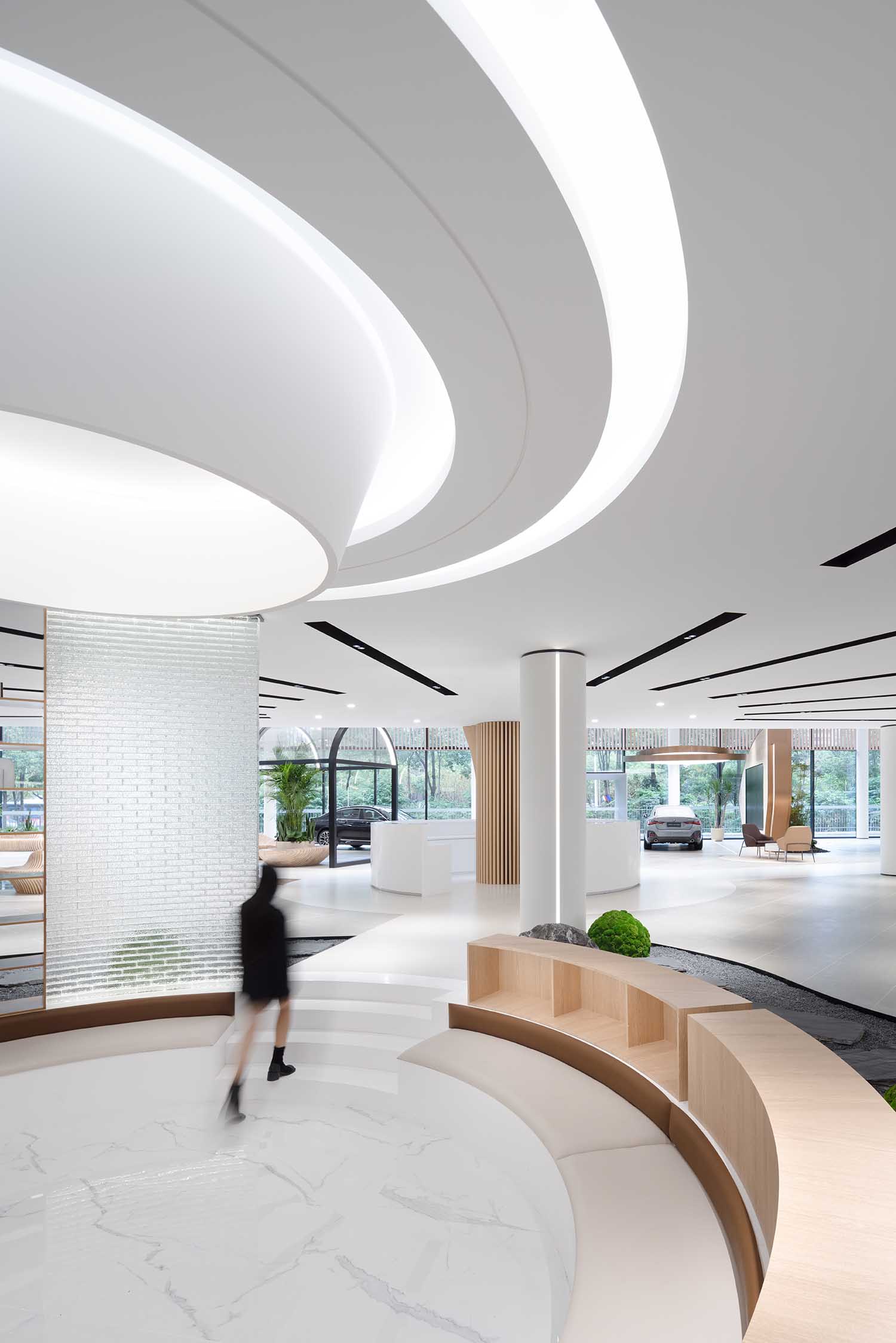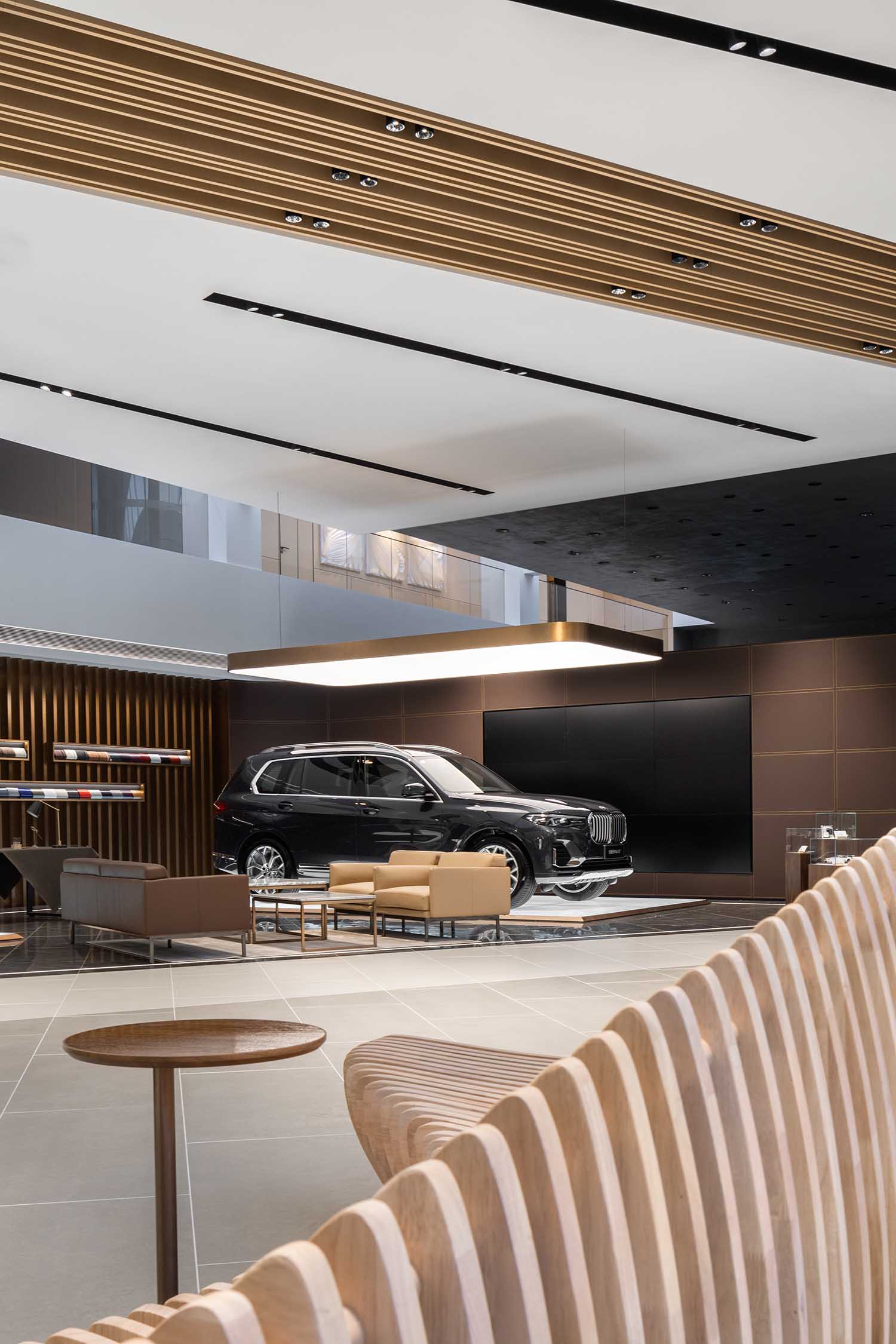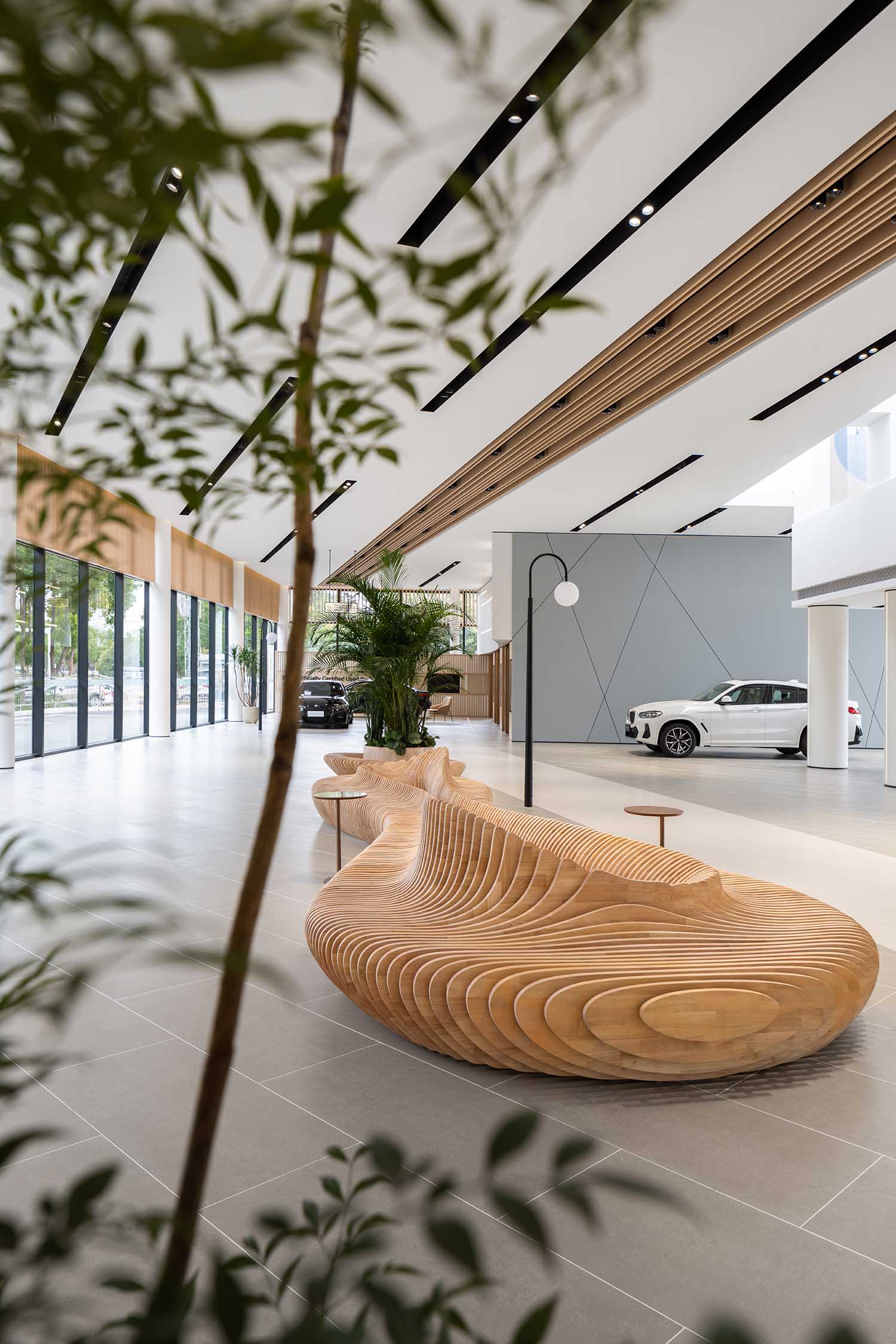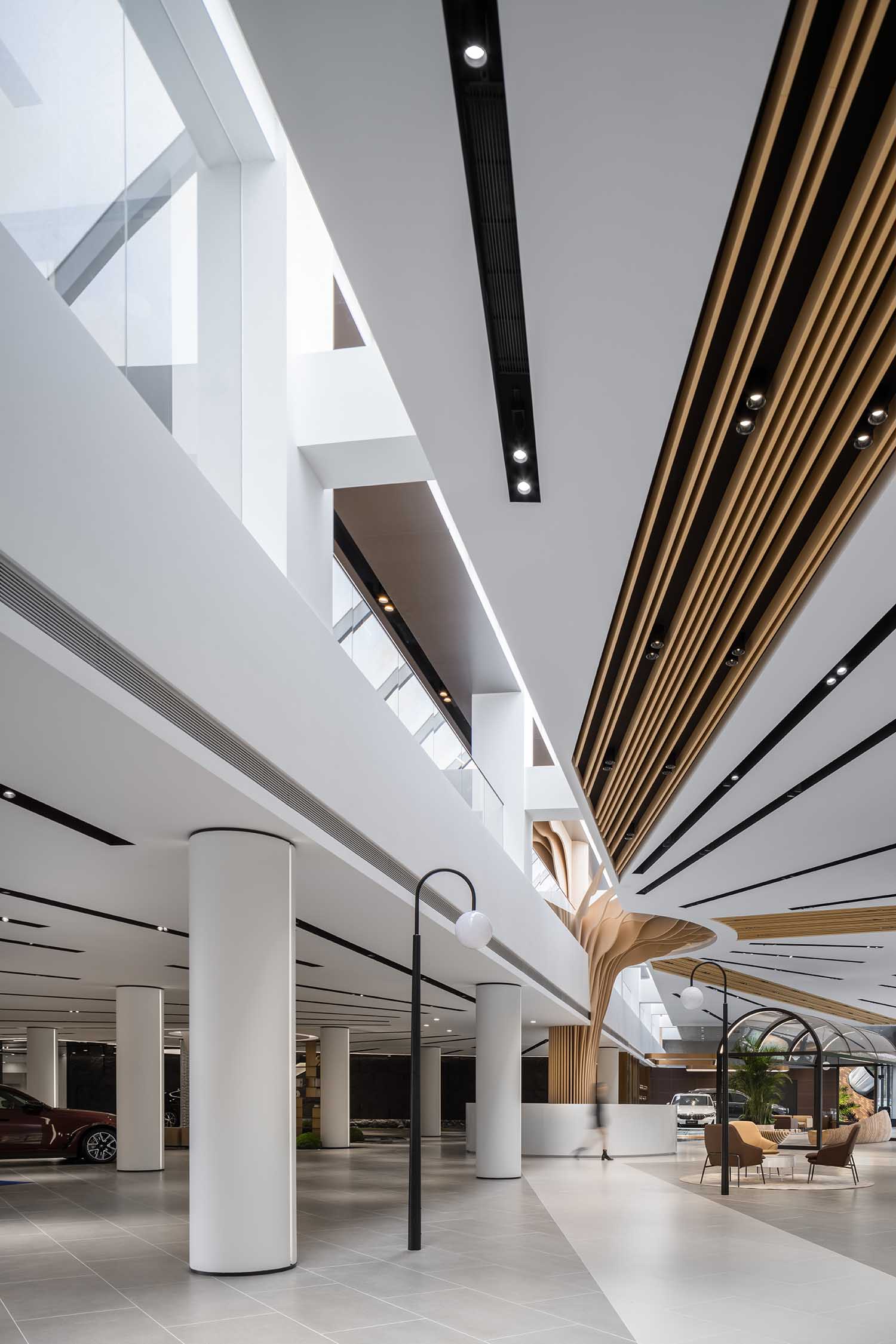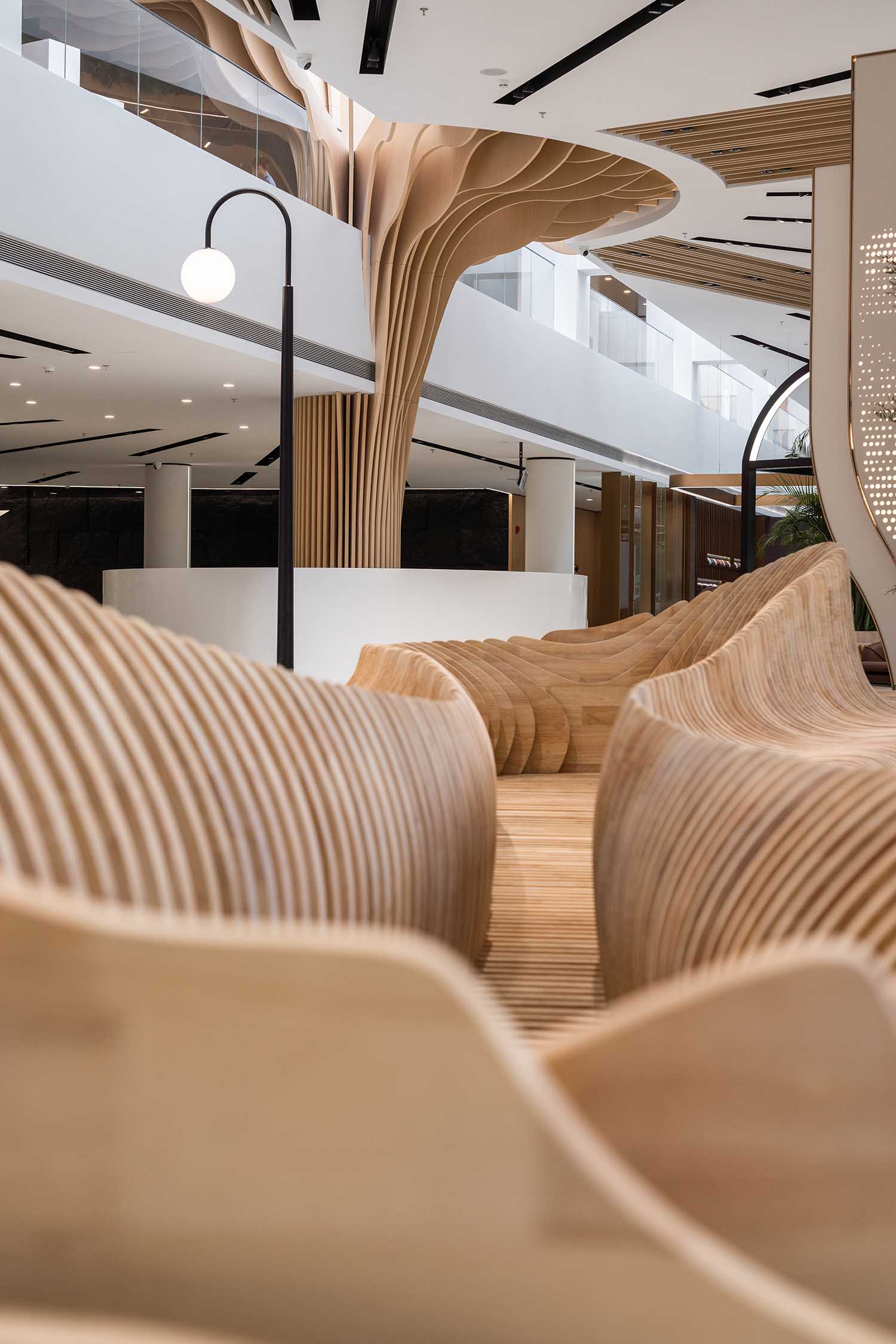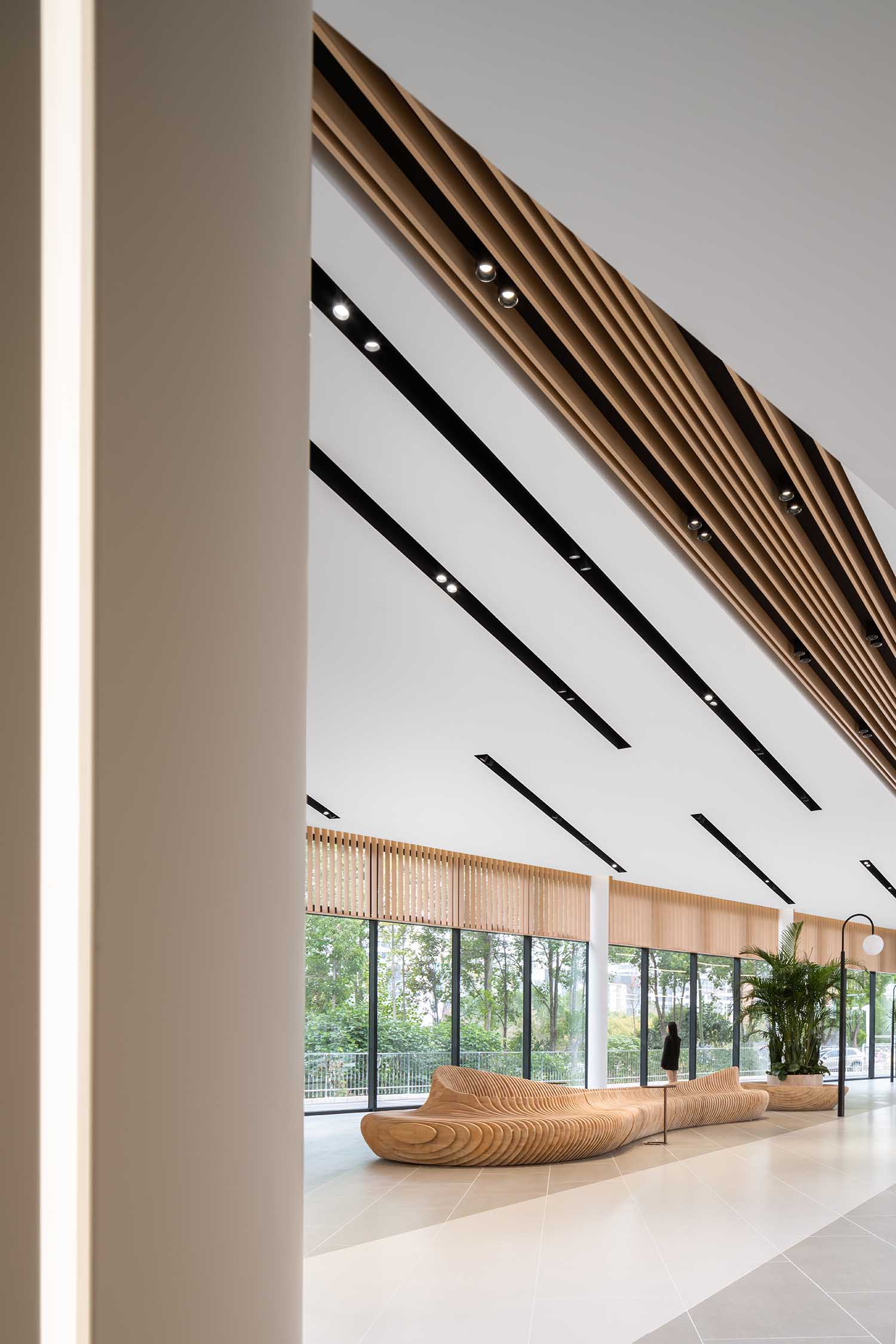 As visitors follow the ground lines, they extend into the hollowed-out ceiling, providing clear guidance for navigation. This design concept extends the exhibition hall's space in all dimensions, creating a visually stunning semi-open ceiling that reaches towards the sky. Golden lines converge at the bar counter, forming the image of a "world tree" that weaves through the space, connecting and breathing life into all regions, fostering a symbiotic relationship between nature and modernity.
Project Information
Project Name: Sustainable Intelligent Exhibition Hall for BMW in Changsha
Project Location: Yuelu District, Changsha
Design Company: ARCHIHOPE Ltd. – archihope.com.cn
Chief Designer: Hihope Zhu
Designer: Jane Fang, Chang Xu, Mengjun He
Total Floor Space: 15,159 square meters
Main Materials: Plexiglas, Handmade Limestone Slabs, Eco-friendly Particle Boards, Recycled Papers, Aluminum Plates, etc
Project Photographer: Vincent Wu