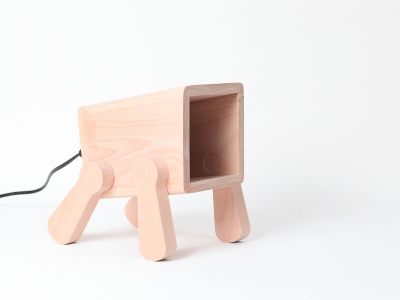 Project: The Frank Lamp
Designed by Pana Objects
Material: Beech wood
Dimensions: W210 x H195 x D160
Website: pana-objects.com
Pana Objects find an inspiration in childhood memories of owning a cute little pappy to design The Frank Lamp. Find more images after the jump:
From the Designers:
A desk lamp which the inspiration come from a delightful moment when you have a cute little puppy walking and playing around when you're at home. Modern and playful, Frank is a perfect addition to light-up both for your home and workplace decoration.