Project: 'Heartwalk' in Times Square
Designed by Situ Studio
Location: New York, USA
Website: www.situstudio.com
Happy Valentine's Day! February is month of love and for this occasion practice Situ Studio designed the 'Heartwalk' in Times Square, New York City. Discover more of the design after the jump: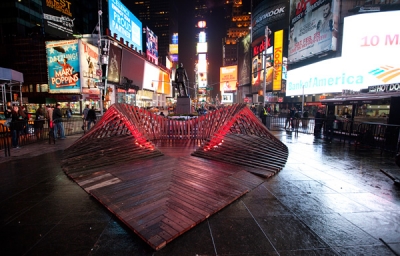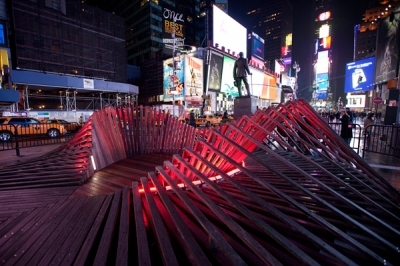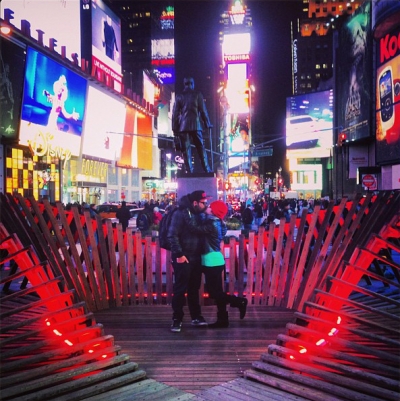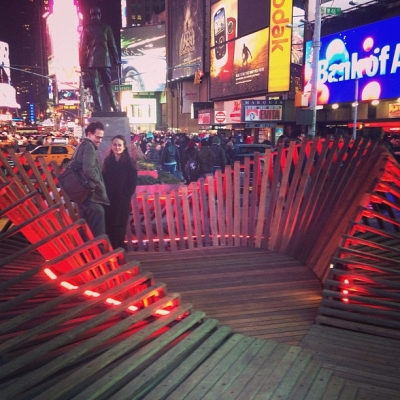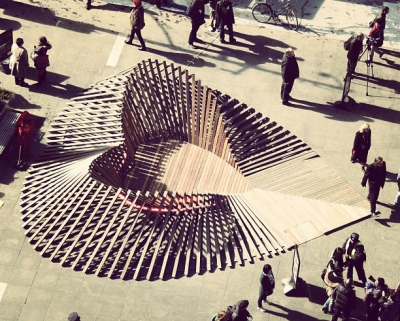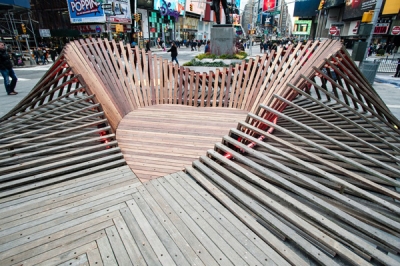 About the Design:
Heartwalk is the winner of the fifth annual Times Square Valentine's Day Heart Design Competition that invites emerging architecture and design firms to submit ambitious proposals for a public art installation. Times Square Arts, the public art program of the Times Square Alliance, collaborated with Design Trust for Public Space, to invite emerging architecture and design firms to submit proposals for consideration.

Heartwalk draws inspiration from the collective experience of Hurricane Sandy and the love that binds the City's citizens together during trying times. Built entirely from wooden planks salvaged from the boardwalks of The Rockaways in Queens; Long Beach, NY; Sea Girt, NJ; and Atlantic City, NJ, this installation wraps around the visitors, providing a moment of pause amidst the country's most public space.