Say Cheese Wine Rack by MuseMART
|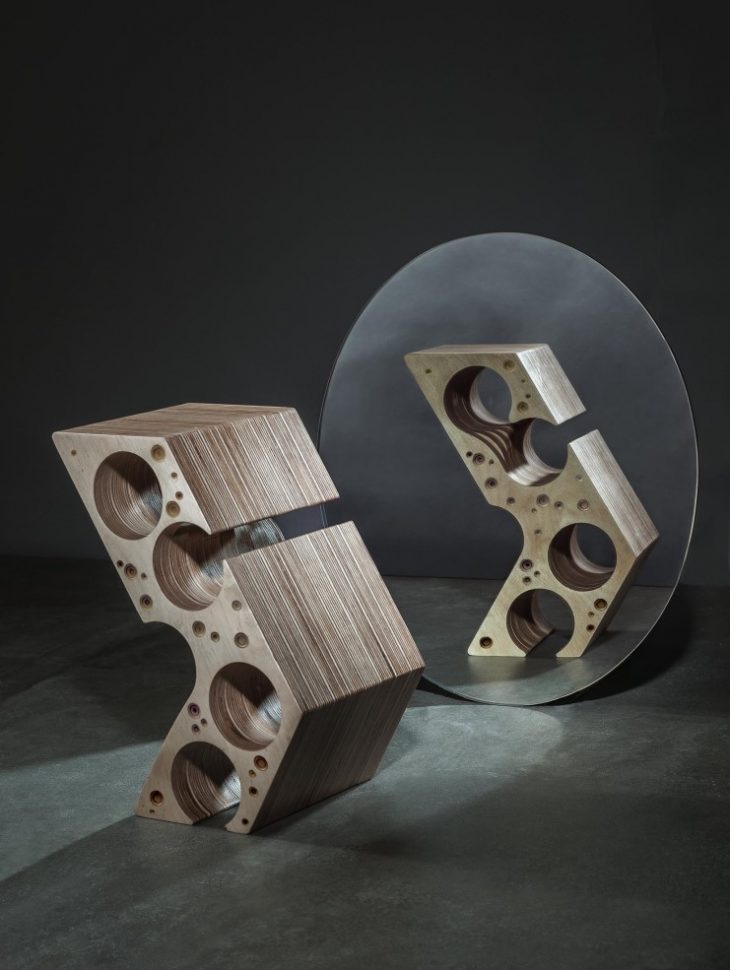 MuseMART, a multi-dimensional Mumbai based design studio, recently introduced a one-of-a-kind Wine Rack called Say Cheese. Take a look at the complete story after the jump.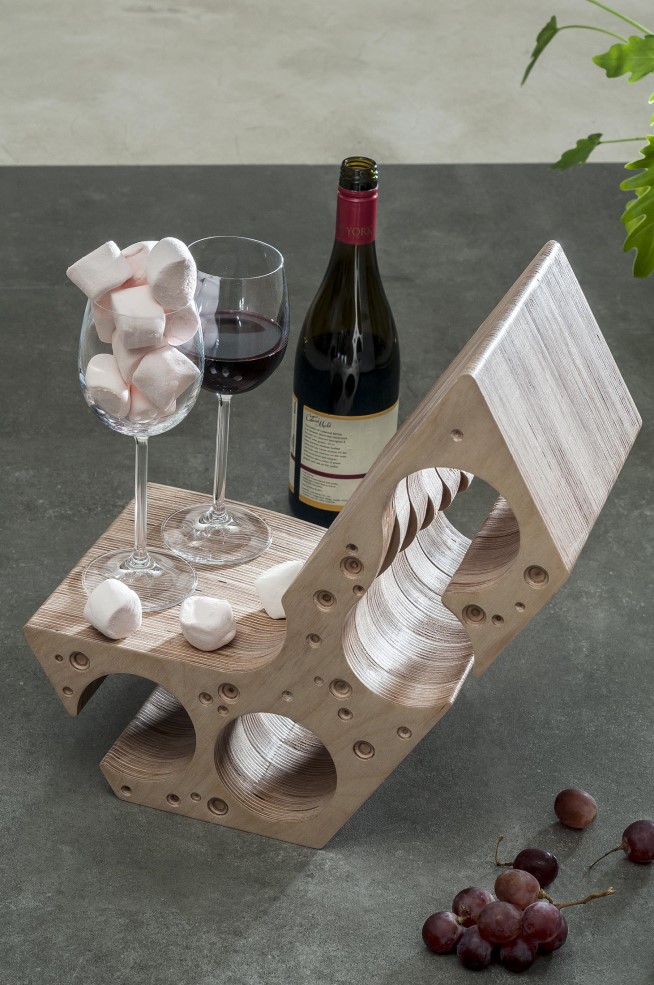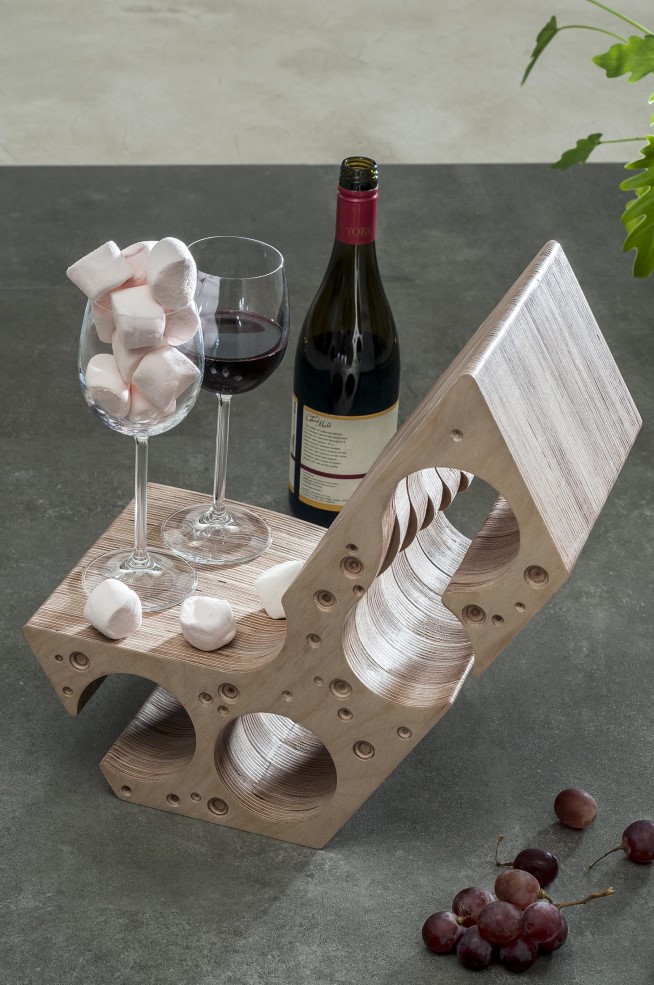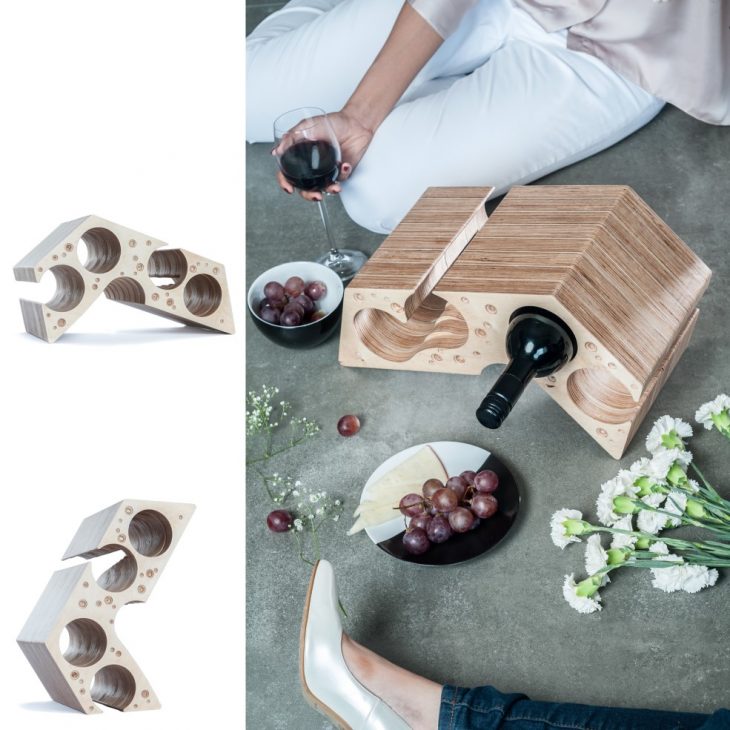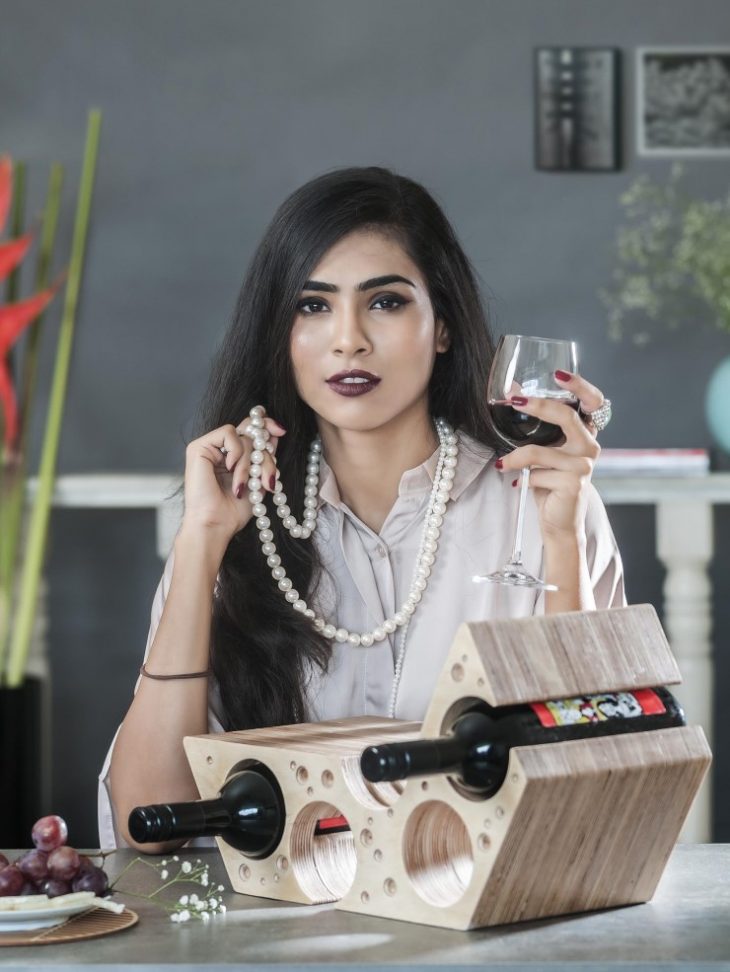 From the designers: Say Cheese is a bespoke Wine Rack that is inspired by two of the most aristocratic mouth savories, Wine and Cheese. The product has a set of 8 CNC milled 25mm Birchply layers that are laminated together to form one module. Sealed with a matte water based Pu coat, the front and the back surfaces have half domes of various sizes scooped out to mimic the texture of cheese. Each module holds 4 bottles of wine, while a fifth (used) bottle can be placed on the reclining half circle on the top. This free-standing module can be rotated on 4 sides when placed on the table. Designed purely as an interlocking brick, it fits snugly with similar modules. One can apply methods of rotation, stacking and mirroring to the brick in creating varying combinations to add a stylistic touch to a home, a restaurant or a wine cellar.
Wine & Cheese are two of the best gourmet foods when paired together offer the perfect mouthfeel. This combination spawned the iconic look & feel of Say Cheese. Made to cater the temperament of the deluxe and designed to complement the richness of Vino, any interior would glint in its presence. Say Cheese, with its contemporary design detail and its jauntily peculiar render, is bound to give your guests a tinge of curiosity into the luxuriant life of their hosts.
Specifications of Say Cheese
Size: 297mm L x 200mm D x 236mm H
Weight: 4.5Kgs
Material: 25mm Birchply with PU sealer
Manufacturing: CNC milled and assembled by hand.
Discover more from MuseMART: www.muselab.in