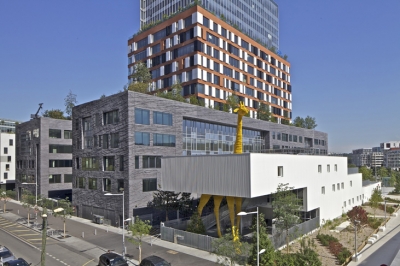 Project: Day Nursery of the Giraffe
Designed by Hondelatte Laporte Architects
Collaborators: Virginie Davo, Charlotte Fagart
Client: SAEM Val de Seine
Size: 1 450 m2
Location: Boulogne-Billancourt, France
Website: www.hondelatte-laporte.com
Day Nursery of the Giraffe project in french city of Boulogne-Billancourt comes from the drawing board of Hondelatte Laporte Architects.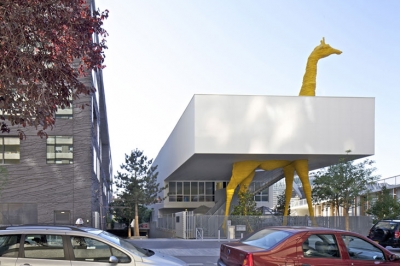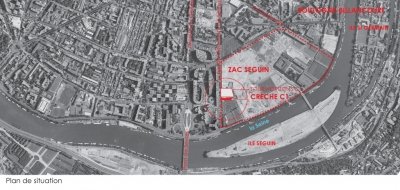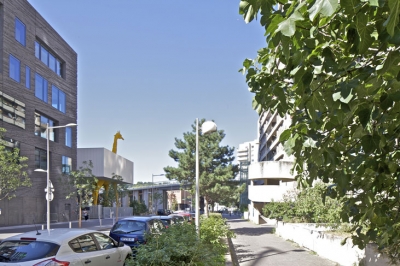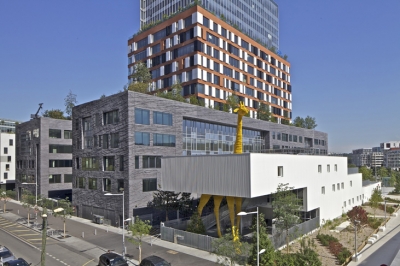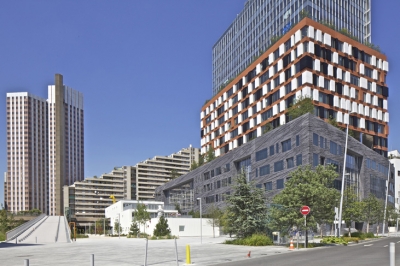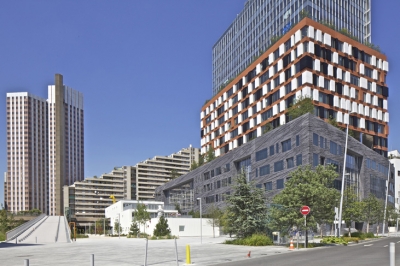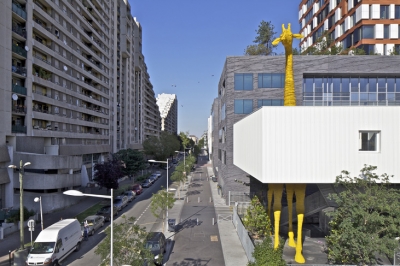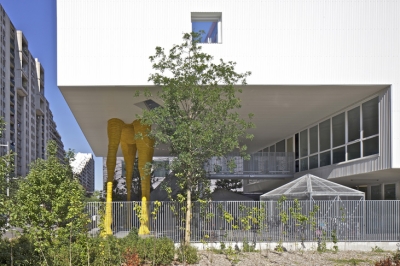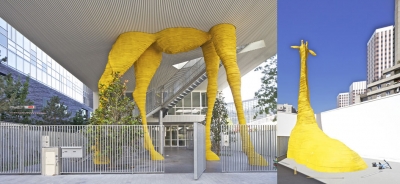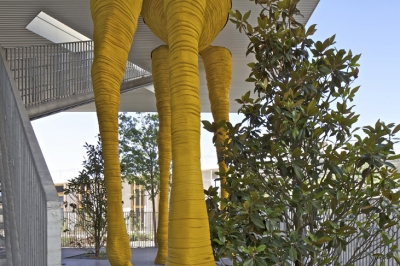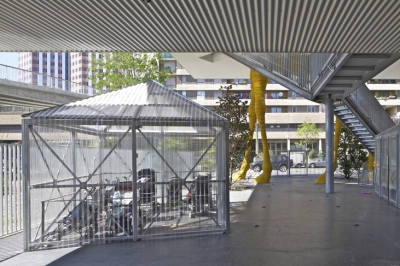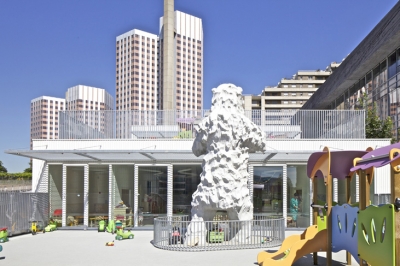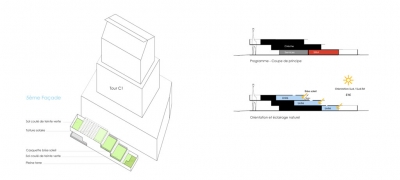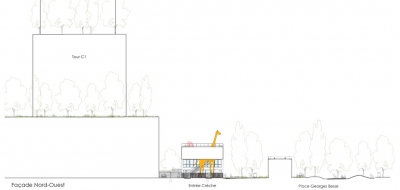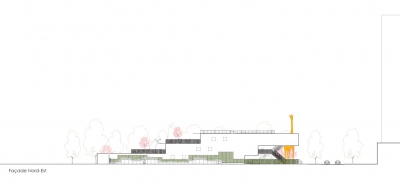 From the Architects:
C1 Day Nursery is situated in the "triangle" area as a strong "staple" between the district of the old Sèvres bridge, accomplished in the seventies, and the Trapeze new district. The whole district has an undulating skyline.
To integrate within the urban total coherence, the project develops a third level. The building is then made up of three graduated strata, morphology which is in the pronunciation of all characteristics of the district: stacking up, earthwork and ramp.
This public equipment expresses the world of small childhood. Idea is to create an event which enlivens the public space by calling the babyish imagination: wild animals invest places. A giraffe which looks like prow easy comes to nibble the layer of the earth sported in its range, while a bear tries to climb the upper floor.