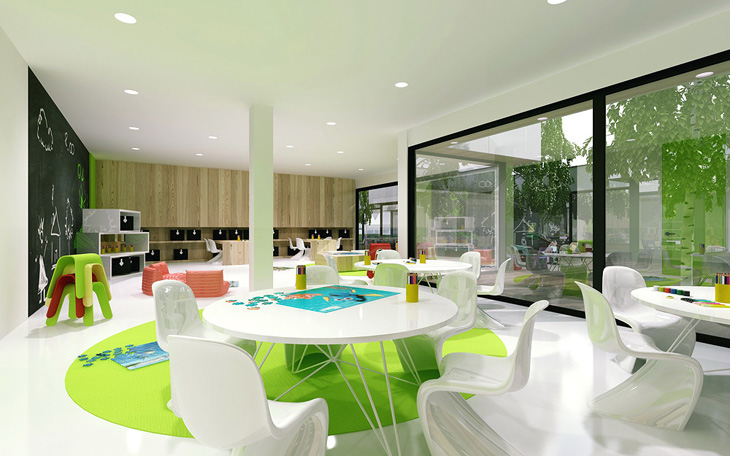 Minimalstudio Architects have designed Modular Kindergarten located in Poland. Kindergarten was designed as a 830 sqm modular building with a flat roof. For more images and architects description continue after the jump: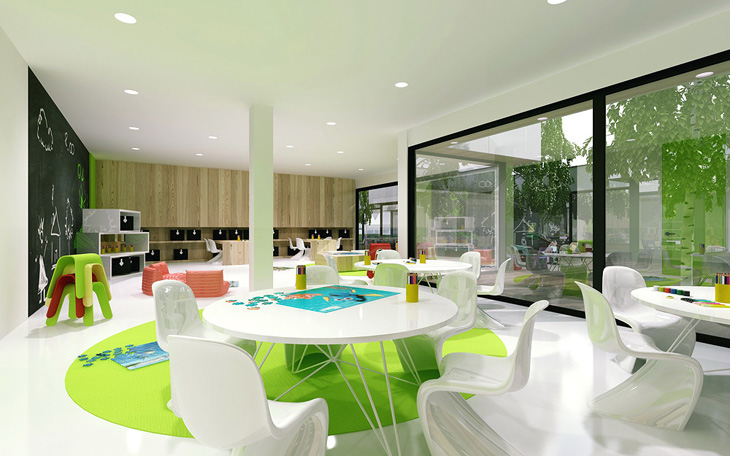 From the Architects:
Kindergarten was designed as a modular building with a flat roof. Footprint area is 830 sqm. As the main construction material used three types of steel containers. The building was adapted for easy construction and remodeling.
The basic guidelines was mobility and flexibility in the creation of the building and space while retaining interesting form and function.
The project involves creating the main building with a variable modules attached to it.
Main building contains corridor (also used as exhibition hall and speeches), entrance hall and all administrative and technical facilities.

Each variable module consists of 7 separate containers with space for the cloakroom, main hall, bathroom and storage space. Each module is designed for one group numbering 25 children. The basic form of the building are 4 variable modules and 1 main building. It allows operation of four group for 100 children with the possibility of extension and change the form of the building.
The project involves the construction of identical variable modules which can be connected to each other.
The elevation of the building was designed as a kind of "skin" for containers. Facade cladding panels fills the inner side of elevation. The whole facade is ejected from the structure, giving an interesting, minimalist character of the building.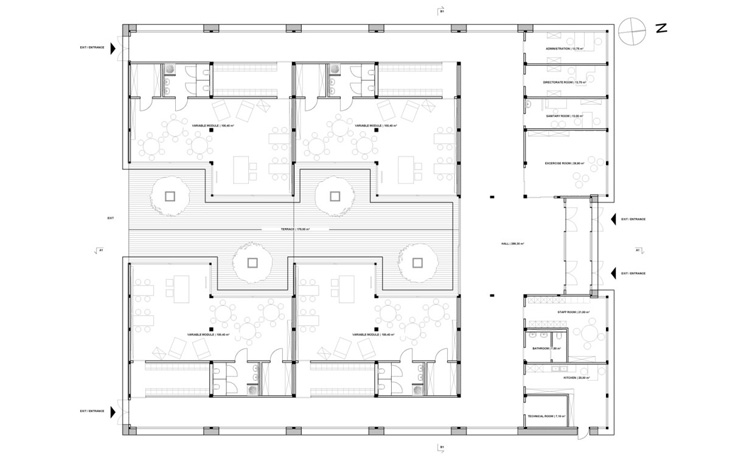 Modernist form with its originality and simplicity encouraged to use.
The interior was designed in a single module, referring to the simple style of the building. The interior combines with the environment, with large sliding windows overlooking the designed terraces. Wood decking is consistent parts of the premises kindergarten, giving the opportunity to learn and have fun outdoors.
Project: Modular Kindergarten
Designed by Minimalstudio Architects
Project Team: Marek Wróblewski, Aleksandra Malewicz
Location: Poland
Website: minimalstudio.pl