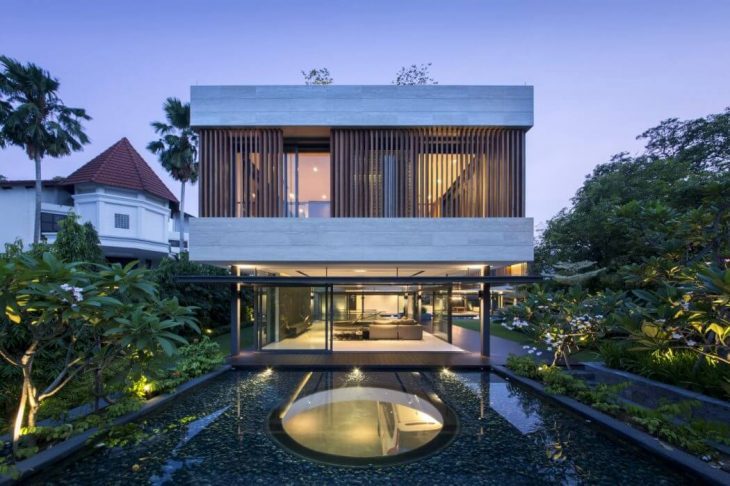 Just as specialist designers and architects stated at the beginning of 2016, this year, vintage was the new modern both in interior and exterior design. We saw incredible mixes of retro finishing and contemporary touches blended in spectacular homes, front yards, patios and landscapes improving curb appeal and making everyone feel welcomed.
Today we will take a look at ten amazing exterior design ideas you can get inspired from to spice up your home next year – as the vintage trend is not likely to fade away anytime soon. We already saw the next big interior design trends for 2017, so now we will focus on exteriors as well. By bringing comfort, soothing colors, and designs, inviting people to relax and daydream, such design ideas are sure to please even the most sophisticated tastes.
Read more after the jump: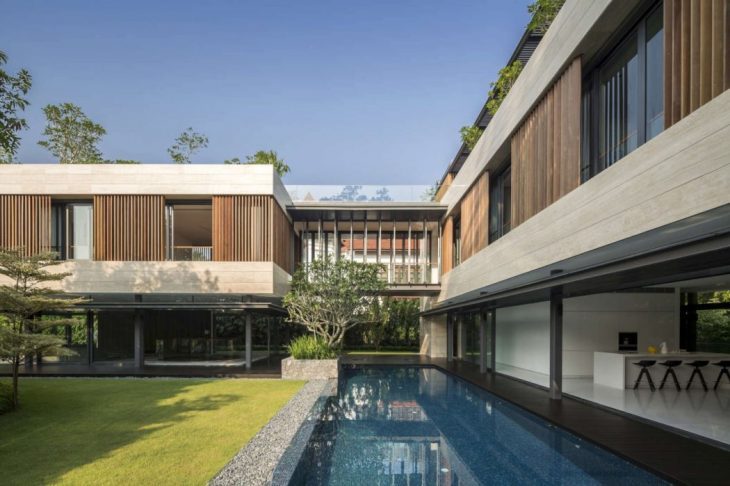 1. Natural Wood Sidings and Elements
There is nothing suggesting warmth, elegance and return to the simple better than the powerful beauty of Earth-like natural wood designs. If you want to revamp your house's exterior, natural wooden panels, a solid wooden front door and a mix of glass panels and stone finishing are the best ways to go to achieve a retro exterior design that looks rustic and comfortable. You should keep in mind that wood siding needs care and maintenance, especially if you want to keep the natural hues of the wood intact. Wood can be integrated into the house exterior by building covered patios as well or by adding columns or pillars.
2. Terracotta Panels for Color and Warmth
Terracotta is a versatile material that can turn any house into your dream home if you use it correctly. A terracotta façade gives your home a vintage look, as the warm color and texture make you feel like traveling back to simpler, more comfortable, and more relaxed times. This type of façade design has been embraced by architects all over the world, as the material comes together with plenty of advantages: they save energy, provide you with acoustic comfort, lowers humidity levels inside the house and so on. Terracotta panels also make an incredible choice for flooring – if you also want to revamp your porch. Furthermore, Terracotta is complimented well by high-quality outdoor furniture made from materials such as hardwood, metal, and recycled plastics.

3. Clay Tiles for a Classy Look
Clay tiles make another great choice in exterior house design, especially if you want to achieve that good old vintage English home look in gorgeous red hues that inspire serenity and comfort. Of course, adding roof tiles completes and complements the new exterior – and make sure you also revamp your outdoor landscape for a spectacular effect.
4. Artificial Stone All Round the Landscape
Stone veneer is another exquisite option if you want to make your home look like a true architectural wonder. The beauty and versatility of artificial stone reside in the fact that it goes spectacularly well together with wood sidings (natural and painted) and glass panels combinations. You can install stone veneer by yourself or call for professional help. Cleaning, sealing and maintaining artificial stone exteriors is not hard, but it does require knowledge and skills, so make sure you get all the information you need before embracing such a project.
Natural and artificial stone can play the main role in your exterior design project as it can be used as flooring for patios, porches, and backyards. It is also a great element to revamp pathways and walkways in the garden and overall landscape. To achieve symmetry and pull together the entire landscape, make sure you also introduce stone hardscapes as well, such as water fountains, fire pits or landscape retaining walls.
5. Brick for Vintage and Modern Designs
Natural and faux brick sidings are inspired from Colonial, Tudor and English architecture, being ever so popular nowadays as well. Installing bricks the right way involves some level of effort, knowledge, and skills, but if done correctly, bricks will hold you for a lifetime. Faux brick can fundamentally transform a house's exterior in a brand new piece of art. Brick and cobblestone work great also to revamp your terraces, stairs, patios, and kiosks. It makes landscapers' favorite material when it comes to retaining walls or garden pathways as well – if installed and treated correctly.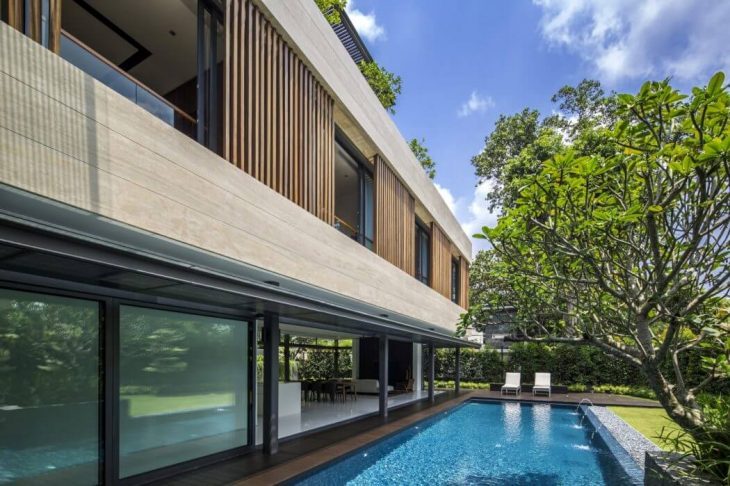 6. Fiber Cement to Fool the Eye
According to specialists in the field, fiber cement can look like wood or masonry, and it's as resilient as concrete and can resist even the harshest weather conditions. In vintage designs, fiber cement is used to achieve a Gothic-revival architecture that can be painted in a custom retro-inspired color and provide you with everything necessary in terms of beauty, durability, low-maintenance and fire/pests resilience. Fiber cement thus can be mixed with wood finishing, stone, tiles and bricks, offering a myriad of exterior designs that surely improve curb appeal.
7. Stucco or Exotic Retro Designs
If you want to achieve a classic vintage Mediterranean, Spanish-mission or ranch exterior, an exotic vintage design in other words, then stucco is the siding of choice. Stucco can be applied to houses with stone or brick surfaces and gives the house a complete makeover, especially if you manage to install it correctly.
If you want to achieve even a more retro look, stucco allows you to embed stone or other small objects in it for a unique and personalized look. Stucco can be painted and given a smooth or a rougher texture, depending on what you want to achieve. It goes great with wood, stone or brick finishing.
8. Vintage Front Doors and Windows
No matter what type of siding you choose, vintage-inspired architecture needs to cover all details and all design elements. One of the most important among them is represented by your doors and windows. A retro-inspired home can feature a brick or stone façade, but what pull together the entire design are the windows and front door.
Luckily, you have plenty of options here: go for solid wood doors, colorfully painted wood door, and window frames adorned with flower pots and so on. You can either achieve an Italian-inspired exterior design in aged wood, ages stone and warm colors, or a British one in perfect and neat painted wood panels and bright red door and window frames.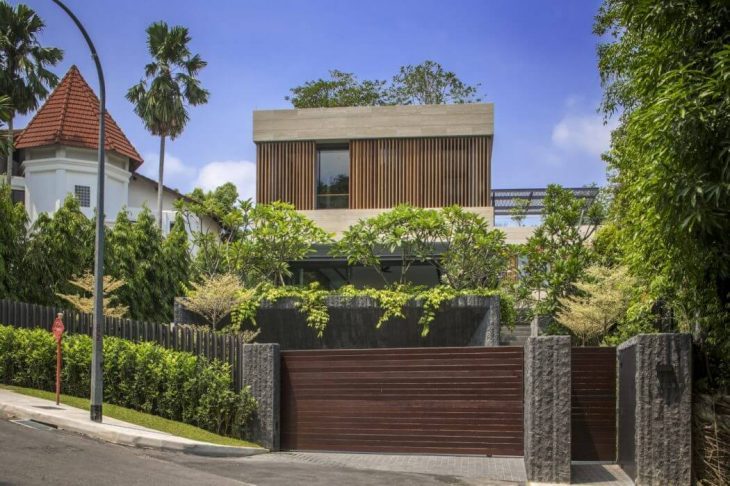 9. Vintage Patio for Endless Comfort
If your patio or front yard is visible from across the street, you should consider more than siding when you revamp your house in a retro design. While not many people can instantly make the difference between faux brick, fiber cement or stucco, they are more likely to recognize vintage decorative elements when they see them.
This is why you should look beyond the house façade and also spice up your lawn and patio. Installing faux stone or brick to redecorate your inner garden walls and adding vintage-inspired elements (furniture, decorations, curtains, garden lamps and so on) will pull together the entire landscape and finish the design. A vintage deck, outdoor living room and entertainment space with all the trimmings will turn your home into a veritable patch of Heaven for your family and guests. You cannot revamp only the house siding and not factor in the outdoor landscape elements.
10. Hardscapes to Rule them All
Hardscape, just as landscape, represents the canvas you can paint on your exterior design projects. They add the final touches, completing and complementing the house and the rest of the landscape. Usually, landscape architects work hand in hand with exterior designers in order to achieve a unitarian image. If you chose stone or cement, brick or wood as main sidings, landscape architects would recommend you to use the same materials to build retaining walls, vertical garden walls, fences, walkways, pathways and fire pits. The most used materials in vintage remodeling projects are cobblestone, brick, stone, Belgium stones and so on.
What is your favorite vintage house siding? How would you revamp your home to give it a retro flair and what landscape and hardscape elements would you add to complete and pull together the design project?
Images from: Secret garden House by Wallflower Architecture + Design