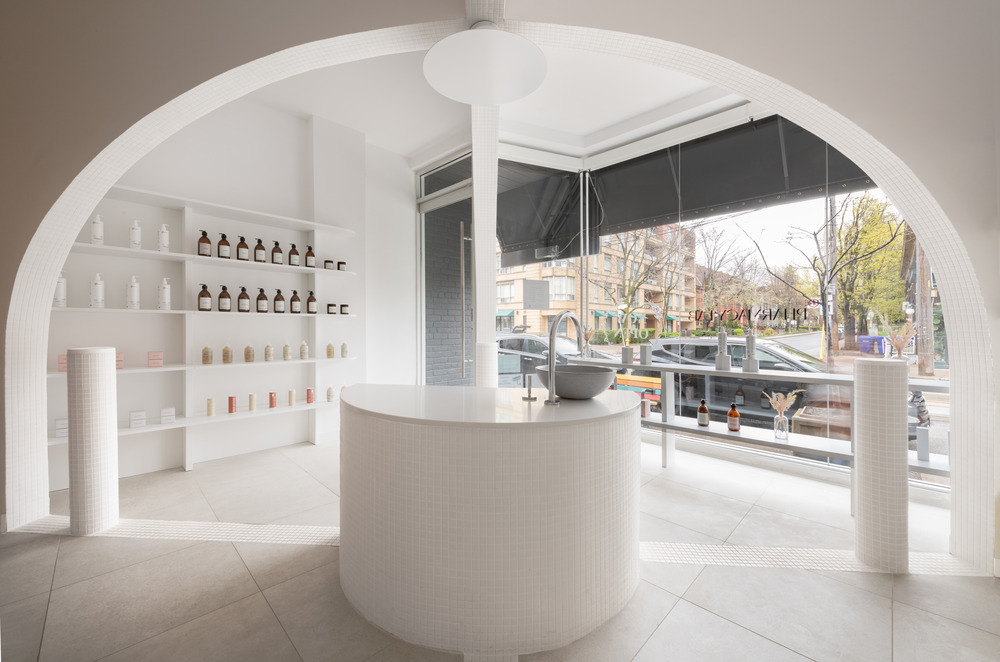 StudioAC introduces the Pharmacy Lab, an innovative architectural marvel that seamlessly integrates the functionalities of a compounding pharmacy with a retail space. The strategic placement of the pharmacy functions at the rear of the building allows for the front retail space to take center stage. This is achieved through the thoughtful incorporation of rib arches that elegantly span across the perimeters of the retail area. The remarkable architectural feature is skillfully showcased through the artful replication and rotation, resulting in the creation of an implied sculptural dome that offers a captivating experience both from the exterior streetscape and the interior space.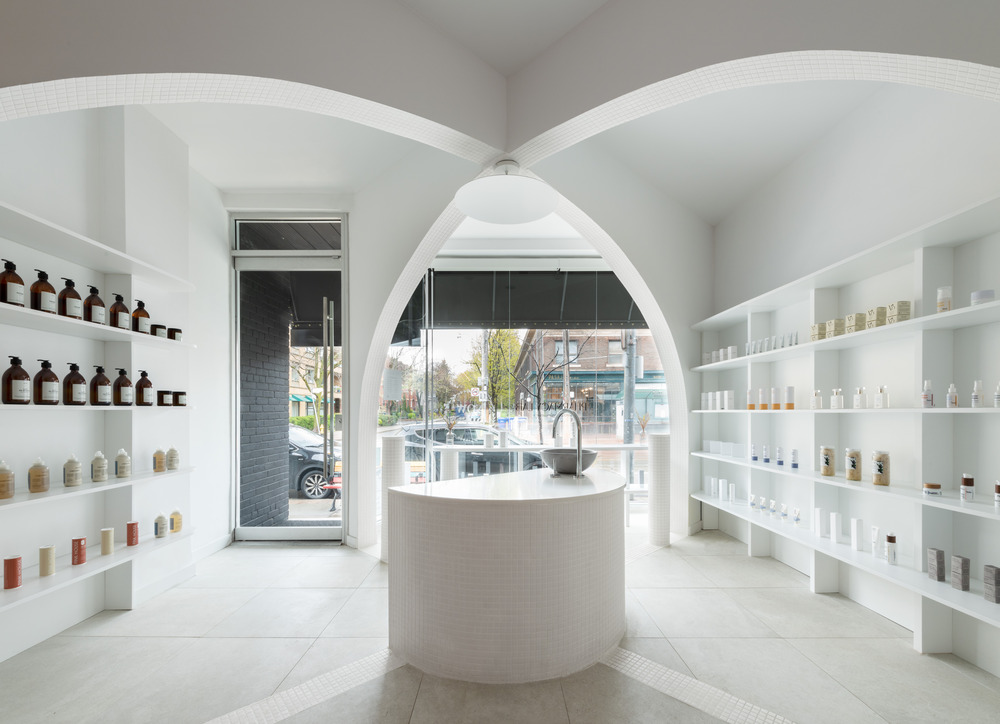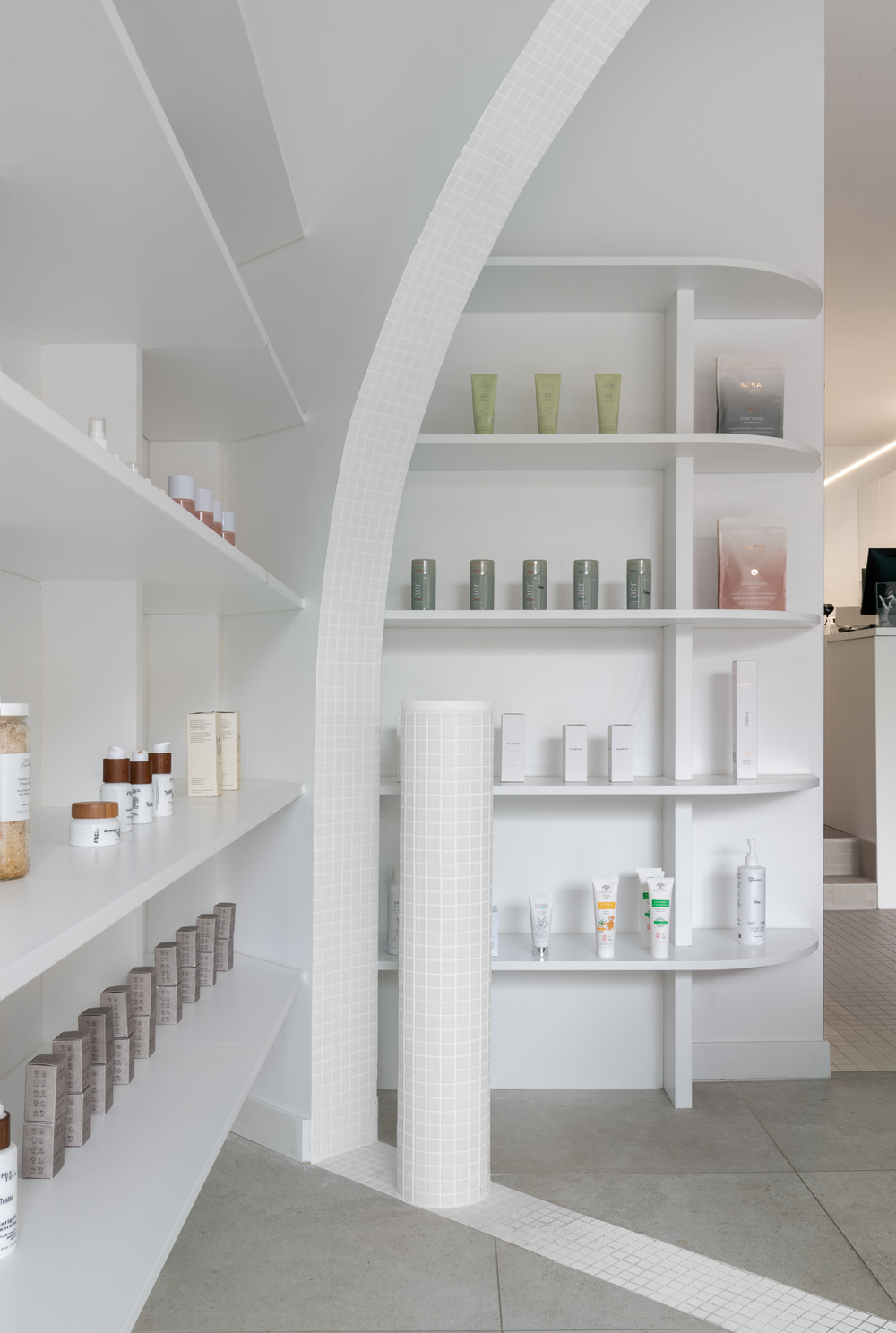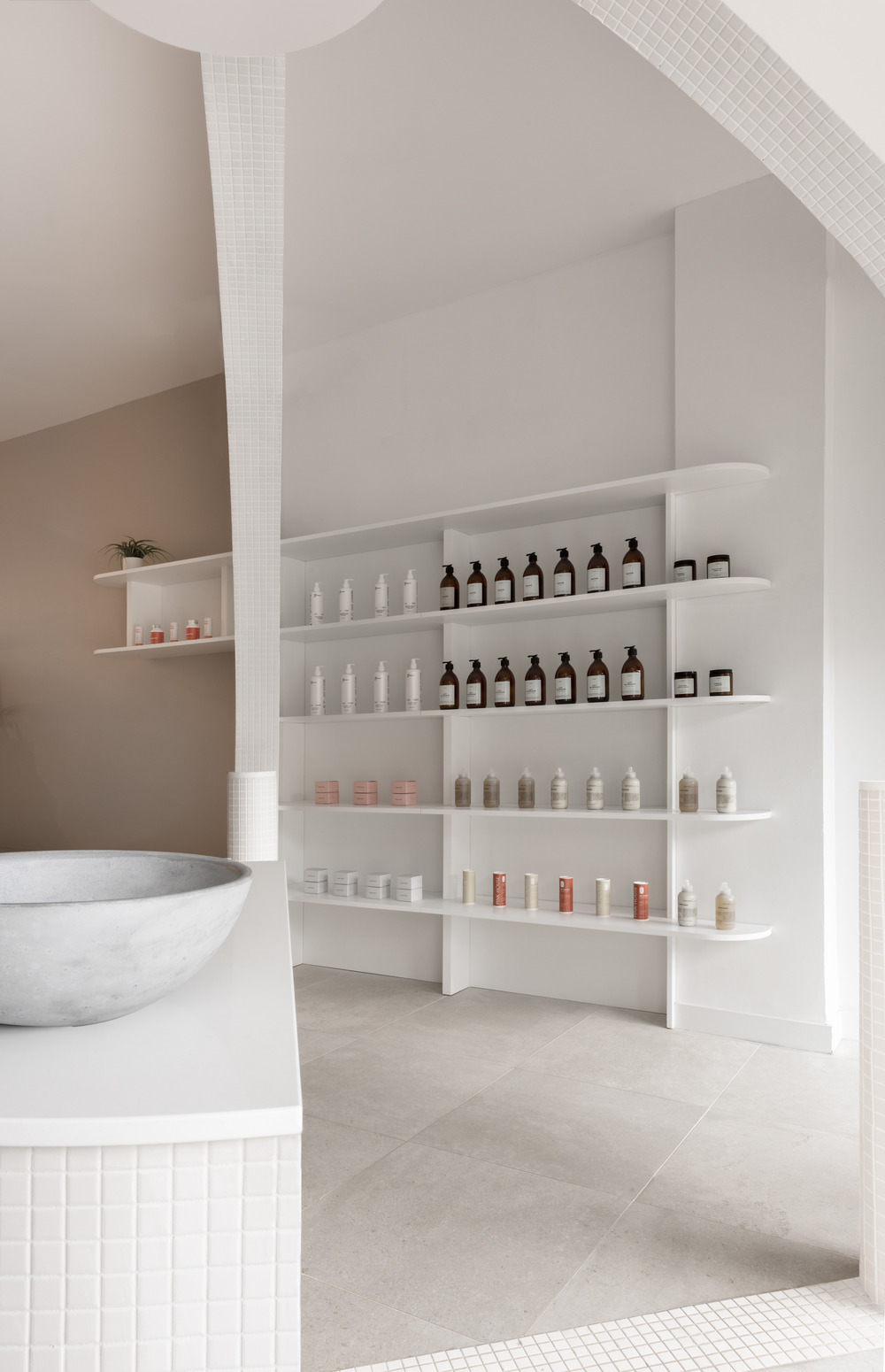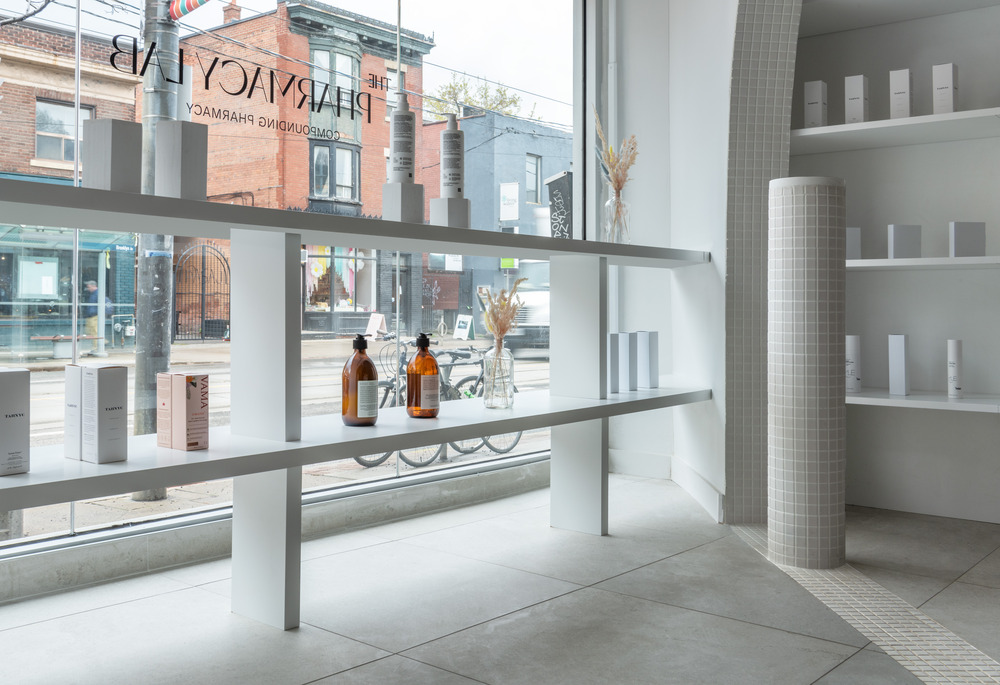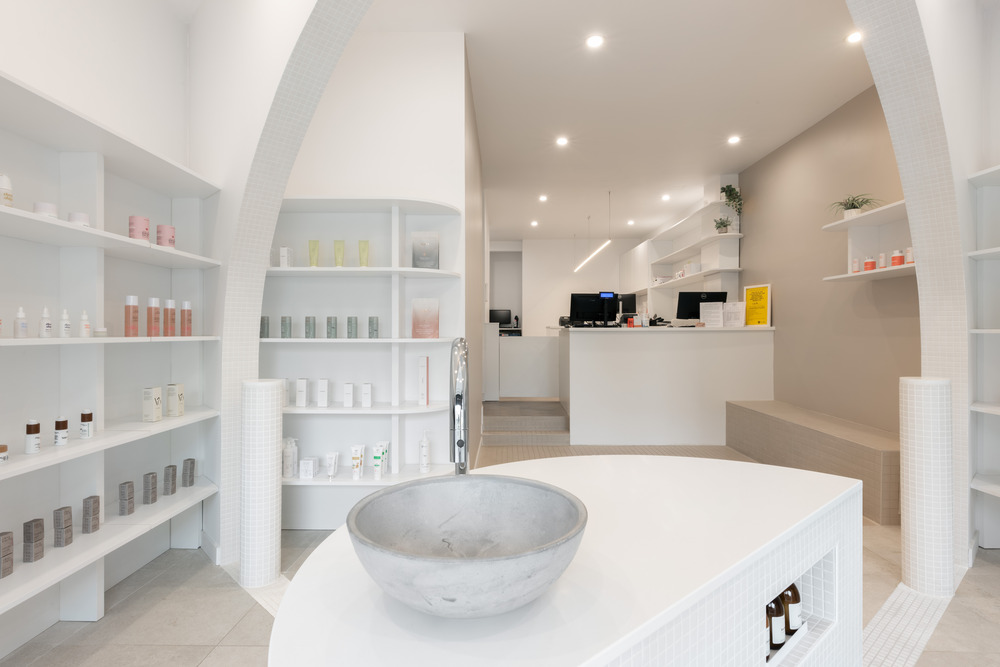 The monochromatic color scheme is further enhanced by the skillful integration of various textures and materials. The use of mosaic tile in this design creates a cohesive visual narrative, enhancing the geometric elements and harmonizing with the architectural lines of the arches. The tile seamlessly extends across various surfaces, encompassing the arch's facade and the floor, creating a cohesive visual flow and delineating distinct areas within the compact retail space. The custom lighting fixture elegantly illuminates the intricate three-dimensional arches above the tiled semicircular island. Its placement at the center of the space seamlessly integrates with the overall design, enhancing the visual impact without being obtrusive.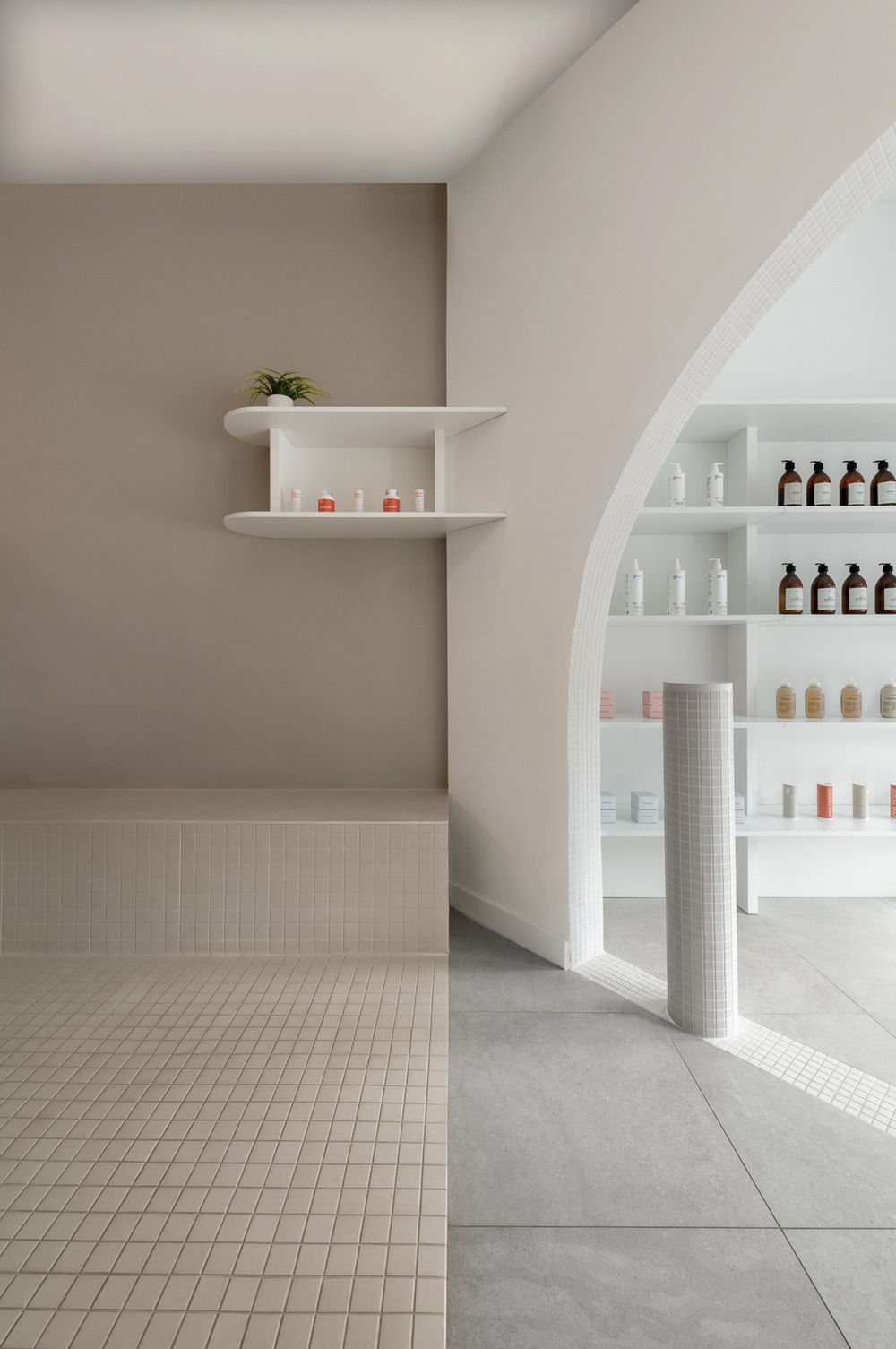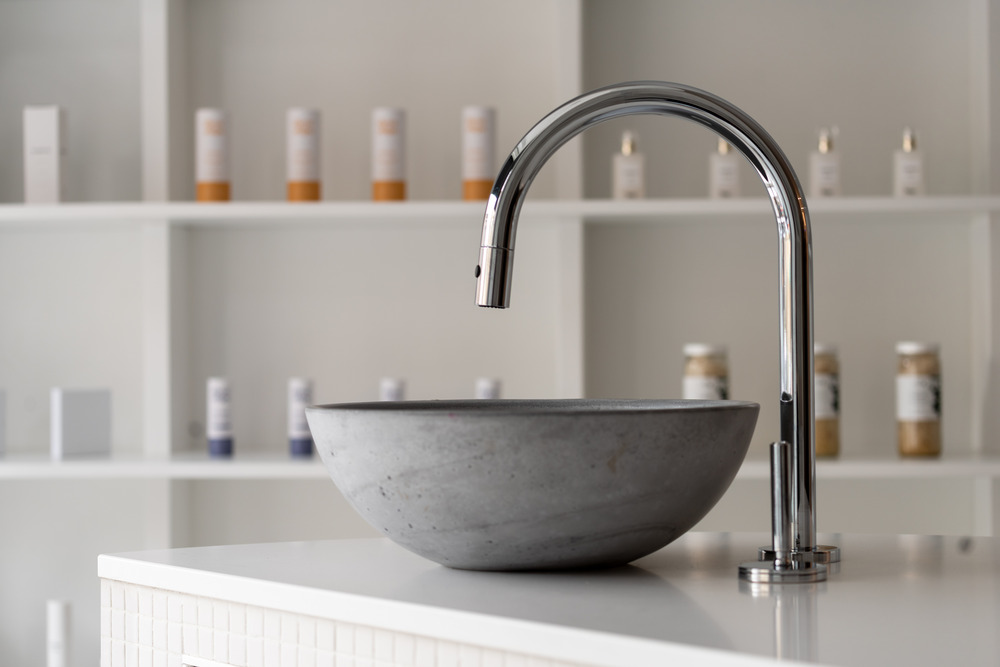 The design endeavors to establish an alluring and visually captivating ambiance for patrons. The incorporation of functional considerations is evident in this design, as it aims to enhance the customer experience. The shelving and display units have been thoughtfully positioned to ensure easy access to products, while also contributing to an organized and minimal environment.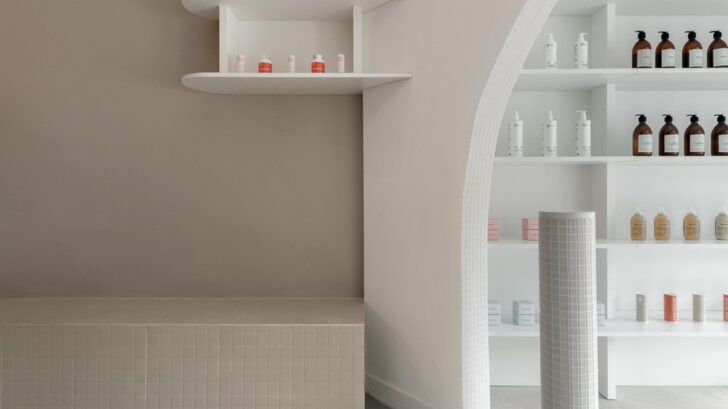 Project information
Completion: 2023
Architect: StudioAC – www.archcollab.com
StudioAC Team: Sarah Reid, Jennifer Kudlats, Andrew Hill
Lighting: Anony
Photos: Jeremie Warshafsky Photography