Project: Mosque Amir Al-Momenin
Designed by CAAT Architecture Studio
Architects: Mahdi Kamboozia, Rasha Kiani
Client: Mosque Board of Trustees
Area: 559,23 sqm
Location: Dezashib, Tehran, Iran
Landmark design of Mosque Amir Al-Momenin in Tehran comes from the CAAT Architecture Studio practice. Discover more of their solution after the jump: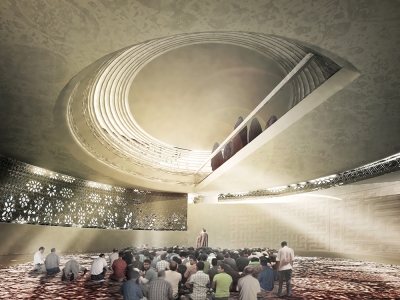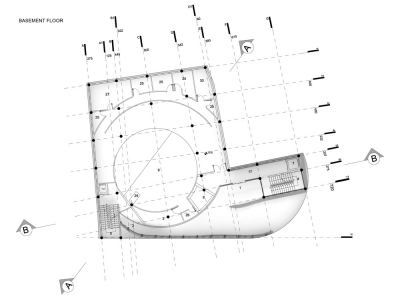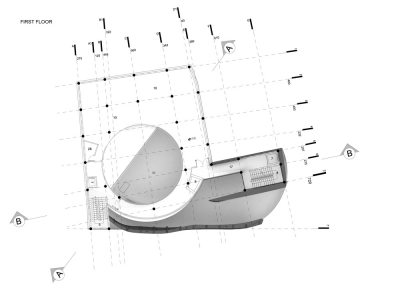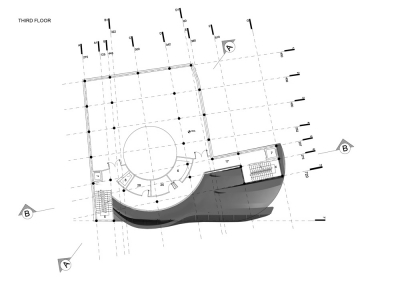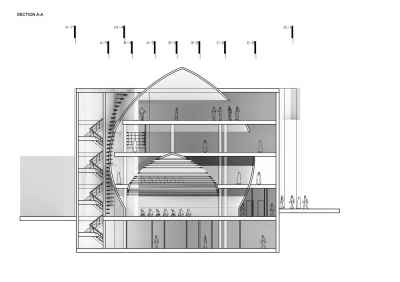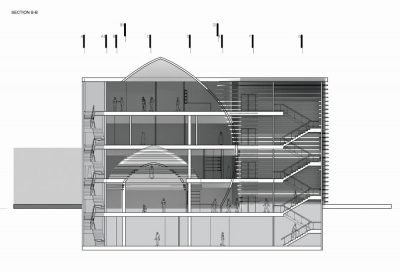 About the Project:
In questing the context of the project in Tehran, the project unveiled one of the basic aspects of Iranian architecture as "hierarchy" quality of space organization. This way of layering spaces that makes sequences of conquering the space can be traced in different older buildings, especially in religious buildings. In accordance to the contemporary metropolitan urban block with a dense building blocks where the mosque located in, and the region that mosque works within, guided the design team to a new perspective that shaped the proposal in relevance to traditional and modern life style.
Inside the limitation of site borders and neighbors, formation of the mosque in regard to the function requisites of this type of building like praying hall and lateral activities, separated access and spaces for men and women etc. beside the local architecture of north of Tehran, lead to merging elements of a mosque as minaret, porch, yard and dome in a way that recreated totally new spaces. The project related to the environment through the variety of climate in each season, and different view angels and transparency depending on environmental and interior light.