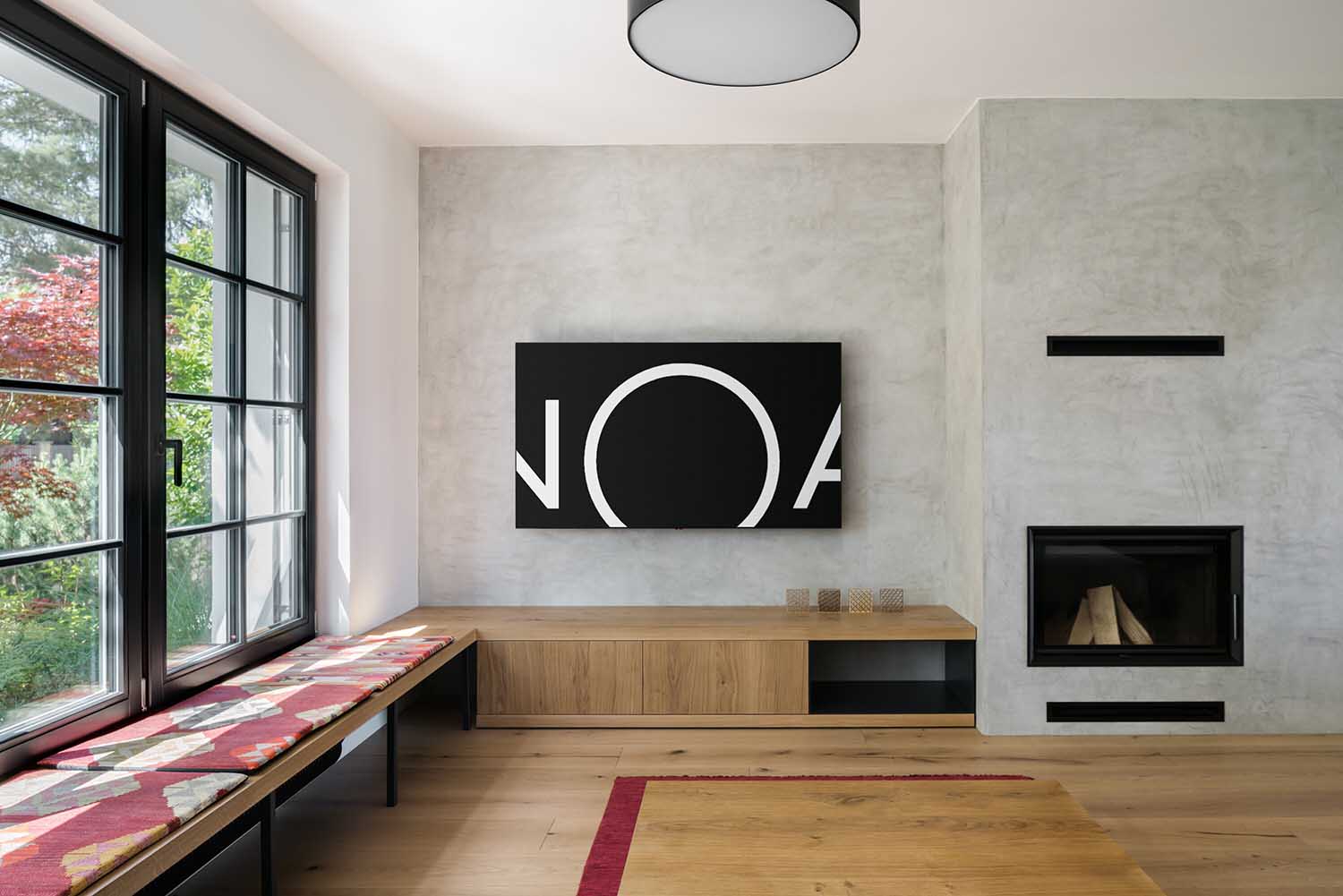 No Architects completed the renovation of a 3-story terraced house located in Prague, integrating contemporary infrastructure to fully maximize its residential potential. The previously enclosed and dimly lit staircase has been transformed into a central spatial element that vertically connects all aspects of daily life, effectively fostering a more sociable environment.
The client, a globe-trotting professional whose work takes him around the world, decided to anchor himself and his family in this older terraced house. Though the house had many advantages, including a front and rear garden and picturesque views, it required significant renovations to meet 21st-century standards.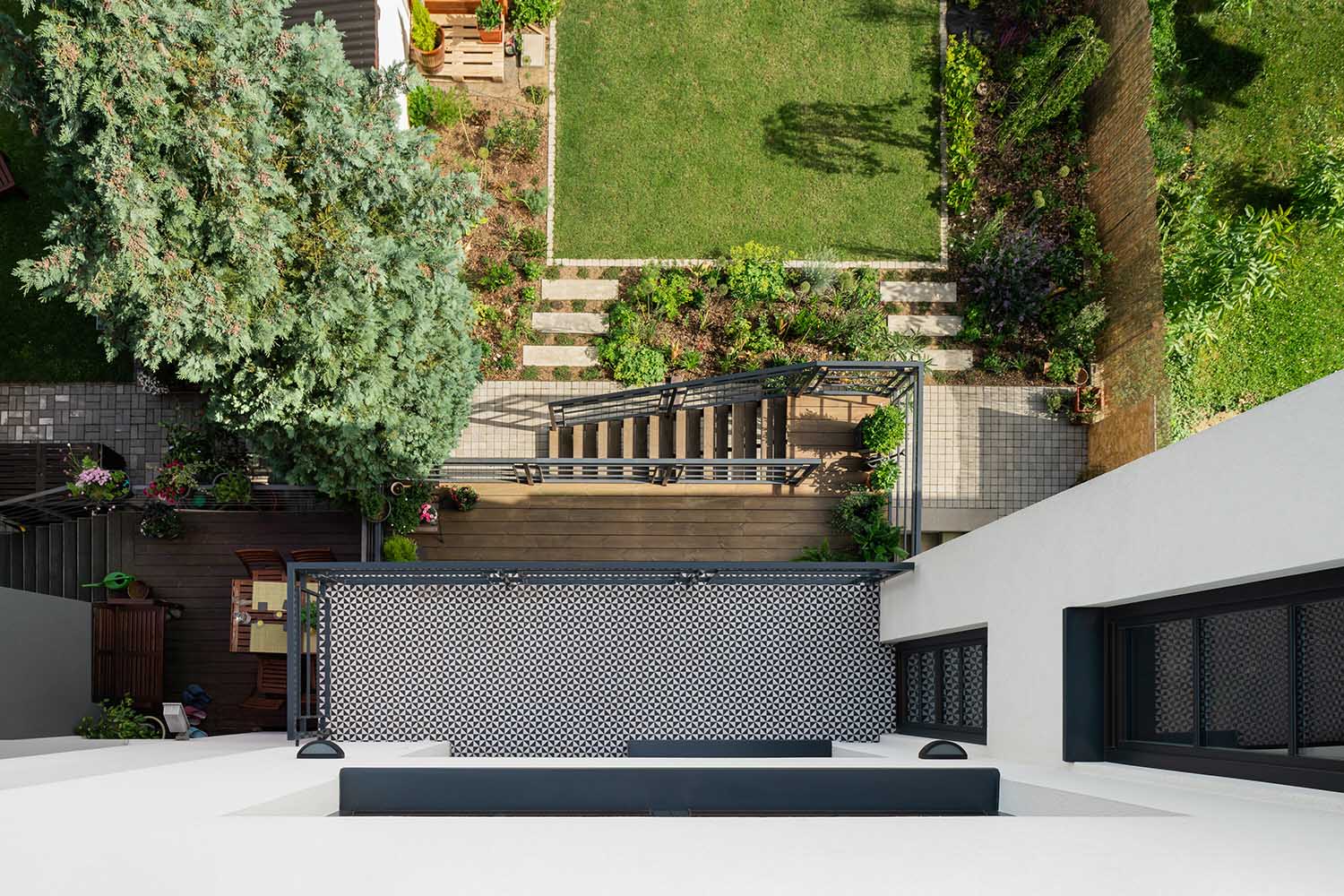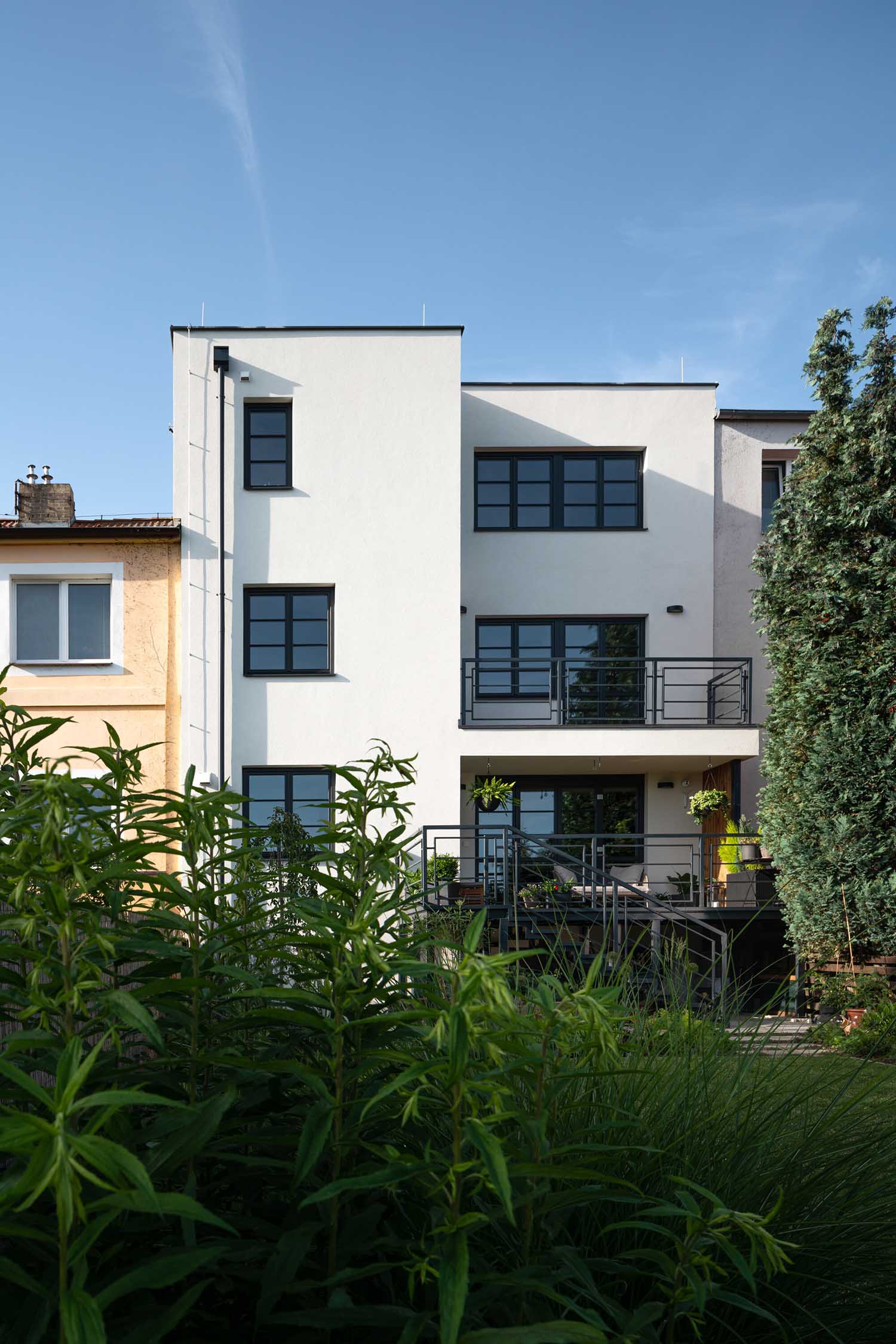 The transformation journey began with addressing the house's layout and aesthetics. At the heart of the project was the relocation of a steel staircase that was once tucked away in a dark corner. No Architects strategically integrated the staircase into the living area, creating new sightlines and a more open, social atmosphere within the vertical house.
A significant challenge arose due to the hollow core slab ceilings that had been implemented in the 1970s by the previous inhabitants. To ensure structural integrity and safety, the architects collaborated closely with structural engineers and builders throughout the process, leaving no room for unpleasant surprises or potential safety hazards.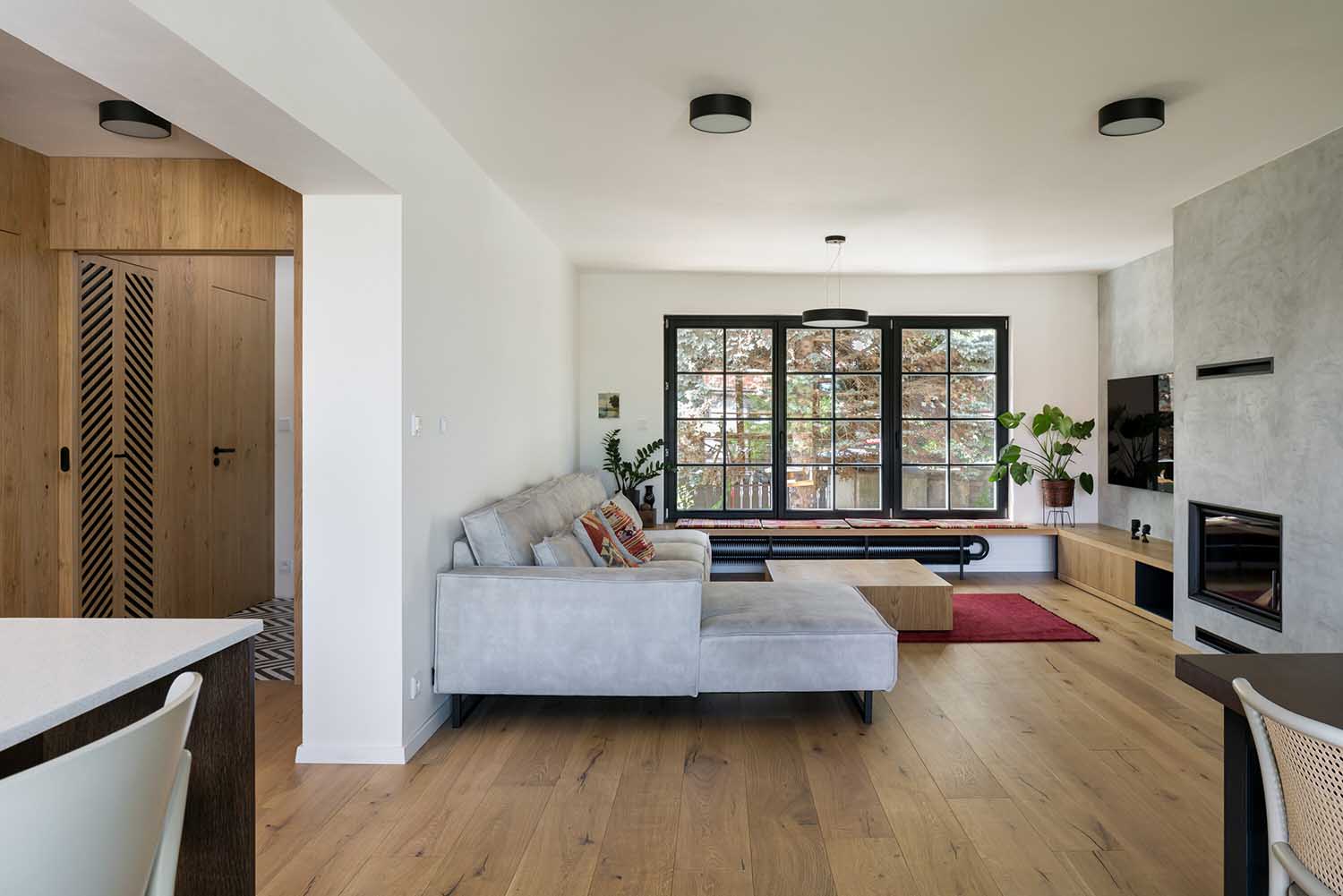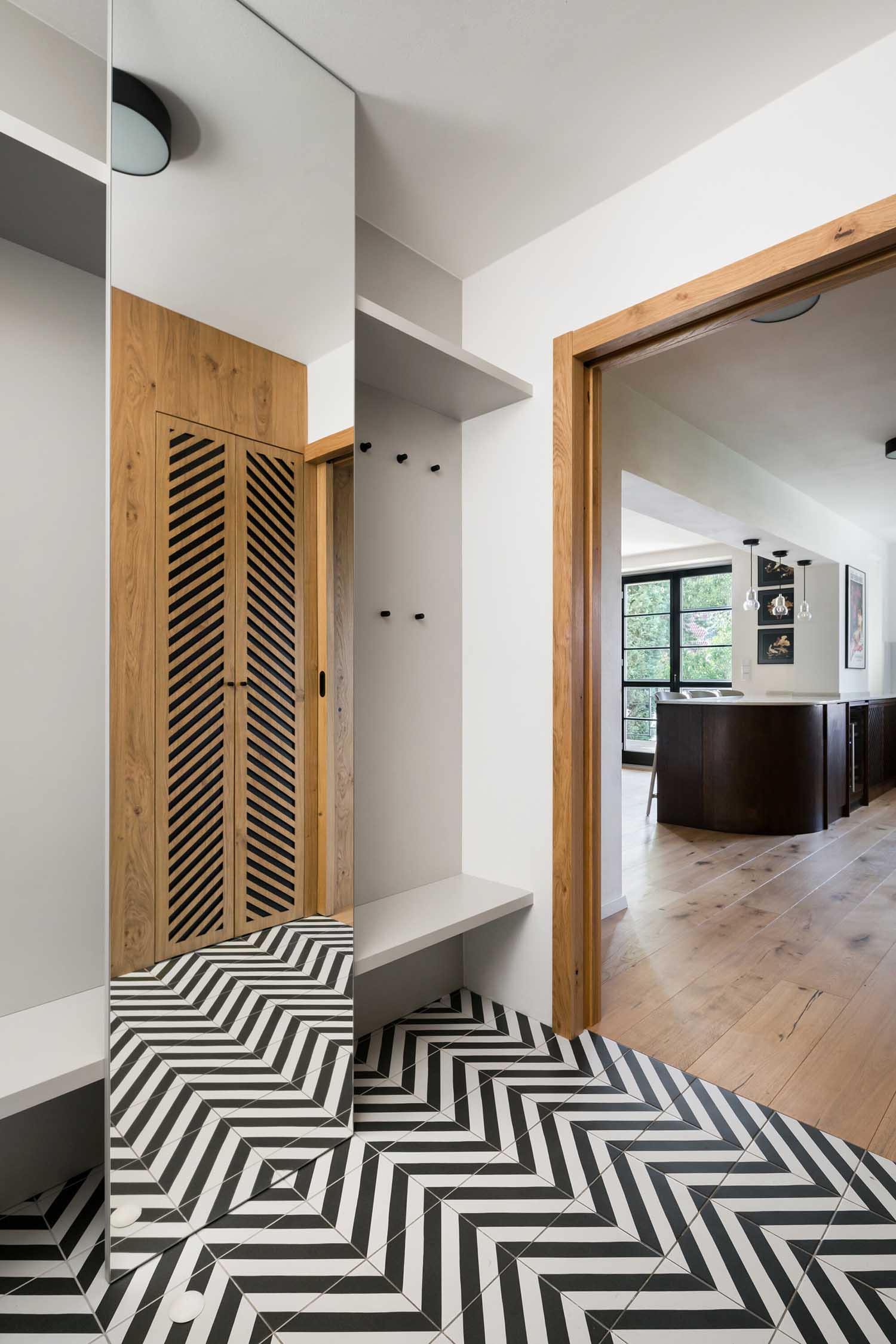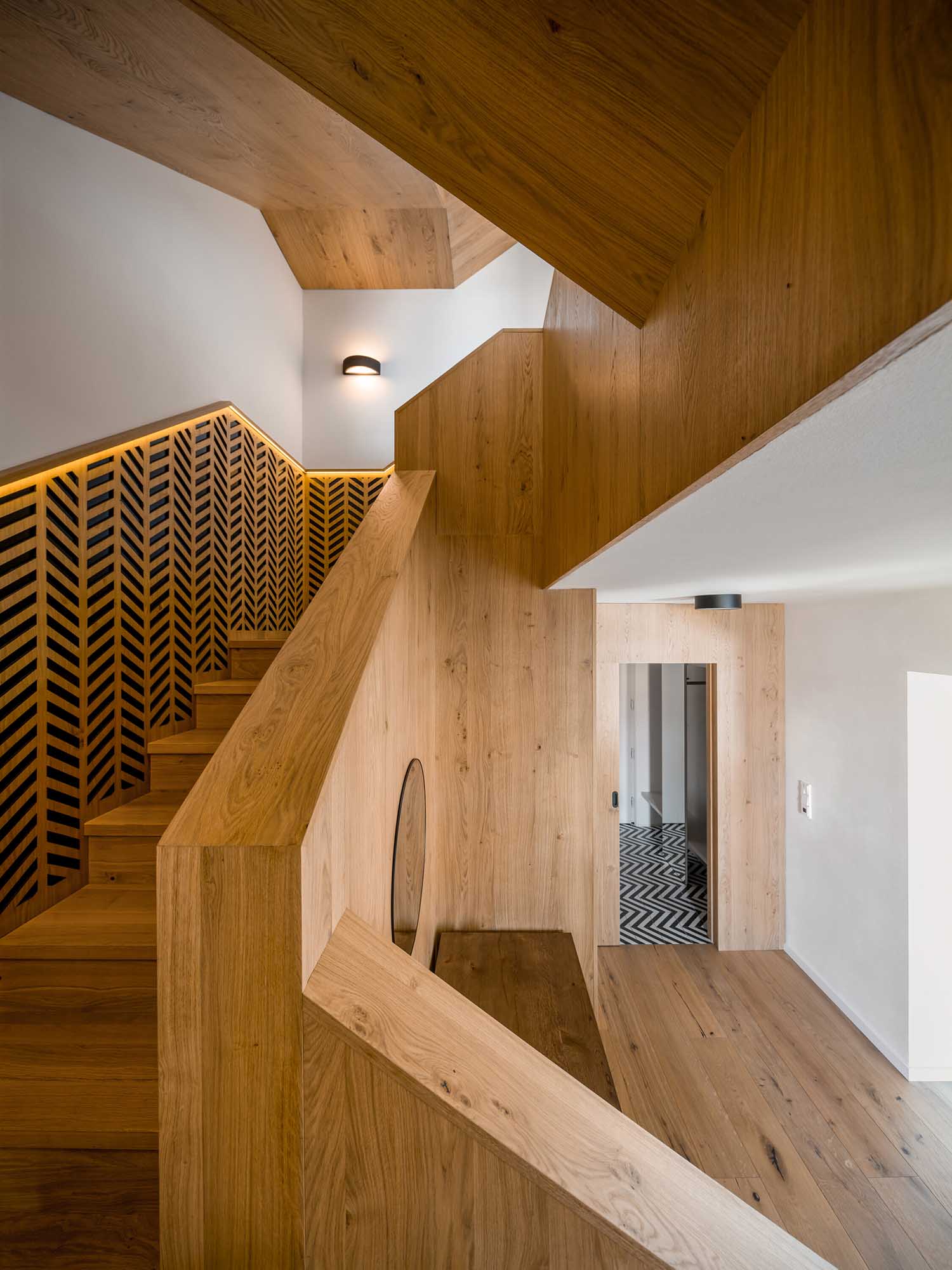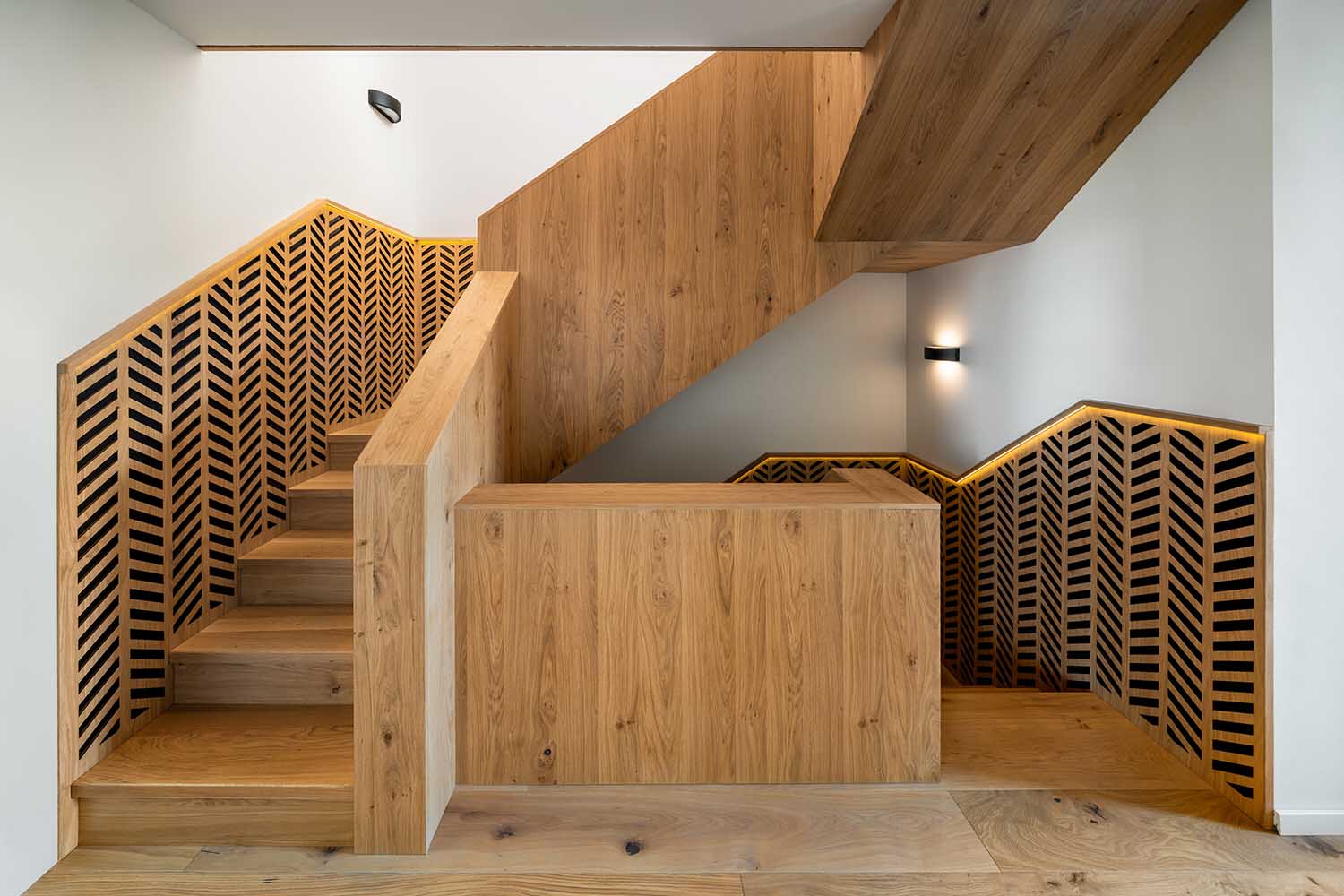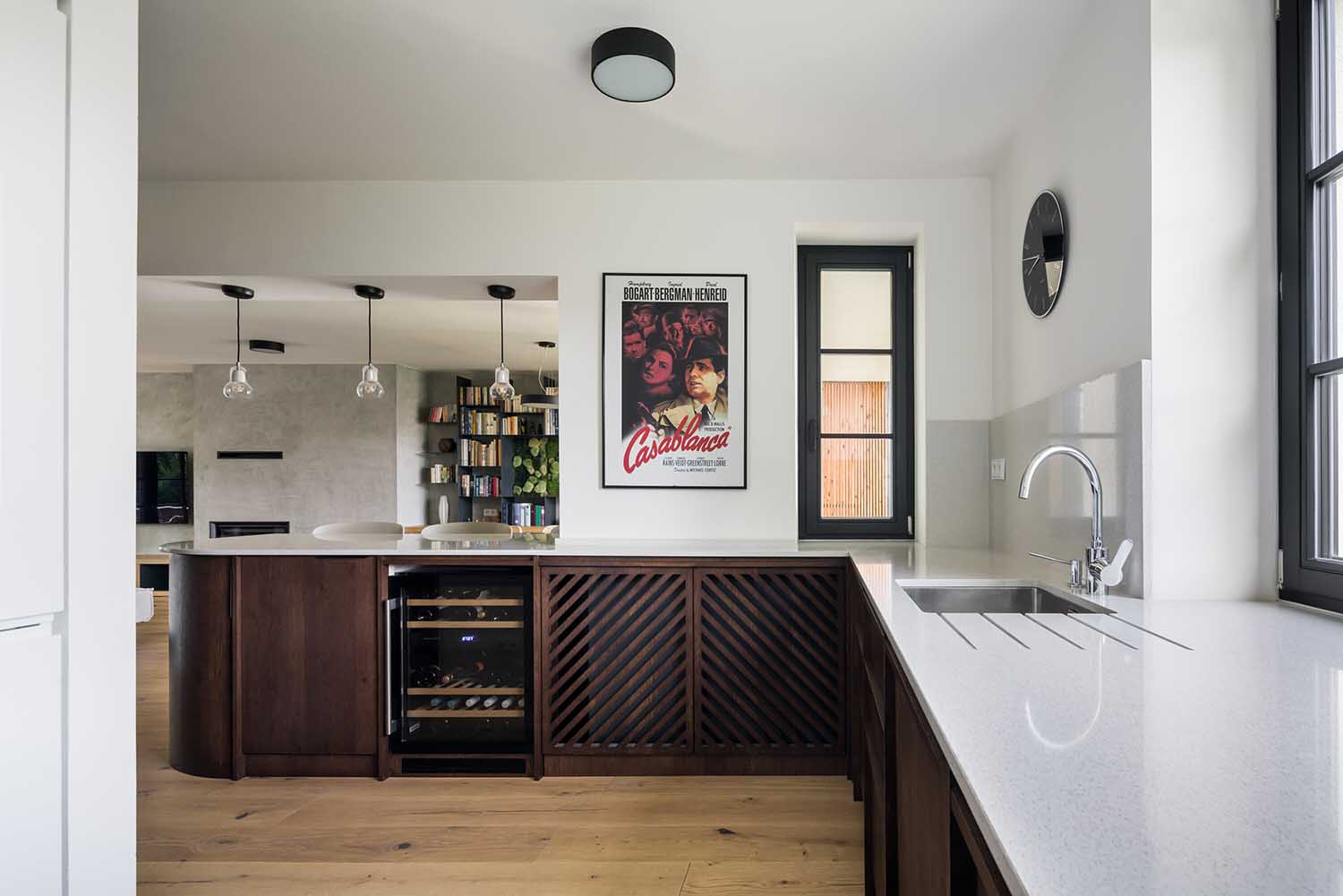 The rehabilitation project extended beyond structural changes. It encompassed a complete overhaul of internal infrastructure, including electrical systems, window replacements, facade insulation, terrace reconstruction, roof repairs, surface refinishing, and more. Substantial changes to the layout redefined the interior spaces, allowing for a more functional and harmonious living experience. For example, the architects connected the kitchen to the living area and staircase through an opening in a load-bearing wall, demonstrating innovative design and structural engineering solutions.
The culmination of the project saw the interior being meticulously finished to create a beautiful, inviting space for the inhabitants, effectively turning their home into an "endless holiday."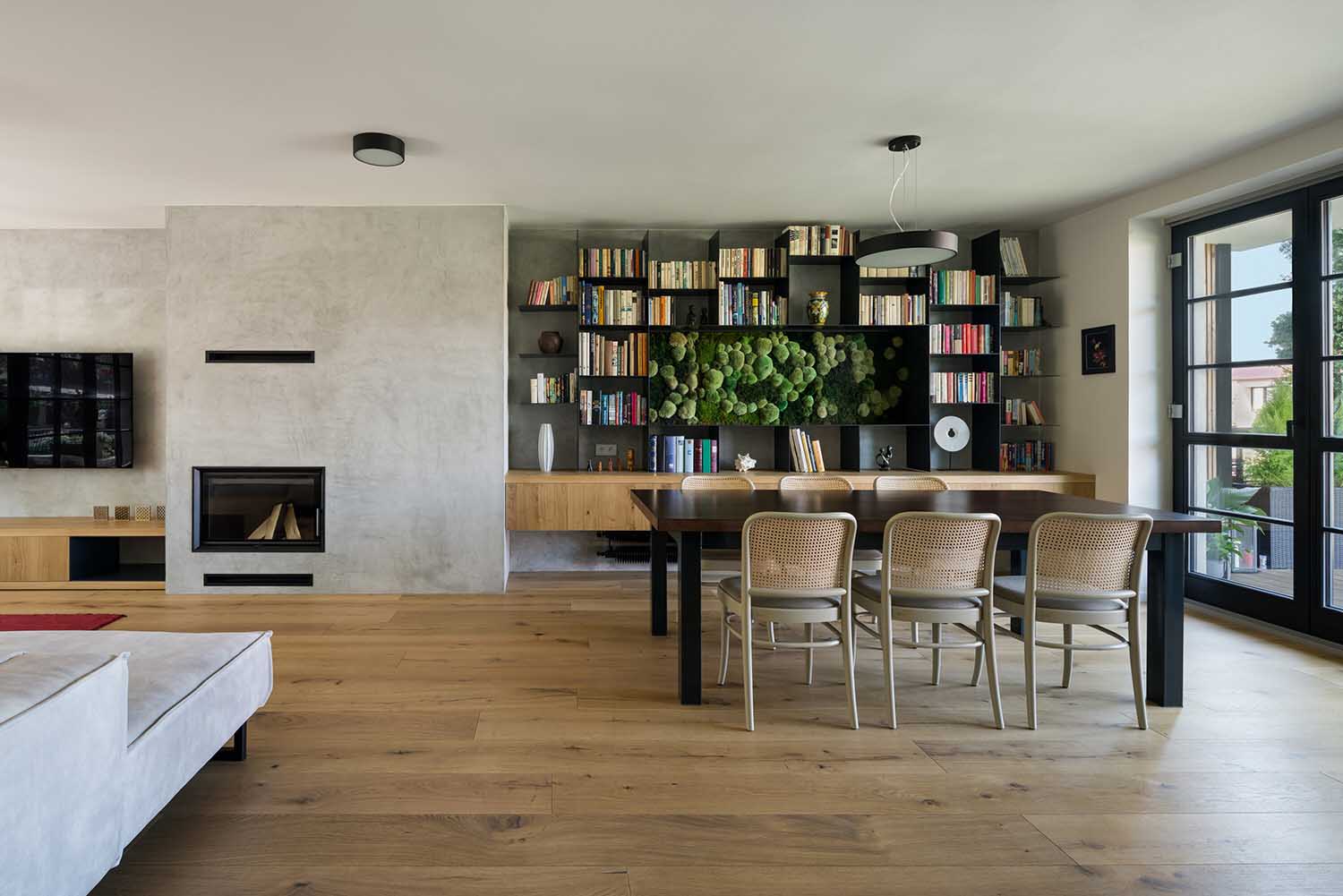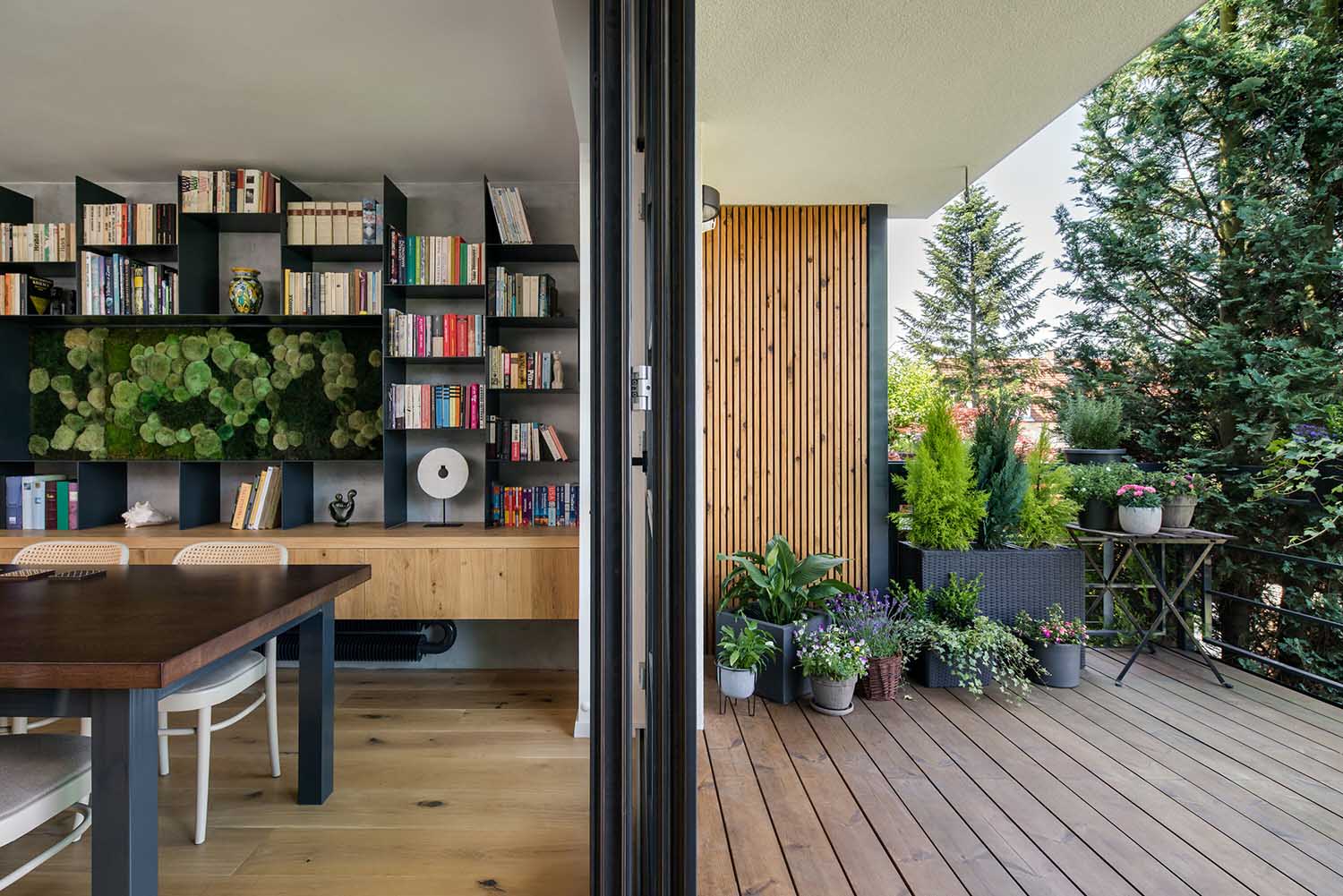 No Architects has successfully breathed new life into this terraced house, offering a testament to the power of thoughtful design, engineering expertise, and a dedication to preserving the charm of older properties while integrating contemporary comforts and aesthetics. This remarkable transformation is a testament to their commitment to creating spaces that are as functional as they are beautiful, all while respecting the architectural heritage of the past.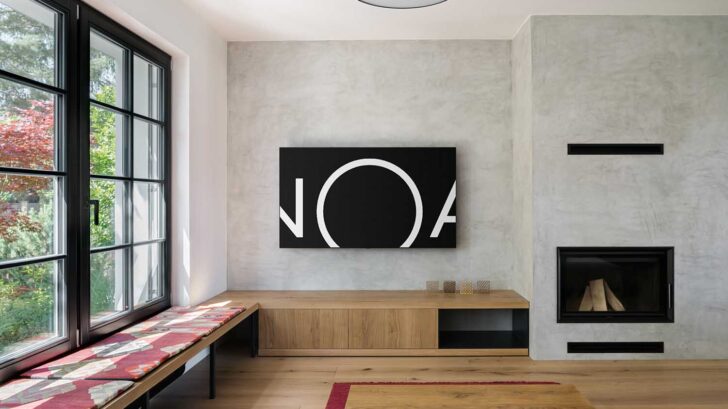 Project information
Studio: No Architects – www.noarchitects.cz
Author: Jakub Filip Novák, Daniela Baráčková, Petra Doudová, Barbora Jelínek
Studio address: Janáčkovo nábřeží 713/33, 150 00, Prague 5, Czech Republic
Project location: Prague
Project country: Czech Republic
Project year: 2019
Completion year: 2022
Built-up Area: 110 m²
Gross Floor Area: 318 m²
Usable Floor Area: 238 m²
Plot size: 291 m²
Photographer: Studio Flusser – www.studioflusser.com
Collaborator: Contractor: V.O.G.I. systém
Joinery: Truhlářství Duspiva