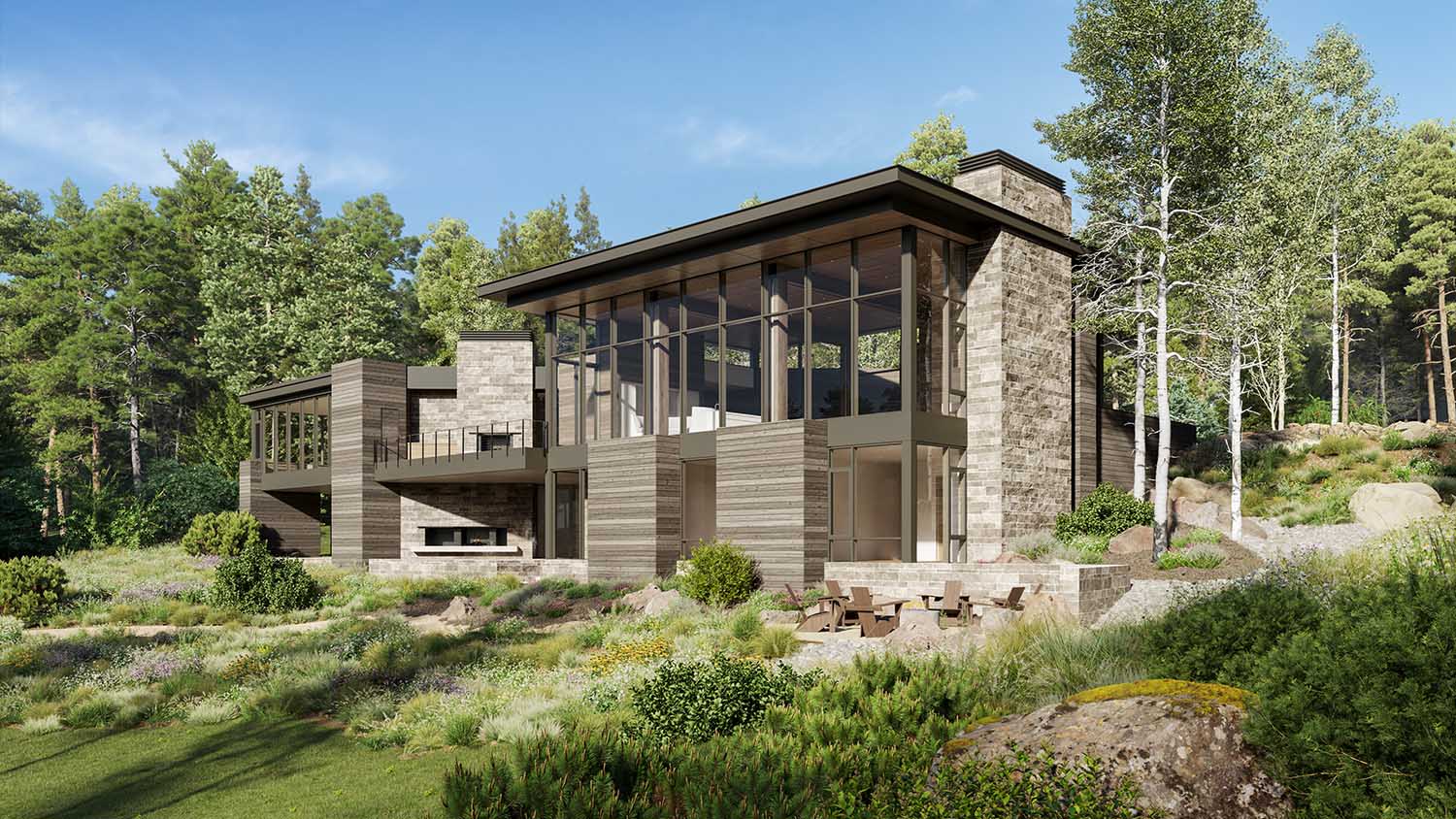 Silk | Cavassa | Marchetti has completed their latest project nestled among the stunning landscapes of Big Sky, Montana, the Moonlight Basin Residence. The residence offers panoramic views of Lone Peak and the Spanish Peaks while seamlessly blending into its alpine surroundings.
The residence, perched atop a sloping hillside, can be accessed via a bridge that veils the spectacular views that await once you step inside. The moment you enter the home, you are greeted with awe-inspiring vistas through floor-to-ceiling glass that spans the entire length of the living room, dining room, and kitchen. The 15-foot-tall ceilings amplify the grandeur of this space, creating a sense of openness and natural beauty. On the north side of the great room, clerestory windows provide additional views of the Spanish Peaks, allowing residents and guests to be immersed in the breathtaking surroundings.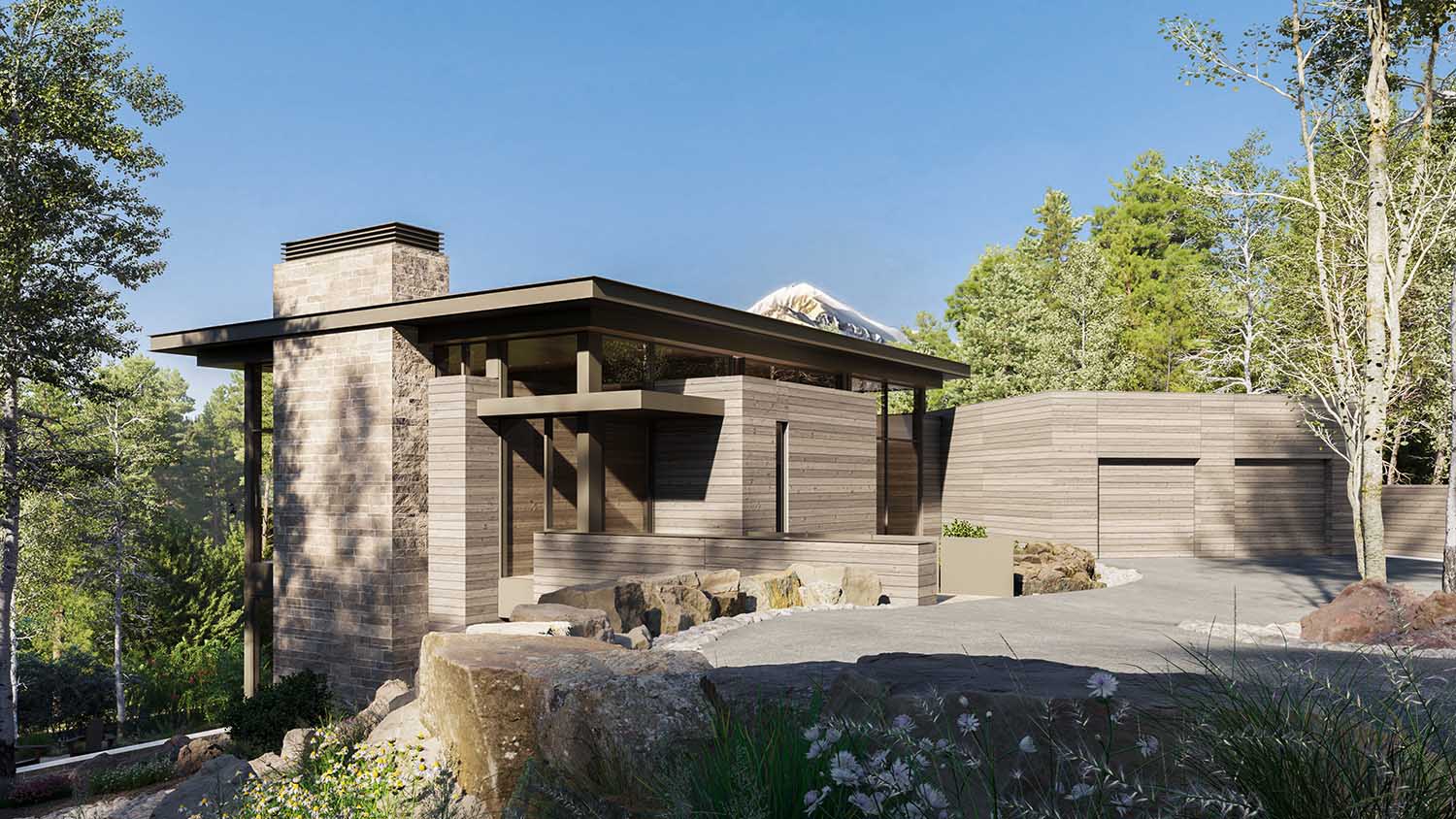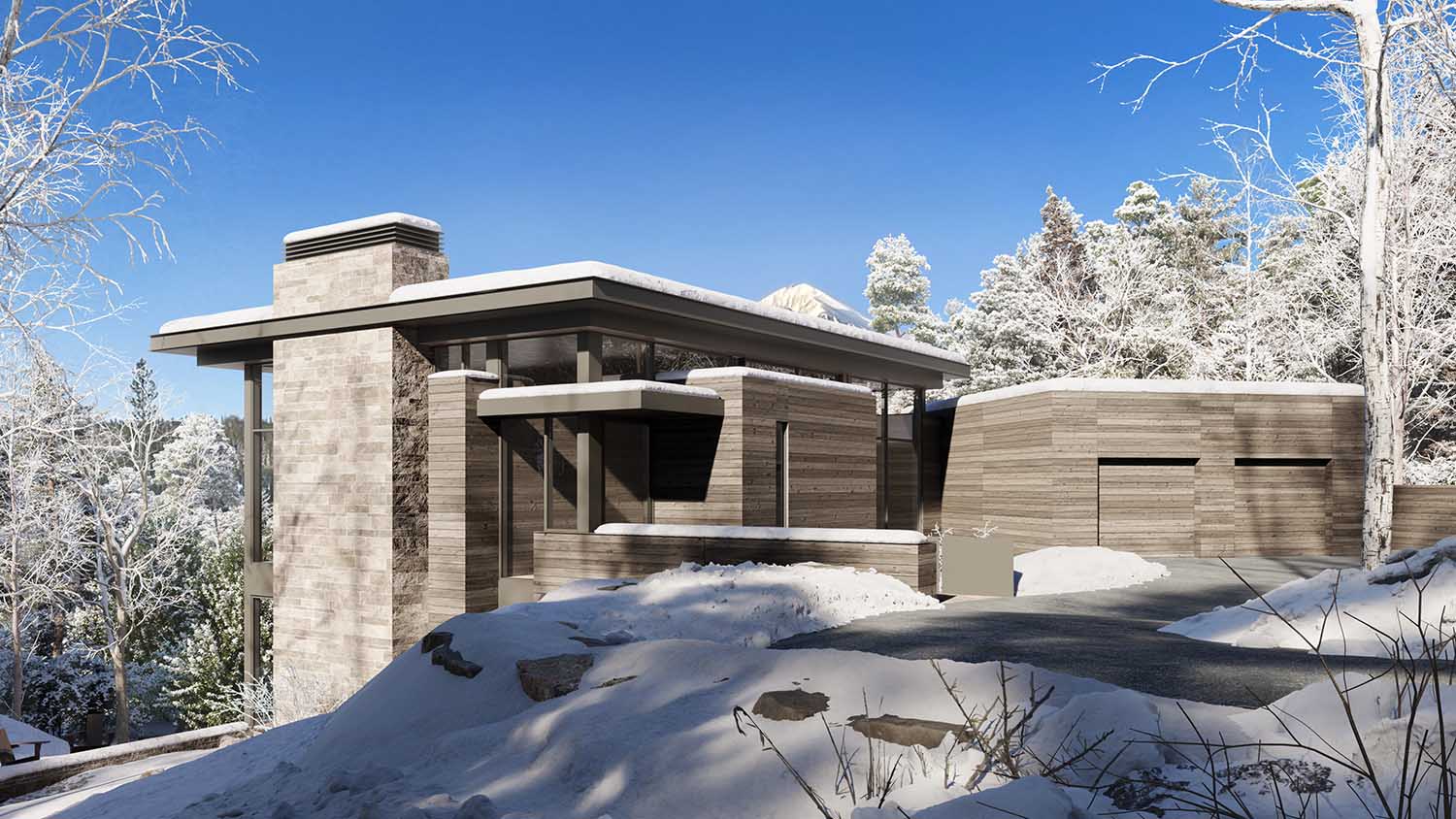 One of the most captivating features of the Moonlight Basin Residence is the primary bedroom, which sits at the "prow of the ship," affording captivating views of both Lone Peak and Fan Peaks. This strategic placement ensures that the beauty of the Montana landscape is ever-present, creating a sense of tranquility and connection to the natural world.
The residence also features secondary bedrooms, a bunk room, and an entertainment space located below the primary living areas. These spaces benefit from floor-to-ceiling windows that continue to bring the outside world inside, allowing residents to feel one with nature while enjoying the comforts of this architectural marvel.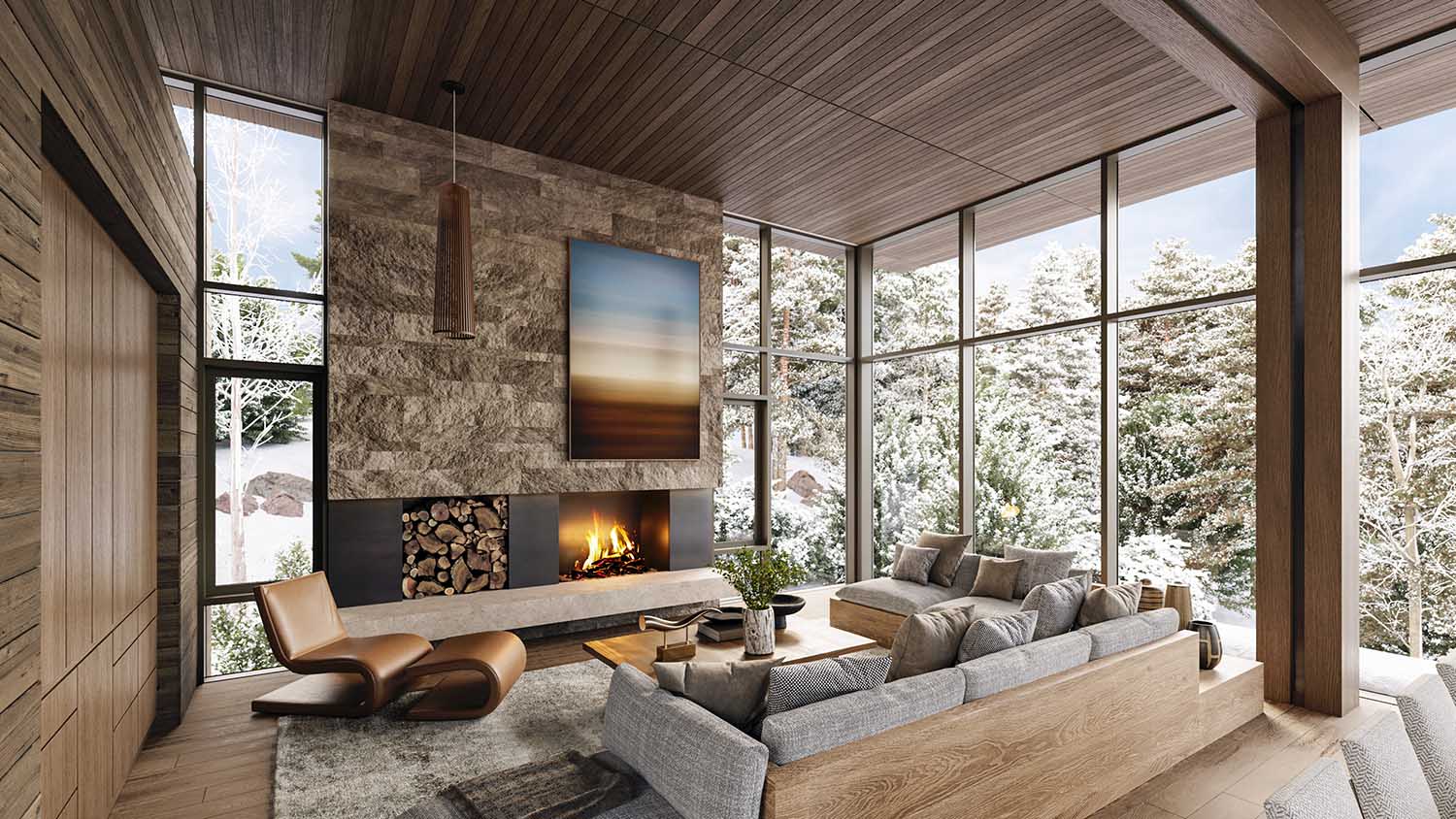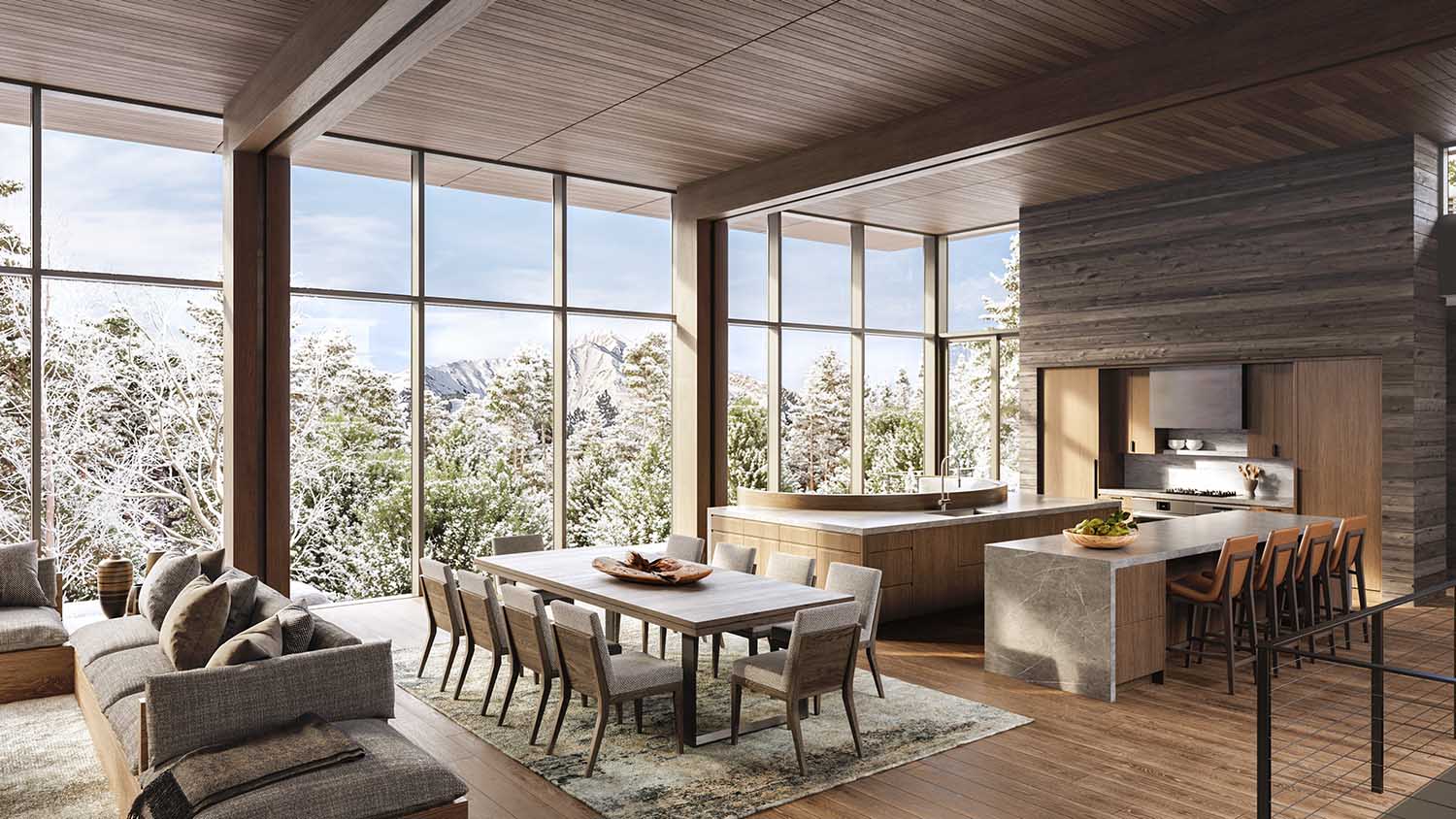 In terms of materials, the Moonlight Basin Residence is designed for timelessness and low maintenance, in keeping with the unique alpine setting. Weathered cedar, locally quarried stone, and patinaed stainless steel panels are the primary materials used, which not only ensure longevity but also create a visual expression that complements and blends seamlessly with the rugged beauty of the Montana wilderness.
The architects and interior designers behind this remarkable project, Silk | Cavassa | Marchetti, have expertly captured the essence of Big Sky, Montana, with their brilliant design. The Moonlight Basin Residence stands as a testament to their commitment to creating living spaces that harmonize with their environment while offering the height of luxury and style.
With its breathtaking views, exceptional design, and impeccable choice of materials, this mountain retreat is sure to become an iconic destination for those who appreciate the splendor of nature and the artistry of architecture.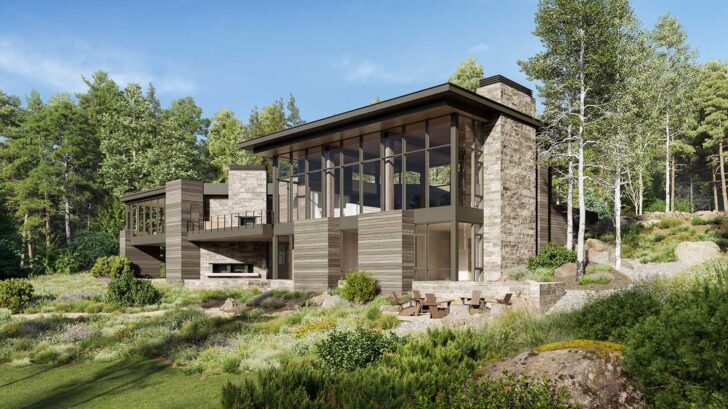 Project information
Architecture and interior design: Silk | Cavassa | Marchetti – www.scmarchitecture.com
Renderings by: 3DQ Studio